I found this queen headboard
earlier this week, sadly missing it's rails and footboard. But I am not really a footboard kind of girl anyways, so it didn't bother me. For it's size it is surprisingly heavy, solid hardwood planks make up the back.
A little new detailing adds a soft touch of elegance.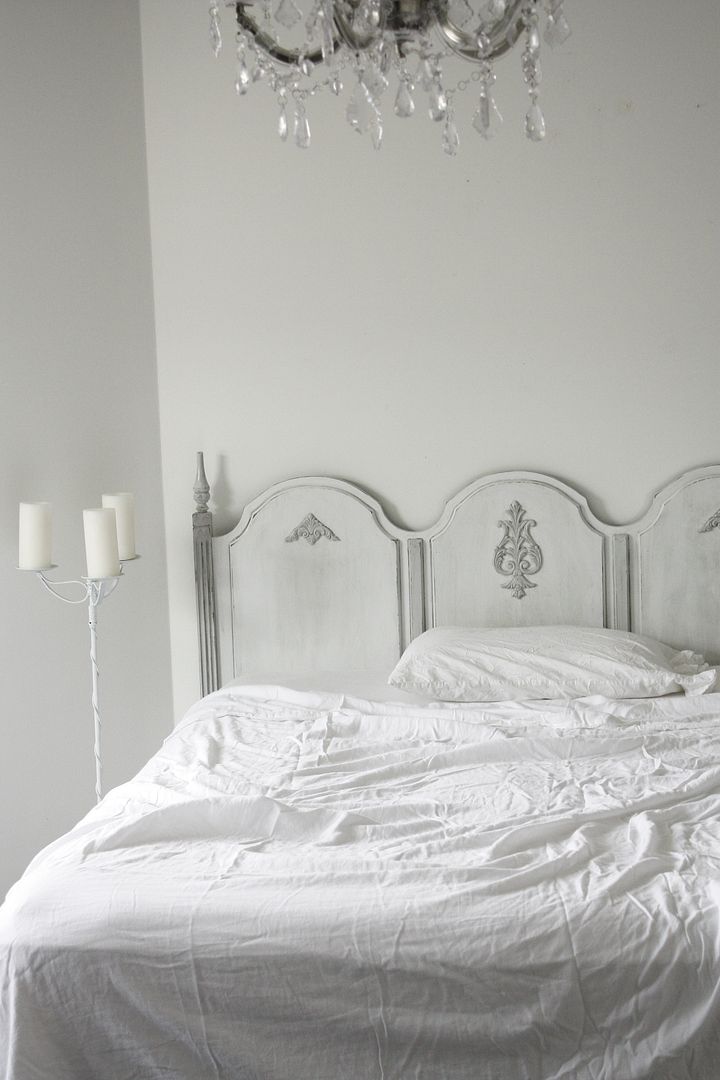 I decided to go with a two-tone finish in white and a soft dove gray on the detailing and posts. Afterwards I wiped a charcoal paint over the entire thing to age it more without detracting from the gray tones.
The new centerpiece of the headboard.
I really like it's gothic vibe!