I was hoping to share a desk,
dresser and nightstand today, but a rare thing has occured: I was not happy with my handles! I am going to fix it and hopefully have something for you guys tomorrow, but in the meantime here is an antique dresser I finished last week~
The before is the guy right behind the propane tank
This was a dresser in GREAT shape! No major dents, scratches, the drawers are in impecible shape and it still has it's charming castor feet.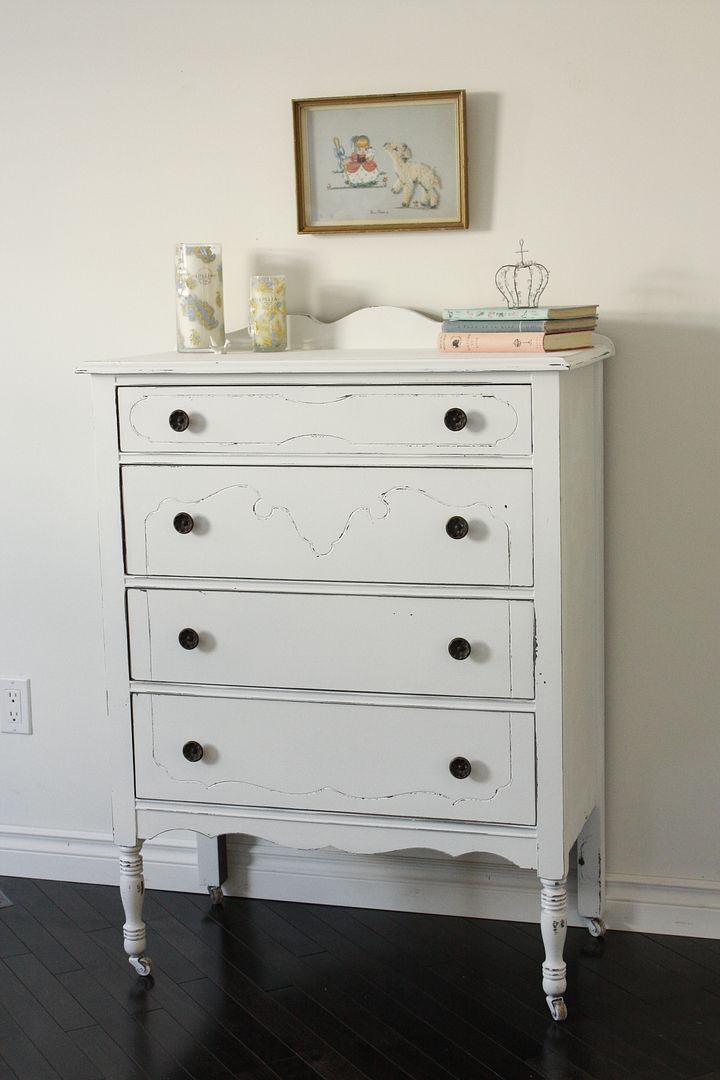 This is actually the second dresser I have done like this. I did one about 3 months ago for a nursery and it was stunning so I was thrilled to stumble onto a second one that is virtually identical.
The knobs are off another antique dresser I redid, but were not original to this one. They are really charming poppy shaped pulls.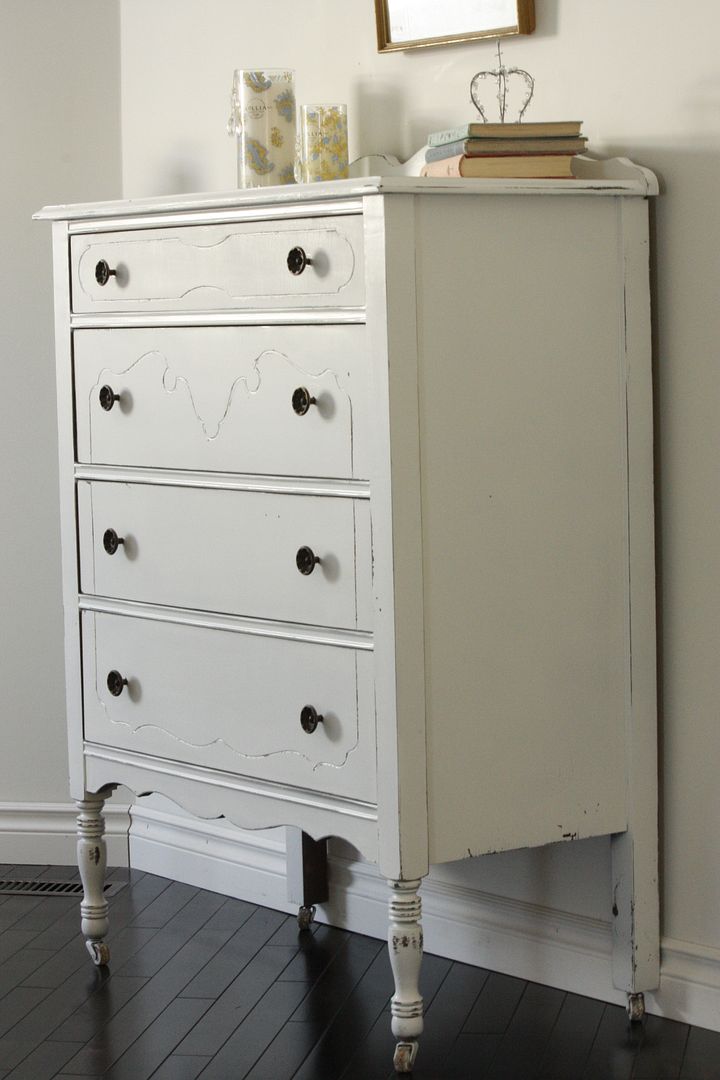 I can't believe I had forgotten about this little painting I found while thrifting about a year before Wren was born. It is a hand painted Little Bo-Peep and a knitted lamb. I think I may have to hang it permanently in Wren's room~