I hope you are all

enjoying

this chilly Thursday! We started off the day with a bang, hitting my favorite thrift store early for their monthly 50% off day to get the best selection. I found a few goodies, including an antique drop leaf table and several antique end tables that I will hopefully get to sooner than later. Yesterday was another busy one as well as I completed a record number of items that I am looking forward to sharing tomorrow (at least most of them anyways)~
A couple weeks ago I chronicled the
first 6 months
of our new life as parents and a family, hoping to finished up part 2 within days... but as usual, life had other plans and it was shoved to the bottom of the priority list. Until today!
So back to our adventure:
7 Months Old
Pulling herself up, leaning on furniture and pulling herself around (definitely not what I would call crawling yet) were just some of the milestones. Everyone tells you "enjoy everyday! It goes by soooo fast" and up until this point it felt the exact opposite. Every day slowly ticks by as you fumble at trying to adapt to cleaning, cooking, and more with a little one on one arm. But after this point it really feels like someone hit "warp-speed" on my clock.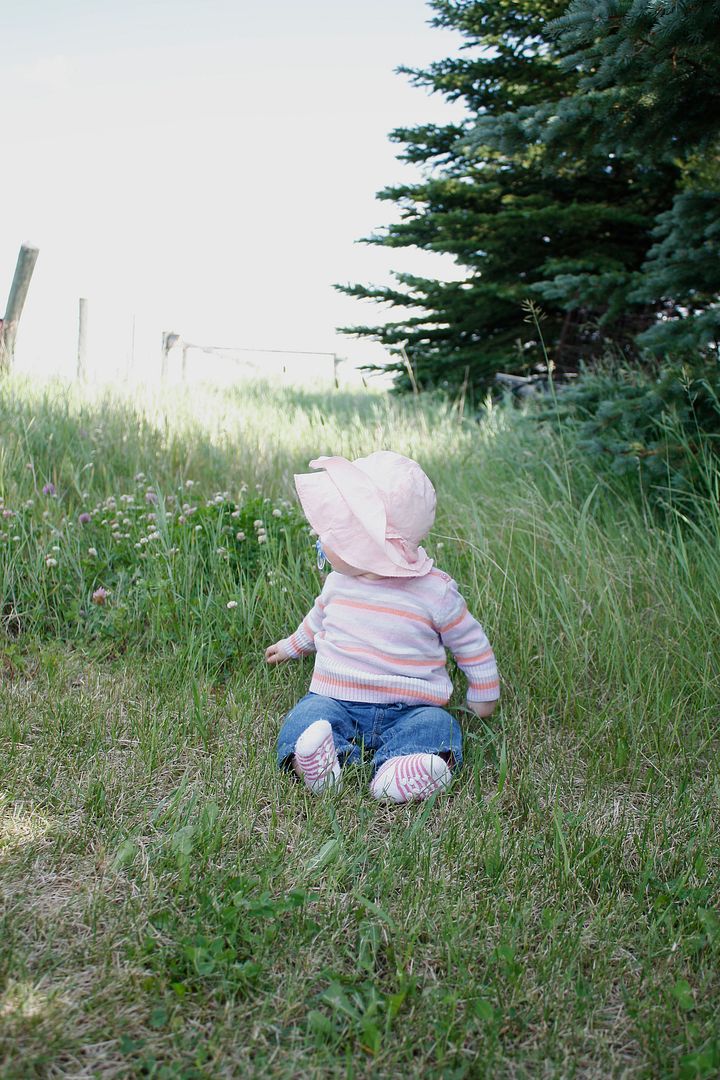 8 Months Old
Oh how her little personality started to shine through. Her baby giggles turned into real laughter at this age. Favorite toys are a necessity on all outtings, and it is no longer "cool" to ride in facing mom and dad in the stroller. Being a baby is soooo passe.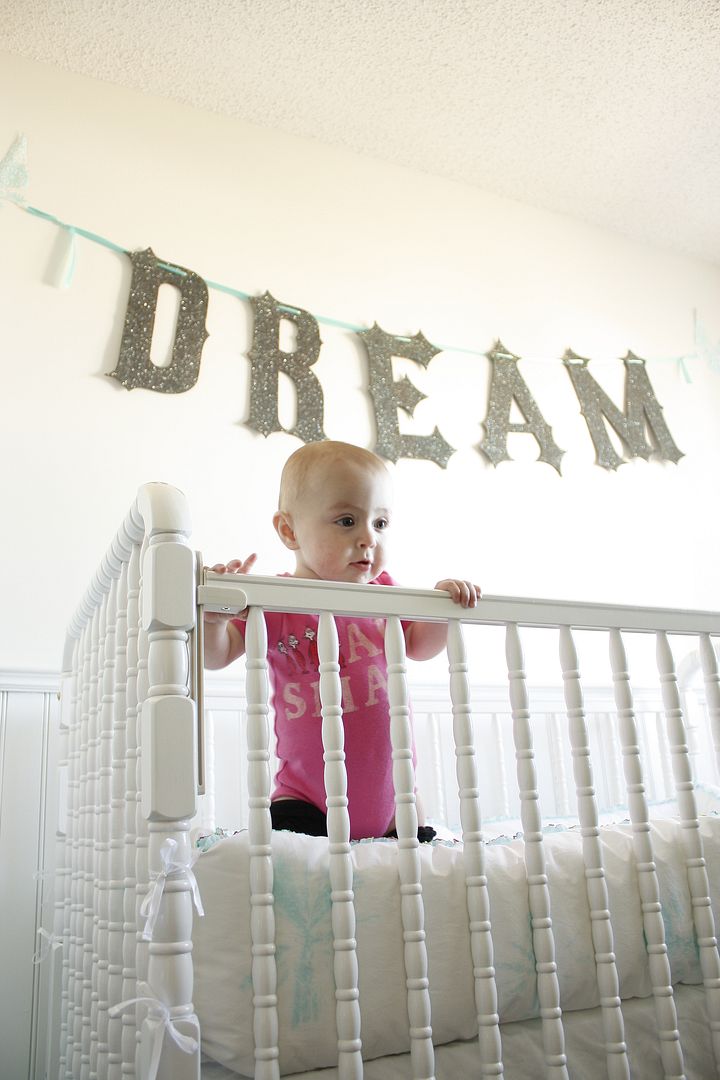 9 Months Old
Still waiting on that stuff they call hair! But it is hard to even focus on hair with a smile like that~
The excersaucer sees a resurgence around this time in an effort to get anything done during the day without stepping on a crawling baby. It is so amazing how fearless they are at this age! She constantly attempted to stand on her own, only to fall flat on her face, afraid of nothing.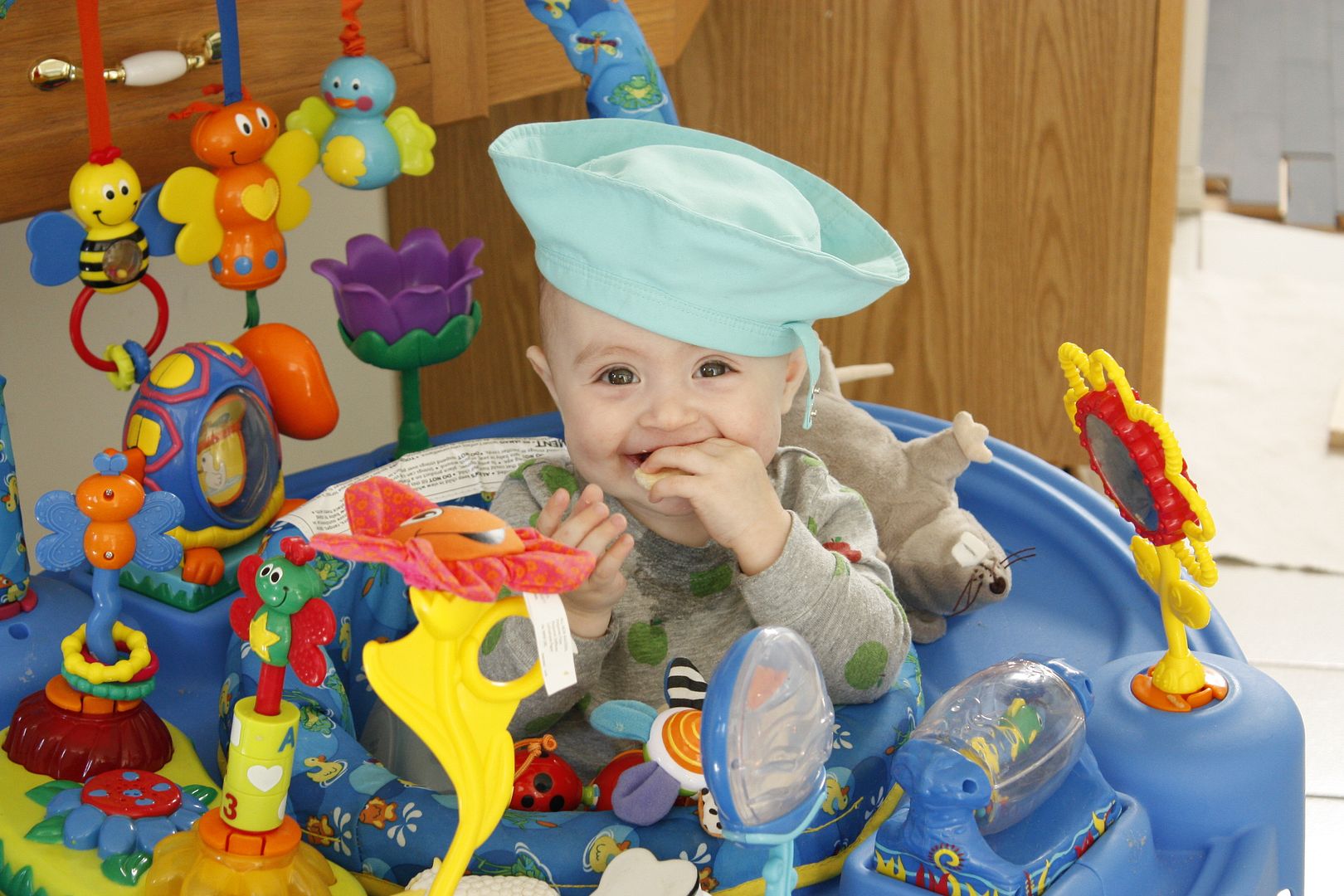 10 Months Old
A

little

bit of hair starts to poke through. And so does her temper! Around this age we started referring to her as "The Diva". She knows what she wants and when she wants it!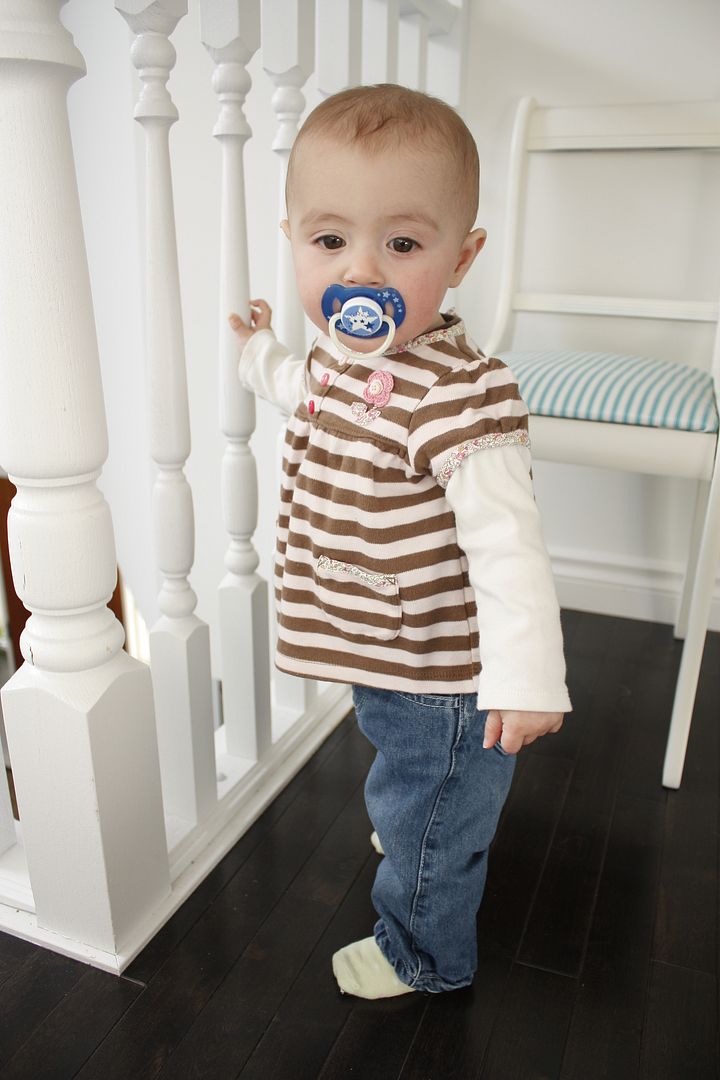 11 Months Old
Even though she is so much bigger and so different from when we first met her, it is reassuring to know that she isn't too big yet. Time is flying by and it is more important than ever to enjoy these "baby" moments. Boy is it funny to watch a little 16 pound person walking.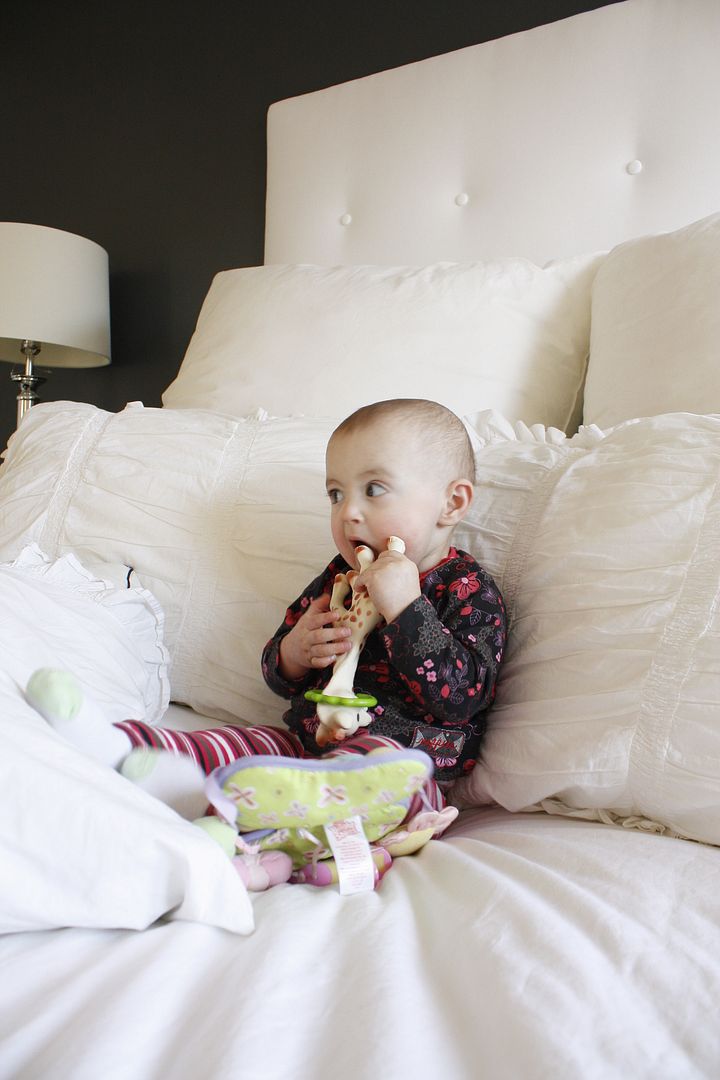 12 Months Old
While attending a birthday party for a friend who shares the same birthday Wren was a little peeved that she was not opening any gifts. There's that diva I was telling you about...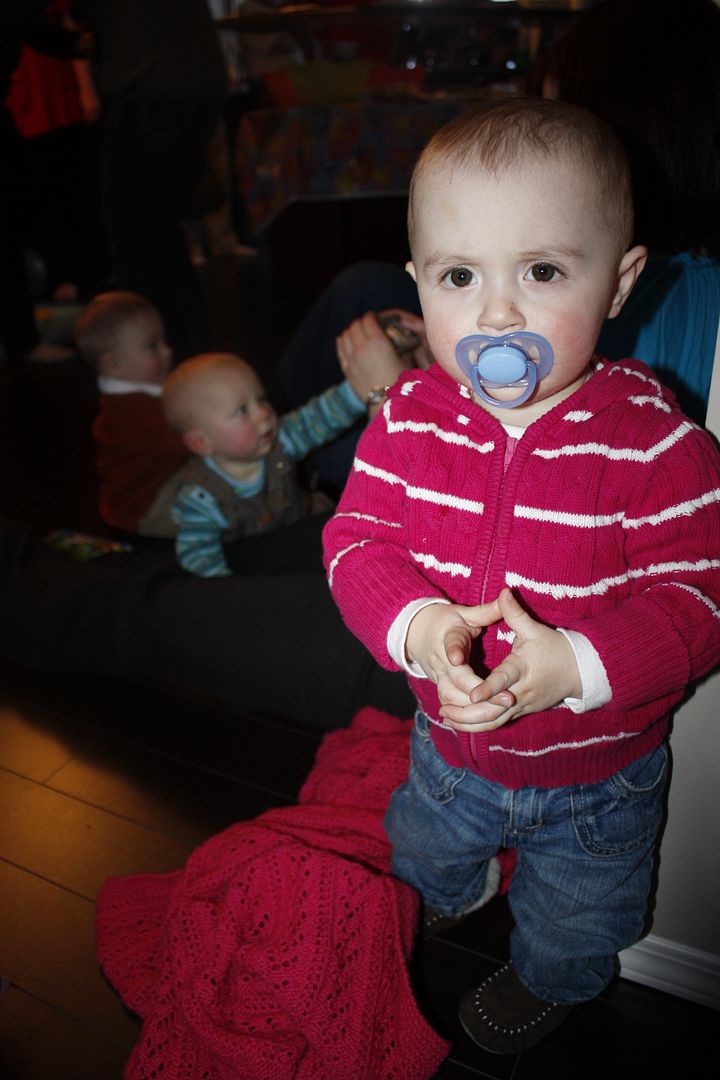 Yup! That sassy little lady once did this for about 90% of the day: