This weekend I am trying
to get caught up on photographing some of the many painted items I have been piling up around the house. It has been getting a little crowded, and until they are photographed they are not likely to go too far...
This desk was painted a hideous brown but in great shape! No dents or scratches so I decided to do one of my rare un-distressed pieces. A glossy cream paint really brought it to life and shiny new chrome pulls add some glamour. The added touch of 2 label frames really make it functional and easy for kids to keep their stuff organized.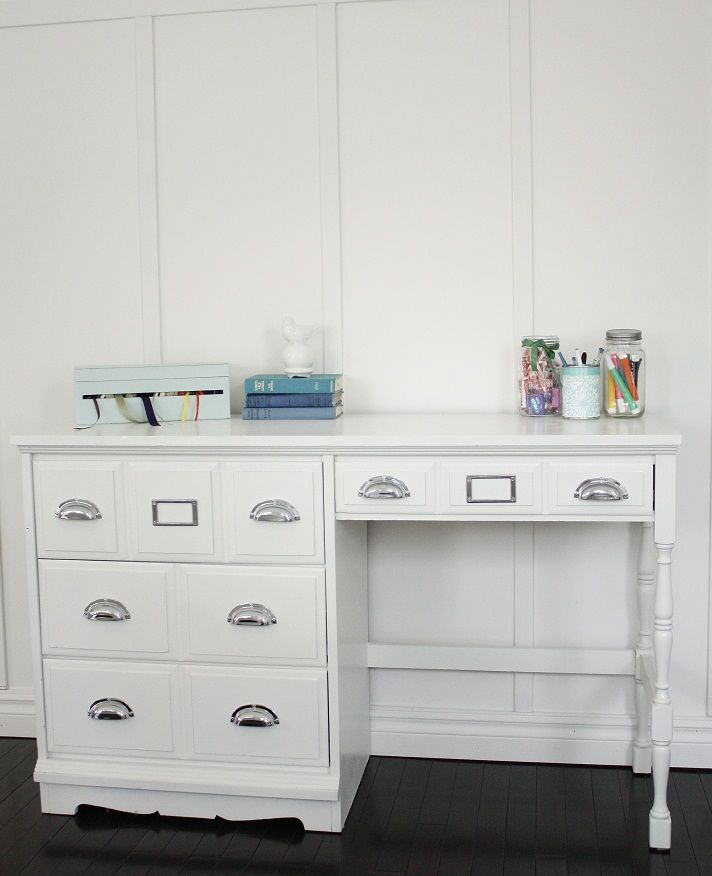 This would be the perfect crafting corner for anyone short on space but big on ideas~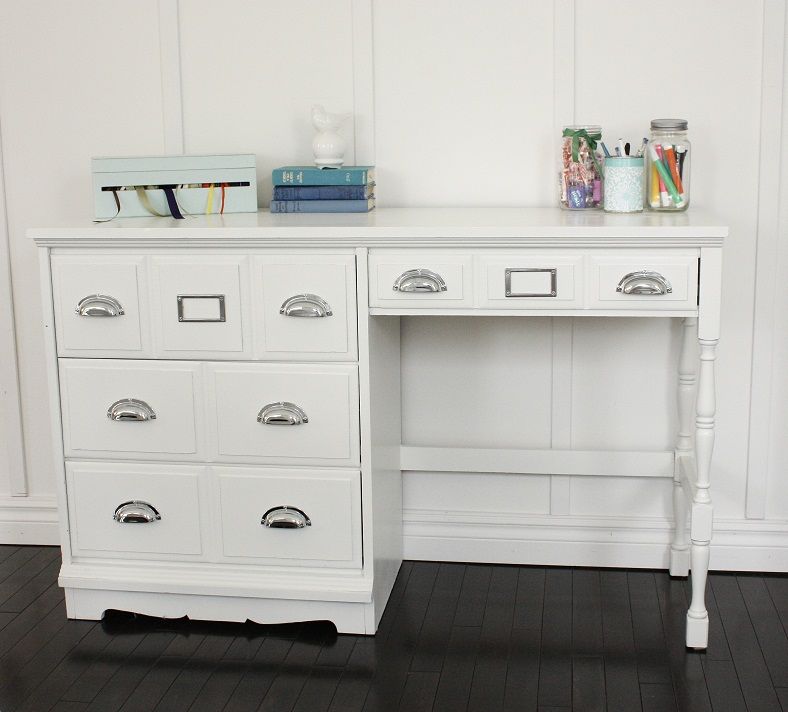 This little was the little brother of
this dresser
. A few people have asked where I even find such damaged and dirty furniture, and the answer is through online classifieds. For older people who don't have the means to lift and dispose of old furniture that would most likely be turned down as donations it is a win-win situation. We come by and remove it for free, and in return we get potential filled furniture! Another bonus to having a truck~
Finished to match his brother, I am hoping they find a home together.