When I am making my rounds
during my weekly treasure hunts I constantly stumble across cute, interesting things. I usually bring home one or two little gems along with my furniture, mainly for staging or they may have been on my "looking for" list for a special spot I have been waiting to fill. Other than that I really try hard to keep my knick-knacking to a minimum. But it can be a challenge!
Specially when I see something with a lot of character, like this little hand stitched winter scene.
I have slowly collected a few little pieces of art like this for Wren's room. They are so fun and original that they just have to be for children.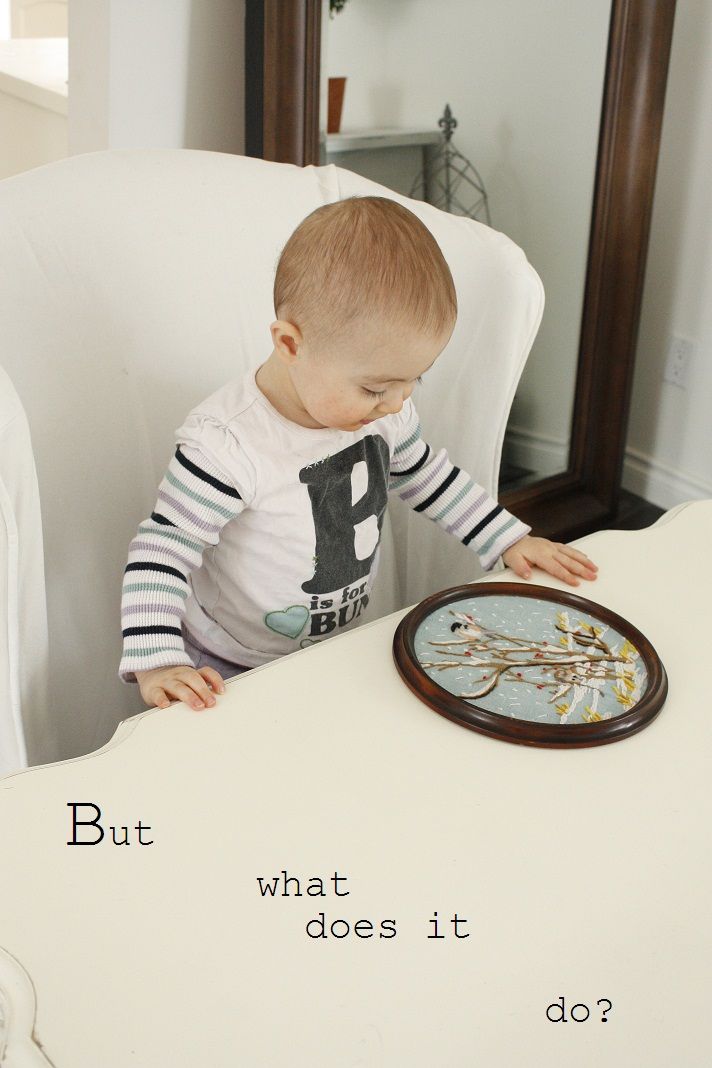 for a grand total of $2.50 it really was just too cute to pass by.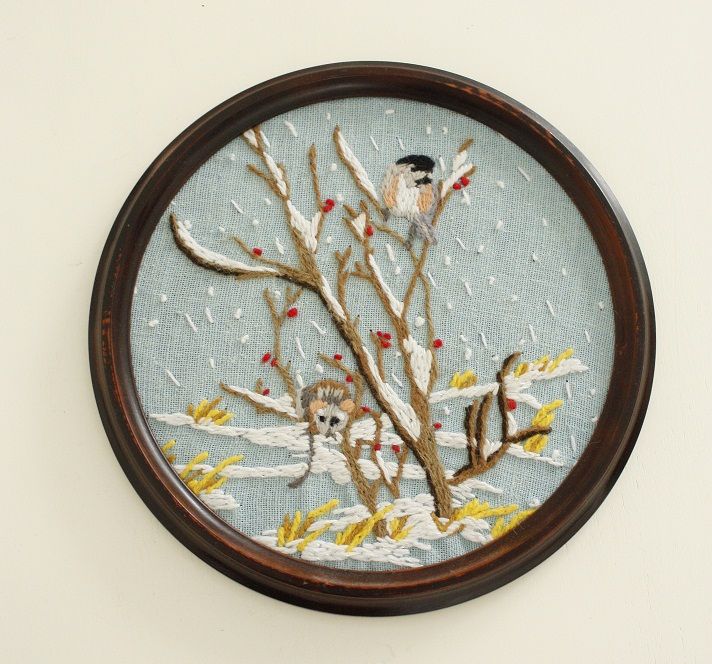 Another reason items may come home with me is that they make the perfect gift for someone. These paint by numbers horses are the perfect mix of fun and cheesy, and with a touch of paint on the frame they will look adorable at my sister's place. Plus, the $1 price tag makes it a cheap way to tell loved ones you were thinking of them.
Looks like Wren wants these guys too!
The one thing I always have a hard time leaving is Milk Glass. I think the most I have ever paid for a piece is $3.99. This one in particular was only $1 and was the partner to one I had waiting at home.
I always like to collect pairs (it is my inner geek trying to create perfect symetry I think). This cabinet has been paid for and is just awaiting pick up from out of town, but it is the perfect display piece for an all white collection. Perhaps the next cabinet will be just for me~