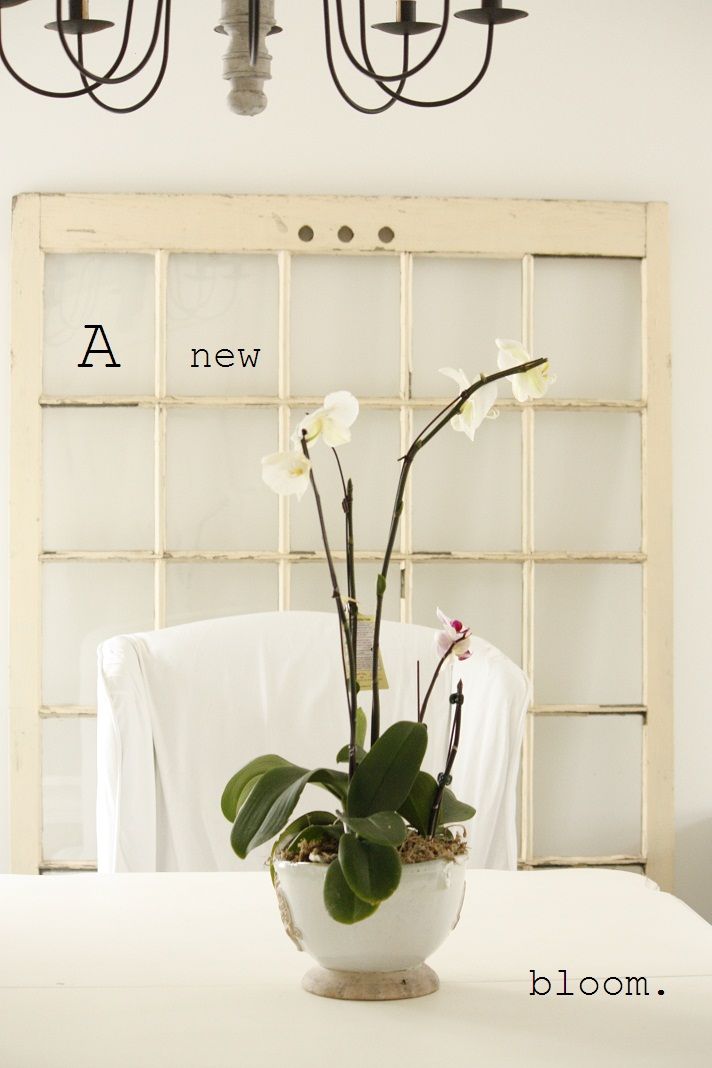 Ok, someone has to keep my out of the garden section at Home Depot! We went from barren wasteland to bordering on tropical jungle in little over a week now. Every time I have to make a stop (which is like twice a week, minimum!) they have added even cuter plants to the clearance stand. When I was there yesterday they had a HUGE pile of orchids on it. I actually have managed to keep another orchid alive for over 2 years now, so I know they will manage to make it at least longer than fresh cut flowers!
I have longed for a cluster of orchids on the dining room table for a few months, but when each orchid is priced around $30 that gets pricey. But at $8 it seems much more reasonable.
The reason they were clearance? Some had lost a bloom or two and had to have their stems cut back until they re-bloom. No biggie, I can wait! They thrive near southern exporsure windows which is what the dining room has so I will patiently await the fresh buds.
But in the meantime, the blooms it still has will hold me over.