Do you want to know how
back-logged I am as far as blogging about things? What I am about to show you was a project all the way back from last August that I just now got around to photographing (it may actually be a combo of being both busy and lazy, no use beating around the bush!). So thanks for not abandoning me after I promised to show you this loooooong ago.
I stumbled across two of these old built-ins in an old house being renovated down town. They were free so of course you really cannot beat a price like that! The only catch was the chipped orange and red paint... oh and the cabinet doors warped during the reno and no longer fit the bottom cupboard.
Some fresh paint, and a little wallpaper in the back went a long way, and a planer helped me fix the doors up in no time. I really love the unfinished edges because they tell the story of an old home and aren't too perfect.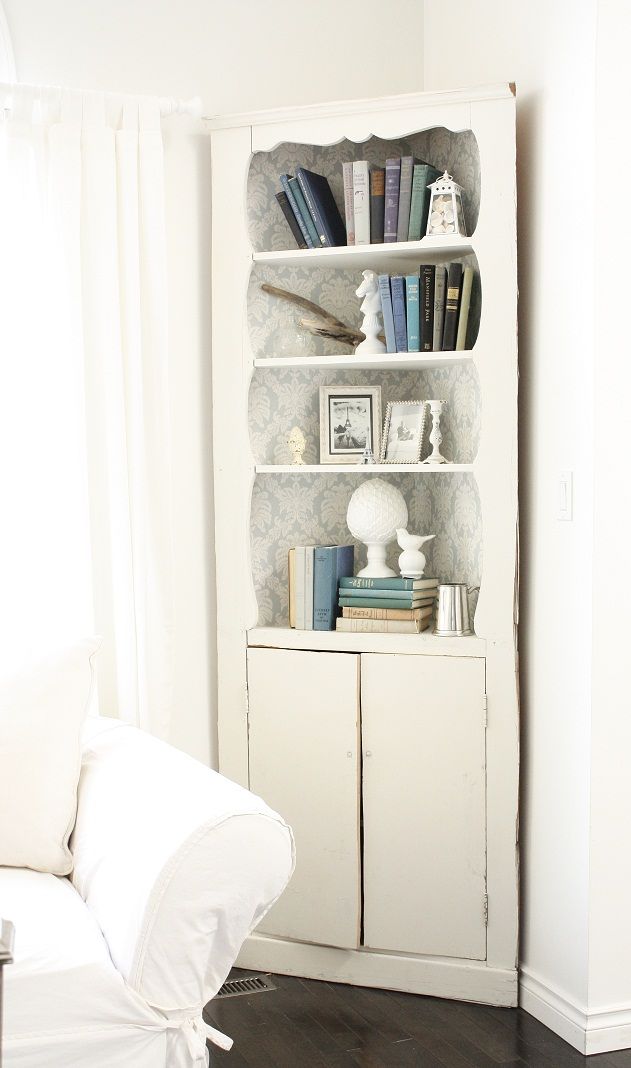 They are perfect for our living room since the high ceilings really needed something to ground the room. So they currently flank either side of the sofa.

I also recently finished this coffee table and hope to have it up on WhiteBerry in the next day or two (along with some other fun items!).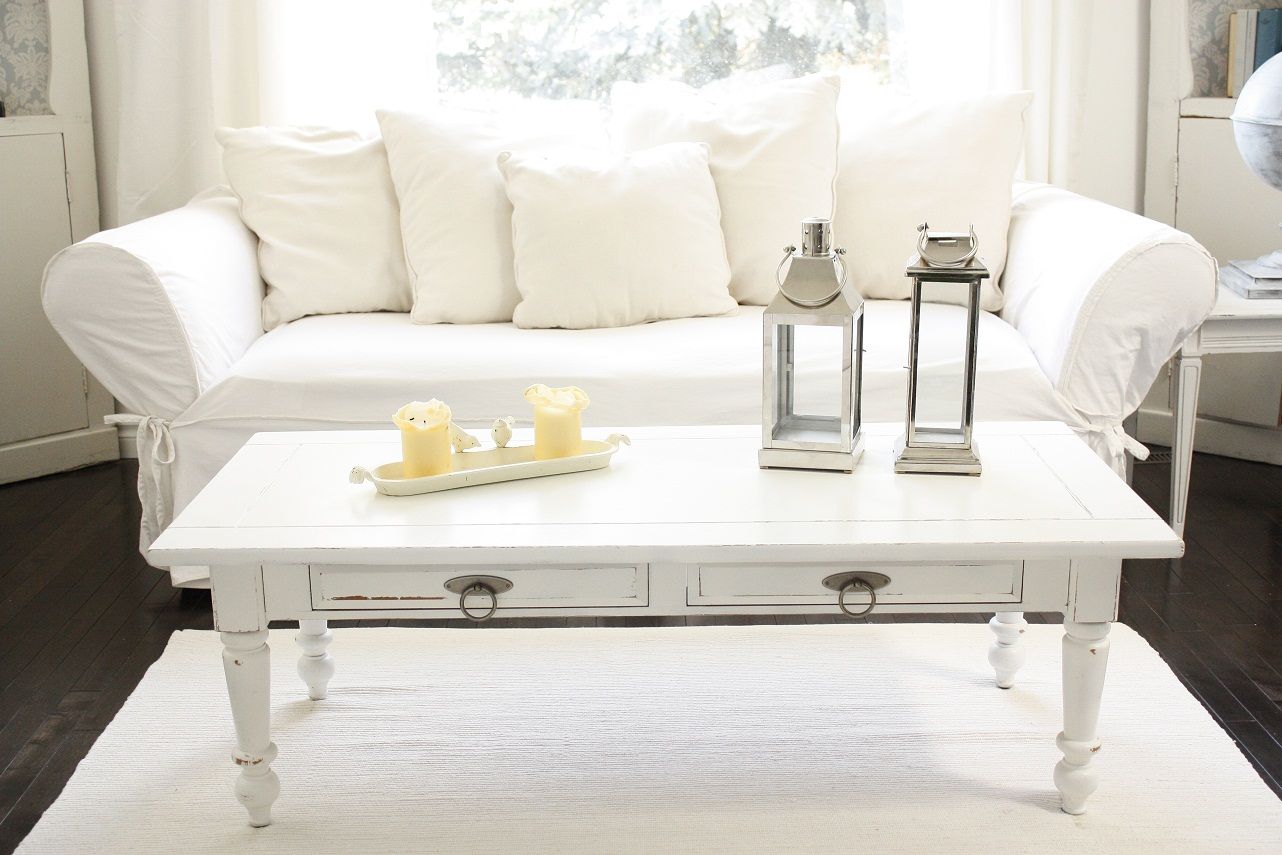 The hardware on
this table
was a hit with all my clients so I decided to stick with a good thing.