WOW! I have been totally blown away (not to mention completely smitten) with all the amazing new bloggers this month! Has Dreamy Whites stolen your heart too? I am dying to see more of her gorgeous home and family, and am trying to convince Sean we need to steal her idea of light grey walls in the living room. She has an amazing amount of talent! And Home & Harmony is another blog that has my mind dancing with images of gorgeous mint-y kitchen islands and panelled ceilings... A huge thank you goes out to Lori at Frugal Farmhouse Design for introducing me to these ladies~
I was hoping today would be a sunny winter's day... no such luck. It is still grey and hazy, but I couldn't wait any longer to take a picture of my new favorite piece of furniture.
Here it is before, sitting a top my pile.
Like all my favorite finds it was only $15 (now that I think about it, that is kind of weird, right?). And while I kind of liked the original patina of the wood, there was some drawings on the top done by a little person not that long ago with a permanent marker, so it was destined to be painted.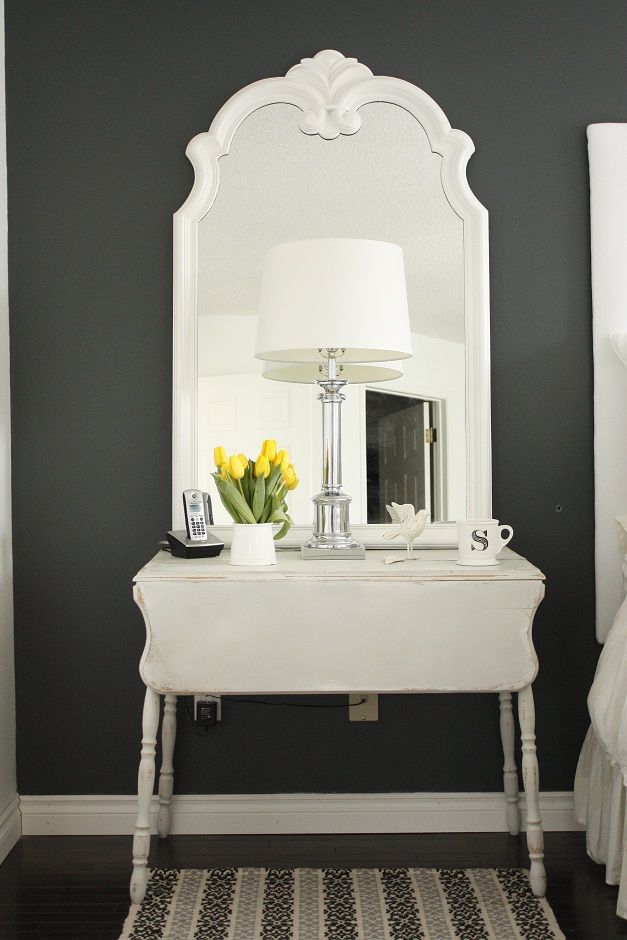 I went with a light grey paint, distressed to show both the original wood as well as some white paint underneath for just the right amount of character.

Unfortunately during a recent furniture shuffle my beloved little birdie suffered an injury. But I will love him still, no matter how many pieces he is in.
This mirror replaces the black one that previous sat atop
this dresser
, it was from a very grainy 70's dresser. It looks and feels much fresher now!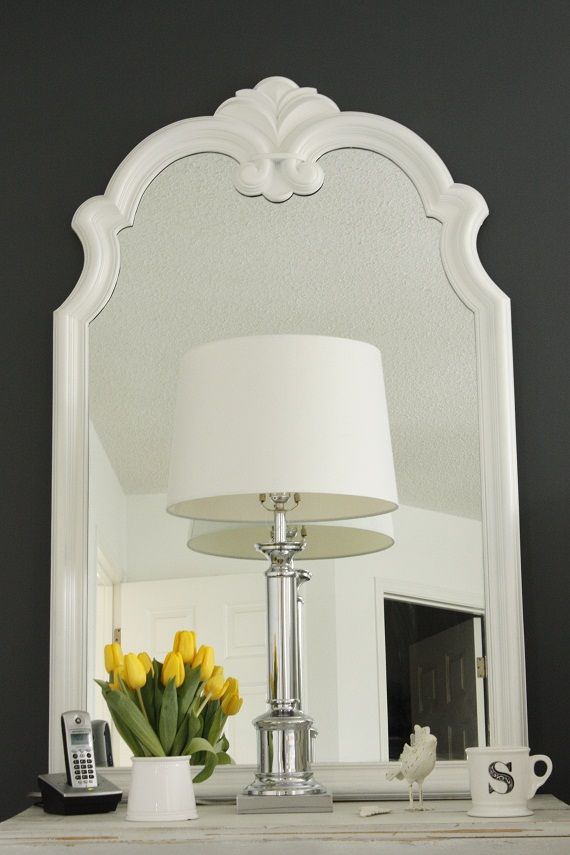 I'm still not 100% sold on the wall color for us, so I am currently browsing through some very drool-worthy wallpapers for a fresh look this Spring.