Today my Grandpa took me out to hunt for treasures! The first treasure I saw upon entering the driveway of his neighbor who was hooking me up today was this old carosel. I would love to use one of the horses in Wren's room, but sadly it is not for sale....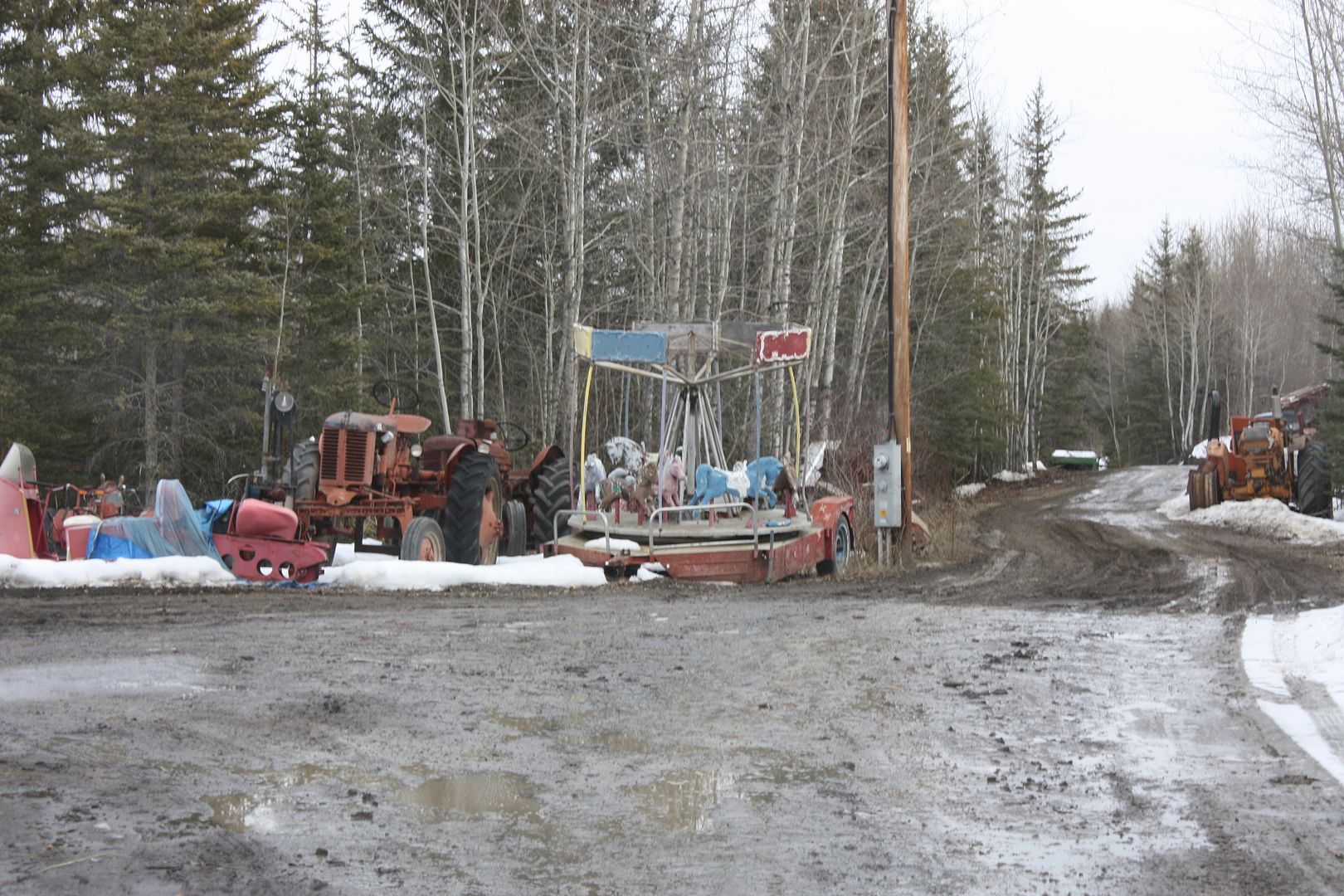 My sister's favorite treasure? This old ice cream truck. She insists she is buying this, and hey I think it would please the masses to bring back mister (or mrs.?) softee.
Off to investigate further...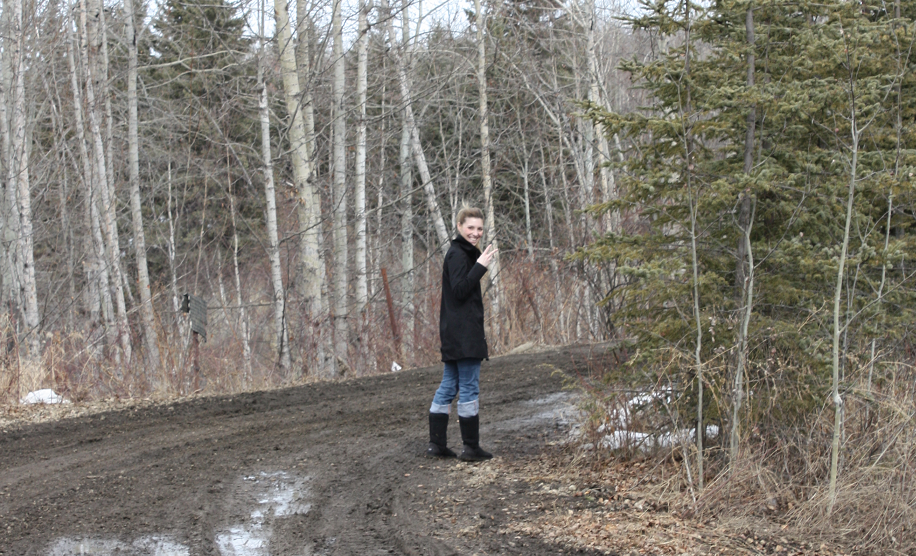 My biggest find of the day was this desk/table. I have to send out my moving team (aka Sean) to bring it home this week. In the meantime we will get acquainted in my dreams.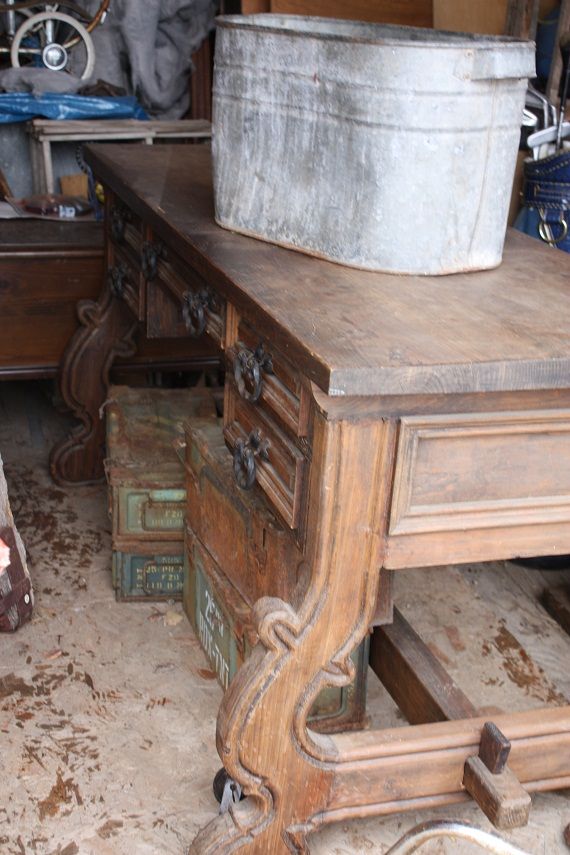 I also wanted to bring home some of those TNT boxes under it, but I have no idea where they would go so I decided to leave them for now.
I don't think I have come across anything like it before. And you know I love stuff you don't see everyday.
Besides my beloved new desk, these little trinkets also found some room in the trunk. I love me some galvanized metal crates and buckets (I have plans for the big one in the family room!).
Two rolls of this crazy wall paper had my mind racing with ideas: back of a book case? feature wall in my soon-to-be office remodel? I have no idea yet, but I love the colors (they feel really Urban Outfitters/Anthro to me) and at $1 a roll I will find something to do with them.
Some old books (The Mysteries of Paris really has me intriqued...)
And you already know me so well. No surprises that these blue glass electricity poll covers found their way home with me. Totally random, but they will look beautiful all lined up on a shelf or the mantle.