Amongst all our projects, these two nightstands sat neglected in the corner... from start to finish, in bits and pieces, this poor duo took almost a month to complete. Not because they were challenging, but because everytime I tried to get to them something kept popping up!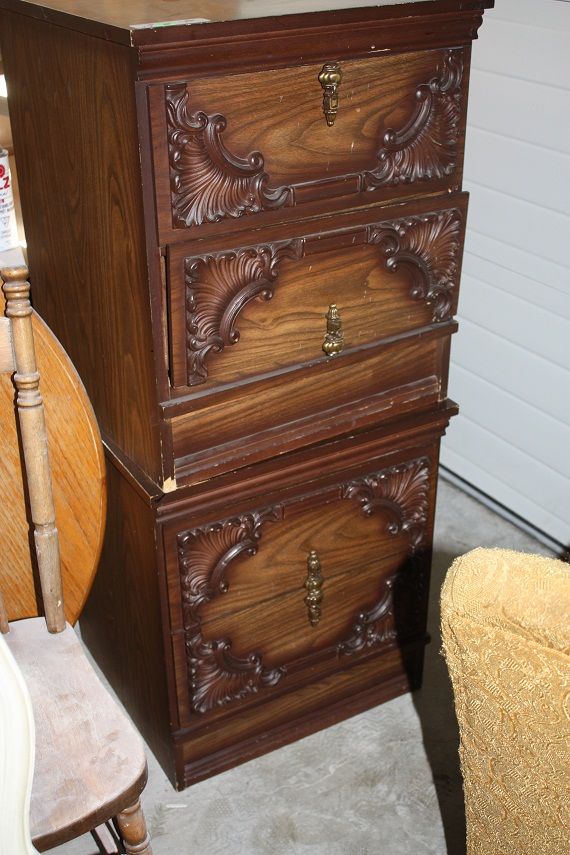 But now they are inside and look like new~
They are night stands of course, but I think they add a nice weight to the room as end tables!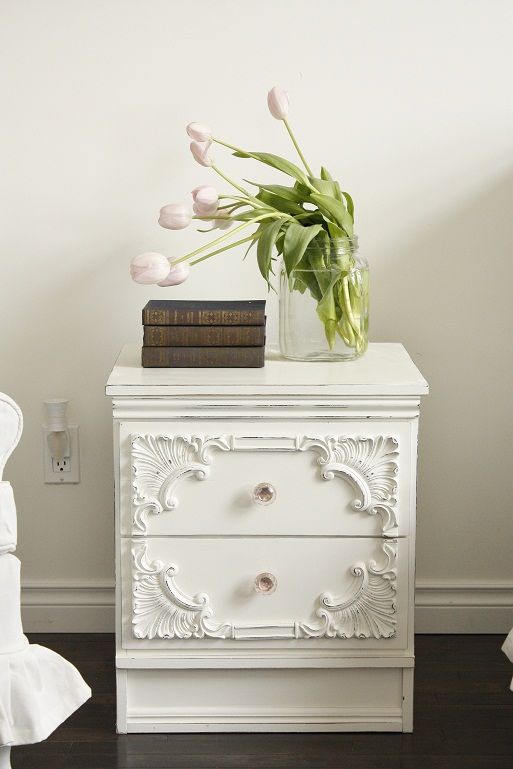 The detailing is really spectacular and romantic, so I went with pink crystal Anthro knobs.