I have been very uncreative as far as blogging is concerned these last couple days. But I have a good excuse, I promise!
Last weekend we were sitting around chit chatting when we decided to be spontaneous and go on holidays... not next year, not next month, not even next week! We googled a few flights and and booked a little getaway for Monday! Yeah, I can still barely believe it.
Actually I can, because it meant that I had to call up all my clients who were booked over the next few weeks. And because I am a little bit crazy, I didn't re-book for after our trip I actually took them all early. So while the blog has been a little silent this week I have maniacally painted 15 pieces (LARGE pieces) of furniture for 6 different clients. I know myself too well, and I know that I could not relax with a to-do list miles long waiting upon my return.
Which is why I also haven't had time to share this little cutie!
When I saw this antique lamp table I wasn't sure it could be saved...
but it had a will to live, and with some CPR it is as good as new~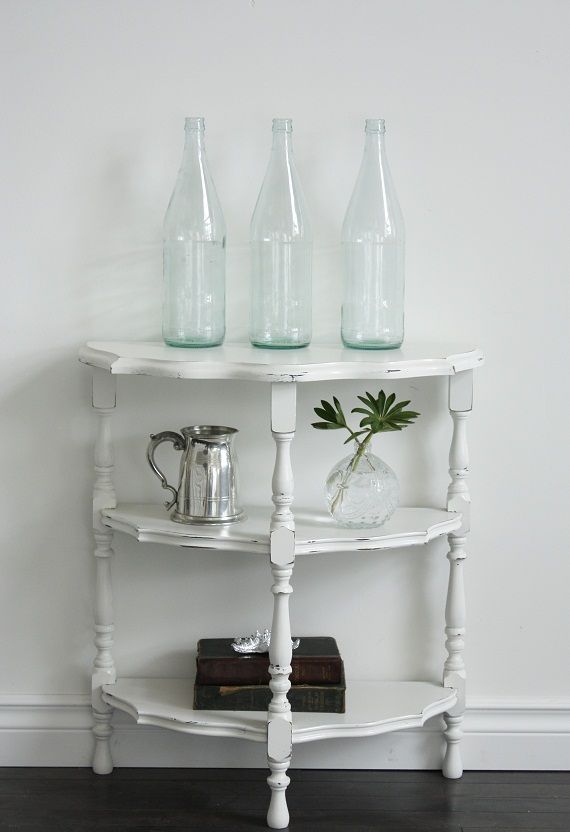 And besides painting like mad I have also been cleaning like mad so the house sitter doesn't have to live in filth for the next few weeks!
So come Monday, we will be broadcasting to you live from Palm Springs. I have some amazing stuff to share as we get to stay at my parent's latest and greatest renovation! They did a record amount of work, well, actually the lovely folks they are paying did a record amount of work....(yes I am jealous of the progress they made when we have been plugging away for years!) going all the way down to the studs and working their way back. So it should be exciting and I promise to share all the details. And great food. And unbelievable shopping!!!
Have an awesome weekend!