Ughh, I am convinced that I have a camera ghost! I went to go retrieve the before shot of this dresser and there was nothing to be seen on my memory card. Or maybe Wren just got ahold of it the camera again...
It was just your standard, tacky, 70's dresser with chunky gold hardware. Nothing new round here.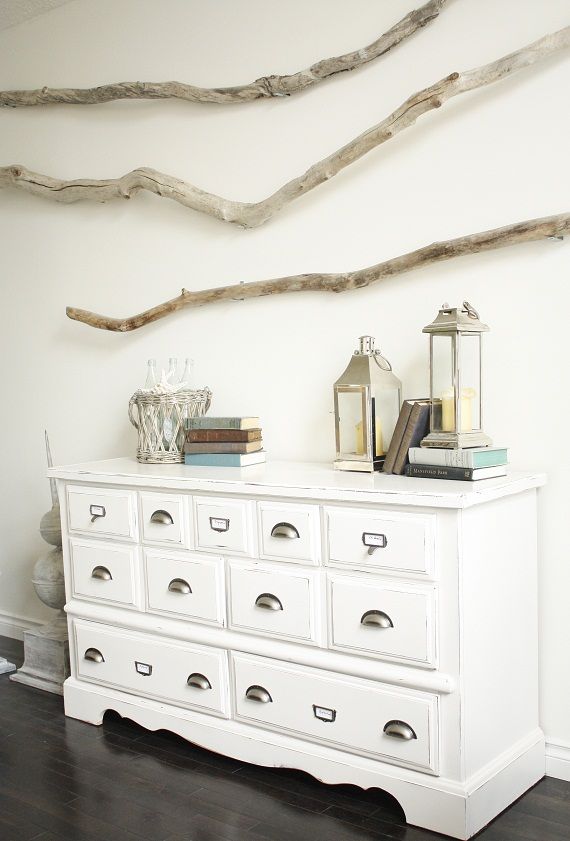 I used a white that has just a hint of cream to it. But I wanted a really silky finish to contrast with the distressing.
You all know about my affinity for library-esque hardware!! With chunkier pieces like this one I really love that look. And the pewter hardware is just the perfect finish to feel old and well-loved.