I get quite a few emails and comments asking about various frames and art around the house, so here is a breakdown of what is what and where we got it! I truly and firmly believe in original art. If you just open your eyes and wait patiently for that perfect piece to come along you can find original art at reasonable (if not cheaper than new retail) prices. Besides the oil paintings and sketches around the house, we also love photography.
To keep the house from feeling too busy or cluttered (you know I love a clean, white space!) we stick to only black and white photos, and prefer to use our own family photos. I know some people cringe at filling the house with photos of yourselves, but we love it! The one thing we try to do is use photos from daily life, not just posed photos from big events and holidays. I think it feels much more casual and relaxed.
As soon as you walk in our front door we have a mini gallery on one wall with a photo of each of us. We wanted it to feel like a real gallery and so we wanted a clean, modern frame.
You can use any size, style or color, but we went with the Ribba square frames from Ikea strictly because you cannot beat the $16 price tag for a frame and mat. I slapped some paint on them (what's new?) and instead of mounting the photos behind the mat I cropped them just short of the mat and placed grey paper behind them so that there is a tiny border all the way around the photo.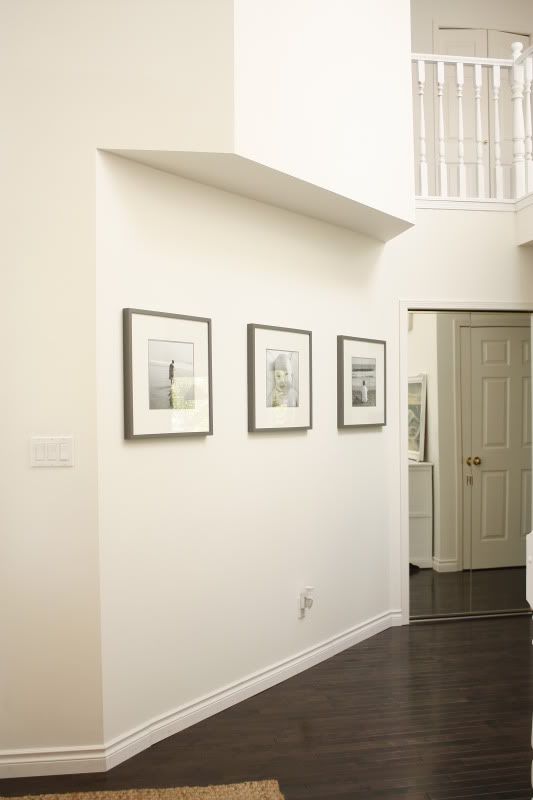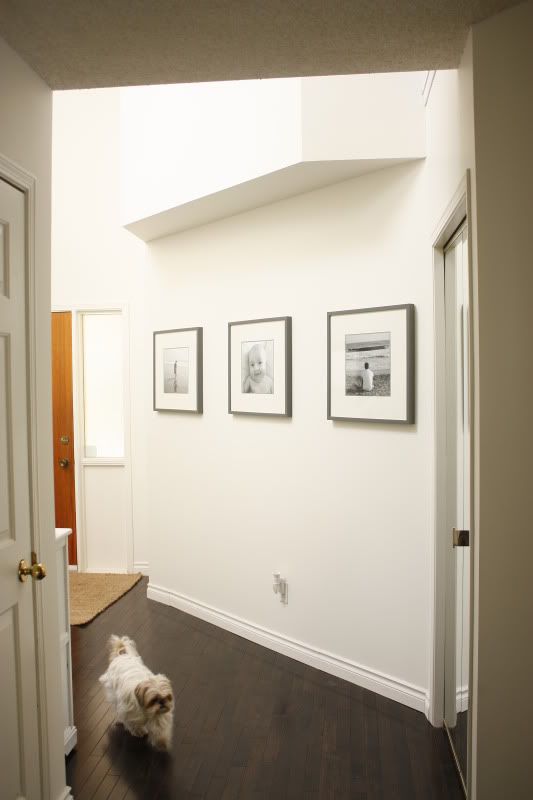 Besides Ikea, my other staple for frames is none other than Home Sense! You HAVE to check out their clearance isle because the prices cannot get any better.
I loved the contrast of this huge frame (which had a few scratches that I just took a black sharpie to) with a 4 by 6 photo. It also has a slightly "gallery" feel, without the cost of custom framing. And I really like the mix of clean lines and more rustic furniture. This pictures regularly floats around the house~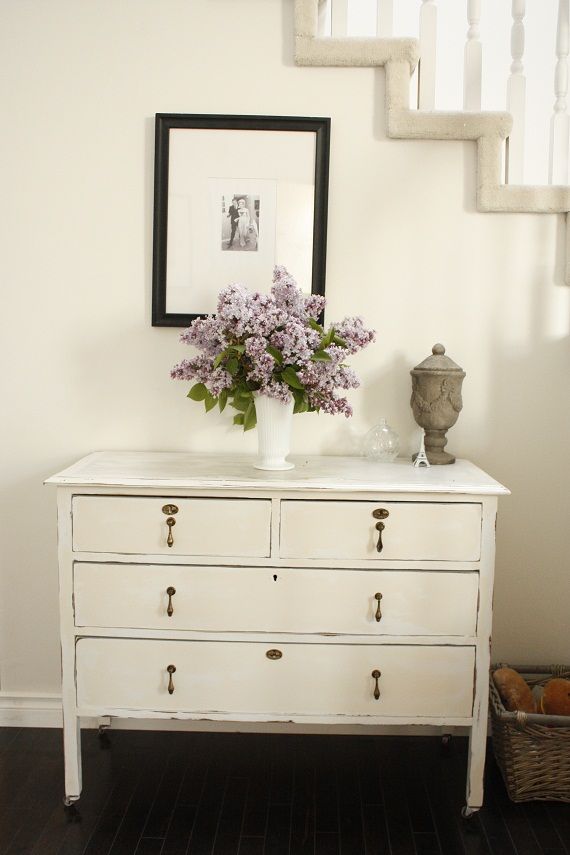 Because this grouping of frames from Home Sense was so chipped and beaten up they all were priced at $1-$2.
With some new paint and a little distressing to play up the flaws they now fill a wall in our powder room depicting various moments from a sunny day at the park.