Our lilac bushes are literally exploding right now! I could easily fill bucket after bucket with them, but then the house wouldn't be as fragrant with all the windows open.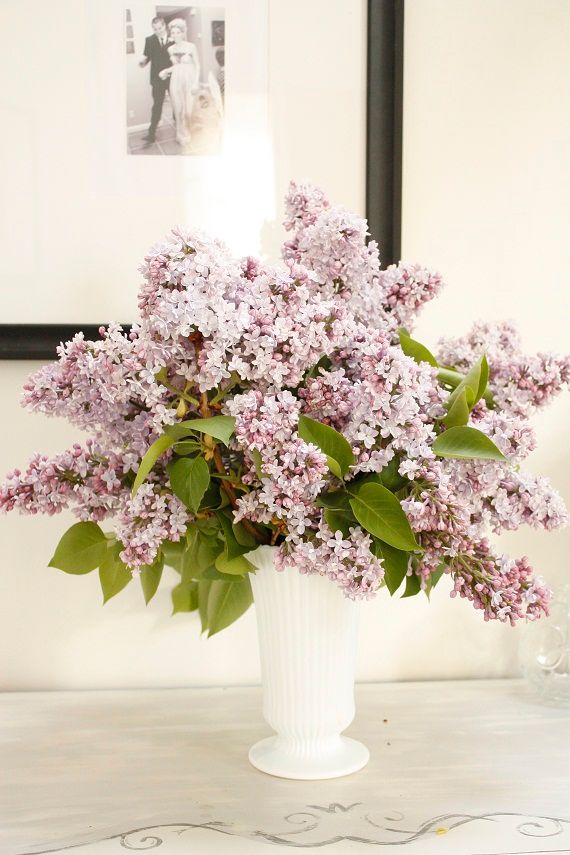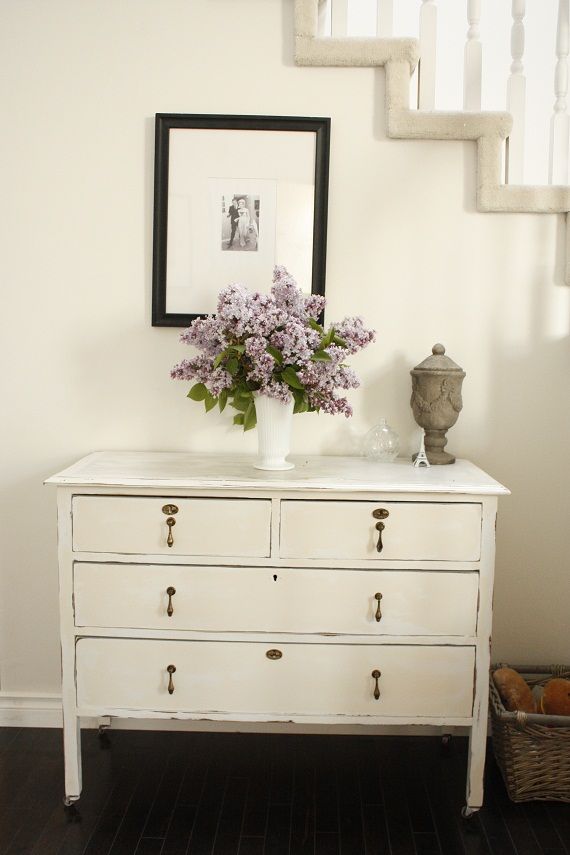 And this little guy will be familiar to those of you already on my mailing list but since it already has a new home I decided to share here a little sooner than I usually do.
A simple coat of creamy paint really went a long way for this table.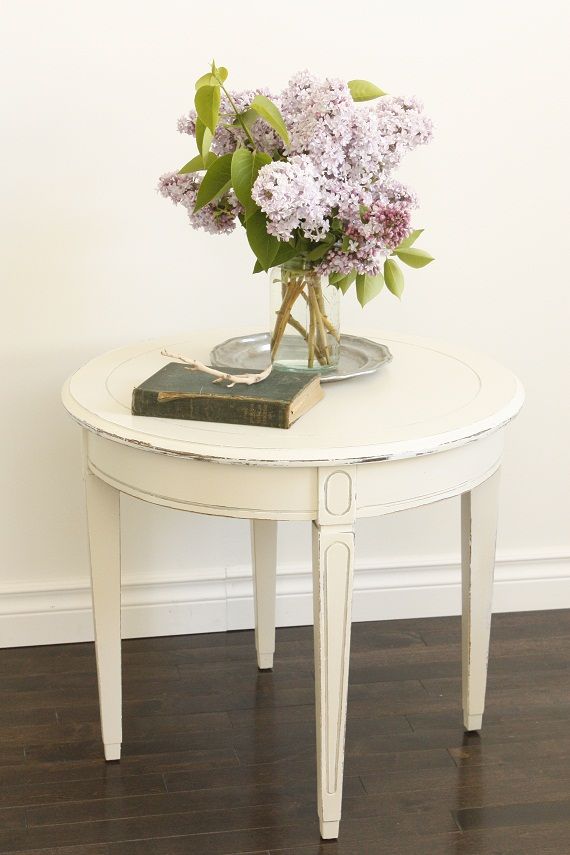 But I really think the reason so many of my clients were smitten is the simple circular shape and classic legs.