I love a comment I got today from a reader telling me she was behind me in line at Duchess (no shock there, right?) but she didn't say hello in fear of appearing like a stalker. PLEASE say hello!! I promise that I won't think you are crazy, in fact, I am probably the crazy one but I promise not to bite. So don't be shy people!
Hopefully we bump into each other again soon M~
Besides resuming my Duchess habit, this week has been very busy getting back into the swing of things with White Berry. It felt great to get back into the studio and I felt so inspired after our trip that I thought I would try some free-hand stuff with my latest pieces.
And I promise that I took a before shot, but I was deleting some old stuff on my camera and *BAM* got carried away and lost it. It was a VERY old antique dresser that had been a DIY project gone wrong.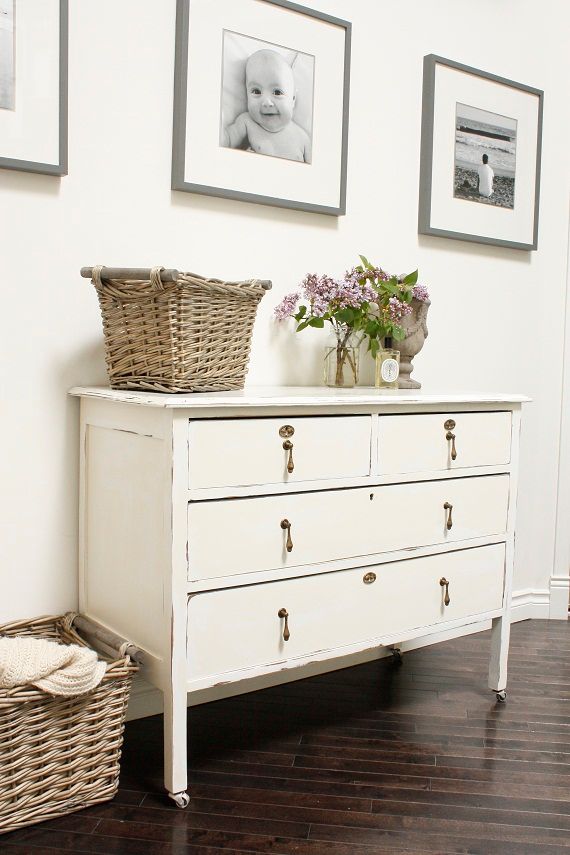 I added a light grey contrasting surface, embellished with some free-hand scroll work in a darker grey.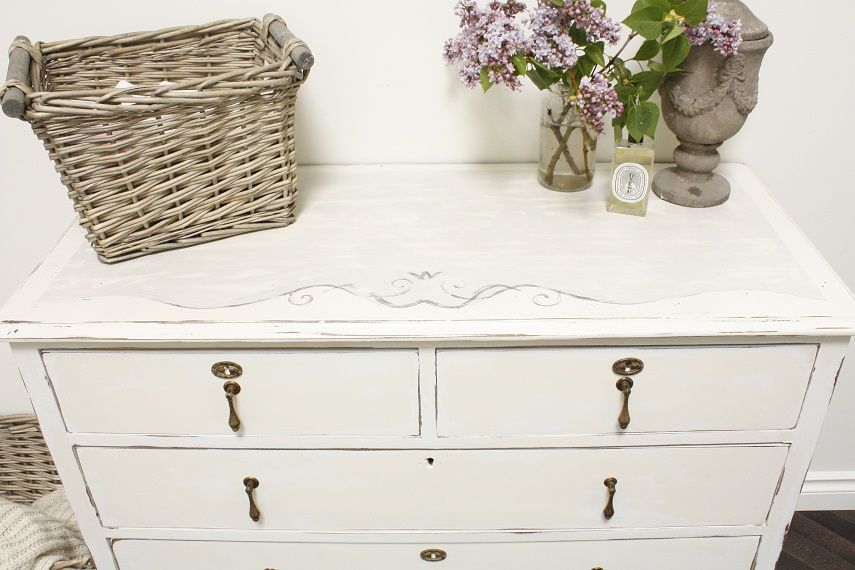 Then aged it to feel authentic.