This weekend was our first weekend out at the cottage! Sadly, both Sean and Torri's Fiance had to work but it was kind of neat that my Dad got all his girls (my mom, sister, Wren and I) to himself for Father's Day. Wren's gift was that she has perfected saying "Poppa", which she calls my dad!
In the shed my sister and I stumbled on a treasure trove of cans so we spent our Saturday raking in the big bucks!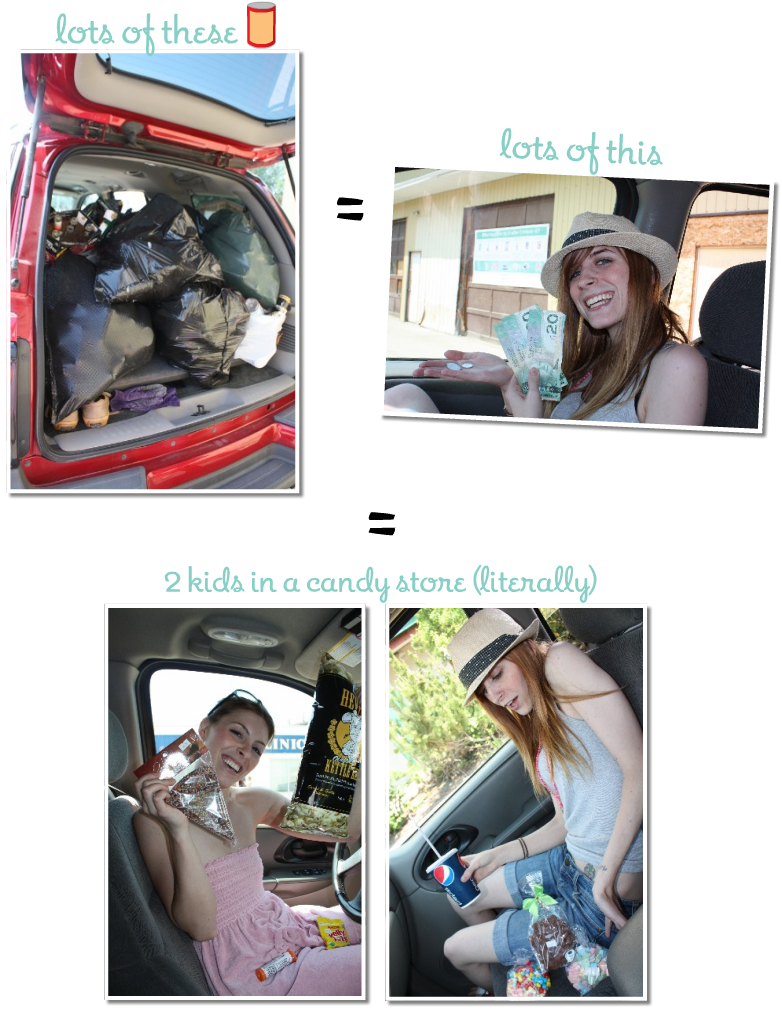 Yes, sometimes we act like 12 year olds... and yes I am holding up chocolate pizza in that picture. And yes, it tasted fantastic! I think we will be frequenting Candy Kingdom quite a bit this summer (if you are in Sylvan Lake, definitely check it out!).
The weather was gorgeous all weekend and typical to her diva self, Wren was a bathing beauty!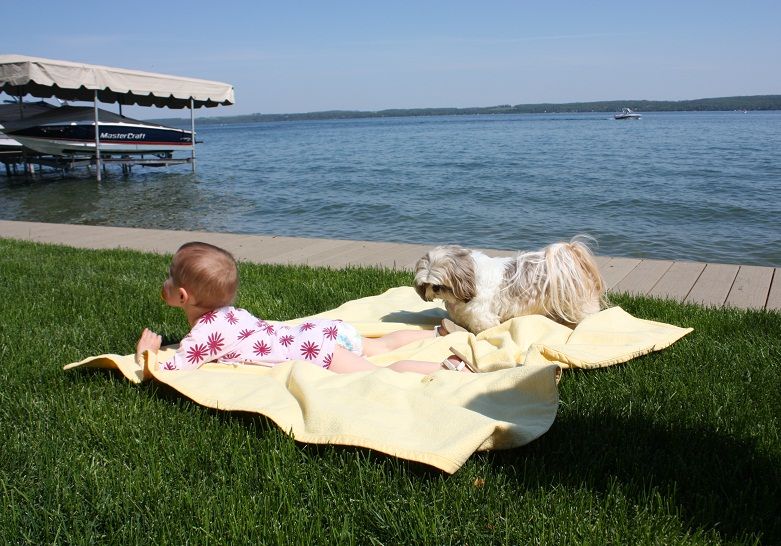 Her favorite past time is bossing around the dogs, but she didn't have too many takers on the game of ball.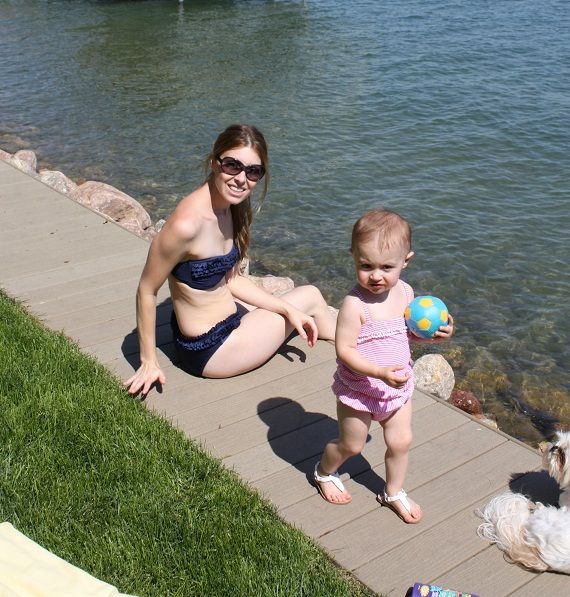 Being a diva means that lake water is so yesterday... tepid warm water will only do for swimming.
Perhaps it was the heat, or maybe we were still on a candy high, but poor Wren lost her inflatable slide to an impromtu "Top Model" photoshot that needed an awkward prop. (my poor dad had no idea what was going on)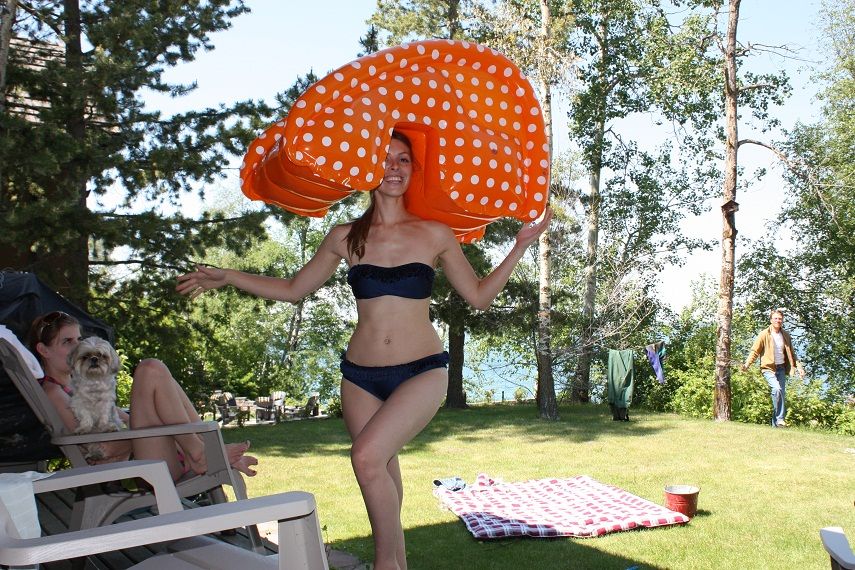 Watch out now Tyra!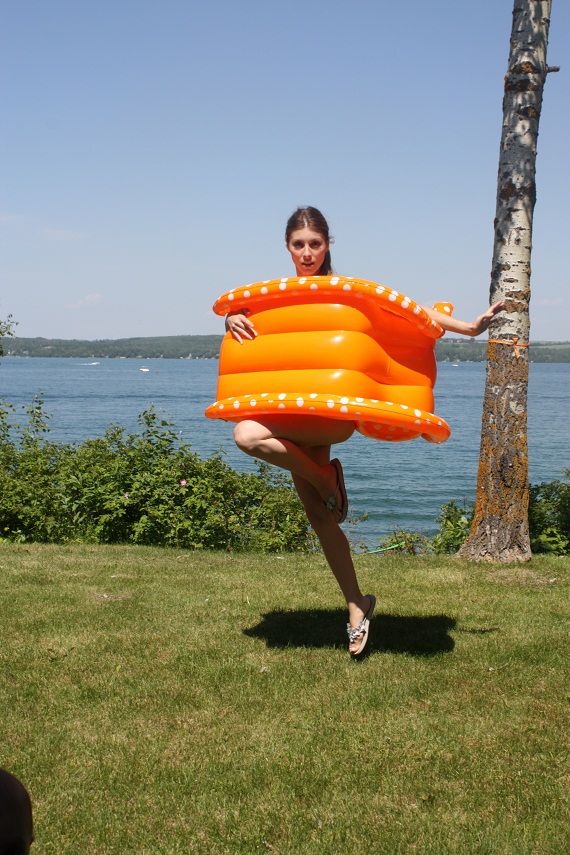 Oh yeah, and I also managed to scrape together a whole bag of drift wood for a project I have been dreaming of for quite some time! Can't wait to get started, but I have an INSANE amount of painting to do this week.

And a HUGE HAPPY BIRTHDAY to my bestie SEAN!! He has been out of commission and spent a night in the ER while we were away, so I hope to cheer him up with a big slice of cake tonight~