Remember how our front door looks like it had molars carved into it?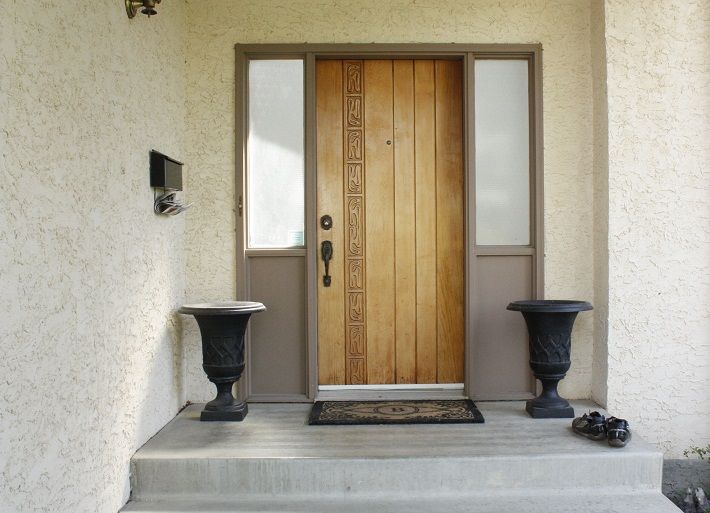 Then I tried to distract your attention with some jazzy chandeliers and plants?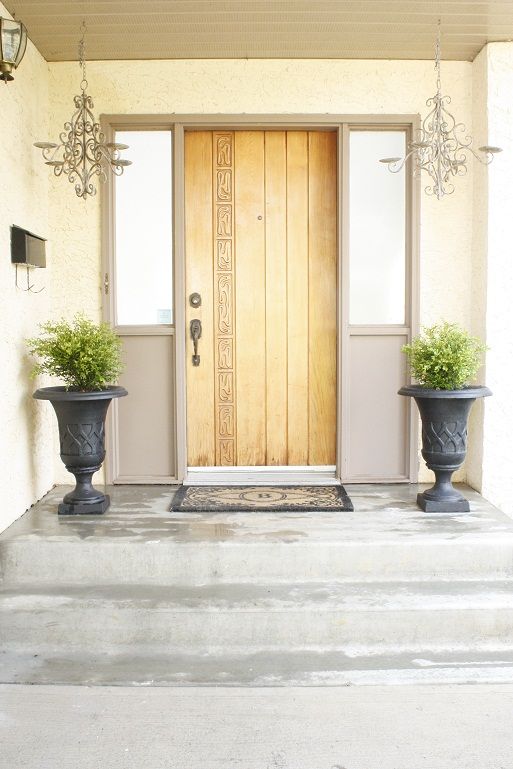 We installed the door we found in our basement last month, and I actually have had the door painted for a LONG time, but I kept putting off sharing it because I have not yet sealed it completely. I still have to do 2 more coats of semi-gloss verathane, but I thought I would show you now before I forget!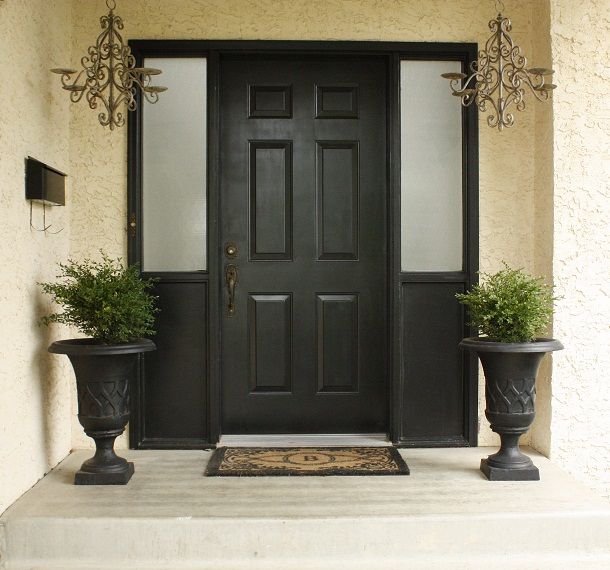 We haven't gotten the new, non frosted glass, windows yet, and keep in mind that we plan on having the whole exterior painted grey (one reader suggested getting rid of the stucco but that just isn't going to happen on our budget LOL), but I am MUCH happier with the front door now. And to think we transformed it for only $17 in paint!
ps- yes, I still need to get candles for the chandys... I'm just too lazy to make a special trip for some.
PPS- Don't forget to get your latest paint projects ready for Fresh Coat Friday!!