There haven't been many White Berry reveals around here lately, huh?! I have literally been up to my eye balls in paint, just not on any of my own pieces. Since it has been so busy I really only have the space and time to slip in one or two smaller White Berry items in the production line that seems to have sprung up. But I have purposely carved out a hole in my schedule for the coming week to hopefully dent the pile of larger scale dressers, desks, etc.
But for today I have a lovely little White Berry items to share. It was actually picked up as part of a set for a client of mine, but she only needed one table. Which left one for WhiteBerry.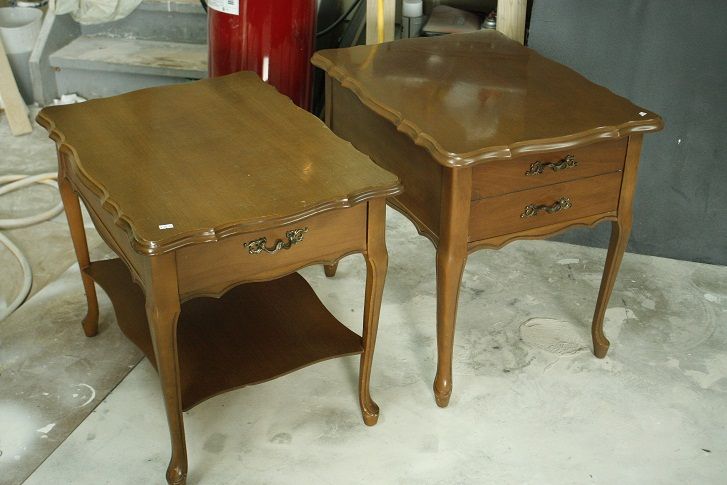 Nothing fancy, just some white paint and a little sandpaper!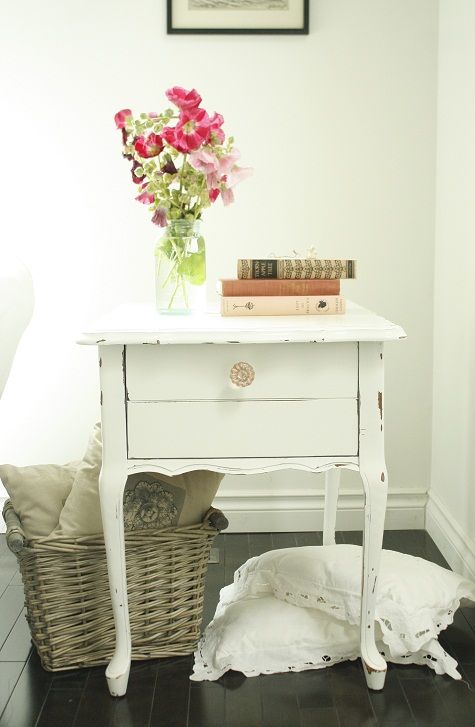 Oh yeah, and a pretty Anthro knob to give it a little color~
While I couldn't get away with sneaking in too much pink decor, bright flowers are irresistable and bring so much fun to the room!