Last January I popped a little succulent into my cart at Home Depot after seeing it sitting so lonesome in the clearance aisle. Over the last six months it has flourished under my lack of attention and chronic under-watering.
So when my thyme all went the way of the dinosaurs late in August I knew what would probably be the best choice for replacing it.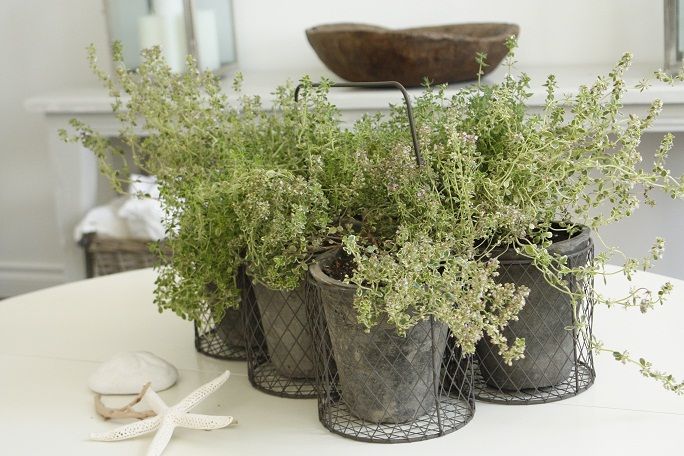 I LOVE the look of thyme, but it just doesn't work indoors in our dry climate for the winter. So I am hoping these new succulents will do just as well as their little friend!
Besides knowing that they are succulents I haven't the slightest notion as to what they are.