As you've heard me ranting, we've been living out of laundry baskets and piles of folded clothes stacked in my otherwise empty office while our closet is mid-makeover. But I finally caved and brought up all my Fall sweaters this week, which has added more chaos to the clothing situation.
I am going to be making due with my current Fall staples for a little longer in the lead up to the kitchen reno (every penny counts!), but that will give me a good excuse to do some much needed shopping during our Winter vacation planned for December. When you live in a cold climate you pretty much have Summer and Winter clothes, and by about January you are pretty tired of wearing the same 5 or 6 sweaters every week so I prefer to do my shopping for the remaining days of Winter just after the Holidays. It breaks up the monotony just enough for me.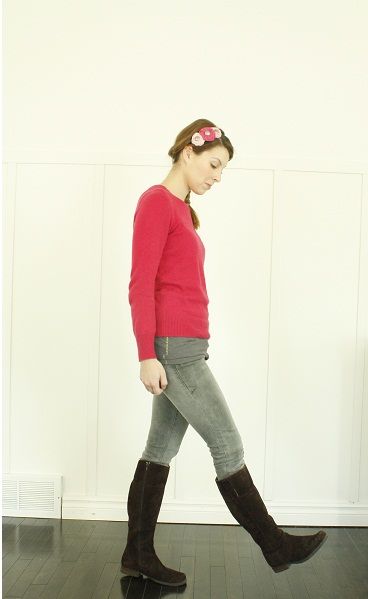 You know what I find funny? A lot decor magazines and books say to take your decorating cues from your closet. That if you see a lot of certain colors in your wardrobe you are bound to love them in your home. It probably works for a lot of people, but if my home looked like my closet it would feel like a candy store!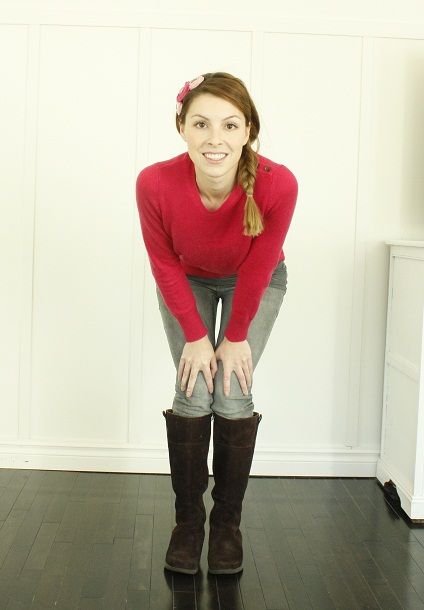 And speaking of candy... I had my hair cut about a month ago and she took off about 10 inches. It is a big change for me, and a I have been wearing my hair up and in braids lot while I get used to it. But I swear that I wear a
Whippy Cake
headband pretty much everyday. Depending on my mood I go bright or flirty or fun, Becki really has me hooked! I check her blog every Monday to see what headband is on sale for the week and then patiently check my mailbox daily till it arrives!! Thanks for my latest addiction Becki~
sweater: Gap, tank: VS Pink, Jeans: A&F, boots: Hush Puppies
Have the leaves changed in your neighborhood? If so, let me know what you've been rocking before the snow falls.