When your day starts with this beautiful package on your door step you just know it can't go wrong! Not only is Kate so generous as to giveaway the key cabinet but she surprised me with a few little trinkets (which I will be sharing soon) that completely melted my heart (let's just say they involved birds!). And don't forget to get all your entries in before 9pm tomorrow, Friday!!!
Besides that beautiful surprise, I was still glowing over my find from yesterday. Now that Halloween is over and all the decorations have gone back into the storage room I have been hard at work transforming our foyer. It was so nice to have our
spooky lamp
there to give a more intimate light so I wanted a replacement for the rest of the year. I found this one on clearance at HomeSense for $38 in the exact lines and proportions I envisioned! I am not sure about the metalic rim of the shade, but that is not too tough to fix.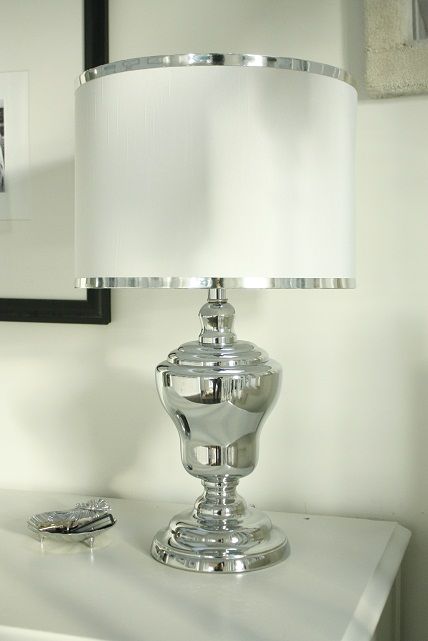 I also gave our beat up Halloween entry dresser a fresh look with some warm grey paint. It is hard to properly photograph our entry way but it is pretty large and this dresser is the perfect height, depth and width for this corner, so I doubt I will let go of it now that I have fallen head over heels for its sleek new look. The original hardware kept it from feeling too new.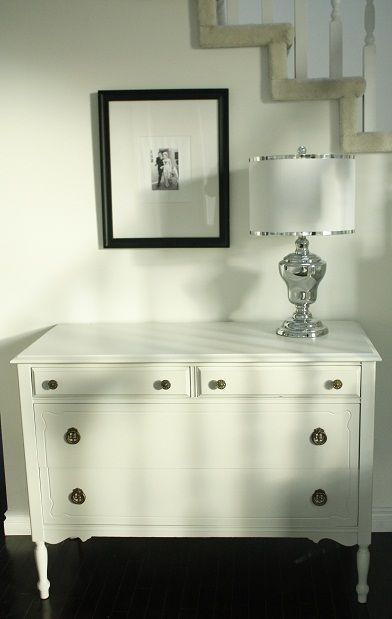 About a month ago I decided that I really want to have a round mirror above the dresser and added it to my treasure hunting list.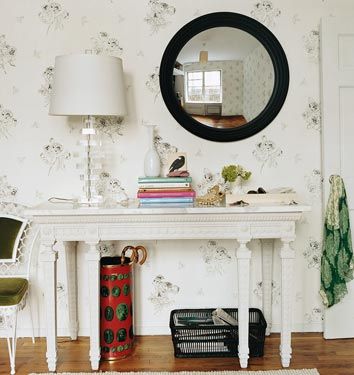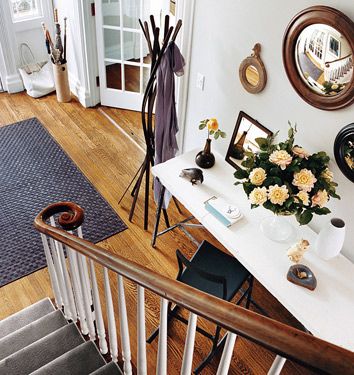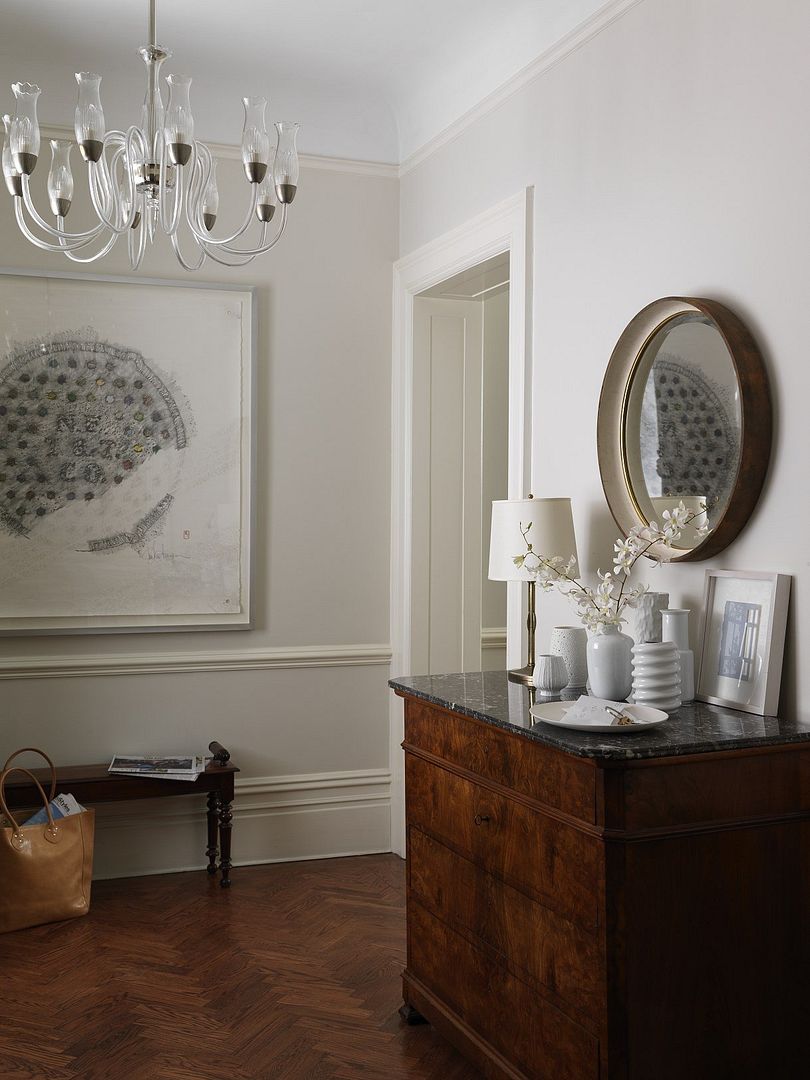 And if you look closely in the first photo of this post you can see the future mirror hanging out in the background! Stay tuned for the final unveiling of the entry way~
As my day continued it only got better when I hit my favorite store with my Mom and sister after an early lunch. I regularly get my inspiration from
Wellington
. If you are in the city and haven't visited them please go over and spend an afternoon browsing, you will not be disappointed! Today I came home with this string of pearls plant. In honor of their extravagent displays I planted it in an urn I had laying around then placed it on an antique silver platter I found for $1 at a flea market years ago with one of my cloches over top (protecting tiny fingers from plucking the little pearls!).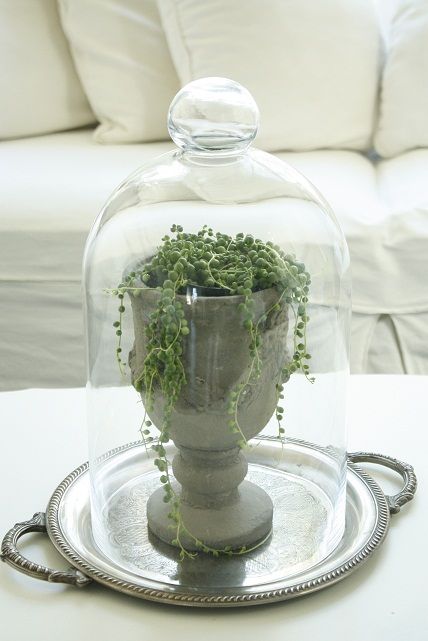 A pretty way to make a house plant feel special.

And as the season approaches I decided to also pick up some paper white bulbs. They had some gorgeous potted bulbs but I decided that I could beat the $25 price tag.
Mercury glass is perfect for this time of year so I found a container for $9.99 at HomeSense and grabbed 7 bulbs at $1 each.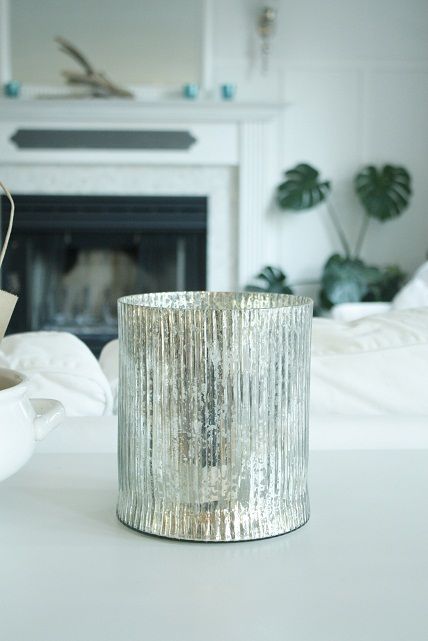 But a little later in the day while picking up some furniture I spotted this container at a thrift shop for $3.99 and actually preferred it's shape. So the mercury glass went back!
For $11 we now have one of our holiday flower arrangements on the grow~
And besides all that Wren and I had the best day hanging out with family and then with Dad. A perfect day for some one as obssessed with decorating as me!
What's your idea of a good day? Does it involve decorating, family, or maybe just a comfy couch and a good book?