2 posts in one day!! I feel like a rock star or something getting this much done. All thanks to the dinner hour zombie.
I am soooo enthralled with the closet, but my real excitement lies in the decorating of our new office! The poor room has been a catchall for everything from the day we moved in so it doesn't feel real that we are actually using it. I have a lot of plans in the works for this room, but thought I would show you how it stands as of today.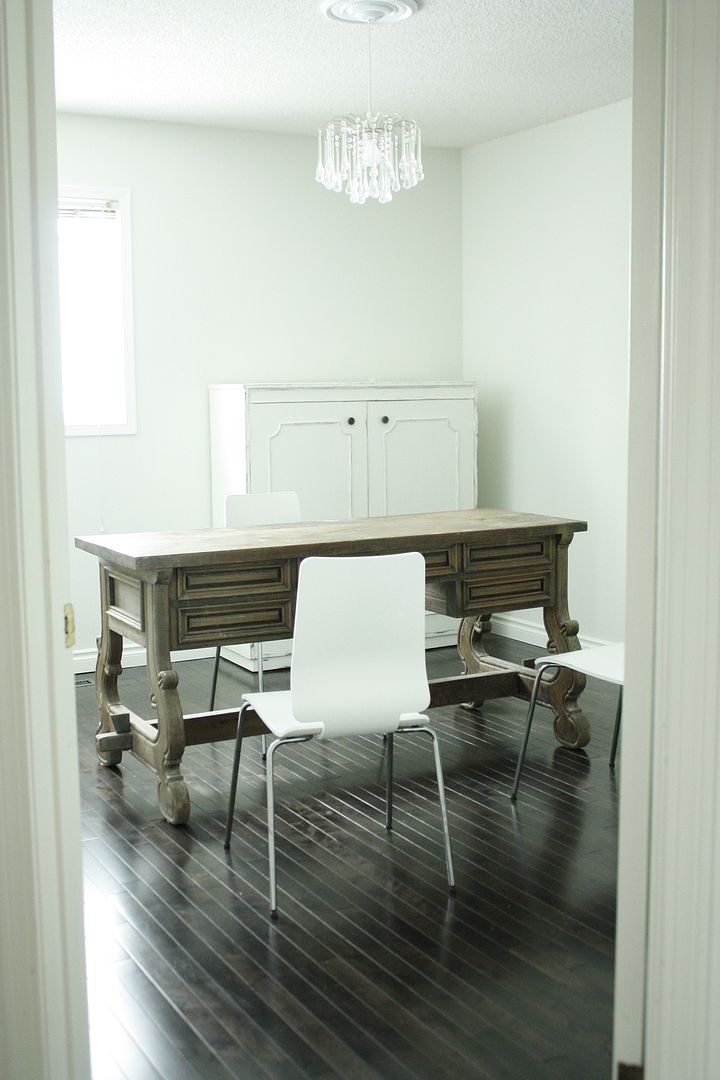 Sean hung my teardrop chandelier ($49 at Urban Outfitters circa 2006, still one of my favorite items!) and moved up
the desk my grandpa scouted out of a barn last Spring
.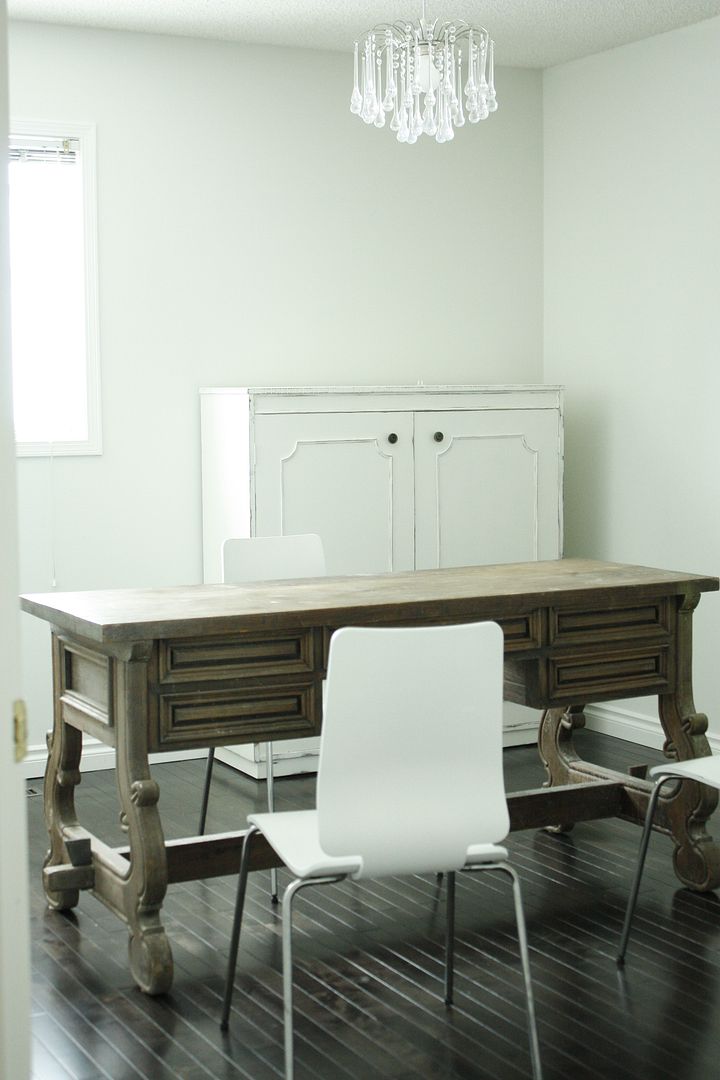 But I have yet to hang curtains and accessorize! I am hoping to work on it all week, and as I already have almost everything here just waiting to be brought in it shouldn't break the bank.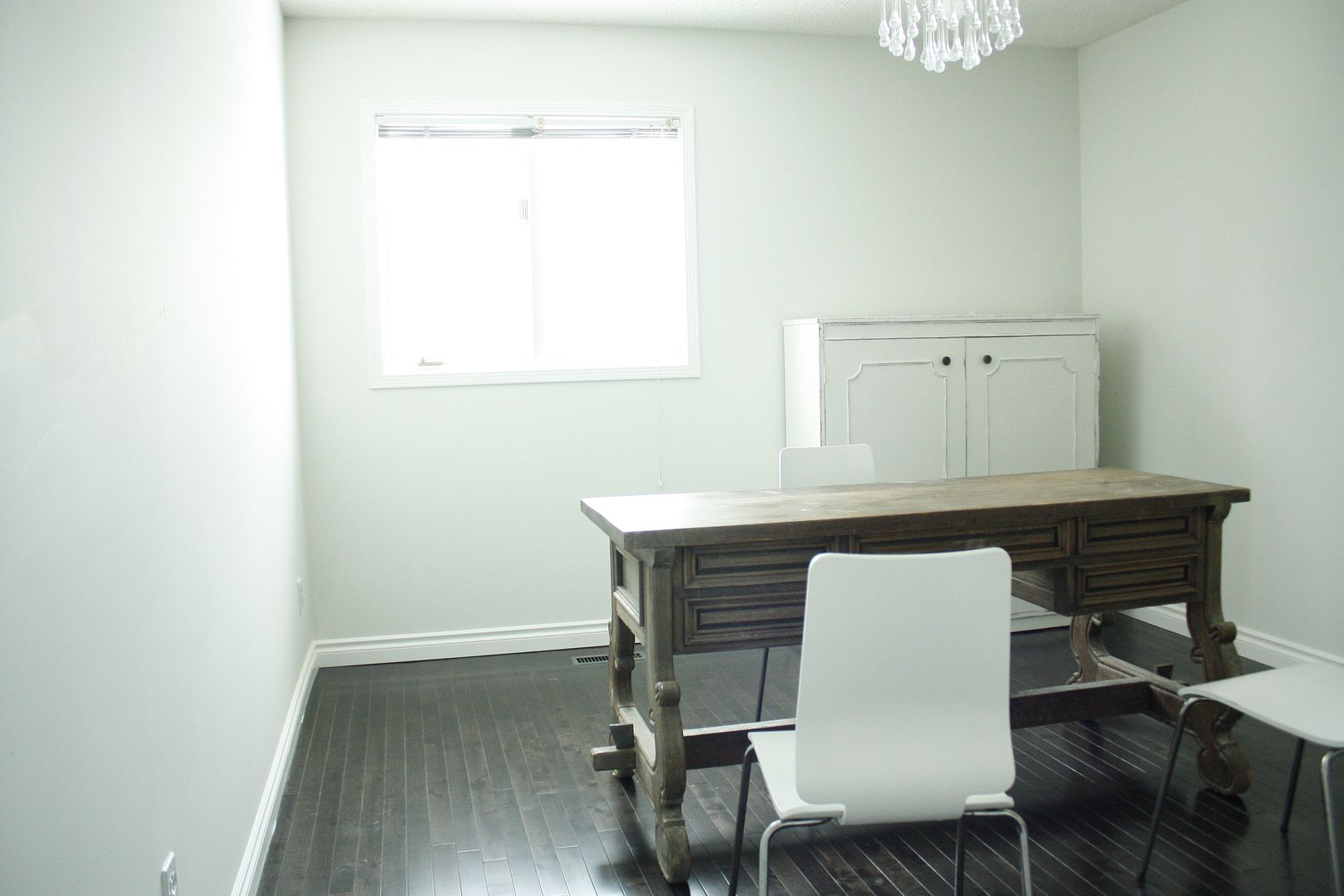 Some things I have already done include hanging art on these two walls.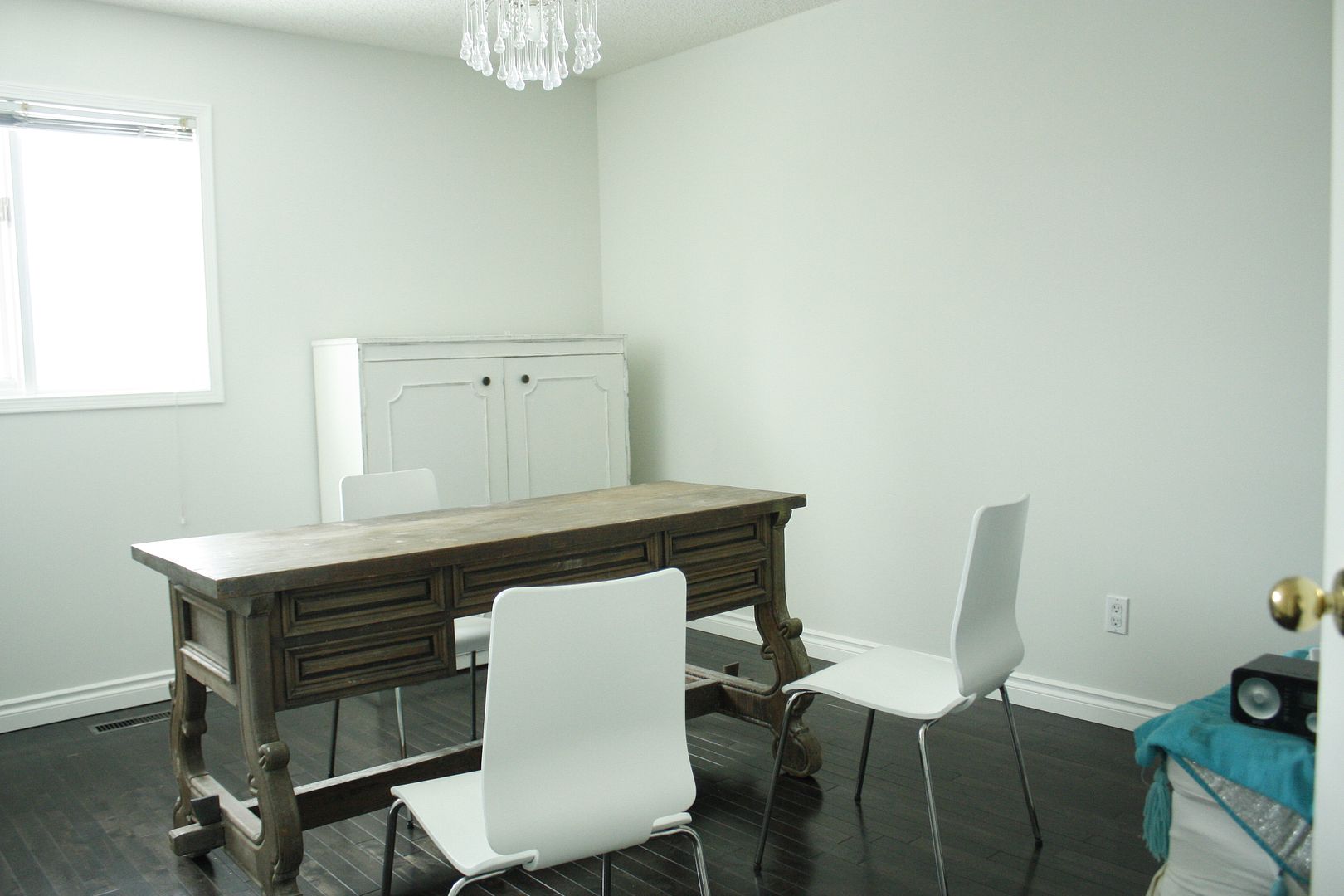 Here is what is my plan for the room is: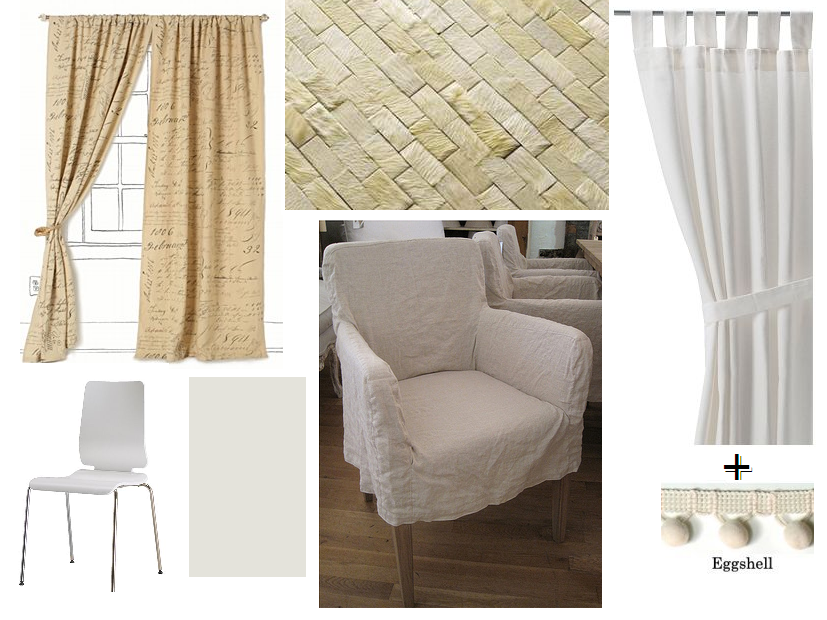 1.
Anthropologie adorations curtain
. I am not 100% sold on this pattern, but I am using a curtain panel to cover the giant wardrobe I placed in the closet and think this one might be the perfect pop of pattern.
2. Quilted grey cowhide rug from HomeSense.
6. Rachel Ashwell's linen covered chair that I am replicating with this chair I scored for $14 last year that has been reupholstered recently:
And so that is basically how things stand at the moment. A lot of work, but lot's of fun!