I am sooo excited to share a fabulous giveaway today courtesy of our friends over at Shabby Apple. I am frequently browsing their site, drooling over the
romantic dresses
and
little girls dresses
(I think Wren will have a very tight closet this summer!). They gave me the freedom to choose what dress should be in the giveaway so I wanted to pick something that is fun, flirty and versatile, the 3 things that usually define what I buy and wear.
Isn't it the bee's knees? I am seriously, insanely obsessed with this dress for spring/summer. Maybe not something I will be wearing while at work in the gallery (aka, my paint studio), but out and about treasure hunting this will be my go-to outfit.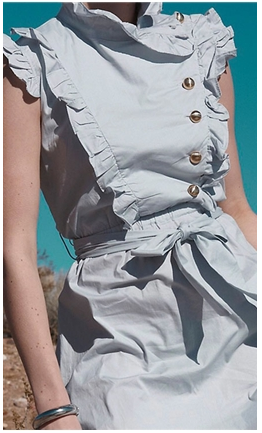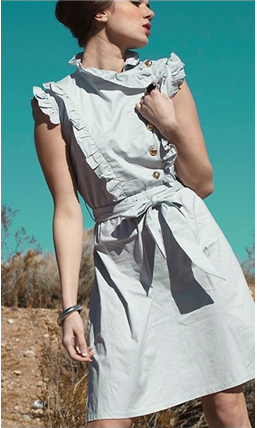 Three cheers for the fabulous designers at
Shabby Apple
, because this dress is pure perfection to me.
**And you can have one too! All you have to do is leave a comment on this post before 8pm on Friday March 11. Unfortunately this giveaway is only open to US residents (sorry fellow international gals!). And it will be sent to you in any size you choose if you happen to be a our big winner. **
Your mission, should you choose to accept it, is to gain an additional 2 entries as follows:
1.
"like" Shabby Apple on Facebook
, and leave an additional entry comment here letting us know.
2. If you are a follower of our blog leave another comment (gosh we love you guys!)
So there ya have it, a fabulous dress from
Shabby Apple
(THANKS GUYS!), 3 chances to win, and hopefully somewhere fun to wear it to.
Good luck!