I feel like I am good at sharing a fragment of a room here and there, but need to try and improve on sharing full rooms. I realized this all too well when I was looking through our Reno links and realized almost all the rooms look different. REALLY different. So I am on a mission to slowly but sure update them, and continue to do so as they change (all too frequently sometimes, so forgive me if it is a challenge to stay on top of). The living room /dining room actually change the most frequently as far as furniture goes, but layout and general furniture positioning usually stays the same. And I have to offer a caveat that while I took these photos on Saturday the dresser is already long gone and a new table is about to come inside (and I think you may be shocked when I show you. Like REALLY shocked!). But in the event you were curious what it looked like for approximately 5 days here are the photos.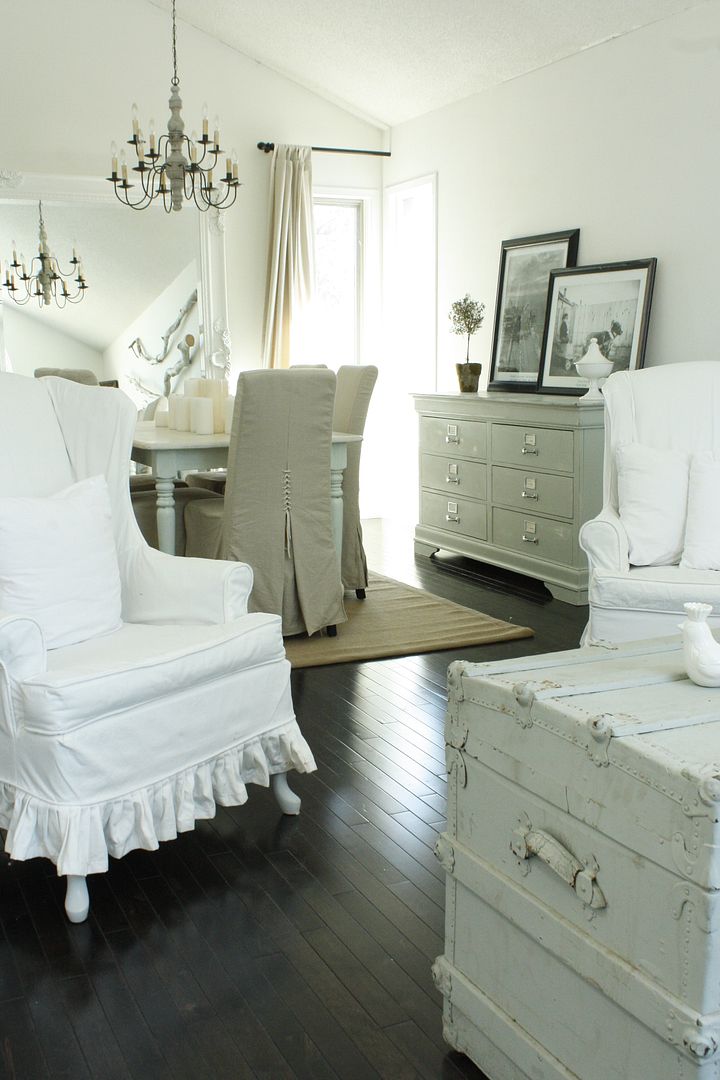 I am still swooning over the new trunk. It is the first thing I see when I come down the stairs in the morning and I smile every day!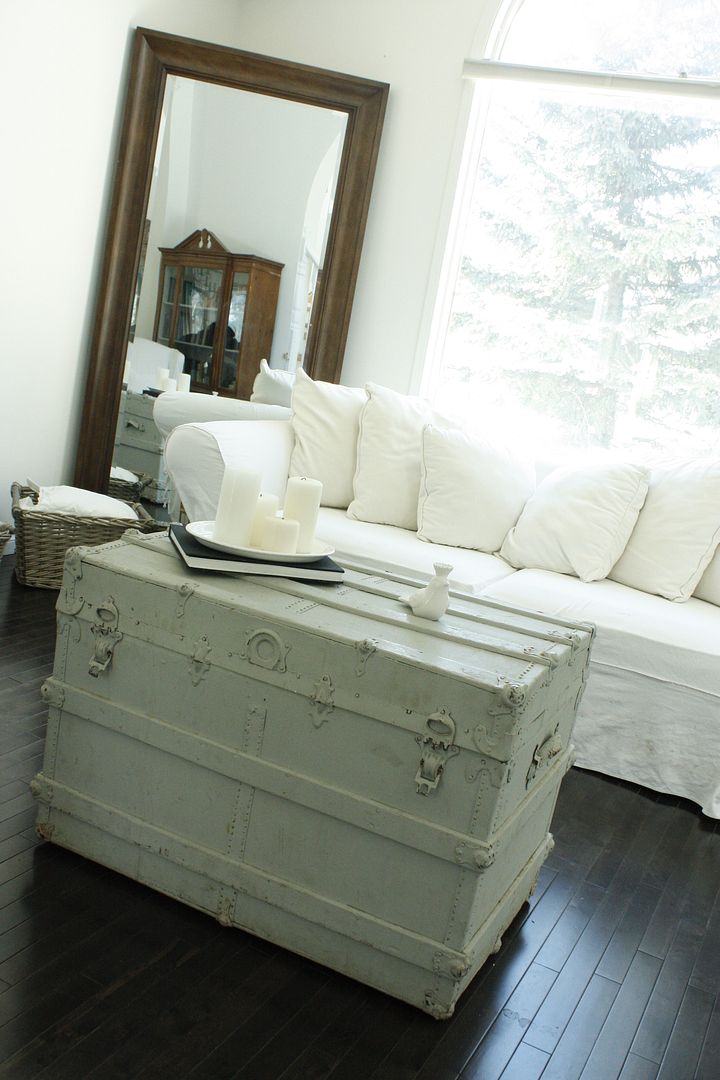 See those baskets filled with pillows? what you can't see is that under the pillows are dozens and dozens of Wren's books. I like to think of our living room as the bat-cave of toys. Every cupboard, corner and basket hides books, gadgets and toys. If you were to open any door it would cause a small landslide of My Little Ponies.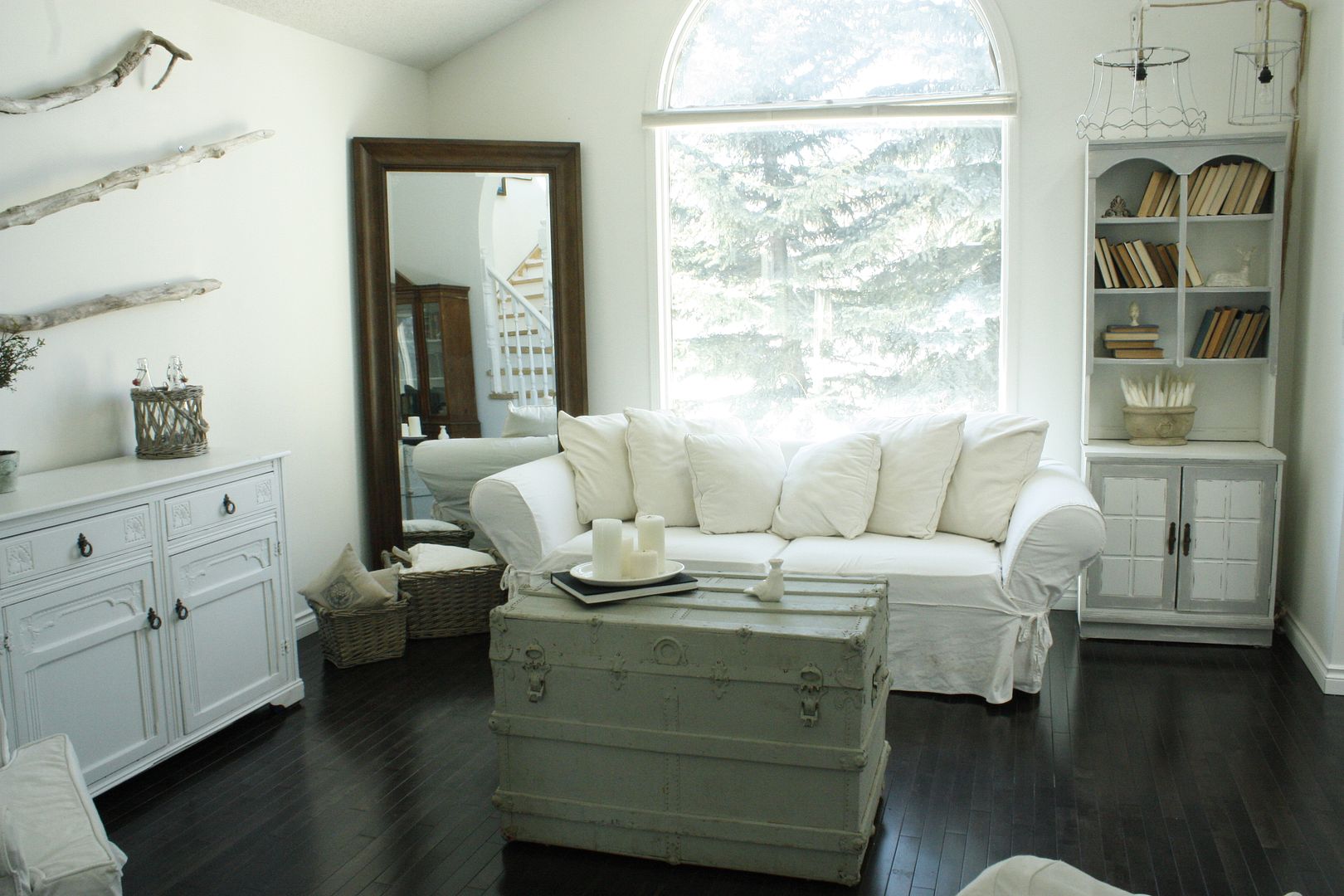 I have continued to struggle with the large open layout of these rooms, and have found that large scale items are the best, but I still debate on painting the walls (it looks particularly bland thanks to the cloudy day I shot on).
Our former TV stand hangs out under the logs for now.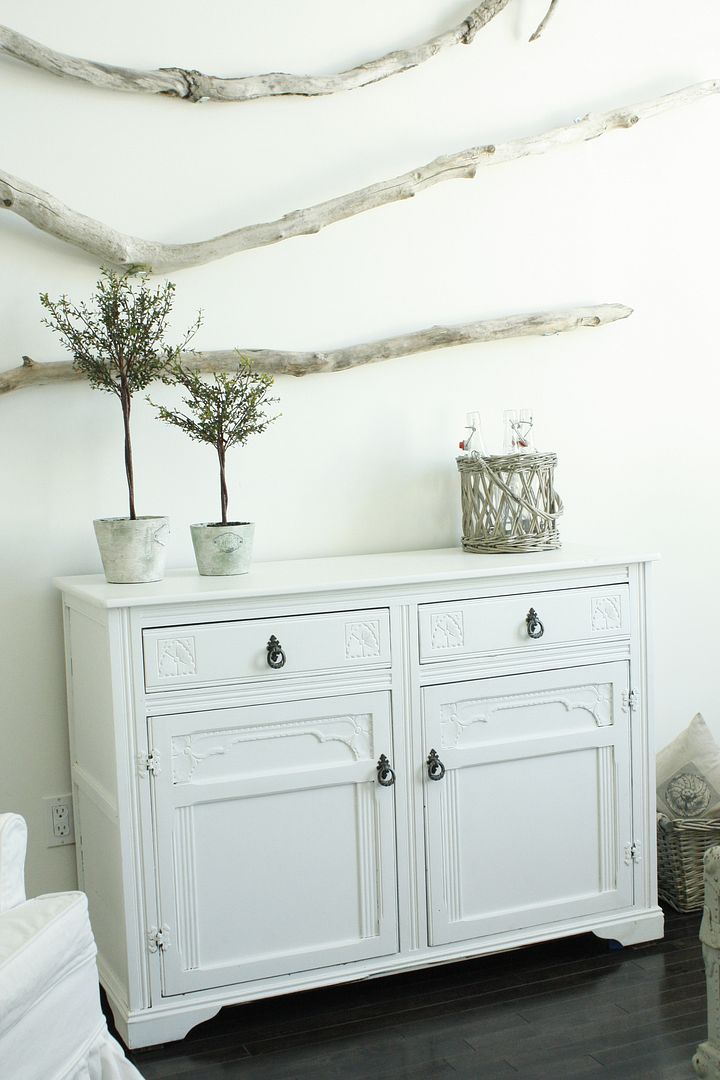 I took
our last dining room
rug upstairs to the office, so I was short a dining room rug until this one came home with me a few weeks ago. It was laying all rolled up on the floor at HomeSense without a tag, I knew I wanted it and a lovely sales associate marked it at $99. SOLD!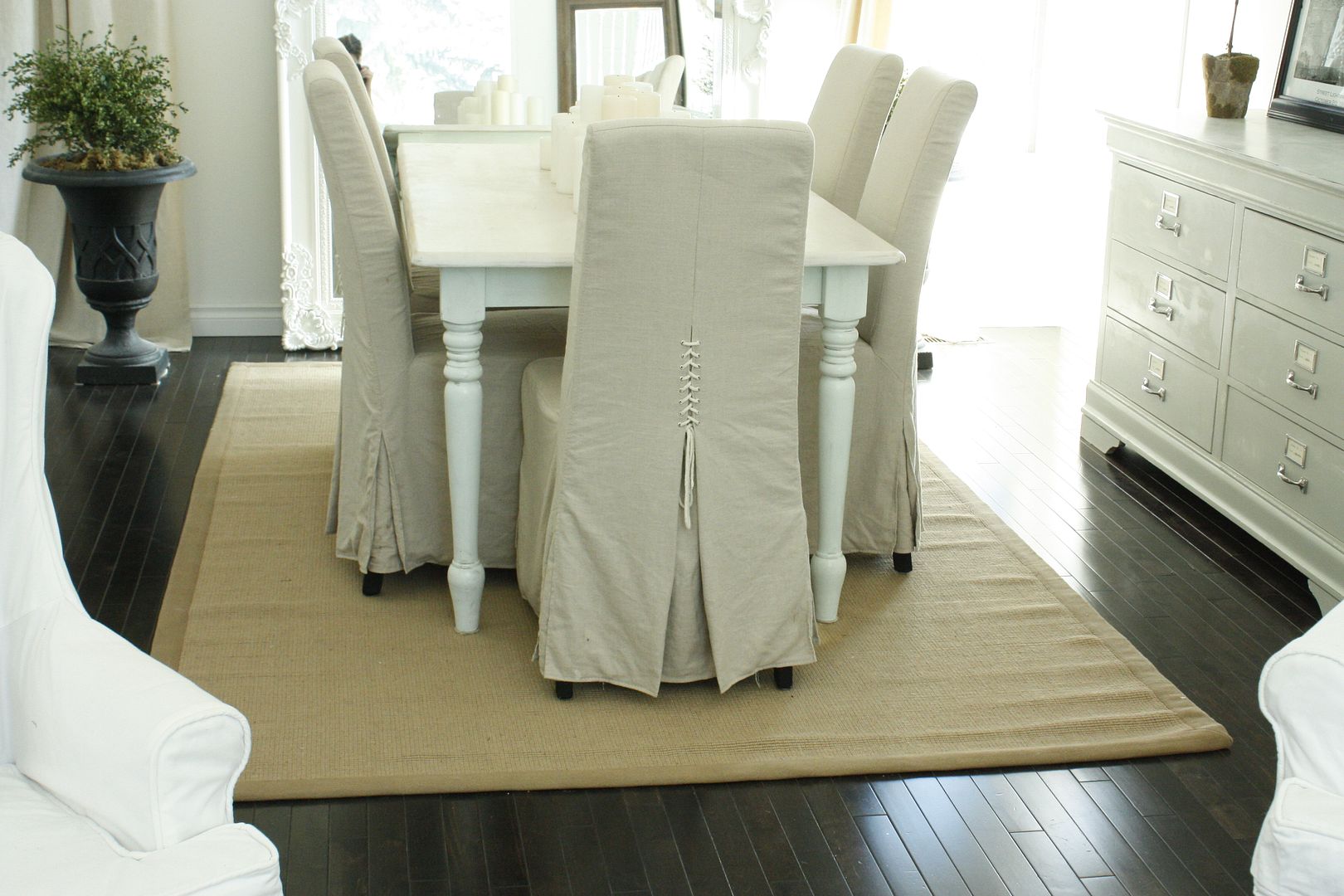 We haven't hung the mirror yet, as logic tells me it is probably best to delay hanging a 3 hundred pound mirror until after a lot of banging and smashing 6 feet away is finished.
Now if only I could figure out how to host an online dinner party I would happily have you all over!