Happy Friday!! I left the orbit of the blog0sphere for a few days there to enjoy our first real taste of Spring! Who would've thought I could enjoy washing my car outside again so much? It was the highlight of my week to be honest... to know warmer days aren't just on the horizon anymore but a reality.
I am itching to get working on the yard. Those of you with little-little ones know what I'm talking about, weeding and working in the yard turns into a chore of constantly yelling at them to not touch this and don't play with that and don't wander off and don't even consider go near that pond missy!!! This year I think Wren will actually be a big help and at the very least able to amuse herself for a good half hour by my side.
But until I can get out there I have found a lot of enjoyment from my second fake plant in as many weeks. I actually love this little trough of grass so much that I bought 3 of them and have added some green touches to our family room mantle with the other 2. Fake plants?! what has come over me?
faux wheat grass from Pier 1.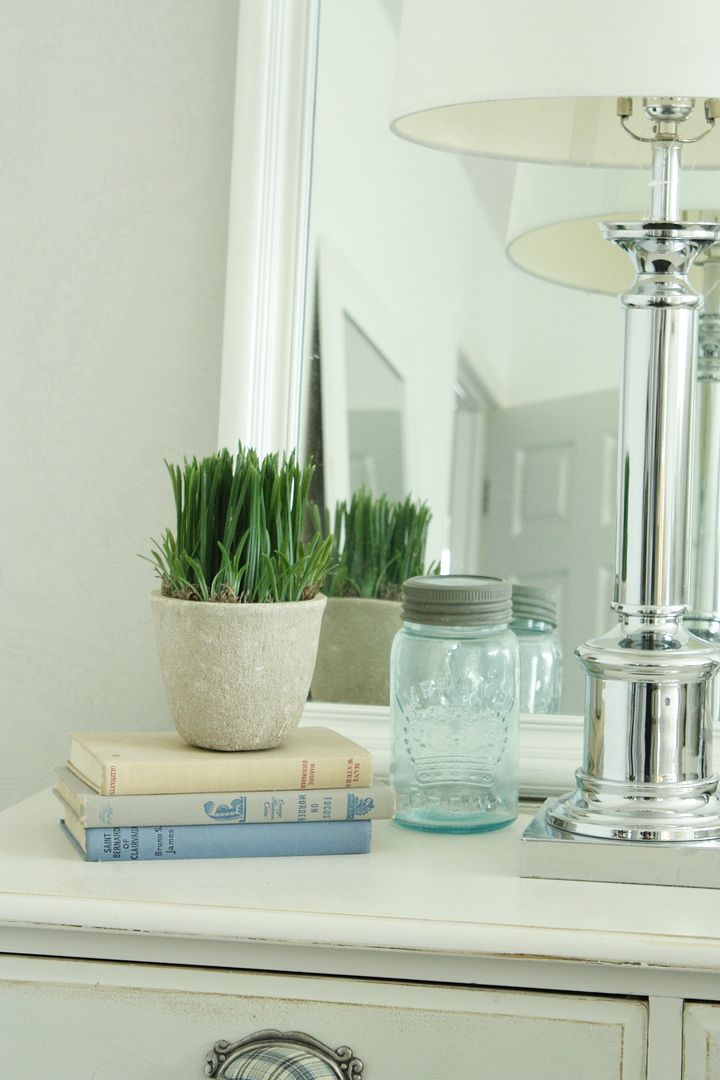 I think it adds the perfect hint of spring to Sean's side of the bed. And I promise to try and get the bedroom link updated SOON!
I have also found a few moments to tackle my red vinyl office chair!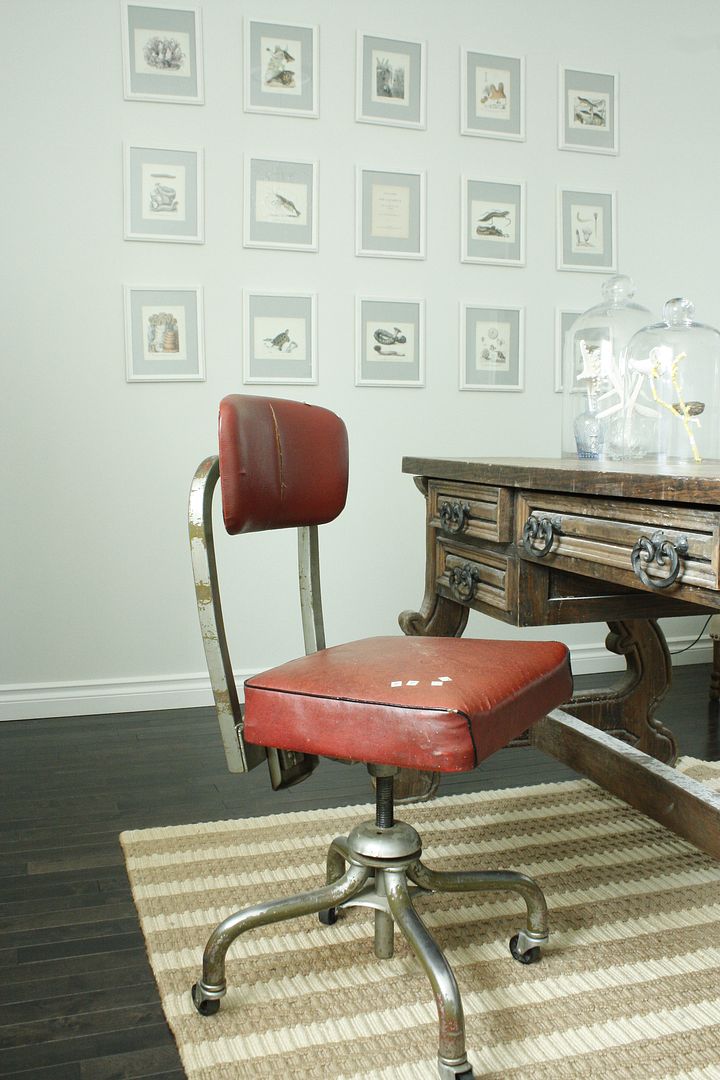 I found this grainsack-like fabric from Sunbrella on clearance for $7/meter. It is an outdoor fabric and will wipe down really easily which is good to know for a seat that will be seeing lots of glue and glitter.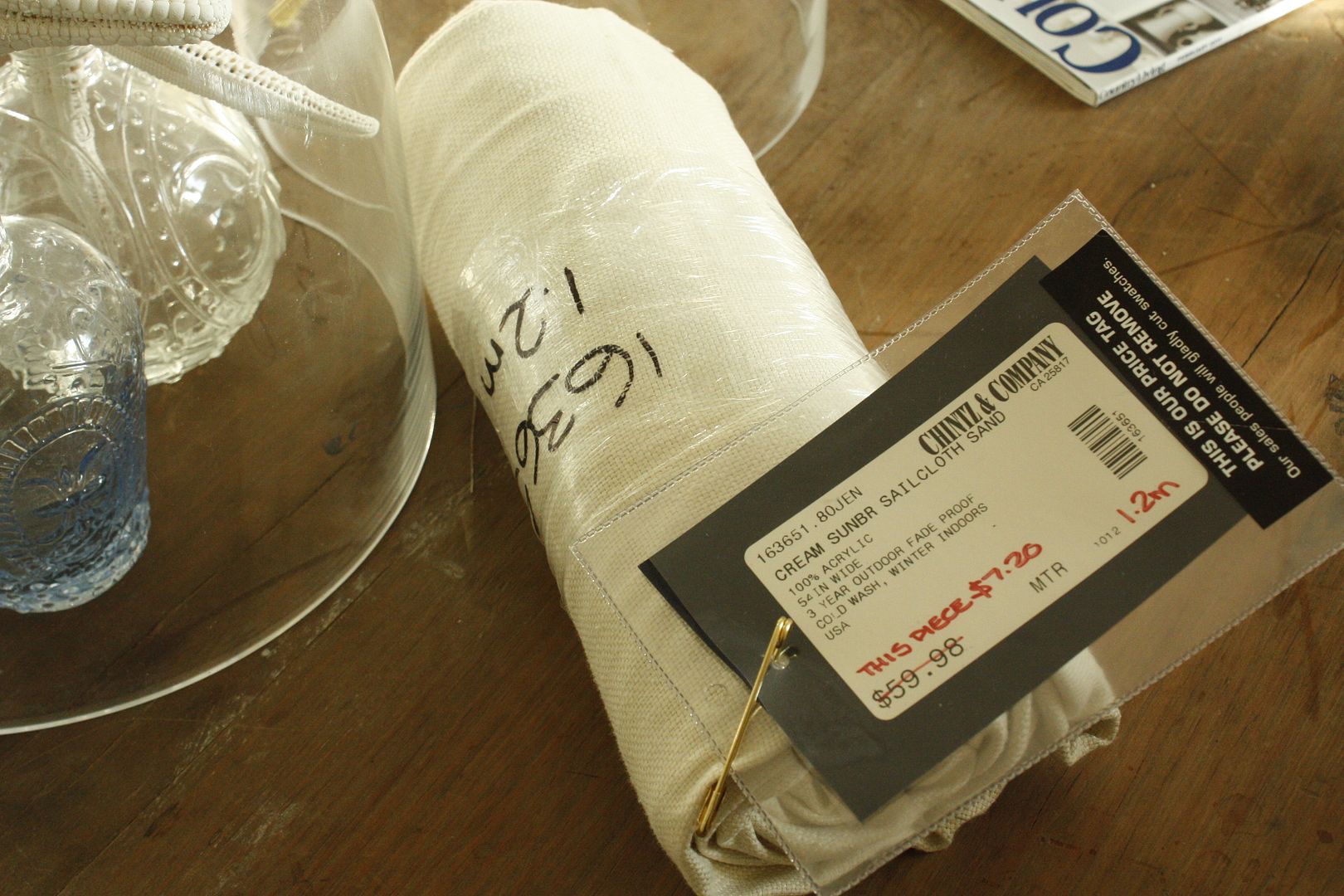 I was anticipating a nuclear halocaust-like scenario in dealing with that nasty old foam and filler, but I was pleasantly surprised to have minimal trouble. The real challenge was in using fabric/upholstery glue instead of staples or tacks.
I will admit that I always have a tendancy to over-tighten the fabric on seats which causes slight creases. Does anyone have any tricks on avoiding it in the future? I am not too stressed about it on this chair for two reasons: after a little use it should ease up, and I am also planning on doing a simple seat slipcover for easy cleaning after an afternoon of crafting.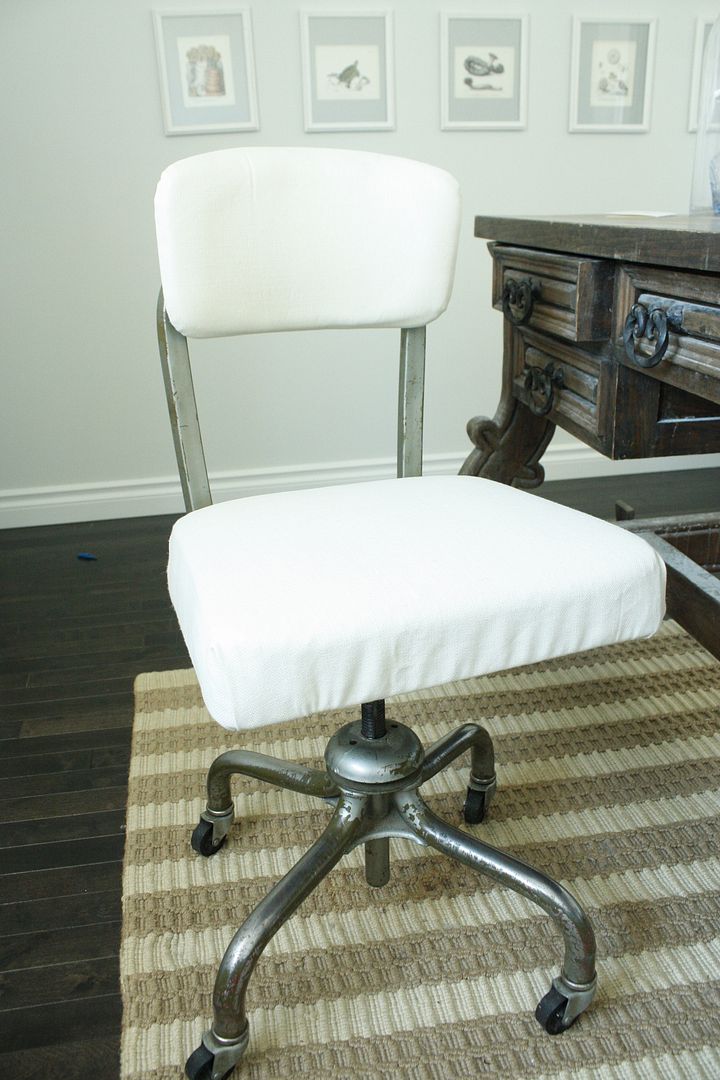 I know a lot of you wanted step by step instructions on upholstering, but this wouldn't have been a very helpful tutorial because it really only involved unbolting the pieces, slathering them with glue, clamping down the fabric and reattaching them to the metal frame. It's what I would guess is an uncommon scenario in the world of upholstery, but easy and fast for a novice like myself!
LOVE all the dented, discolored metal against the fresh cream fabric.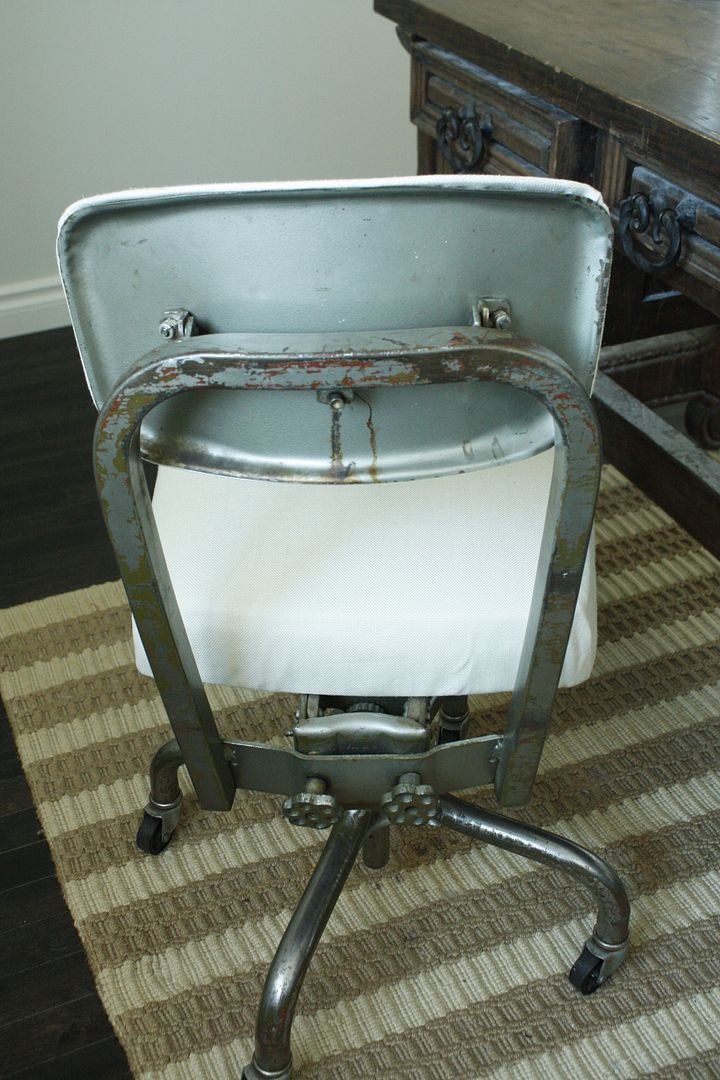 And for those of us who continue our labeling obsession, here is a quick and cheap upgrade to storebought items. Remember my hardware organizer?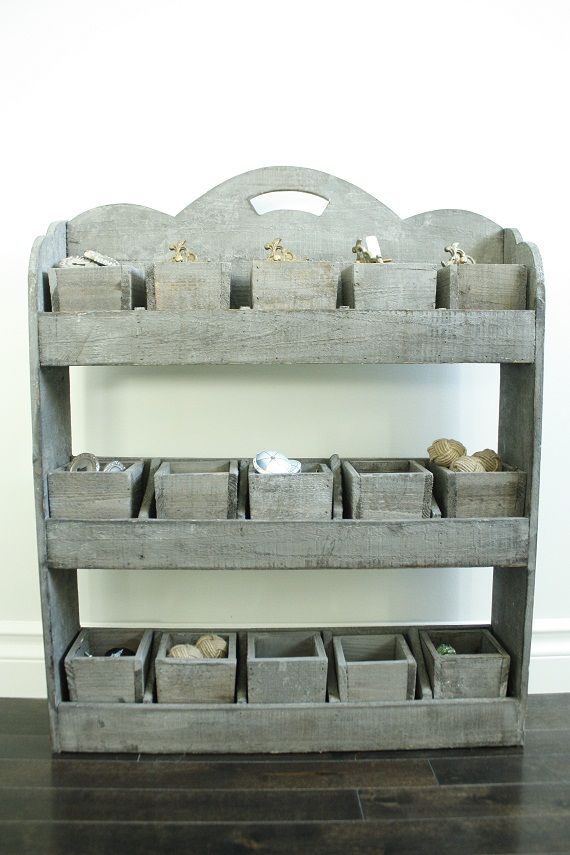 Although I loved it before, I thought I could add some extra character and make Sean's life easier when I am yelling into the house from the garage for "the ceramic quatrafoil black knob"
Now I just have to hang this thing!
What has your week held? I'm itching for some good ideas now that the warm weather's arrived!