Last Saturday was an auction unlike any other! As usual, my sister and I waltzed in about 2 hours late because we had no real need for anything, just wanting to see what odds and ends were coming up. I bought a $2 box of old jewellery, my sister snagged a box of old books for $1 and a dandylion weeder. Nothing exciting and absolutely nothing we needed.
About 1 o'clock, amidst some fly fishing gear, they bring out a cage with 2 bunnies in it. Awwww of course we thought they were adorable (yet we wondered when this turned into a livestock auction). But nobody else must have felt the same because there was no bidders! Finally the lot of 2 bunnies, a homemade cage, a pile of food and a bale of hay was down to $5 and still no interest. So my sister, Torri, throws her paddle up!
I looked at her like "what are you doing? Are you really buying these????". Her bid spurred on 1 other for $7.50 and we breathed a little sigh of relief that we would not be held responsible for these things. And when the auctioneer went to $10 there was absolutely no interest.... until just before the gavel fell and my sister threw up her paddle again!
It happened so fast that we kind of felt stunned. Here we came to look for old plates and random odds and ends, and we left with 2 live animals!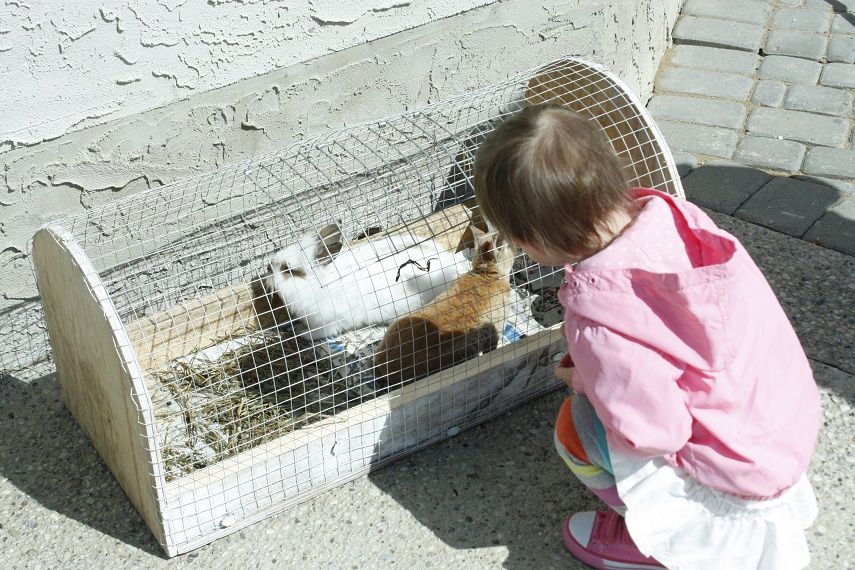 The reaction back at home was somewhat mixed until everyone saw Wren play with them.
It was love at first sight for her and she cuddled those little babies all weekend.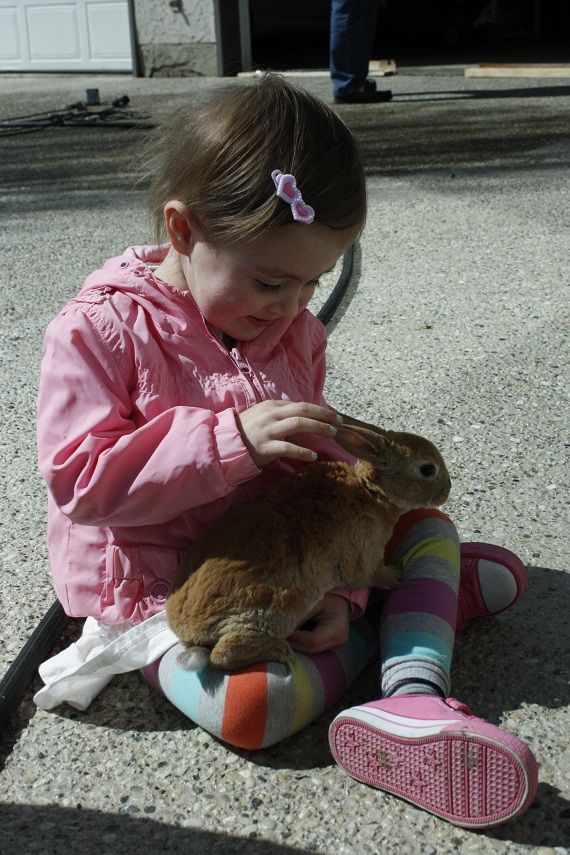 And on a side note, we had a small victory at our house over hair clips recently! Wren will not wear one for the life of me but somehow allowed me to put one in for Sunday. She is a girly girl in so many ways (note the painted nails) but refuses to let me do her hair. Hopefully this means she is coming around.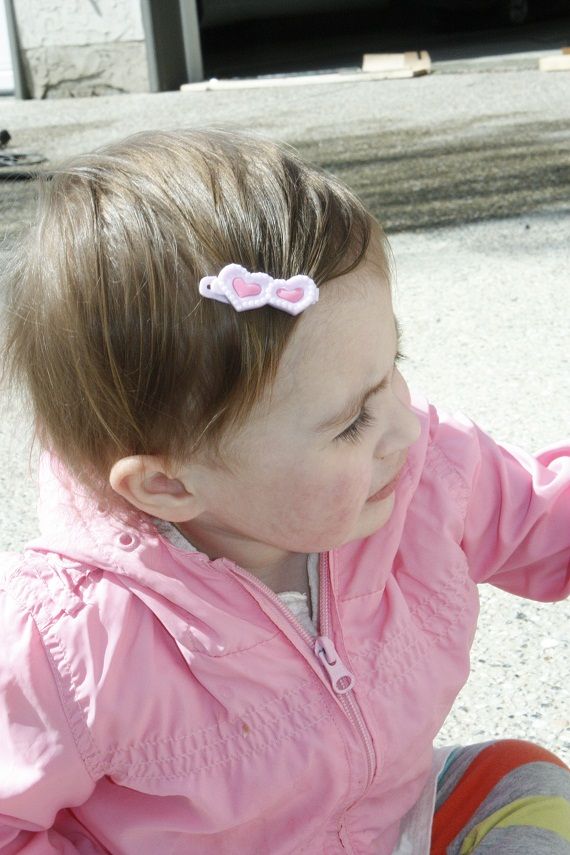 Wren and I share a favorite rabbit, this little brown rex named Buttercup.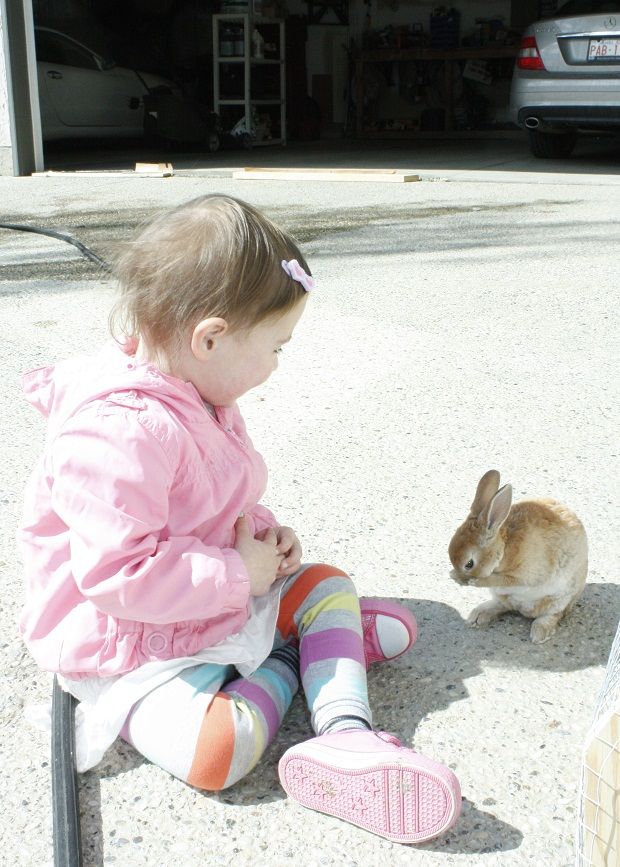 While my sister loves the fuzzy little lionhead with his crazy hair.
I haven't been over to check it out, but Torri and Braden built an enclosed bunny hatch and run in their back yard for the summer. It seems that being bunny parents suits them well.