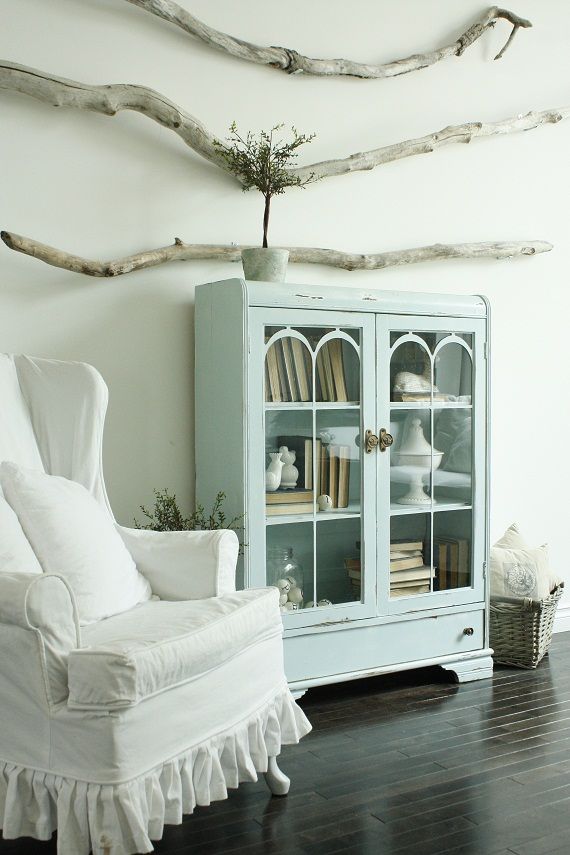 This may give you an idea of how hectic and disorganized the WhiteBerry portion of my life has been. Sean sanded and primed this baby for me back in early January. I painted it last week.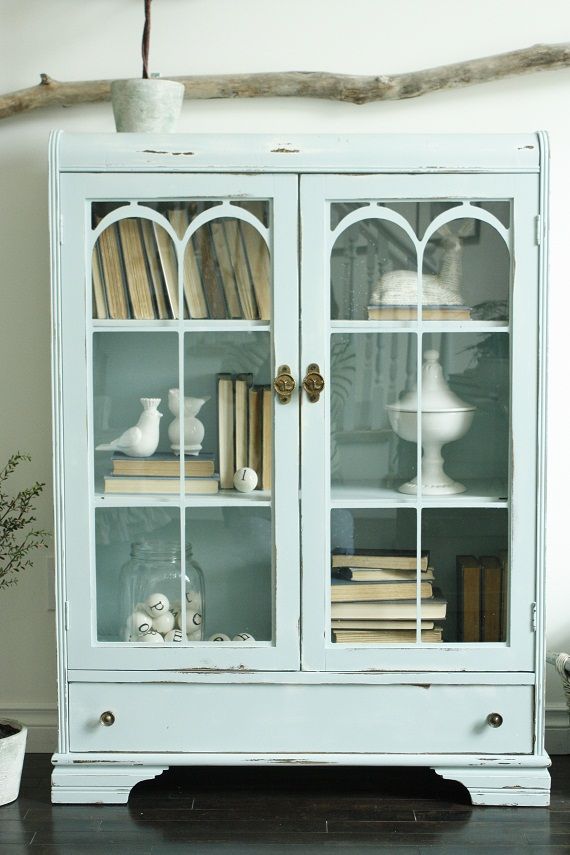 When I finally got around to it, I thought I would match it to Wren's bed color and find a spot in her room for it to house her massive book collection. It is low and would be easy for her to access the books so it seemed like a good plan.
But sadly her room, large as it is, cannot house another item of this size without completely re-configuring her room. And still being so little I prefer her bed to be up tight against a wall so it just wasn't meant to be.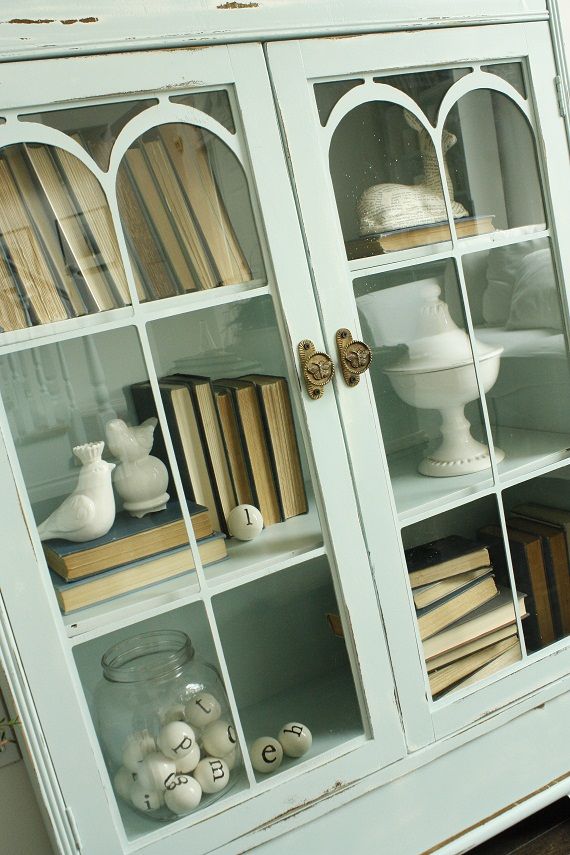 I did a two layer effect to match the bed, with hints of white coming through the worn areas.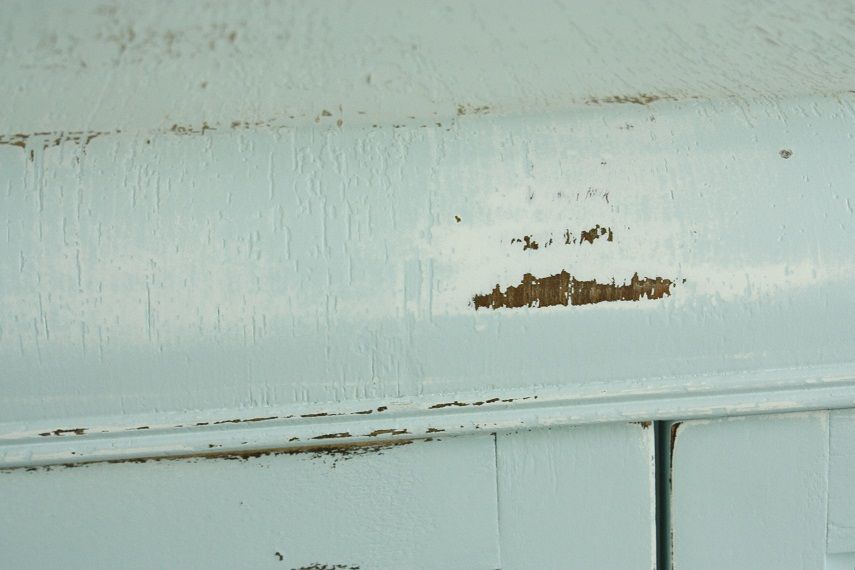 And had set aside a cute set of butterfly Anthro cabinet pulls just for her (on clearance for $2.95 so take a look if you need some cute pulls!)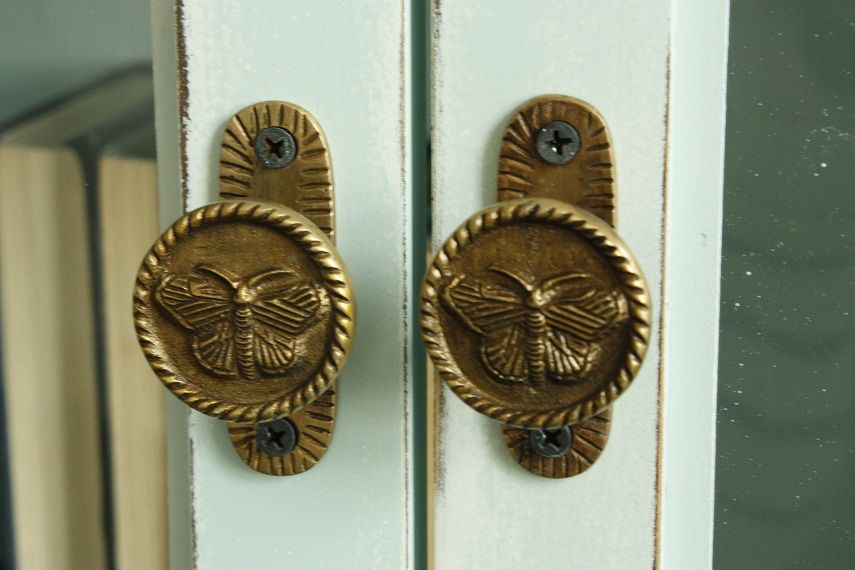 And just like a butterfly I had to let this cabinet fly. It didn't come back so I guess it really wasn't meant to be~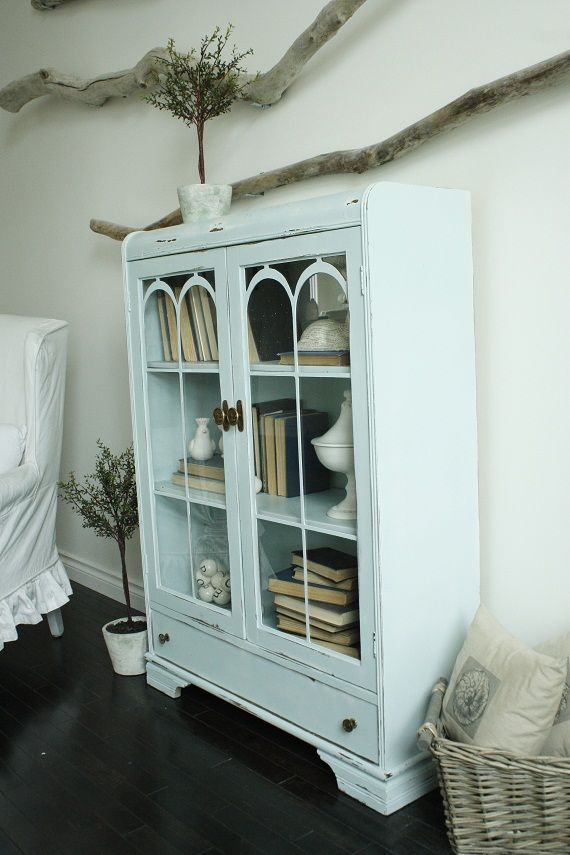 So I'm back to square one with the book situation...for now anyways.