I don't have an eat-in counter area otherwise I would be holding on to these stools for dear life.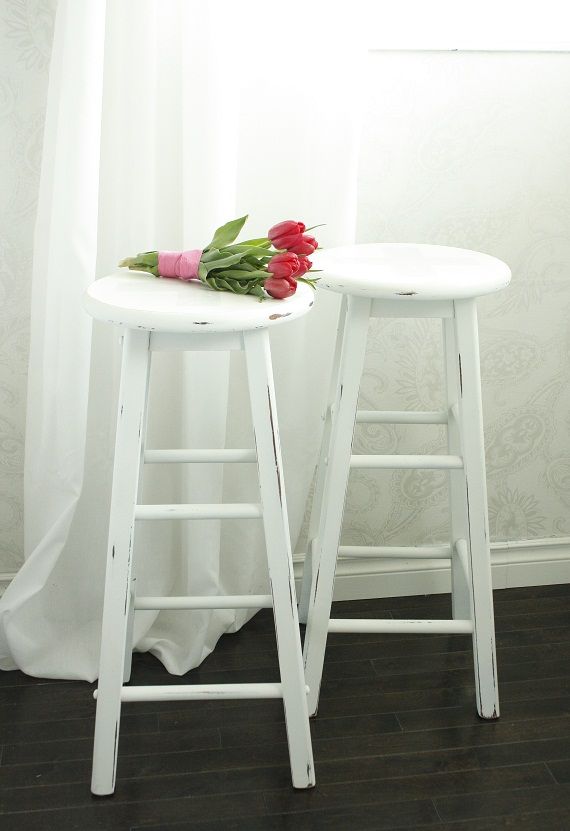 They were basic wood stools without much to write home about.
But I have recently developed a fascination with old medical books and antiques and was longing for an outlet.
It all started with a handful of old doctors' bags at the WildRose antique fair. They totally fascinated me but I had no use for them (and they were PRI-CEY!). And the usual red cross is a little bright for our color scheme so I tried doing a faded grey cross on the seat of these.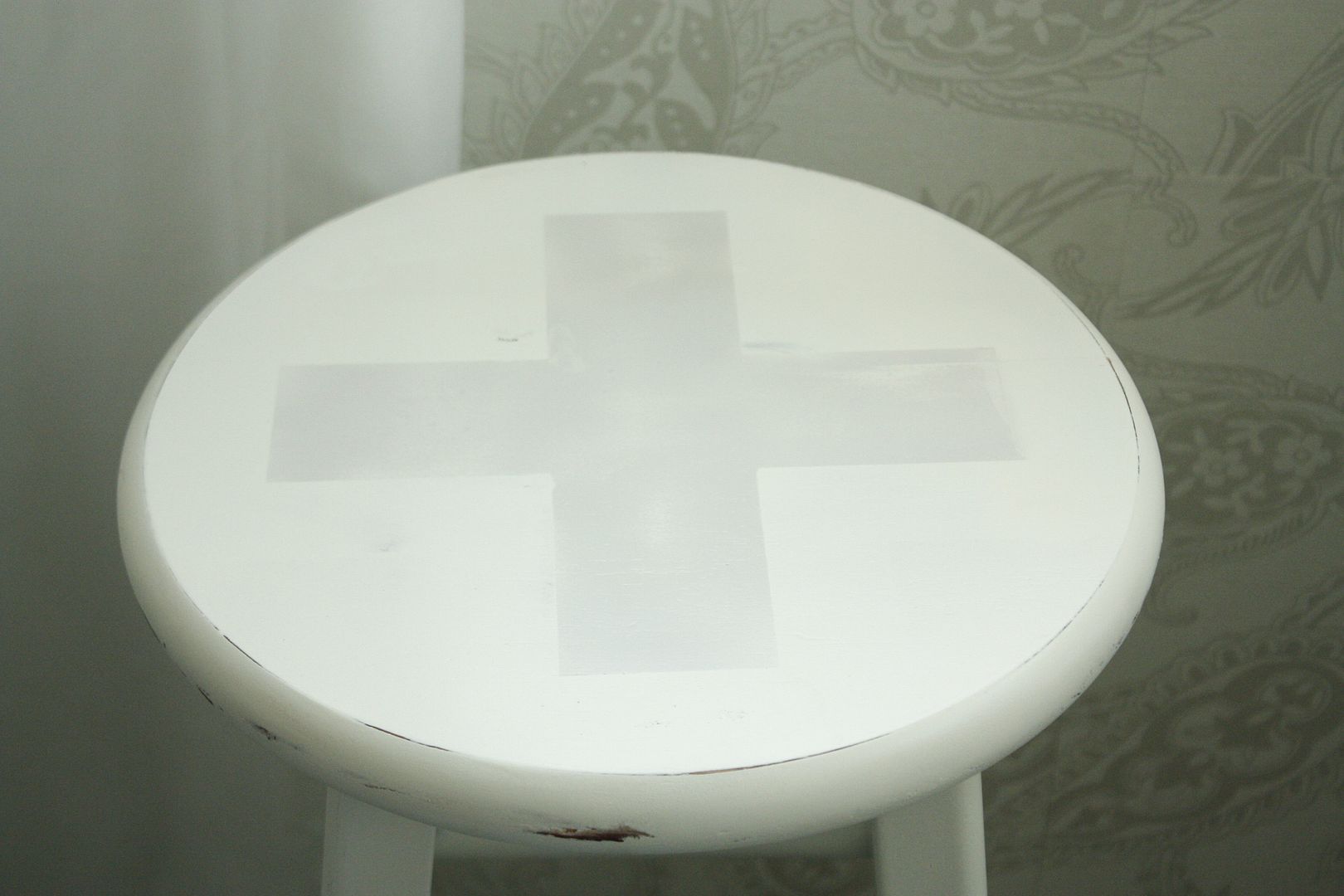 I'll pretend some adorable nurses, complete in uniform (including hat) used them at the bedside of patients in an old hospital ward. My mind is already planning where the next crosses will turn up...