Well, it took a little crying, a lot of blood, sweat and tears, but after our window installers cancelled AGAIN today I got through to the head honcho over there and he sent over 3 poor souls who agreed to work late, miss the football game and get it done tonight. I swear getting this thing installed has been more painful than child birth. They are only 30 or 40% done but it already looks bright and airy down there. I guess it should considering we have a hole in our wall the size of a small car.
Besides displaying my powers of persuasion all afternoon on the phone (which may or may not have been closer to threats of violence) Wren and I also wrapped up our hunt for the perfect counter tops! We have gotten quotes from a handful of fabricators on everything from quartz to Cimstone to Silstone to marble to granite. We thought long and hard about how dedicated we are to getting the 'look' we're after and what we are willing to do to care for these counters and in the end our hearts told us to go with our original instinct and go with marble. Surprisingly many local fabricators told us they would not be willing to install marble in a kitchen. But once we settled on a fabricator to work with we had to decide the type/color of marble and finish and this is where the real debate began.
I found both carrera and gioia slabs that I really liked the coloring of but in the end we went with a carrera and at the last minute decided on doing a honed finish. For those of you who are like me circa 2 months ago and have no idea what that means, it is just the finish of the stone. Honed stones are not glossy in appearance.
Here are a couple of kitchens with glossy carrera and you can see why I like the sleek, chic look of it.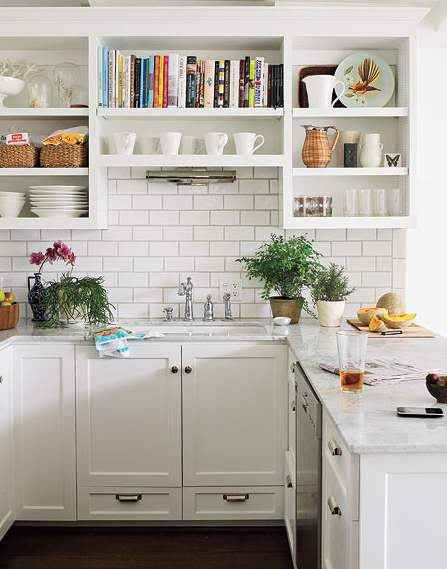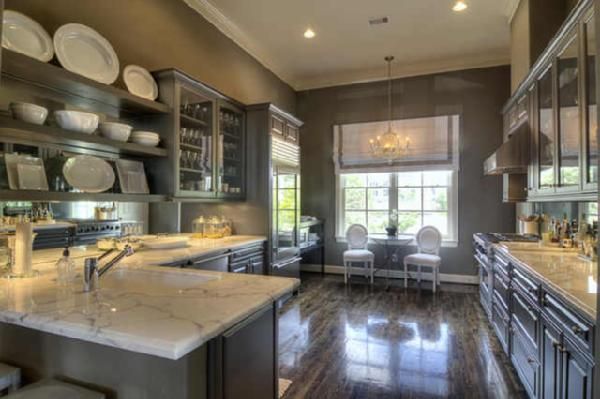 But in the end I feel that the traditional look of honed stone will add a nice contrast in texture to the stainless steel appliances and shiny chrome faucet and door hardware. Plus it seems to have softer lines/veins and the colors feel more muted. As for the edge profile, we went with the traditional look of the square edge like both the kitchens below with honed counters in a 3cm thick slab for added chunkiness.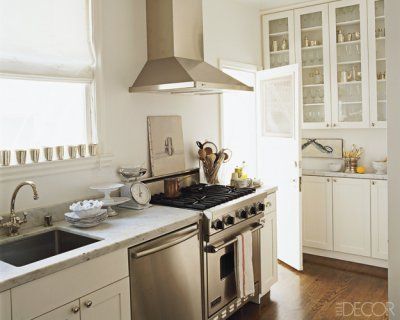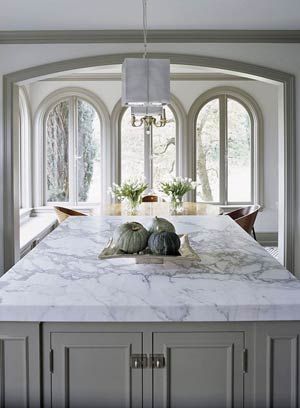 Thankfully our awesome project coordinator at the fabricators office assured me that since we are going into this with our eyes wide open she doubts we will have any complaints or issues with marble. It sounds like if we keep up on sealing it and don't just let messes sit around they should look as good as new for years to come!
And I promise that once it all comes together I will share all our source info and pricing for anyone interested~