When you have an ugly kitchen you really dread cooking, baking, and washing. It is a constant reminder of how much you long to rip out the dated counters and cabinets so you don't enjoy spending time in there.
Now that I can honestly say I am in love with my kitchen it is amazing how much more interest I have in baking and cooking. I can't say that I am any good at it, but practice makes perfect!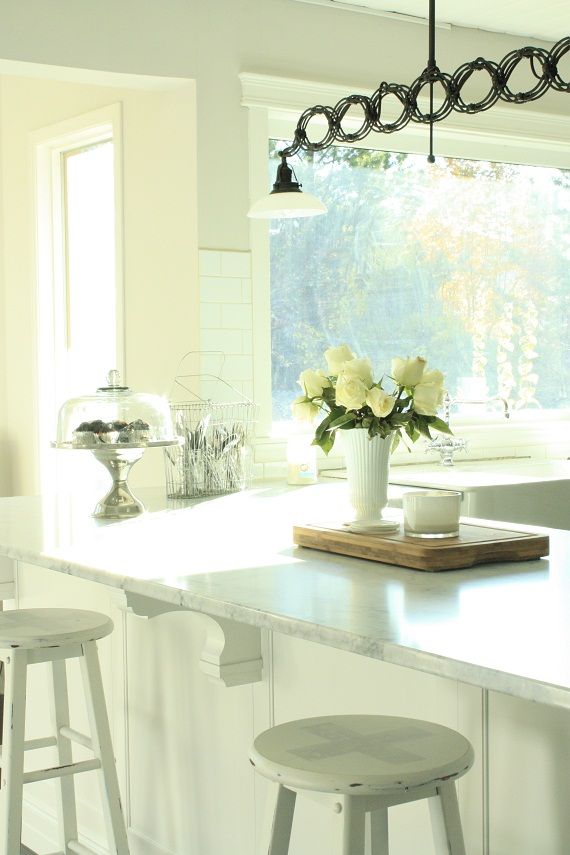 I still love cookbooks, but as a new
Ipad
user I am enthralled with how fast and easy it is to track down a good cookie recipe. Never thought I'd be scrolling down my computer screen with flour covered fingers!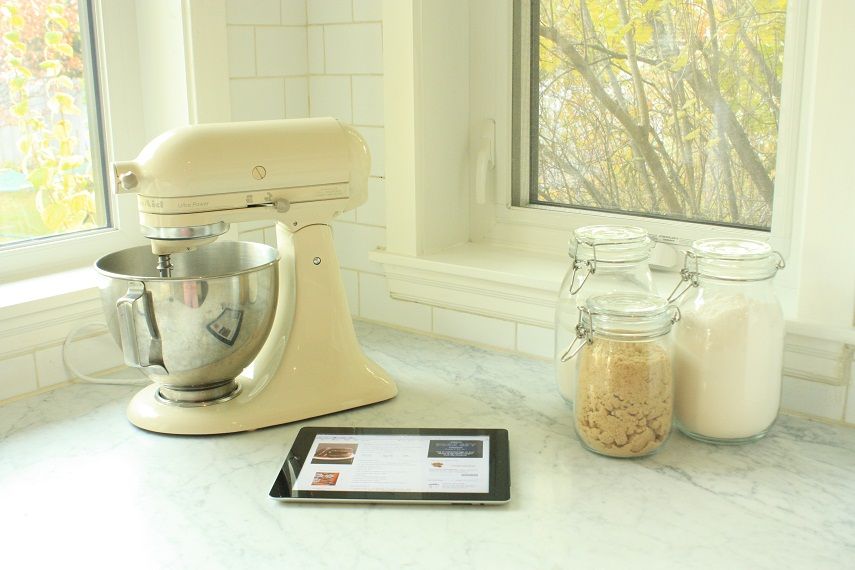 Last Friday we had all our toe kicks and cabinet baseboards installed and it really makes a HUGE impact.
You could just use big box store bought baseboards on any cabinets for a cost-friendly approach (Cabinet quality baseboards from Martha Stewart run about $150/8 ft) . But
HomeDepot
actually ordered us baseboards at no cost for the exterior of the
peninsula
and the whole stretch of cabinets with the fridge as a sort of apology for all the hassles. No pain no gain, right?
We didn't want baseboards in the inner cabinets because when you are working at a counter you actually have to lean over farther when you don't have indented toe kicks so we went with comfort over looks on this side.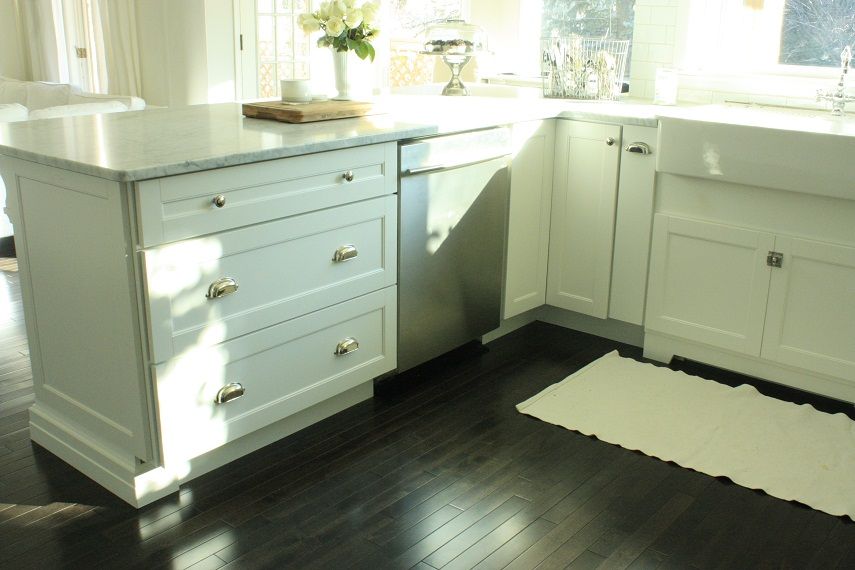 If you are near a
SuperStore
definitely check out the kitchen candles they just got in (in the seasonal home decor). They are only $5!!! And the scents are beautiful and kitchen friendly. I am never a fan of walking into
someones
home and smelling all their cooking, so I am a bit paranoid about keeping mine odor free and this one is doing a bang up job.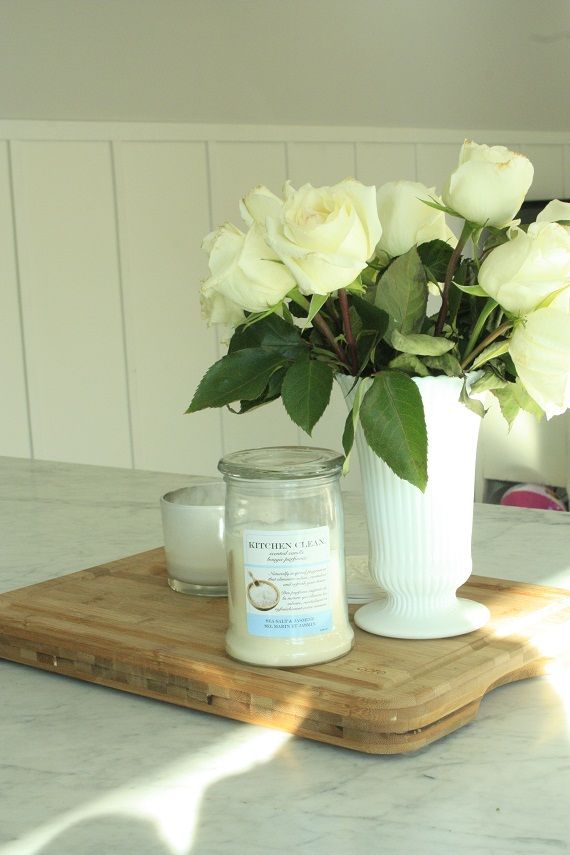 I am a huge fan of Jasmine and this sea-salt version is both aromatic and refreshing. I will definitely be stocking up (on this and other scents) before they sell out or discontinue them!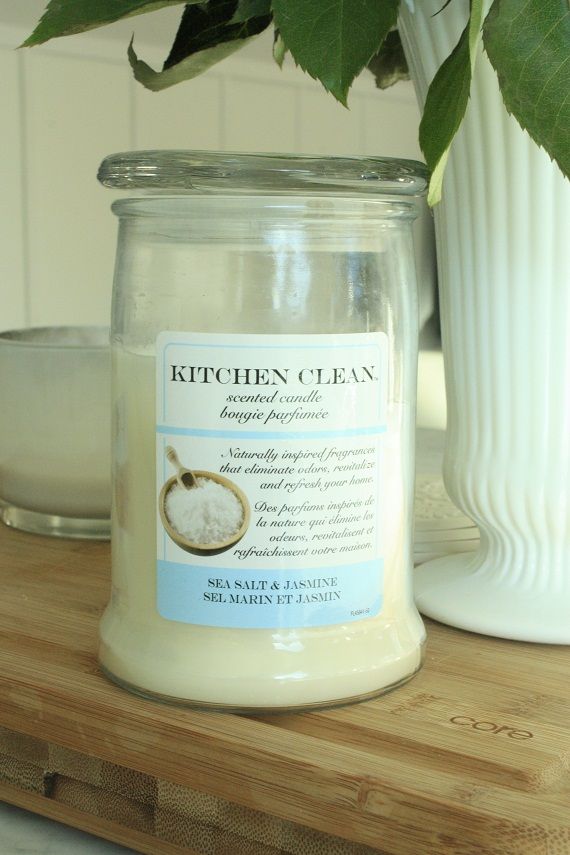 A simple wire basket ($9,
homeSense
) houses old jars holding cutlery. I hate going to people's houses and not knowing where things are so this makes it fast and easy for guests to locate
necessities
.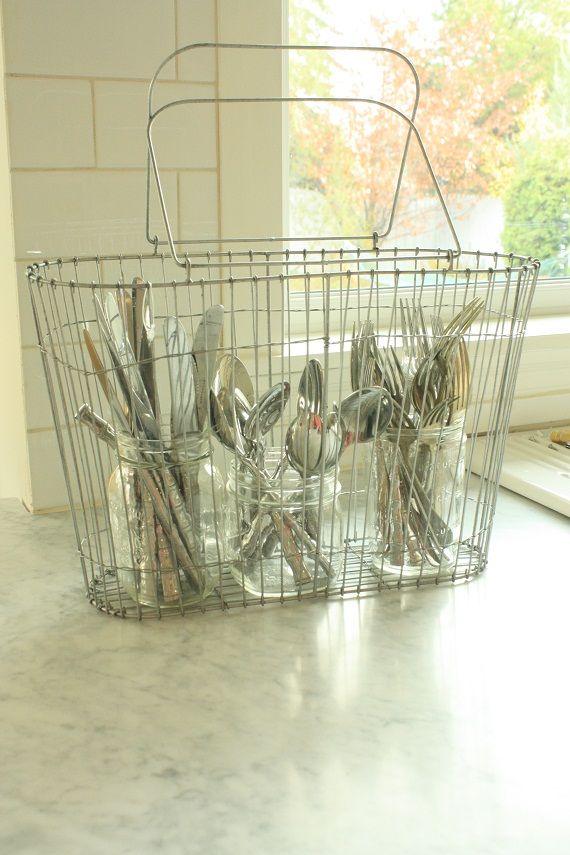 $2.99 and $3.99
Ikea
jars are perfect for storing baking necessities, and they don't take up a
ridiculous
amount of counter space either.
And because I have had a lot of requests about the stove, I will be doing a source list and pricing on everything in the very near future. But I hate to keep anyone waiting so for anyone interested the stove is a 36 inch
Thermador
Professional range. I don't have a model number off hand, but instead of 6 burners we have 4 burners and a griddle. The vent is not a match, but
Thermador
does not make a model I like so I chose an
Elica
hood.
It is still amazing to me to walk into this kitchen every morning, and I cannot wait to finish accessorizing and get it all up here on the blog!