Things are busier than ever with WhiteBerry these days. I know I don't blog much about it because well, the kitchen had taken over our life, but Whiteberry is a huge part of our day to day life. During the renos I decided to take reduced client bookings, but even 1 or 2 clients a week was out of my league in the time-commitment department with all the chaos around here. So as I continued to plug away at client pieces my own pile of treasures grew dusty and untouched. It was actually refreshing for me in a way because it feels like a fresh start now that I am back to painting my own items.
Unfortunately, I have sooooo many items to get to that I made the tough choice to hold off on any new custom client jobs until the new year. And now that I am on my own schedule the paint has been flying like mad! So without any further delay here is what the last 2 weeks have held for WhiteBerry.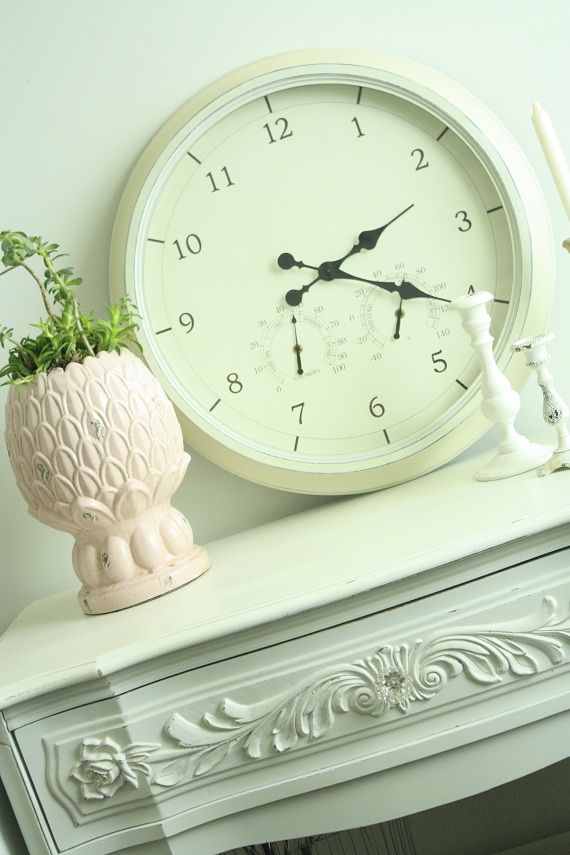 An ugly 80's tea trolley, giant brass casters already removed here, had TONS of potential. These are the items that I never second guess about bringing home; they are unique, fun and have details that translate beautifully with a little paint.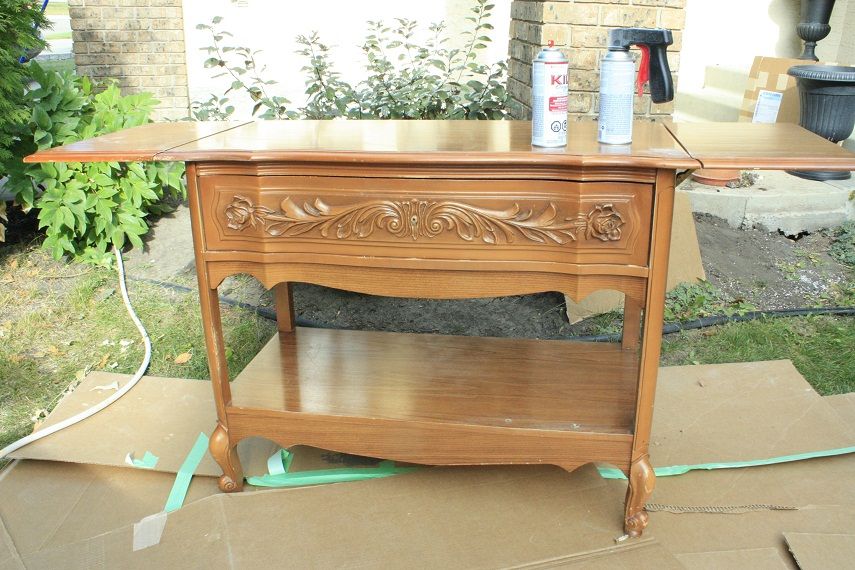 All cleaned up and inside it is became a temporary cutlery/dinnerware station.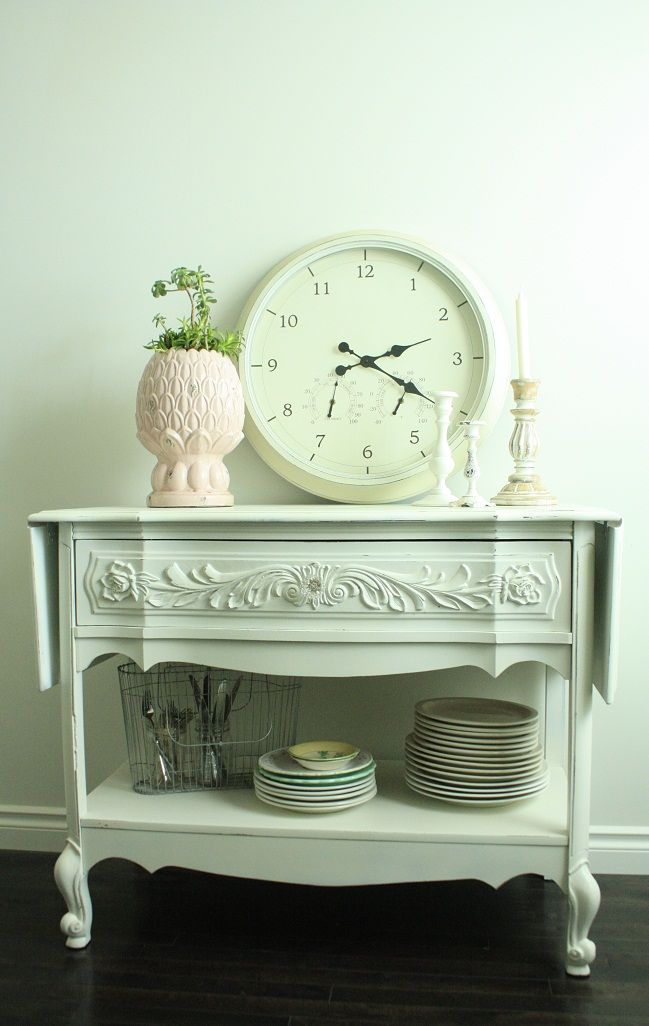 But it went to a new home the very next day so I didn't have much time with this beauty.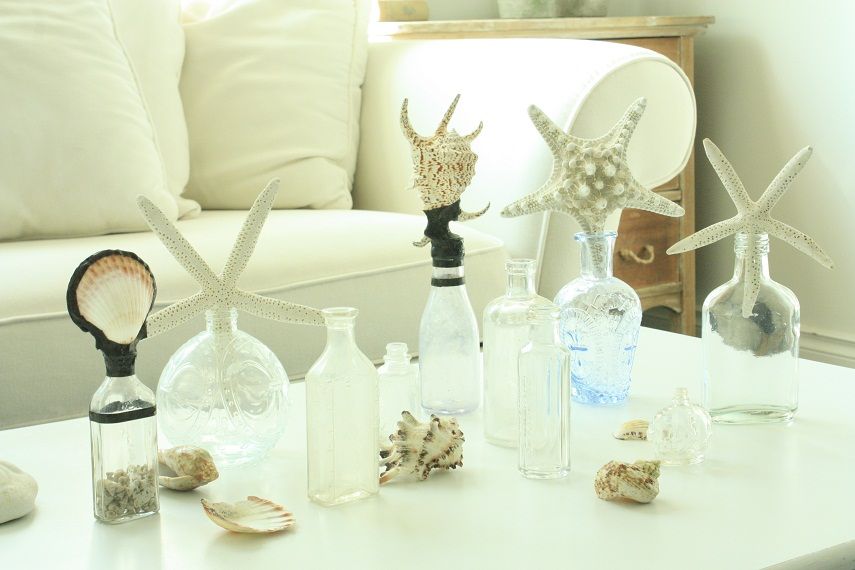 A simple but classic coffee table transformation. I paint so many of these cuties that I don't think I've taken a before shot for the last 10 LOL.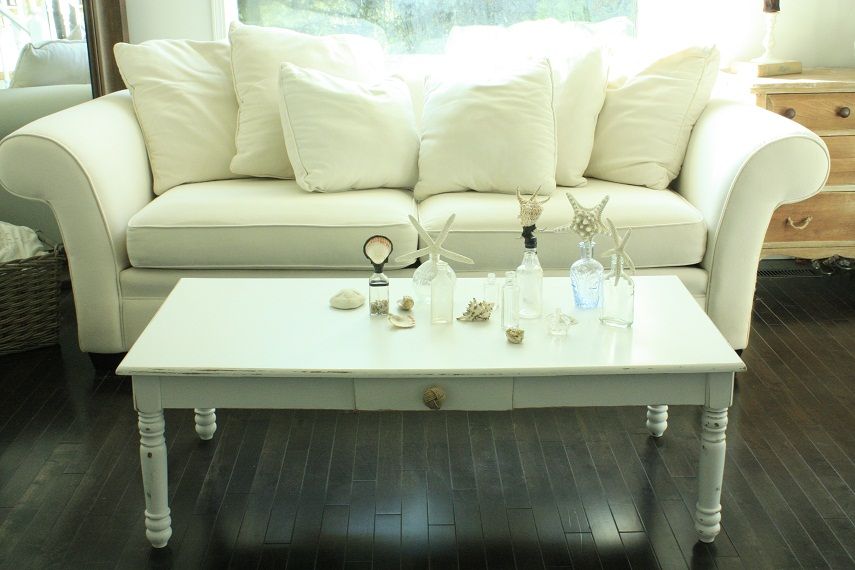 One of my all time favorite french side tables. The detailing was beautiful 360 degrees around and was another no brainer for carting home.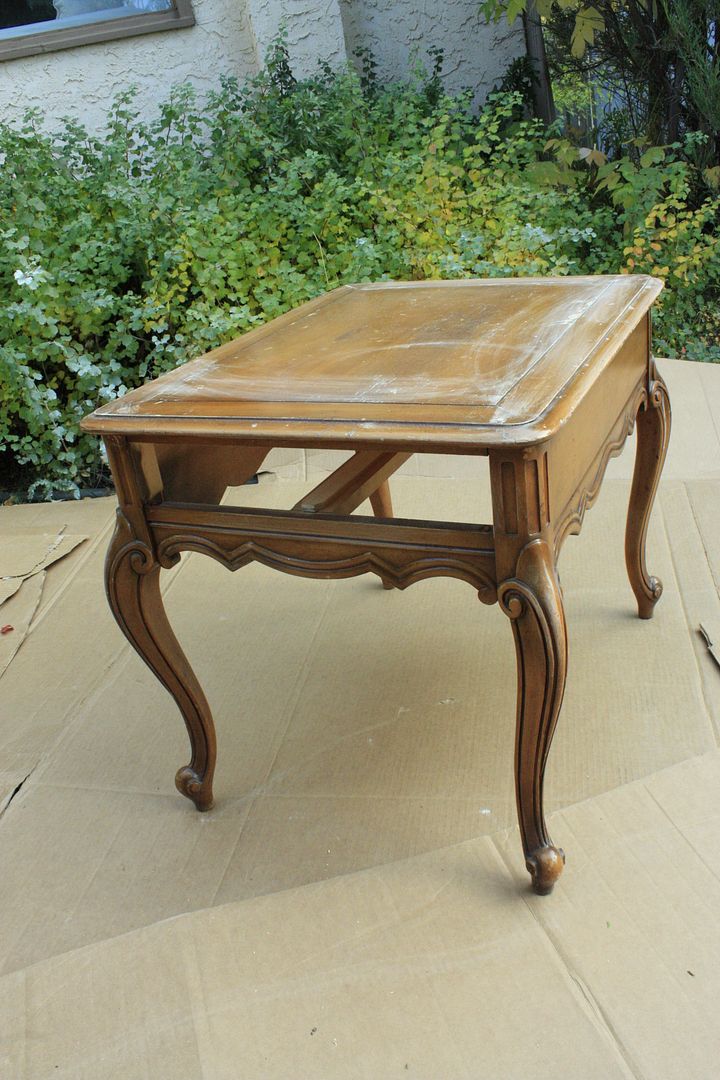 My obsession with mixing spooky/pretty decor is at an all time high and it will be sad to pull it all down this week!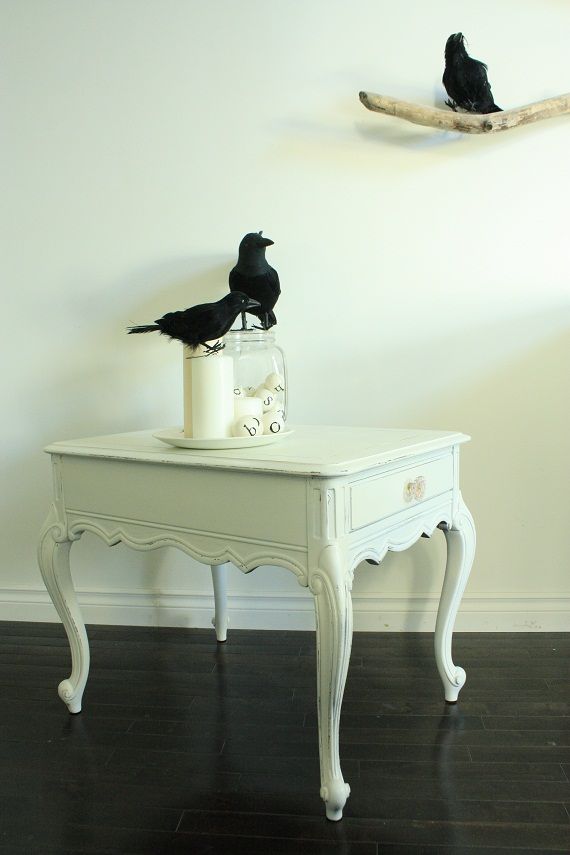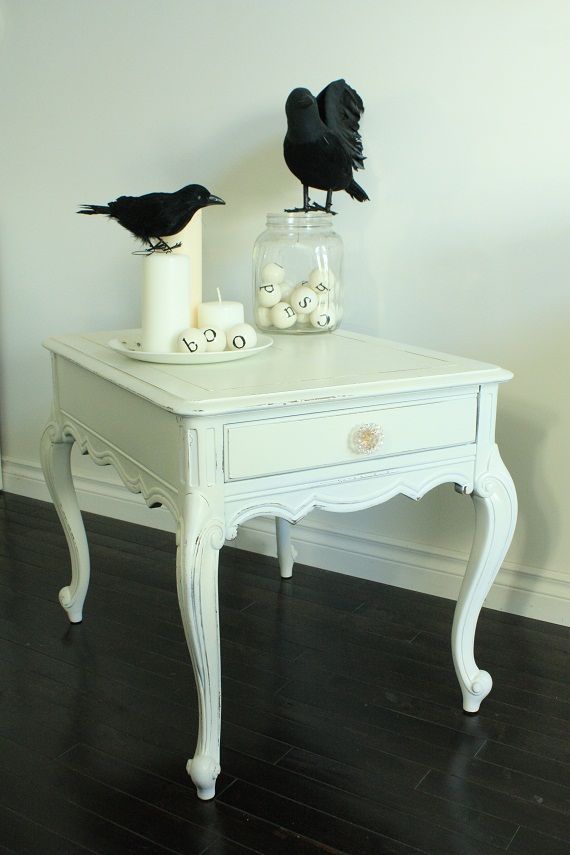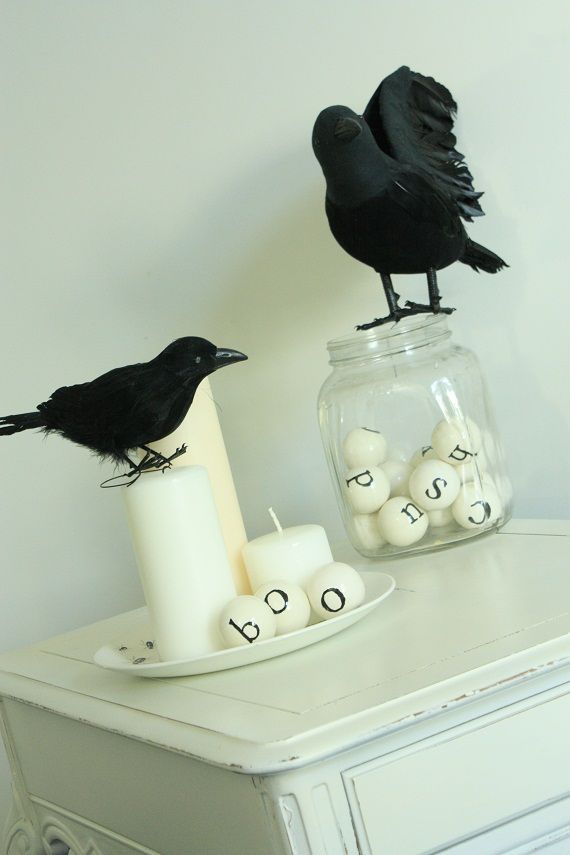 While almost everything at WhiteBerry is, umm, as expected: WHITE! it isn't all shabby. I love me a fresh coat of unscratched paint and some semi-gloss verathane.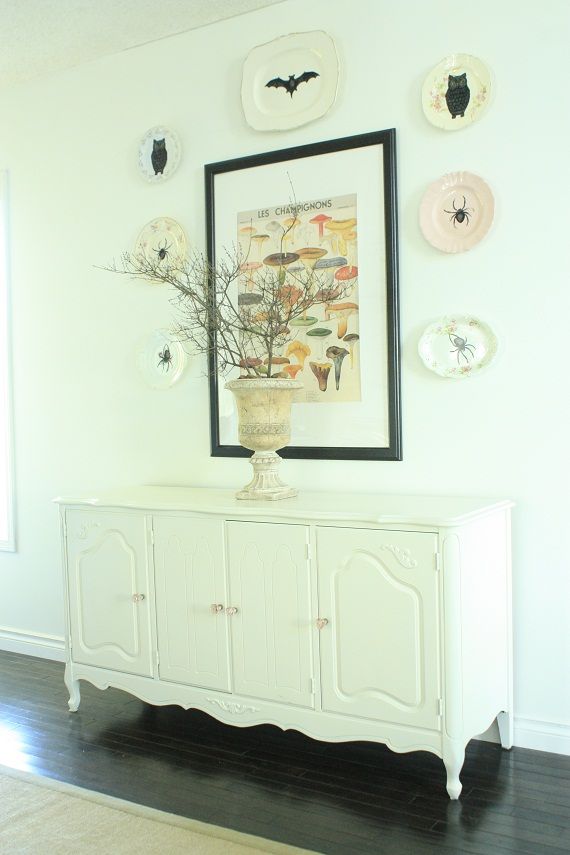 Cute pink crystal Anthro knobs play off my plates.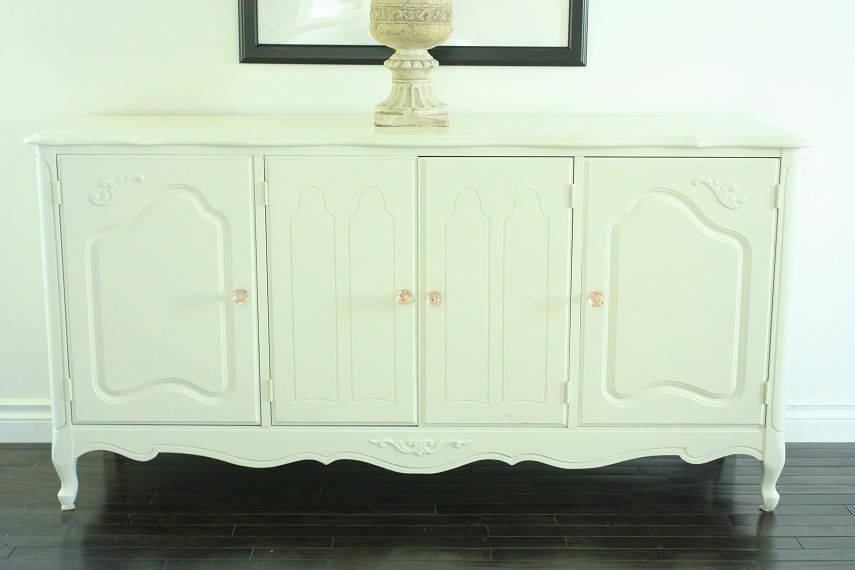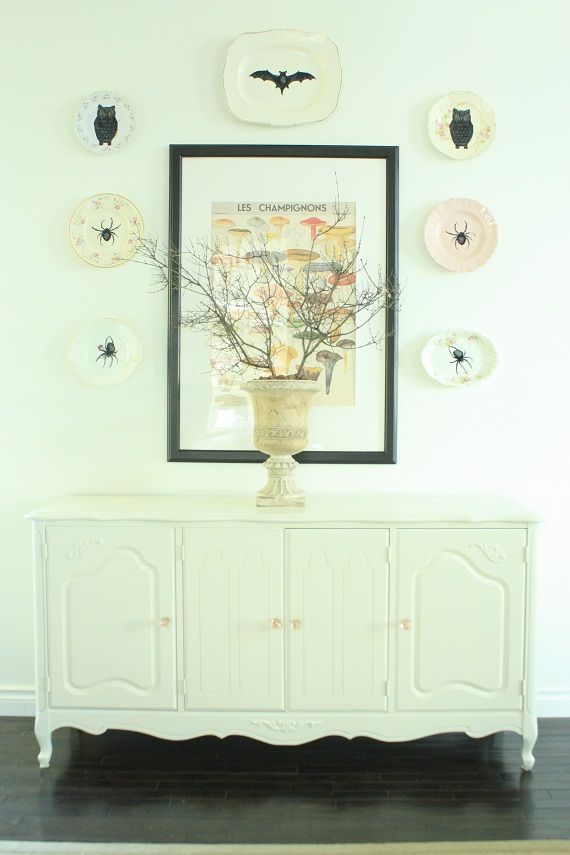 This old dresser is one I am truly sad I didn't shoot befores of because it was a former cabinet-turned dresser and was a true hodge podge of different woods. I like to think that the original state of a dresser tells me what it wants to eventually become, sometimes I hold onto them for a longggg time before I can finally hear what it is wanting to transform into. But this funky little dresser told me right away that it wanted to have some fun.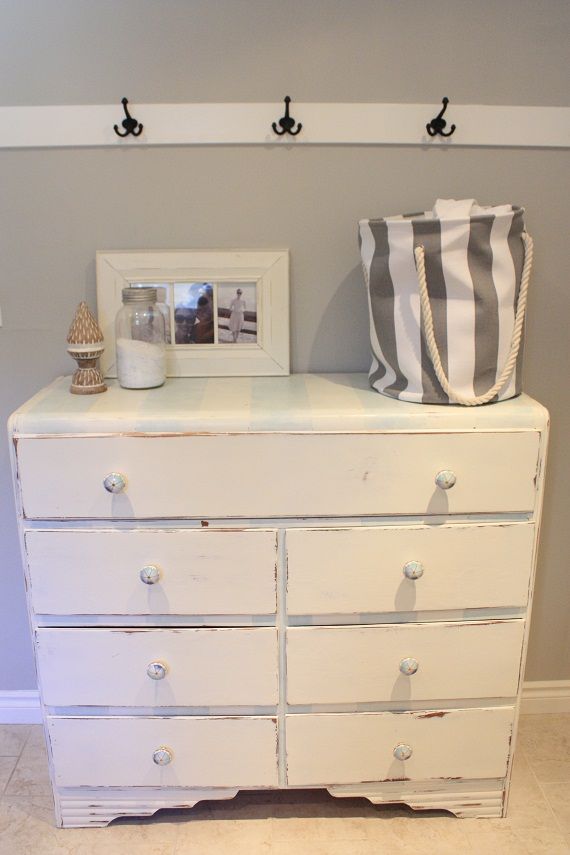 Blue stripes flow off the top down the front, but in a nod to the fact that the drawers were later additions they remain un-striped.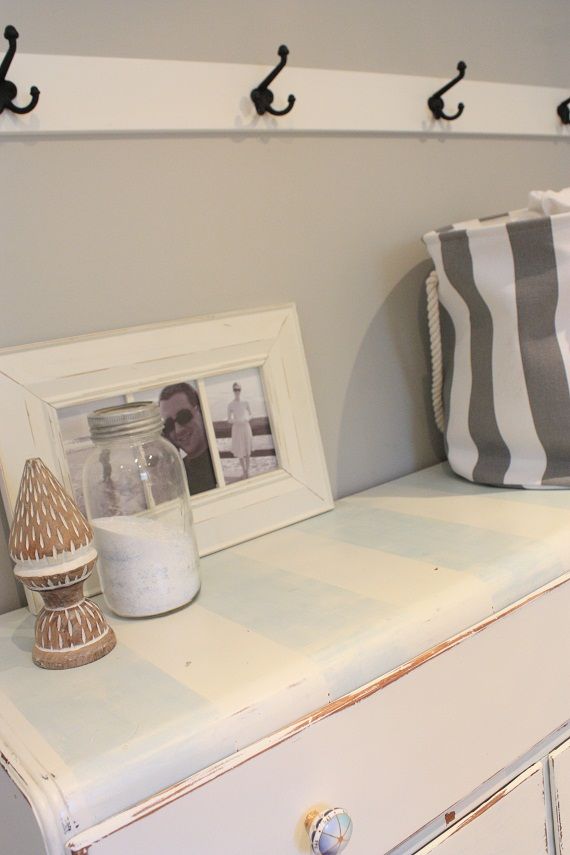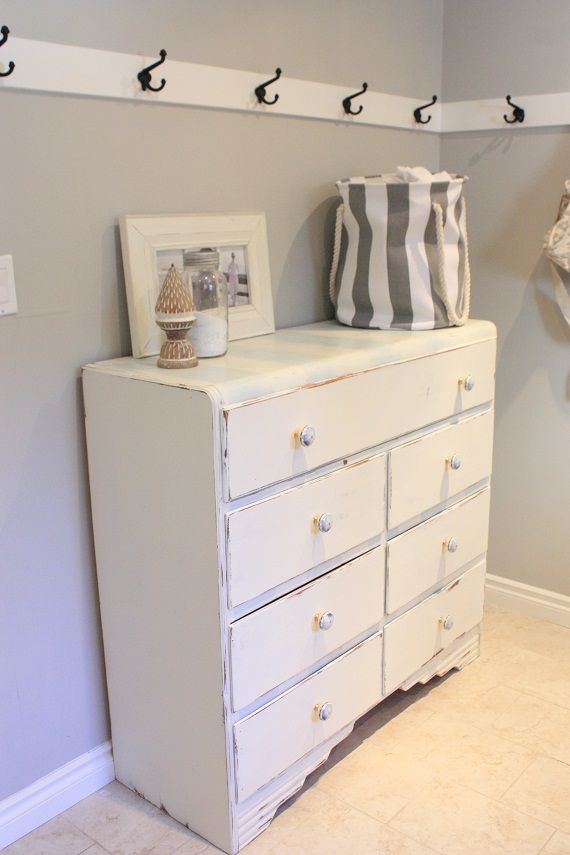 I'm excited because this week I have been working on shots of my latest and all time favorite (as of yet!) WhiteBerry: Found Treasures that will be unveiled soon. As much as I love playing with paint and old furniture it is always a breath of fresh air for me to get new ideas and inspiration from the real deal. It's fun for me to picture someone playing with a beautiful shade of robin's egg blue paint 80 or 90 years ago that still looks stunning today.
What paint color have you been playing with lately? I am about to do an orange cabinet for my mom and it may just become a new staple in my regular paint lineup!