Not mad as in angry but used more in the insane context. When we were on our month long sojourn I made it my mission to load up on as many items for staging Lexington as humanly possible. We drove down in Sean's massive SUV but even that kind of cargo space causes major limitations for shopaholics like me (and my Mom). Before we left to head home I was required by space limitations to actually return a dining room table and a large piece of canvas art.
Never the less, I did get ALOT home. Enough to fill many many posts. But I'll save some of it for later. Not at all shocking is that most of it has been incorporated into our own house instead of patiently housing it in the basement until the dust has settled at Lexington...
I scooped up 2 of these oddly industrial/modern/textural metal lamps. The square linen shade had me at Hello! They were super scores at TJ Maxx for $29 each. I can't wait to place these in the master suite, but one will grace my living room till then.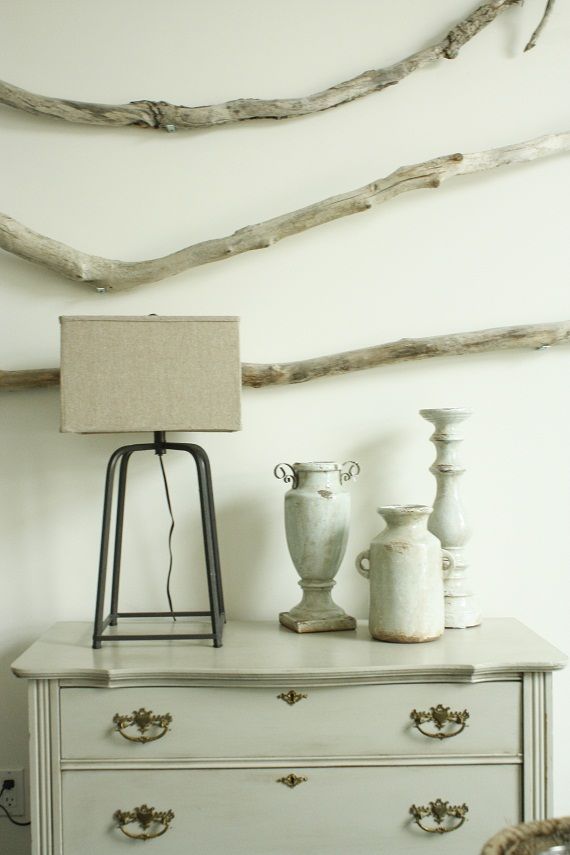 The set of 3 reproduction pottery items also came home with me. I found them at local furniture store Mathis Brothers on clearance for $8-$10 each. After combing through so many amazing furniture stores I realized that I tend to focus on smaller items, so I've made a very concerted effort to expand my scale and look for bigger groupings/items.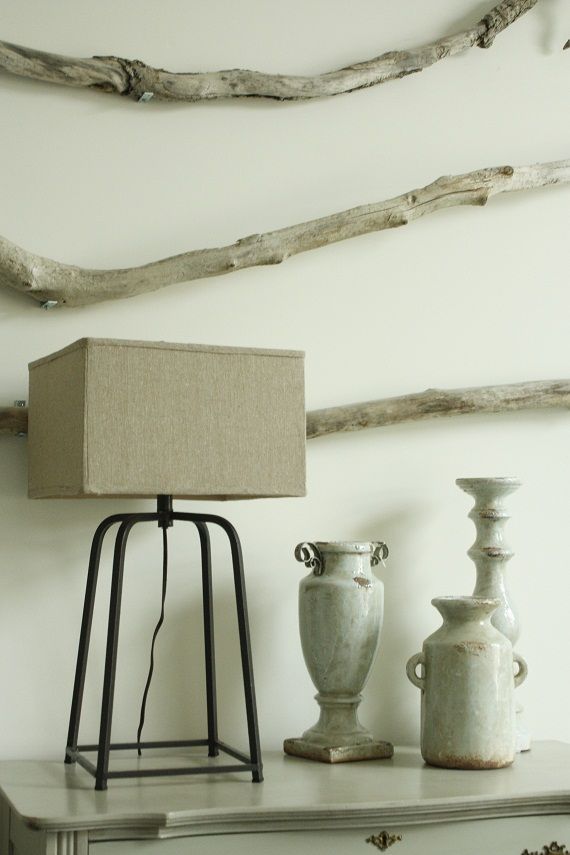 Also from the clearance aisle in TJ Maxx, these greige ceramic urns rang up at only $4 a pop so I brought 'em both home.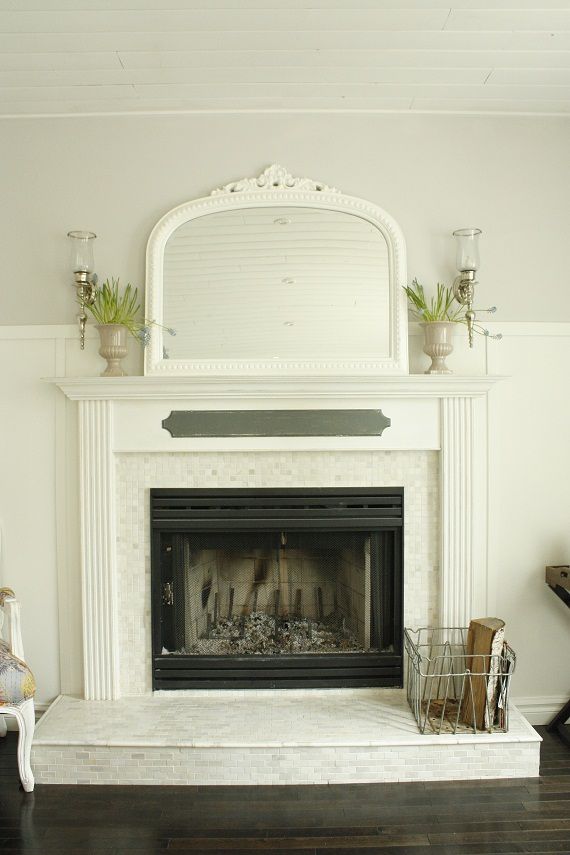 Sean was the mastermind behind the pretty Spring blooms. Well played Mr. Baker, well played!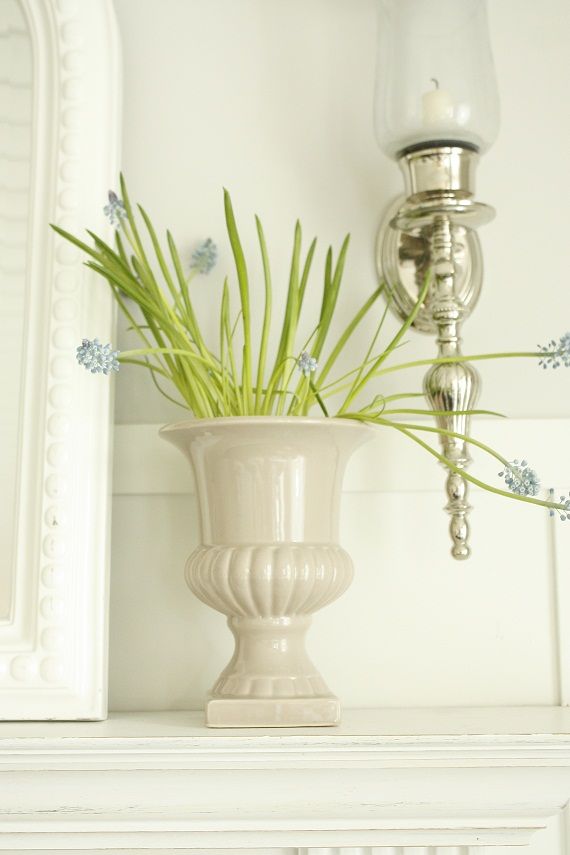 I can't remember if I shared my cute little tray table before we left? I found it on clearance as well for $25 at Home Sense and it is the perfect touch of texture for the corner in here. I also relocated the shiny chrome lamp from our front door in here so it picks up the nickel sconces.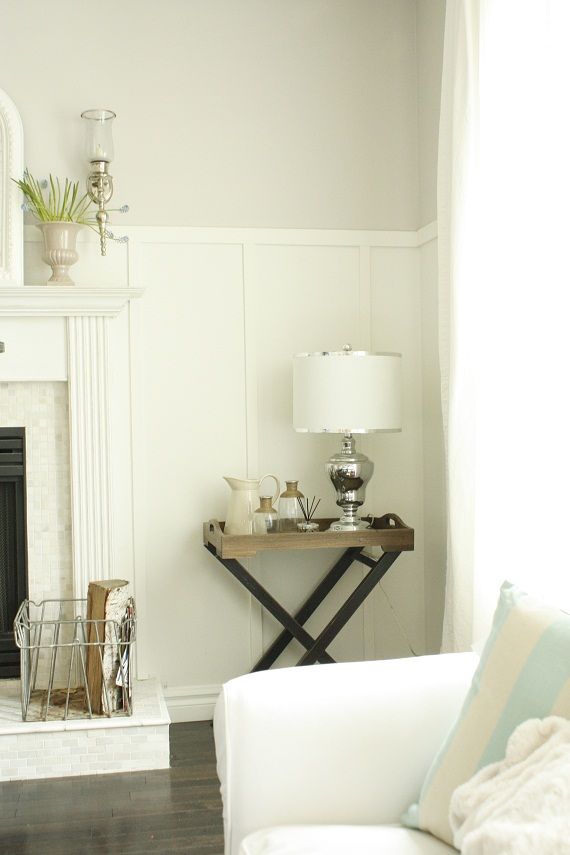 The rope jars (which I believe may also function as taper holders) came from Home Goods, but I later saw them again at Cost Plus at a nearly identical price. The Ralph Lauren reed set is scented in Desert Sand and I am OBSESSED. I forgot about it a week after I set it out and spent a good half hour tracing the cologne scent I was smelling while watching TV... and to think I'm not a natural blonde.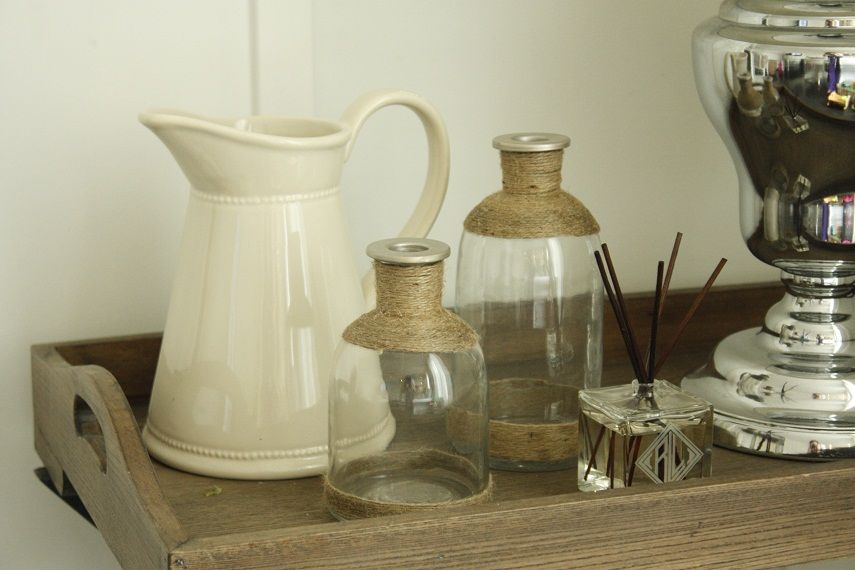 One of my only purchases since arriving back home, these teal striped pillows which came from my beloved SuperStore on clearance for $3 each. I bought 6 in total for the sectional and our kitchen seating area as well. Makes Wren's cozy TV time that much cozier by the looks of things, and I didn't even realized she color coordinated herself to them until just now. Funny girl.