I am SOOOOOO excited to be sharing this adventure with you guys FINALLY! I have hinted at my plans to do something big since before christmas, but didn't want to bore you with all the pre-purchase details. I hooked up with a fabulous local realtor and she totally understood my vision for what I was looking for and where I wanted to go with it. I originally wanted to start small, with something around 500 or 600 square feet so I didn't feel overwhelmed. But she found me this really cool townhouse and after I did a brief tour I was sold!
You may be wondering about WhiteBerry and the truth is that I am still busy, working away at it but primarily dedicating myself to working on custom pieces for clients versus finding my own and selling them. I still believe in it and think it is pretty much the ideal job for a young mom looking to work at her own pace, in her own home. But as much as I love painting furniture, my true passion has always lied at the end of the process. Staging furniture, taking photos... and it was ALWAYS more than furniture for me. It was about creating a room, a look, a life style. So I thought long and hard about it and decided it was time to take my talents to a new place. New challenges, new experiences and learning new skills. I want to approach every house I work on like my own, focusing on details and going for a look that isn't as common here. No, we are not quite finished our own house... but a bigger pay cheque will help facilitate some of these final renos!
We purchased the house in foreclosure, but the owner had rented it out so our first week of work was strictly cleaning out all the trash and furniture they left behind. I got the keys the week after we got home so just two weeks ago. And in that time we've also sourced all our materials, exluding a handful of items. The house itself is very cool, and is almost like an old brownstone. It is 3 stories tall and has a lot of character. Let's start our tour, shall we?
Welcome to the deceptively nice kitchen. The reality? Most of the cupboards were broken or damaged by poor install (can you see which ones are mismatched?). The granite is not only hideous in color, but also badly cut and installed. so it is all coming out and we are starting from scratch!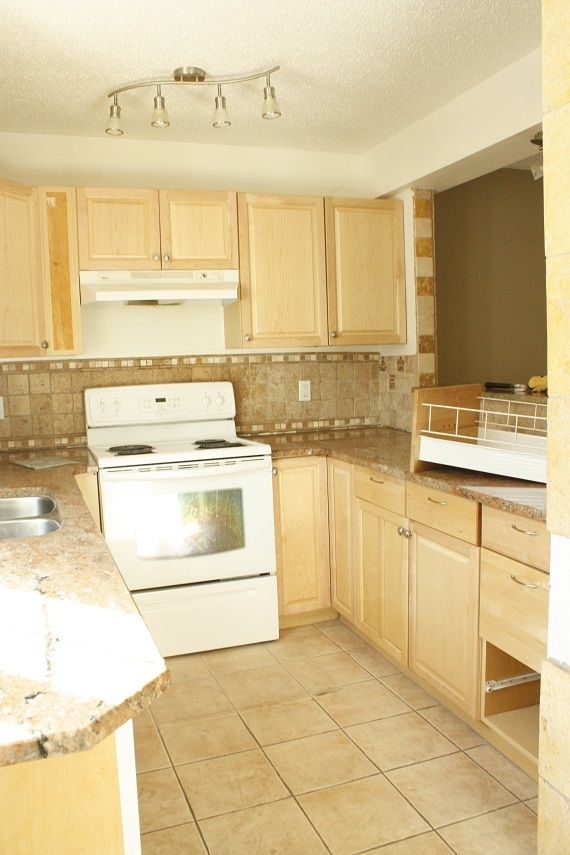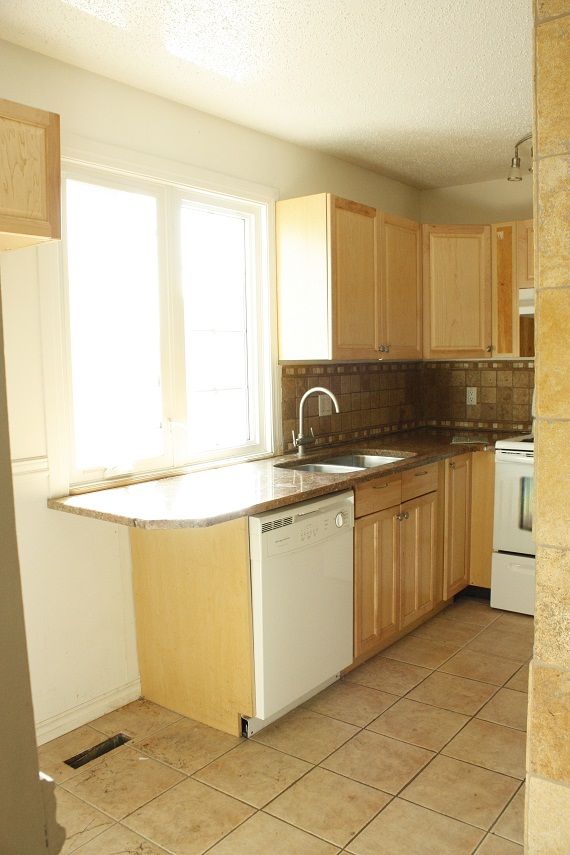 This cut out and wall will be entirely removed and I think an island would be much better suited to the room.
The door on the far left is our powder room.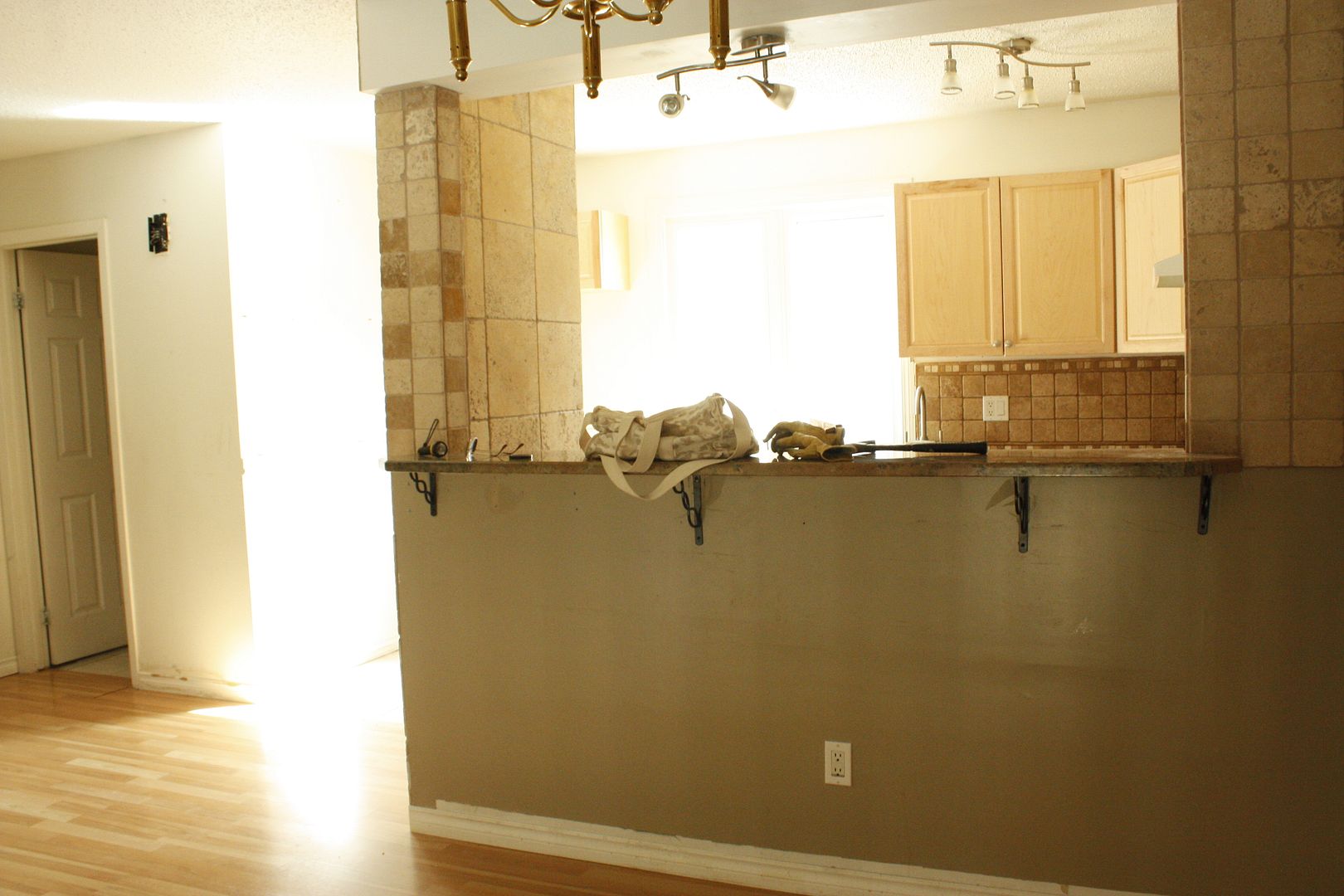 And it looks like this right now. The scary part is the vanity which I couldn't really get a good shot of, but it was so poorly installed that they didn't realize the door jamb would block a couple drawers from opening so it is basically useless. Full gut for this room.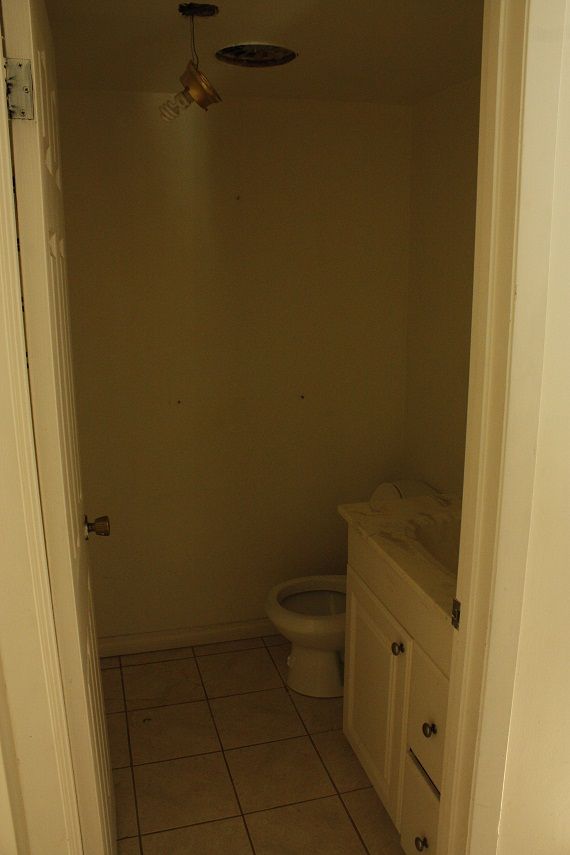 This is a view of the kitchen/dining room from the bottom of the stairs leading up to the bedrooms.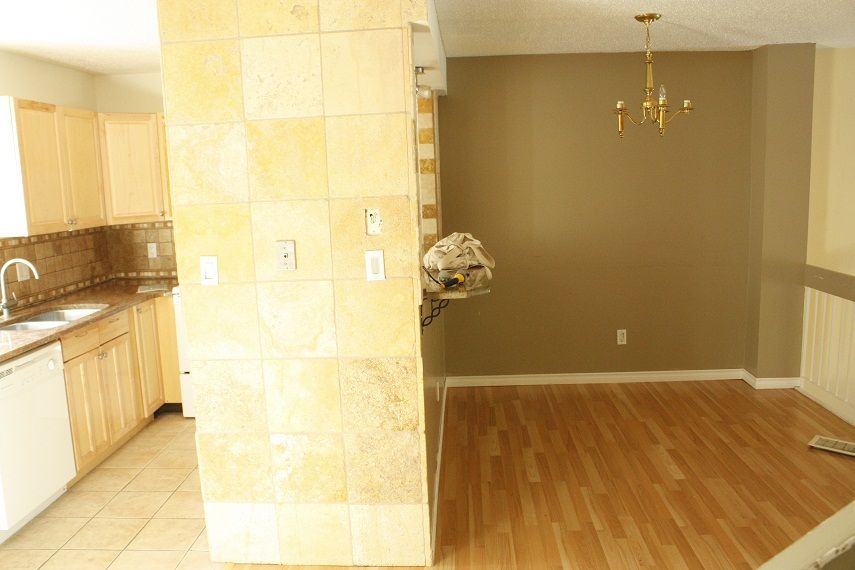 The living room is my favorite room. It has super high ceilings, beautiful trimwork (who masks that by painting it the same color as the walls????) and opens up to the patio/yard. I didn't load the right photo, but it also has a stair case down to the front door/garage.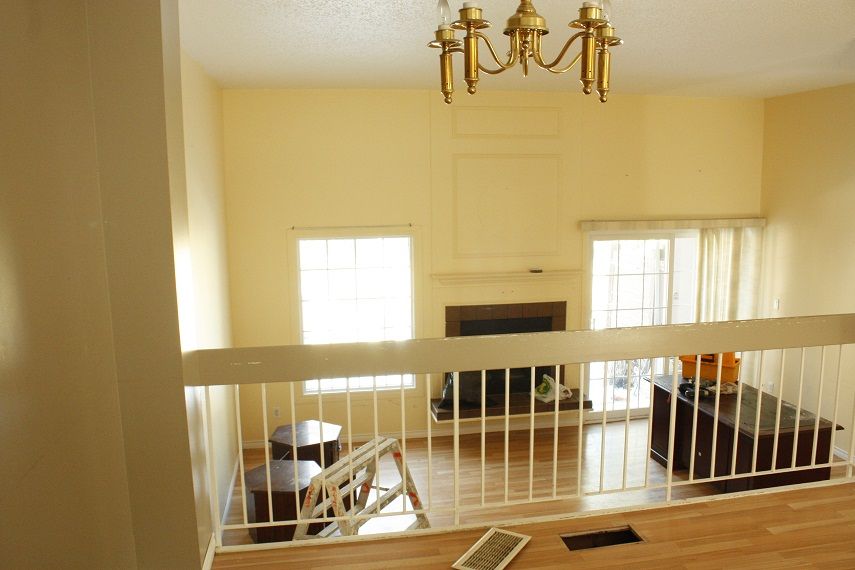 Here is the staircase situation. Budget restrictions are going to require leaving the old railings but they'll get a full makeover.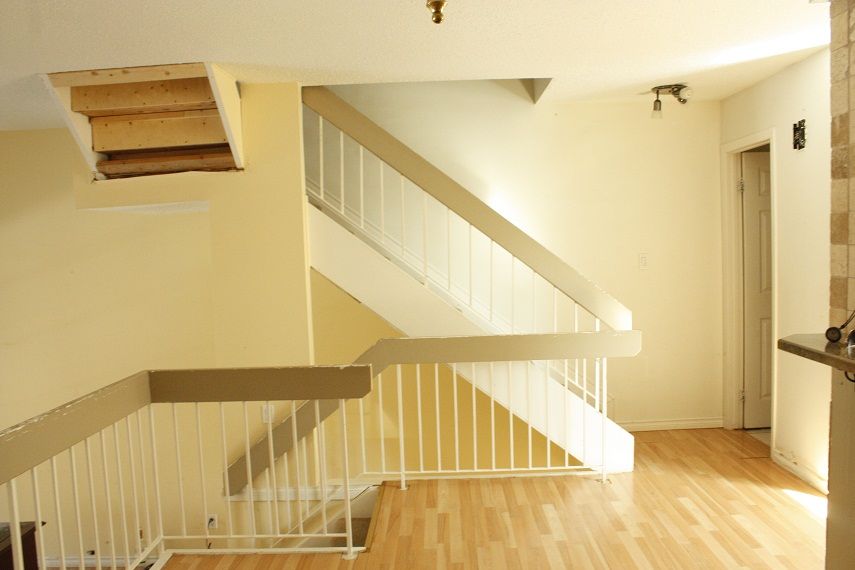 Up we go!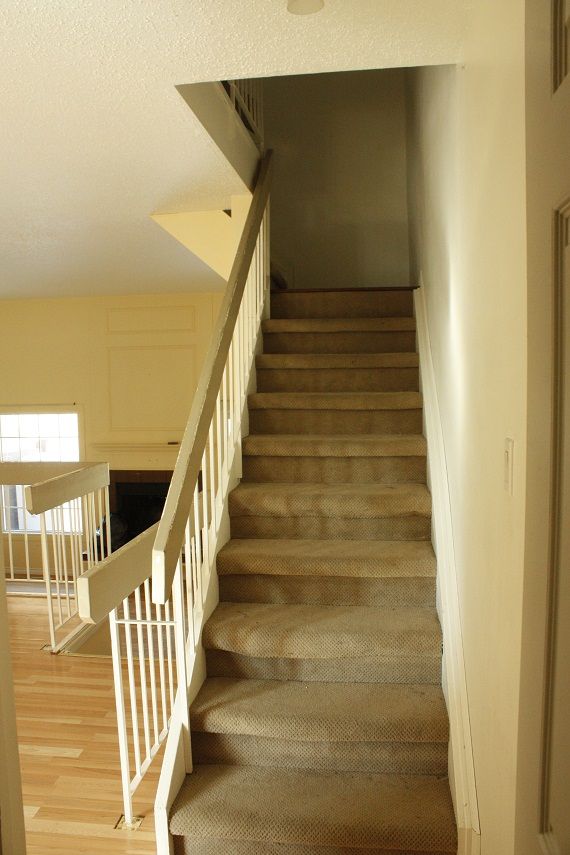 The upstairs landing is actually really spacious, you just can't see it with all this junk in the way.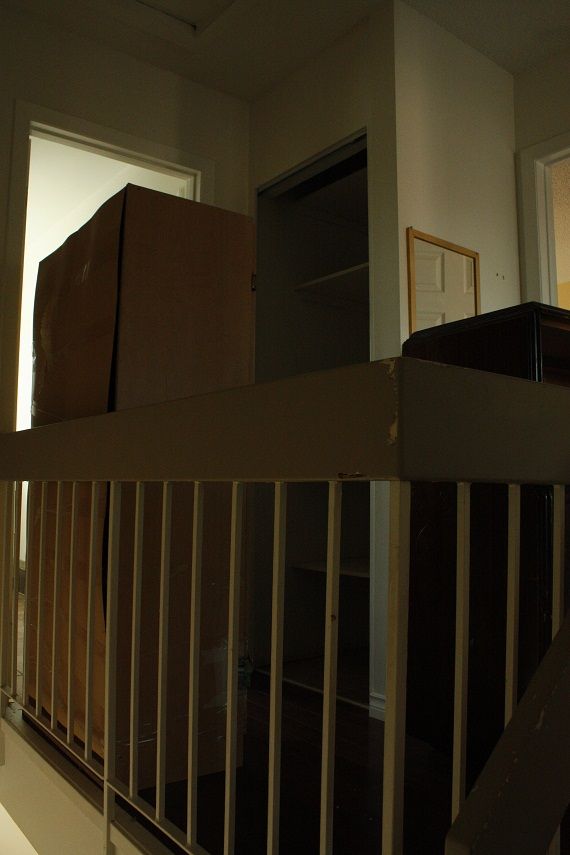 Door to the master, let's go in!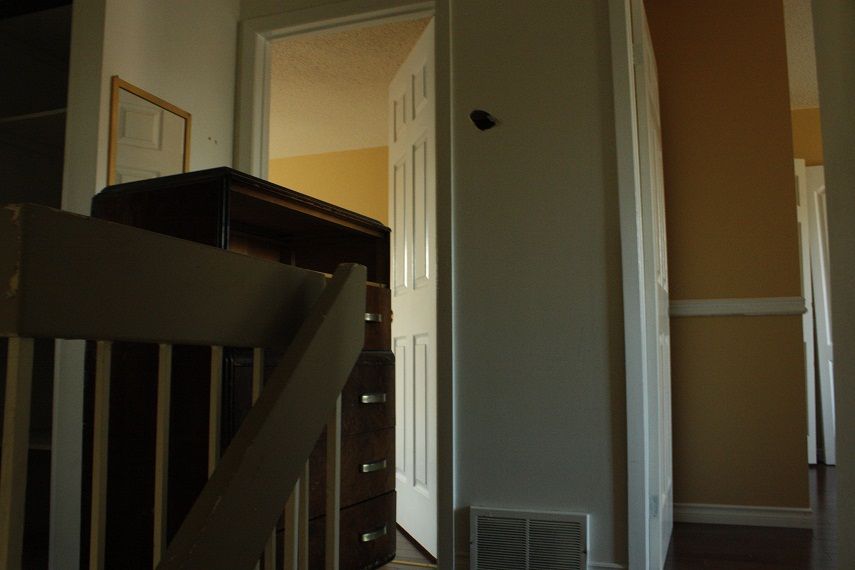 it is a good sized master with lots of light.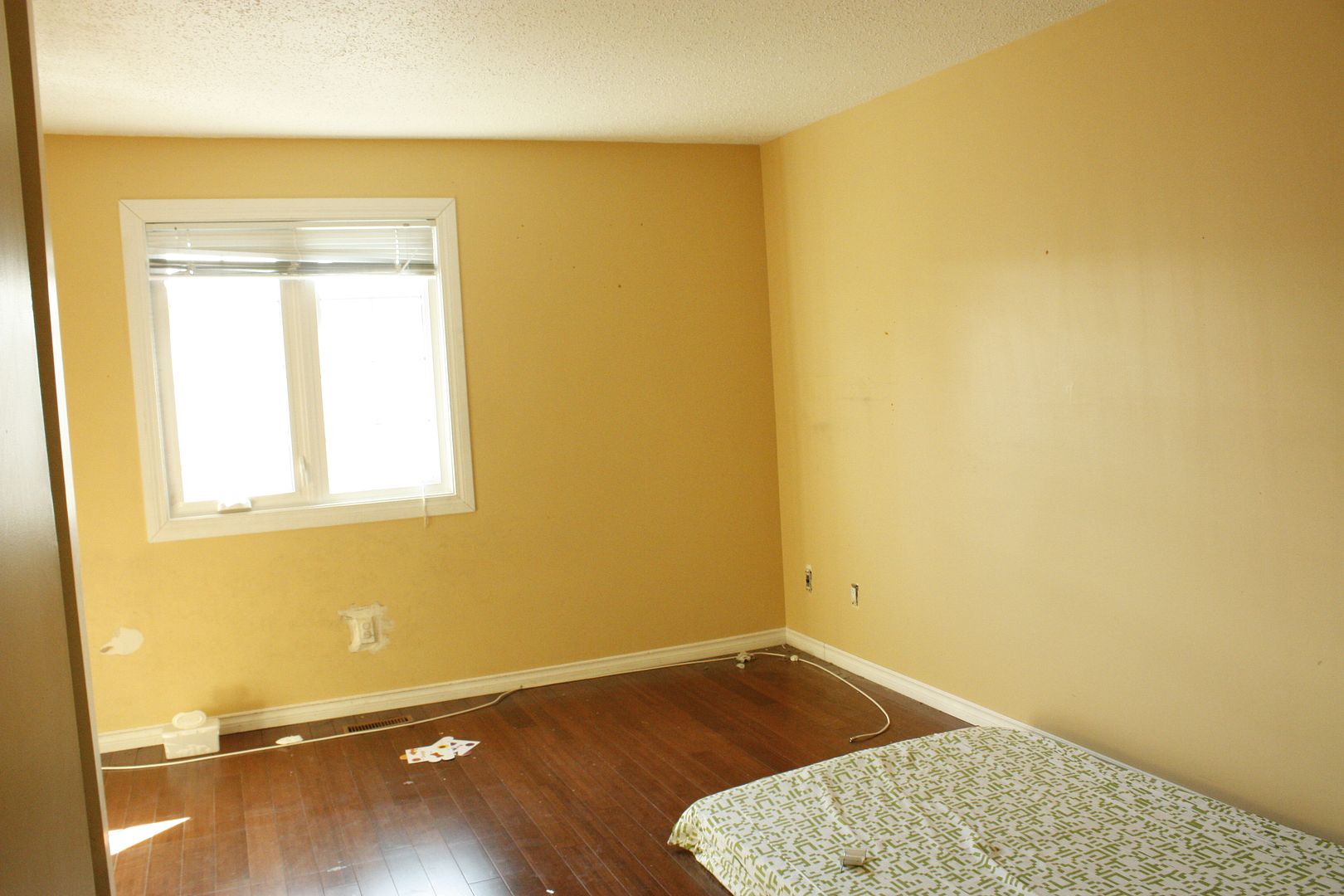 We will be closing up the doorway to the bathroom (which can also be accessed in the hallway) and taking down that little dividing wall to open up the room.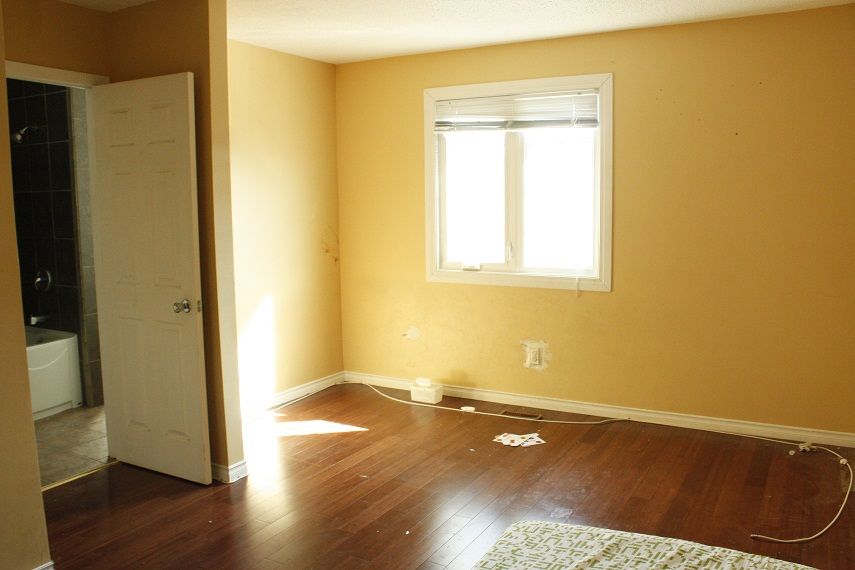 This bathroom was such a disaster I could hardly bring myself to take a photo. Maybe the last owners were vampires, no mirror and sheets covering all windows make me wonder...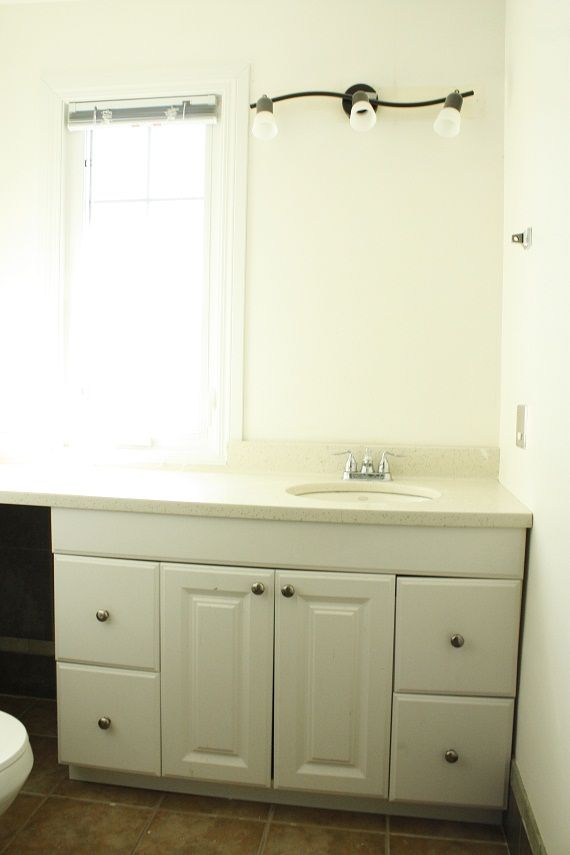 Bedroom number 2.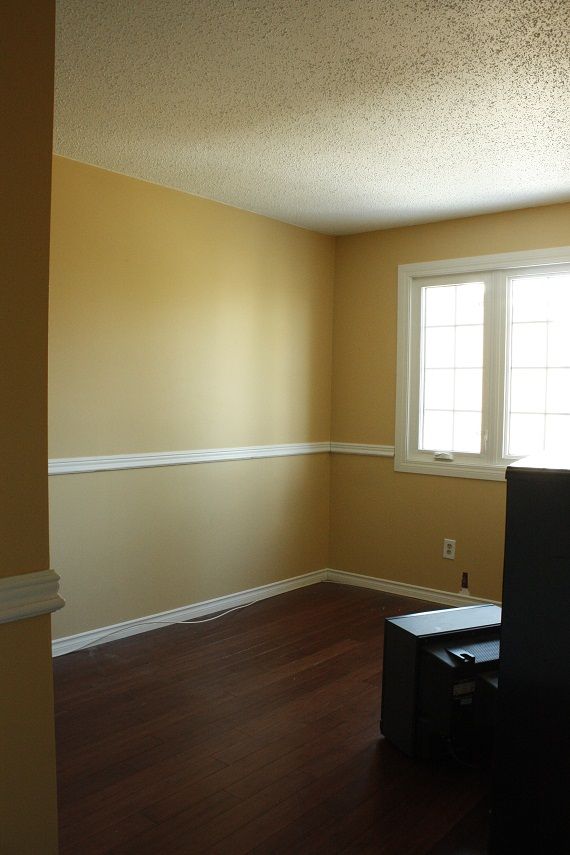 All the closets are getting full makeovers.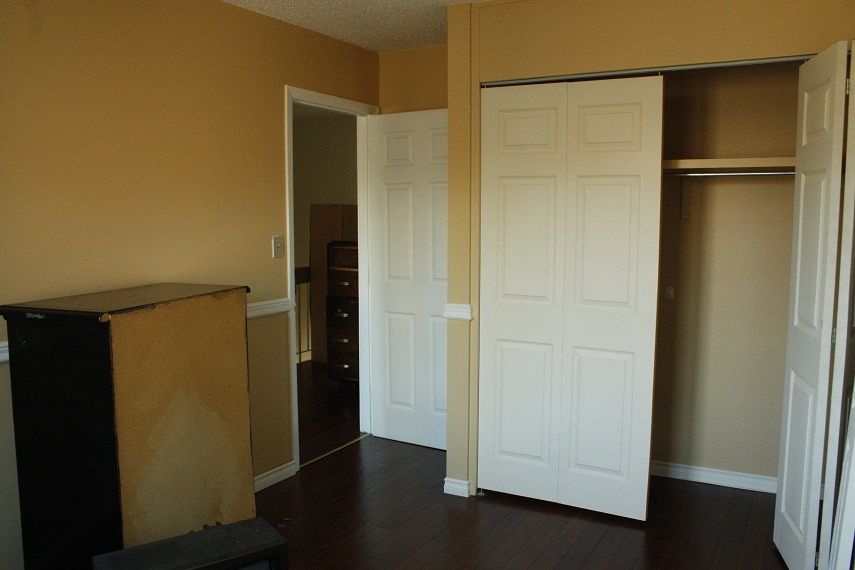 And last but not least, bedroom number 3.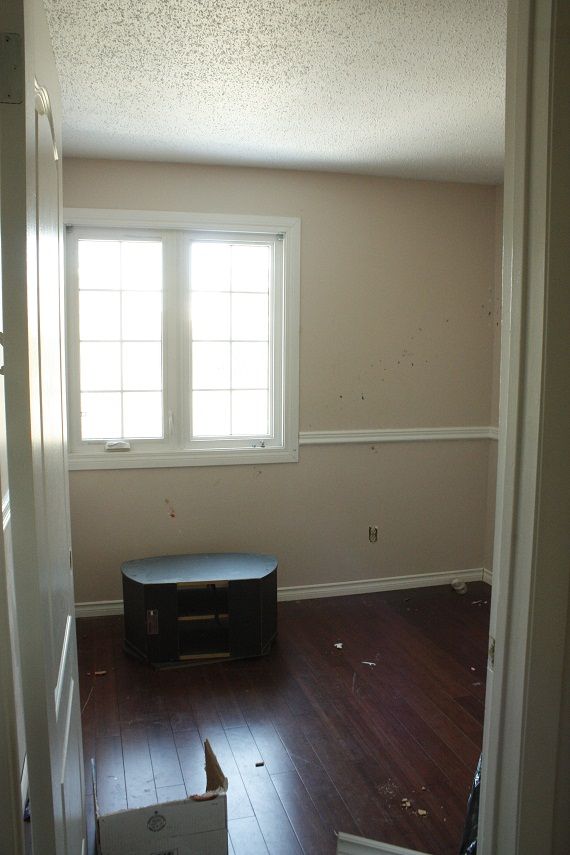 Also getting a closet makeover.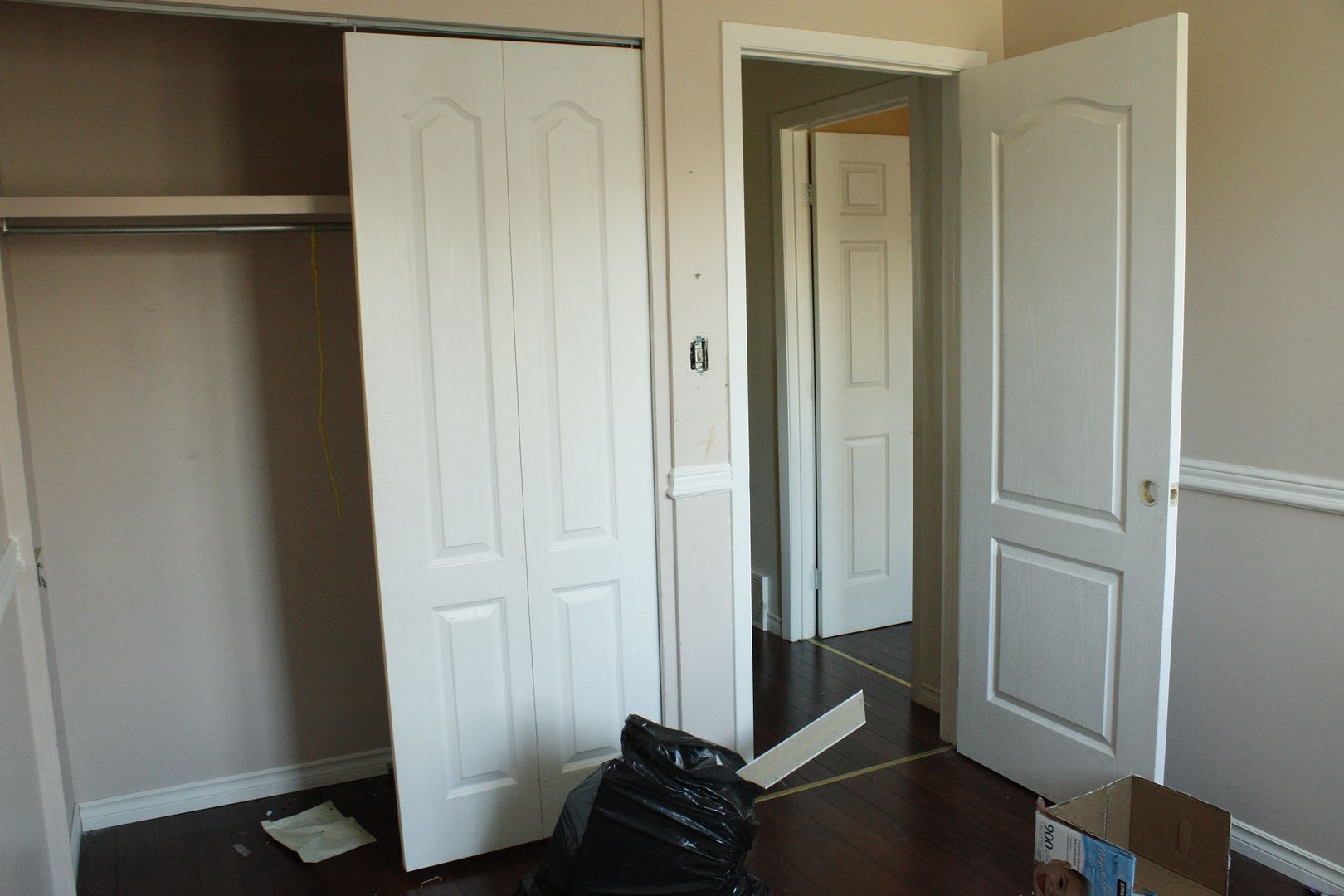 So that is the general layout and look of the house as I bought it. I am super duper excited to show you what finishes and materials I have settled on, and I am even more excited because my crew will be starting demo today, ripping out all the floors, kitchen and bathrooms! I hope to have it all done by the beginning of June so it will be quite a ride until then and I'm going to need some input and help from you.