The weeks seems to be breezing past me. It's weird how some days seem so long, yet the year is just flying by. I set out to have Lexington all done the first week of June, and my team assure me it's going to happen. I was hesitant at first, but think I may believe them. Already this week things are really starting to take shape. I have learned through my own experiences that often the longest part of the job is demo and setting the ground work in place (electrical, plumbing, drywall, etc.) before the 'pretty' starts to show.
But the pretty is starting to happen (it can never happen fast enough for me, years of 1 hour shows about decorating have me craving instant gratification). Our Ikea kitchen is about 80% done. We have a custom built wine rack to install next to the dishwasher opening, back splash to install and of course we need counters.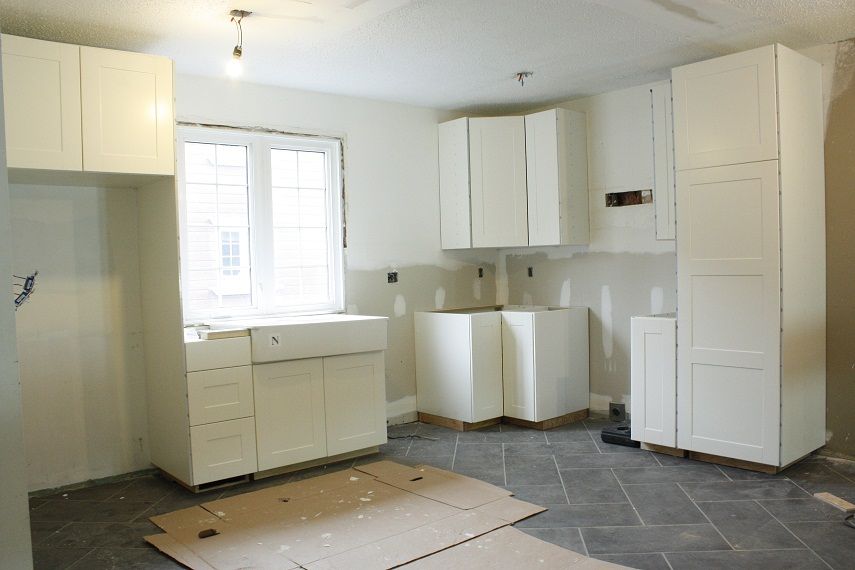 The bedrooms will be getting flooring next week now that the new closets are almost done.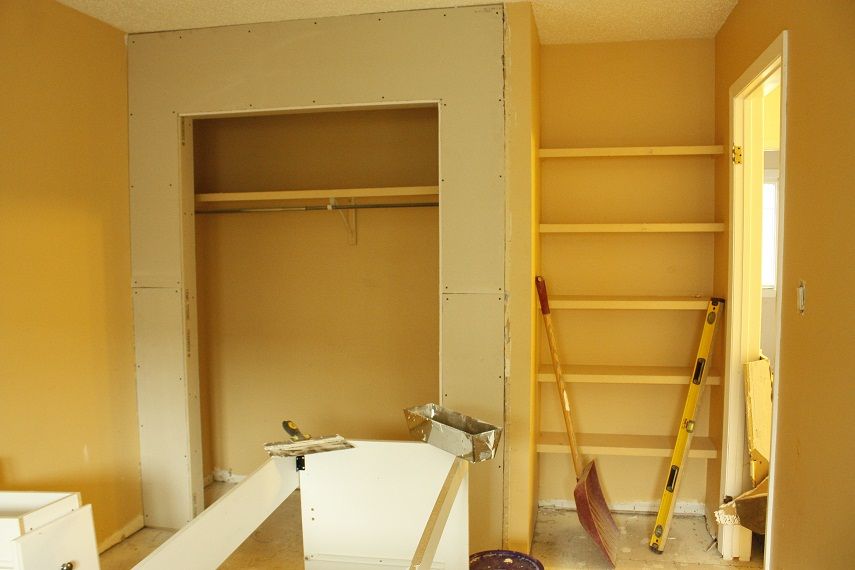 The upstairs bath room. Looked a little scary on Tuesday, but already we now have tile floors and today we will have a tub and tile installed in the the tub surround.
You may remember me saying I had a special project lined up for the stairs. I took quite some time to strip down the stairs in a little "test" section, then stain them in a drift wood grey. The overwhelming response was ??????????
I am all for stepping outside the box, but I had to keep in mind that I am not living here and it needs to appeal to buyers. So I have caved and hired a carpet installer to cover up my project.
BUT, I am not easily shot down so in an effort to make it more interesting we opened up the risers for a modern, fresh, light filled look. Here is the before: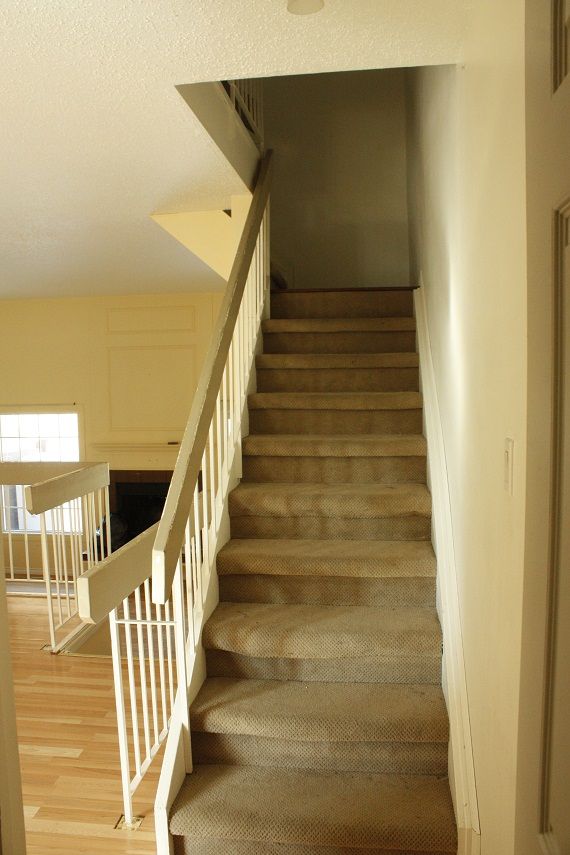 And here it is in it's current state. I've sanded down the old paint and repainted the supports already and each stair will be wrapped in carpet now. Can't wait to see how it looks all finished and what the response is like!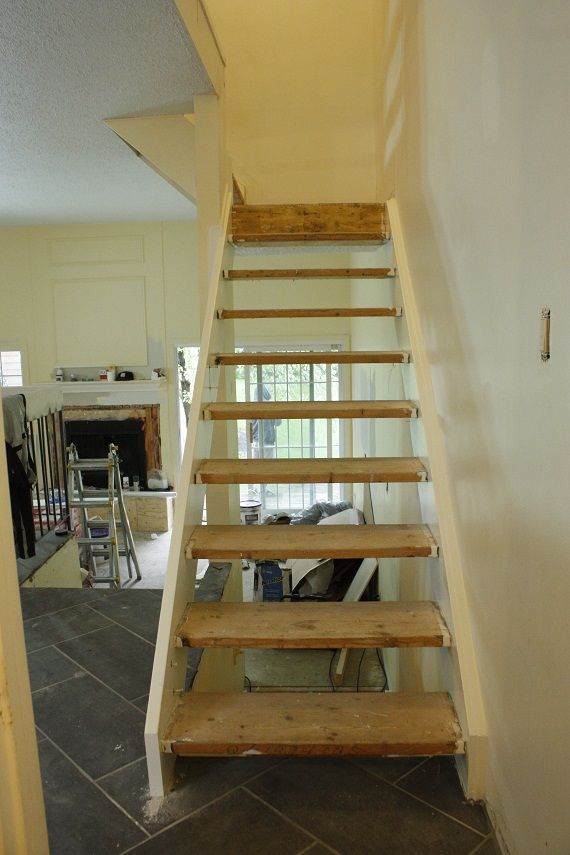 And back to the topic of counter tops, I was excited to have ours all templated this week. They should be installed in about 10 days, and my heart is racing to see what they will look like! I went with granite in absolute black, but to give it a twist I went with a honed finish. I am not a huge fan of most granite, mainly because it is not as graceful to my eye as marble or soapstone with all it's speckles, but in the end it is a more durable surface. So I chose a fairly speckle free stone and then opted to have it honed so that it even further blurs any speckles.
I decided on Absolute Black granite to have a real classic pop against the white cabinets. It will tied in nicely with our grey floor, black island and and soon to be grey walls.
Some other kitchens that helped sway my decision to go dark on the counters.
Proof that you can still get a bright, light feel overall!