Just wanted to post an extra little tidbit this afternoon while we are on the topic of candles! I made a trip to Bath and Body Works today to load up on candles and wallflowers to help get rid of the over powering paint smell at Lexington while we clean and stage all weekend and I was thrilled to randomly catch their big semi-annual sale. I am not sure if all the same offers are available online, but in store you can pick out a candle holder with the purchase of any two candles. But the best part is that nearly all candles are 50% off!
So I grabbed two of
these White Palm candles
in both large and medium along with two containers. I wasn't sure if the lovely faux bois ceramic container was included but after 2 associates asked the manager she said it definitely was which was a pretty insane deal because the holder was $39.50! Plus I was able to use a $10 off coupon my Mom gave me. Over $110 worth of candles and accessories for $32 before my coupon. Looks like it's gonna be a good weekend!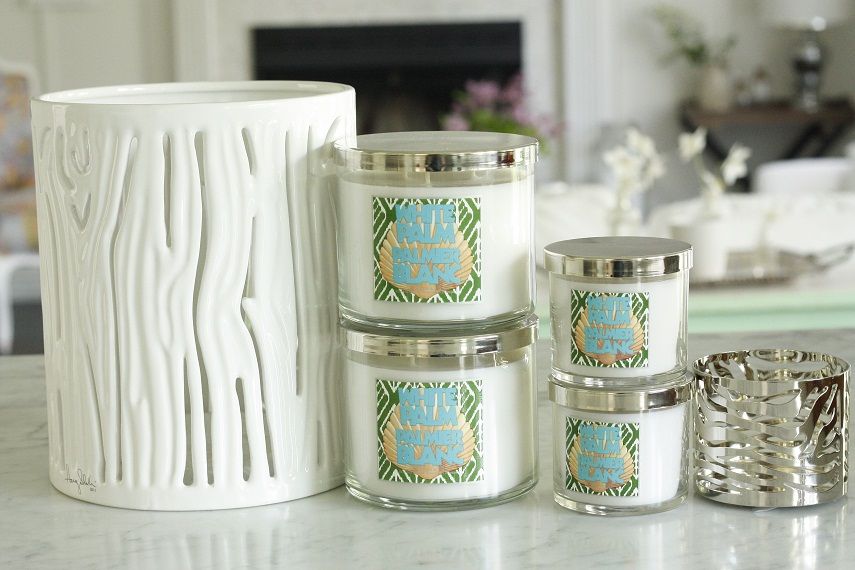 If you make a pit stop there let me know what scent you thought was the best! I was so torn between 4 or 5 of them, I may just grab a couple more.