I am constantly surprised by the variety and inconsistency of things that appeal to me. A little living room shuffle happened last week when I brought home an armful of antique paintings (only wanted 2 but had to take all 5).
These strange little cherrubs/fairies/I-have-no-idea-what-they are's were in the bundle of tag alongs.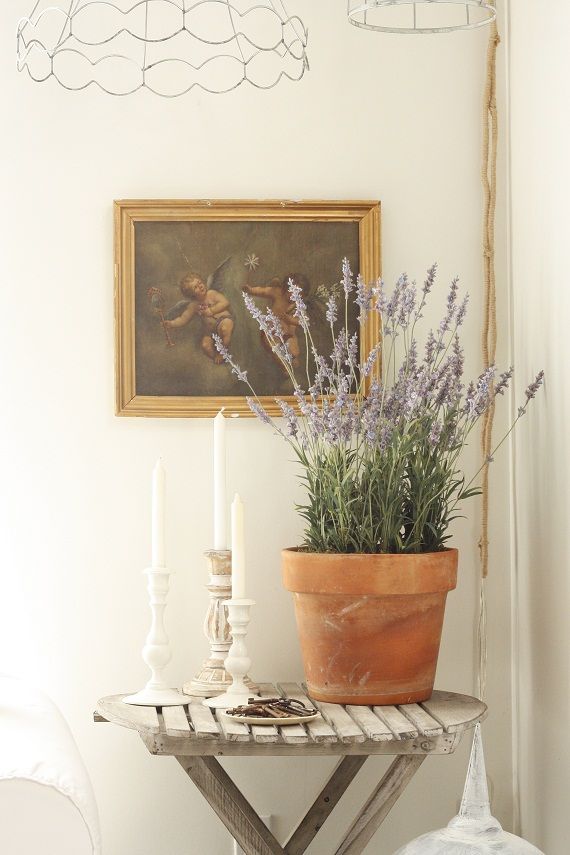 The corner wall under my 'ghost lamps' sees a lot of furniture traffic. I am not sure why but I never seem to feel content with the situation there. I think it is because I don't push the sofa all the way back to the window so then any dresser/ furniture seems too far away in comparison. I usually just rotate through things that are on hand to complete that little spot because I know I will tire of it or not be all that excited with the results so why spend money.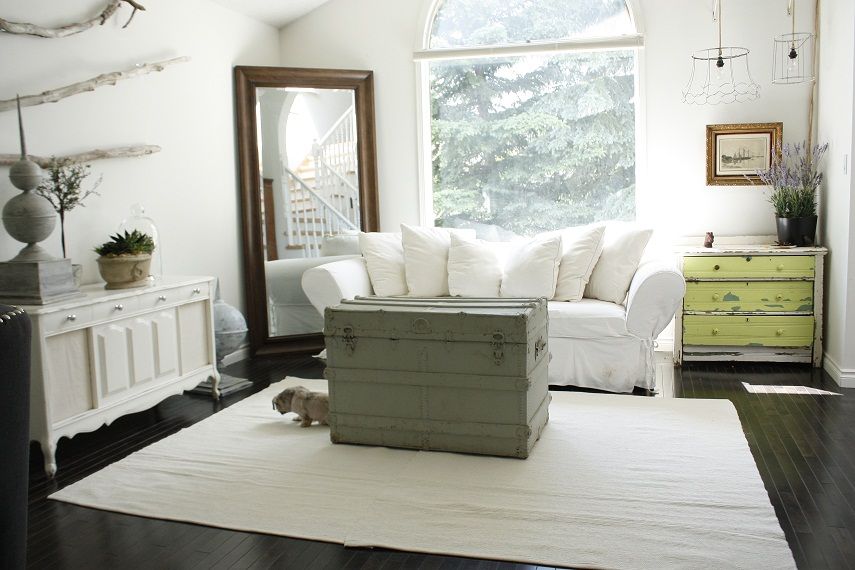 I guess I am not all that creative at the heart of it, because it had never occurred to me to use outdoor furniture for such a spot, or any spot really. Once I took down the previous ship painting (to add it to my expanding ocean wall on the staircase) I needed to throw something up and these little guys were my best option. I give them full credit for working their magic in getting this space up to snuff.
The table is part of a little bistro set I scooped up for $25 about a year and a half ago. It saw some use last summer, but this year it was sitting dormant in the basement now that we have a patio set like real adults.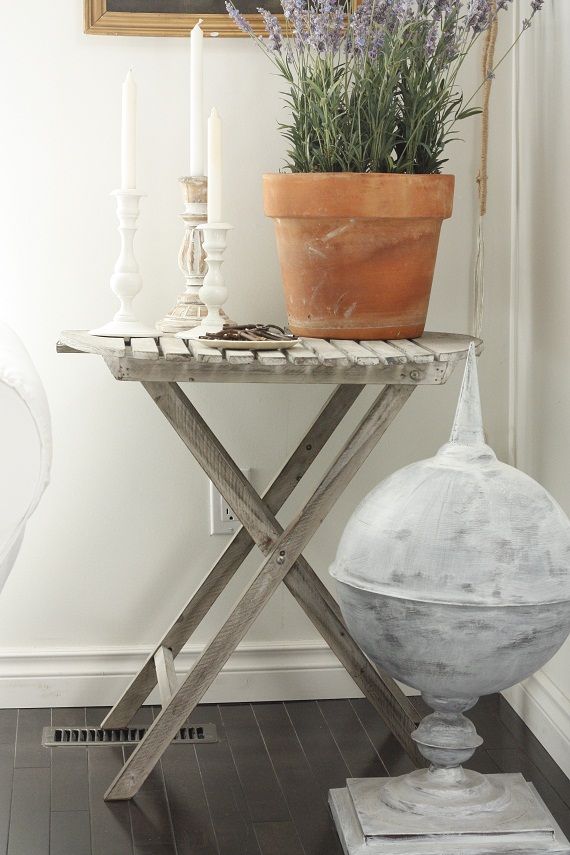 The painting worked out to be $12, and while the general consensus on instagram was that they were creepy little dudes (at times I wholeheartedly agree, at others they charm me with some sort of spell), in the end I kind of adore them. It seems to be an awfully old oil painting, and I find it so interesting that cherubs would be wielding wands. So I call them my little fairies instead.
A pile of old keys from France, my Restoration Hardware lavender and some random candle sticks all came out of the basement.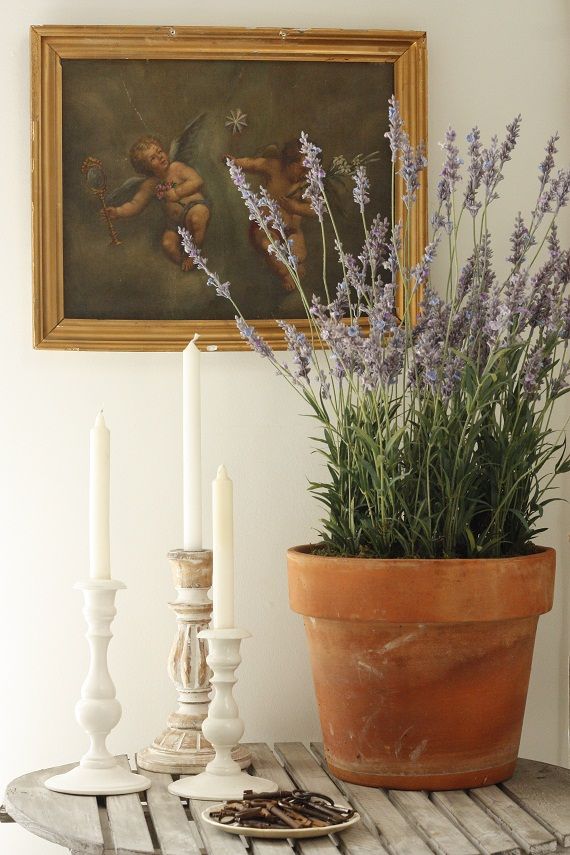 Back when I did my ghost lamps I didn't twine the cords all the way down since I knew they would be covered by a dresser. Now I have to break out the glue and twine again to git'er done.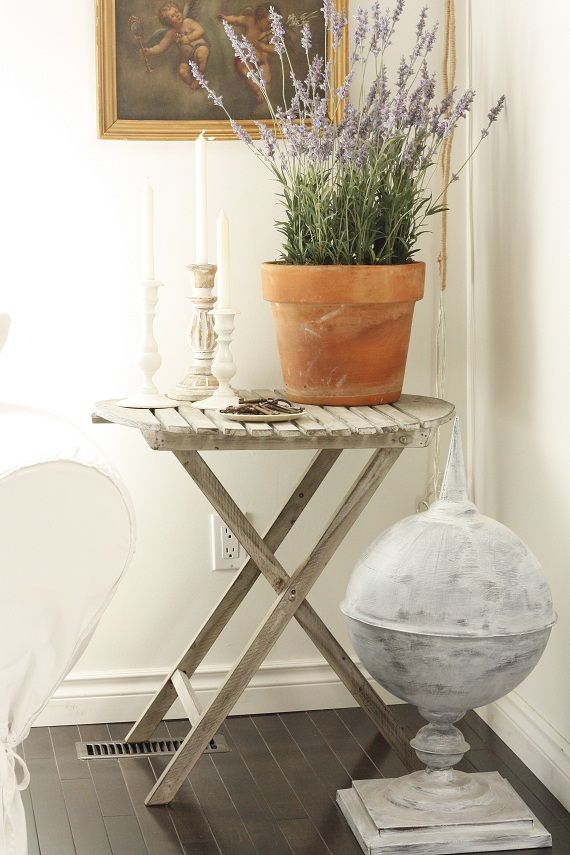 I hope my fairies/creepy little dudes put a little magic in your day!