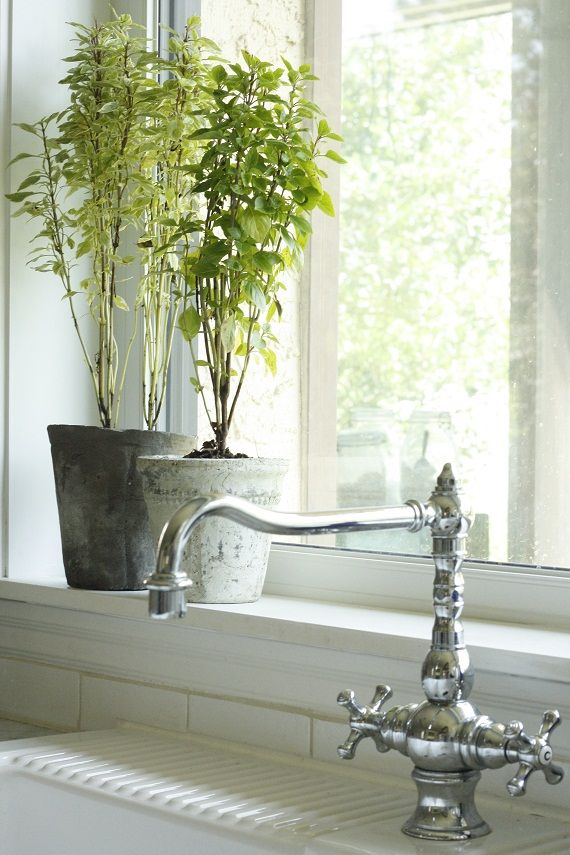 I kind of suck at keeping most plants alive. There are a few I know I can manage, but for the most part if it needs regular watering I find it won't live at our house. But I've always dreamed of having a small collection of herbs sitting on my window ledge.
It may sound odd, since I know my incapacity of owning a healthy plant, but I actually made the decision to have deep sills in our new kitchen windows strictly for the purpose of growing herbs. I figure that if the plants are right in front of the sink I won't forget to water them!
It was almost a year ago our new windows were installed but until this past week I hadn't thought about trying my luck with a new plant. But now is the time to try because many garden centers are discounting their plants, these two basil plants were only $1.94 at Super Store. I like that they have an almost tree-like feel.
I am hoping they will make it into Fall and Winter, and that it won't be too cold in the window. We went with extra energy efficient windows so if these won't work I don't think my window garden was meant to be.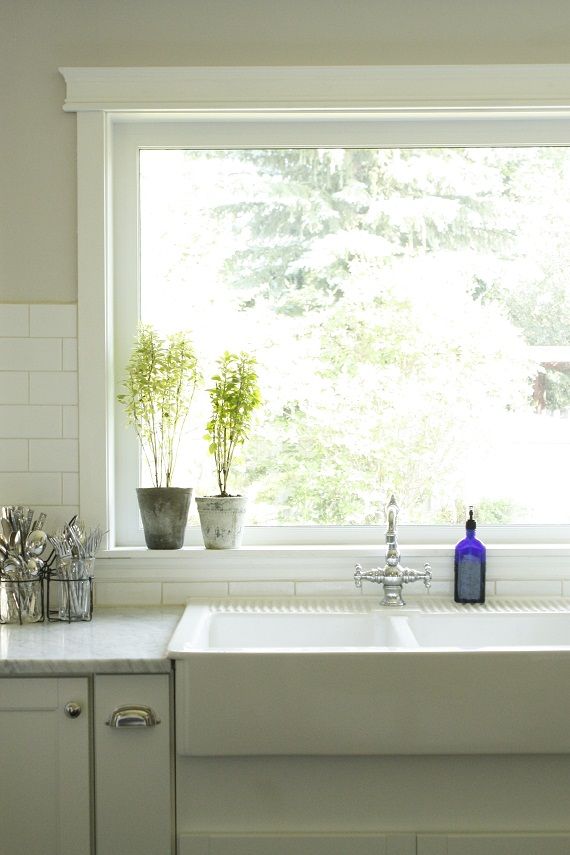 Wren and I made cheese burgers for lunch this week and a few basil leaves were a delicious, flavorful addition to our tomato/ketchup-free creations.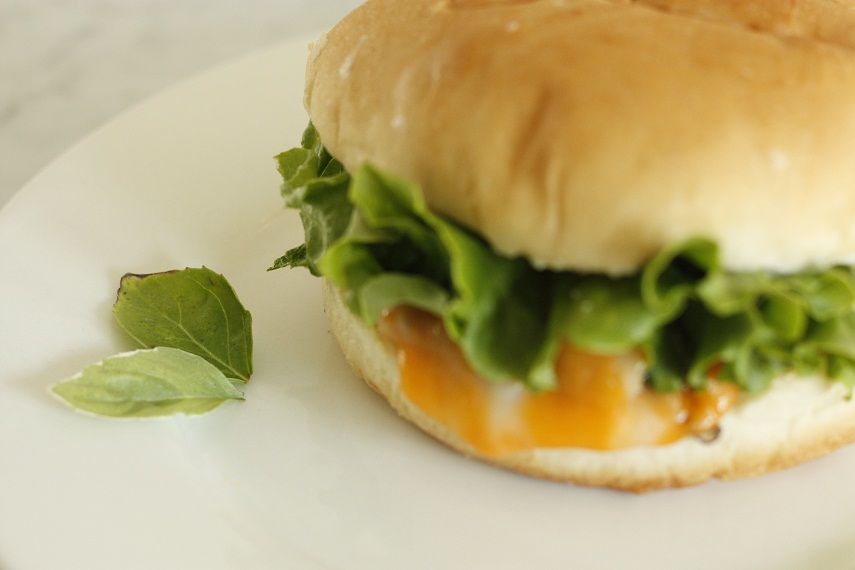 Do you have an indoor herb garden? Any secrets to keep it going strong, even in the winter??
(I need a lot of help here guys!!)