This week I FINALLY got around to taking a few pictures of a house I've been dying to show you guys! I have many Aunts and Uncles, but one Aunt in particular, my Aunt Carol, is more of a buddy. We antique, thrift and craft together often. We have totally different style in many ways, but in others we are very much alike. Most of all we share a passion for things with a story and history.
So when she set about building a home recently she did her best to make it feel like it has all the character and charm of an older house with all the conveniences of a new house. She definitely succeeded!
Just a short drive outside the city, Welcome to Carol's place.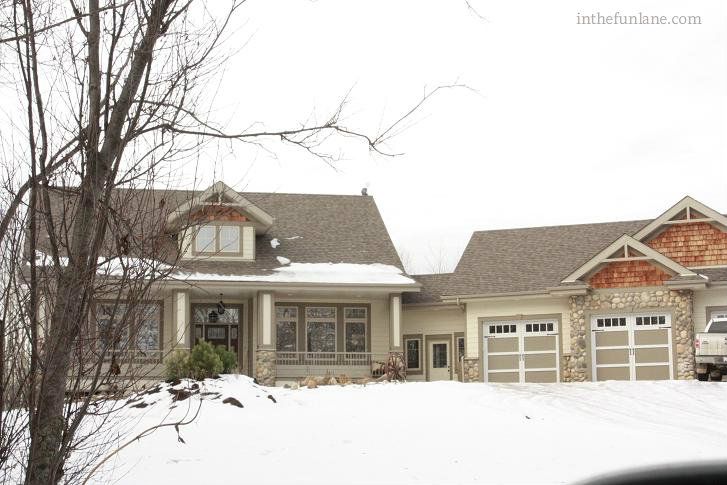 Just off the left of the entry way is her office. The whole house has lovely high ceilings and plenty of craftsman style touches. Even though she has only lived here a year the house is already full of treasures she has been collecting for quite some time leading up to the move.
Hiding behind one of the french doors is the awesome chair she had reupholstered last winter. I actually found it in a dumpster and had no idea what to do with it, but she gave it a great home!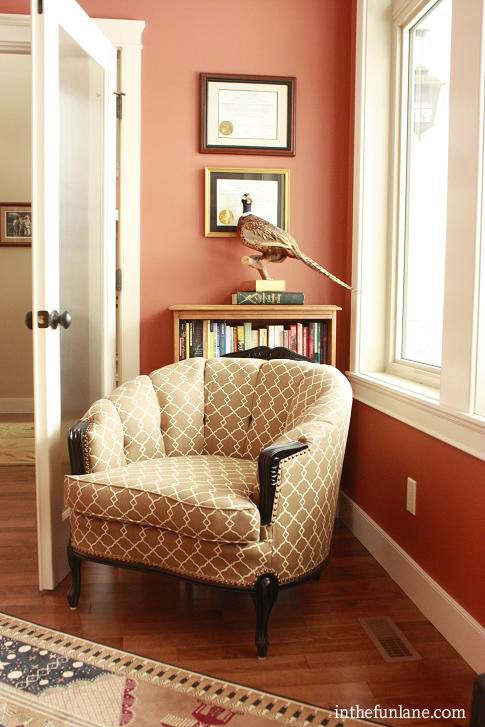 The house has a walk out basement and there are 3 bedrooms a media room, craftroom and family room down there. But that will have to wait for another post *wink wink*
The main living area is very open and bright! She had a local artist design the stained glass panels separating the kitchen/living room.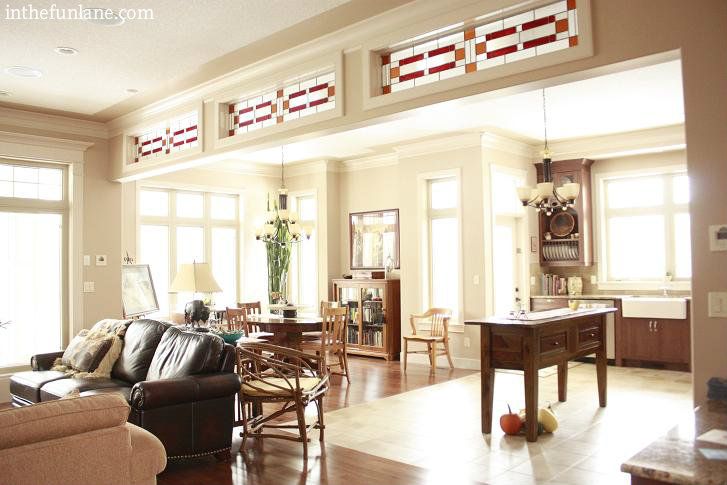 She is a big animal lover and collector of anything nature related.
The river rock fireplace is massive and such a great focal point. Carol has unique bones/antlers/skulls of every kind (you know where my love of antlers comes from now!). Almost all of them were gifts from family over the years.
Her kitchen is probably the brightest kitchen I've ever been in!
Her Aga range is probably my single favorite thing in her house. It is beyond cool in my book.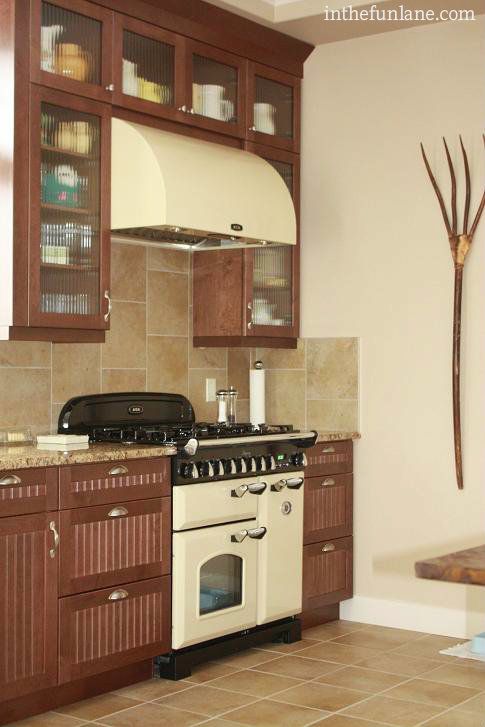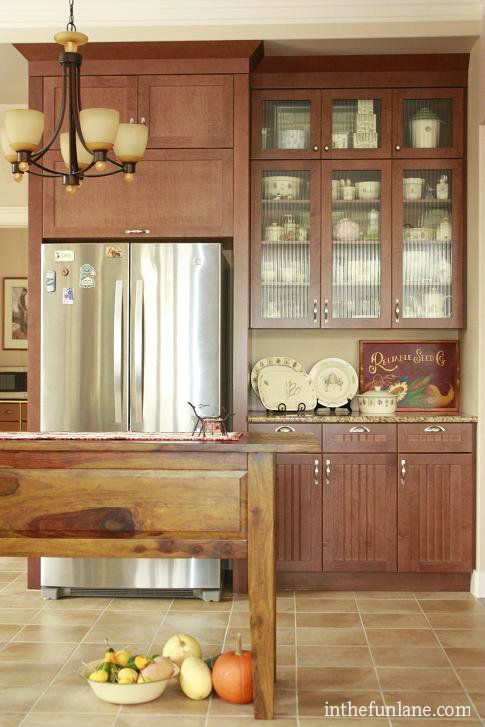 Just off the kitchen is a pantry the approximate size of my actual kitchen! It is also filled with light and more treasures.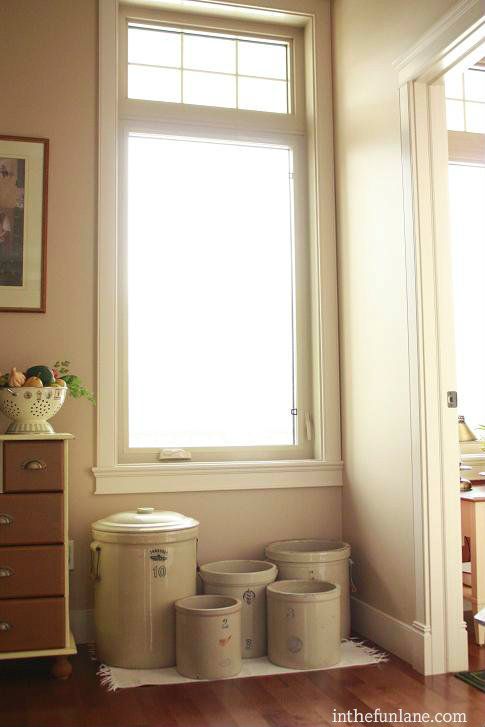 Corner sink and more cupboards in the pantry.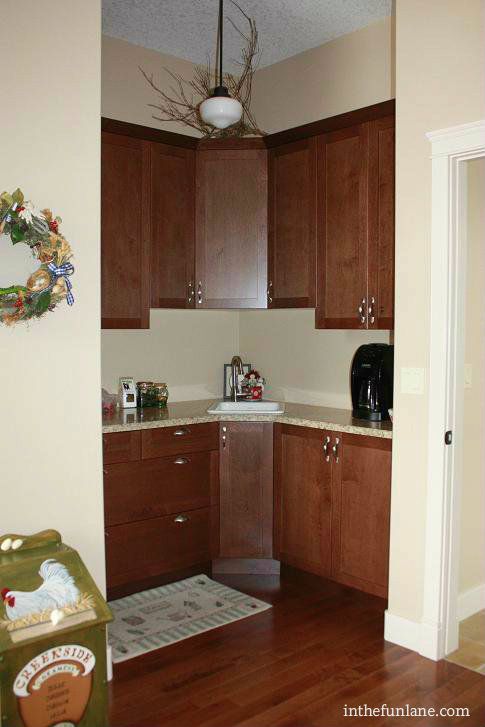 The house goes full circle. Off the pantry is a door to the garage as well as a door to the walk through closet off the front entry.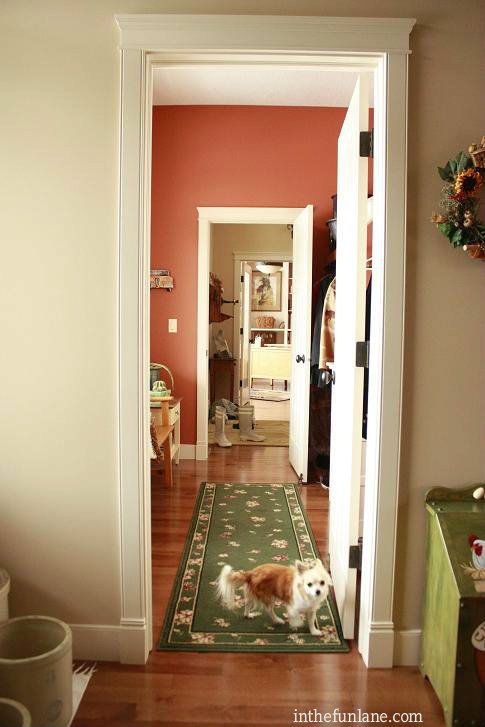 Her entry 'closet' has a wall of windows on one side with a bench below and the other side is a mix of hanging space and yet more treasures.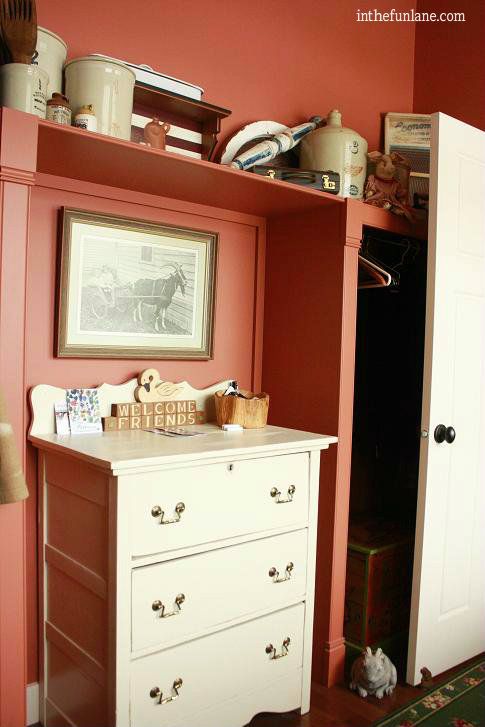 Back off the kitchen is the dining room.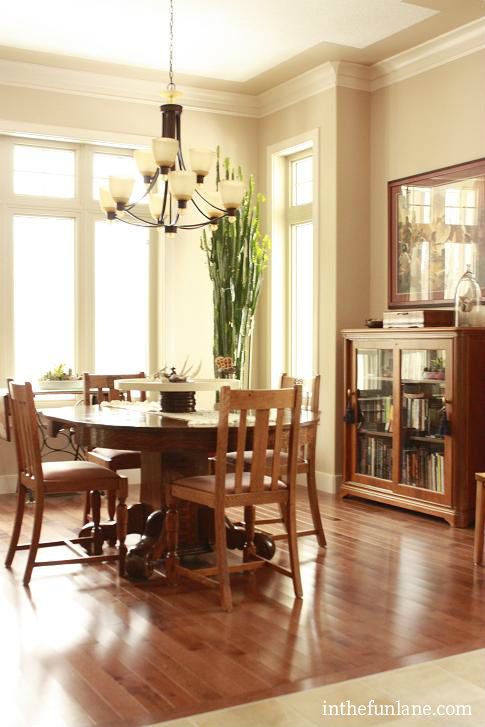 She has gotten really creative with her pot filler LOL. Love the antlers, Carol!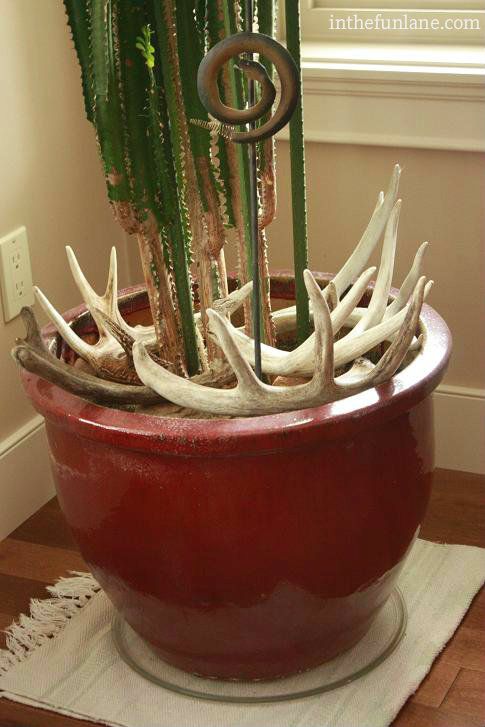 Her bedroom is a bright, cheery place. It is hard to photograph because she has a really high, big king bed, but there is plenty of room to snuggle in here.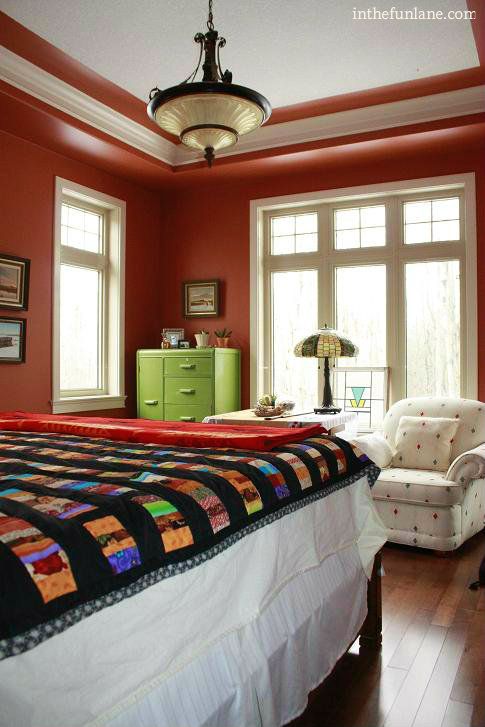 Her bathroom is my other favorite space. It is so relaxing with nothing but trees in sight.
She used lots of light colors which gives the bathroom a bigger look and feel.
This is a great
small bathroom design
idea!
Only Carol would use a skull as bathroom decor!
Her granite counters all have prehistoric fossilized shells in them. I could spend hours just looking at all the cool things in that stone.
So there ya have it, a glimpse into one of my favorite hang outs! THANKS so much for letting me share Carol!!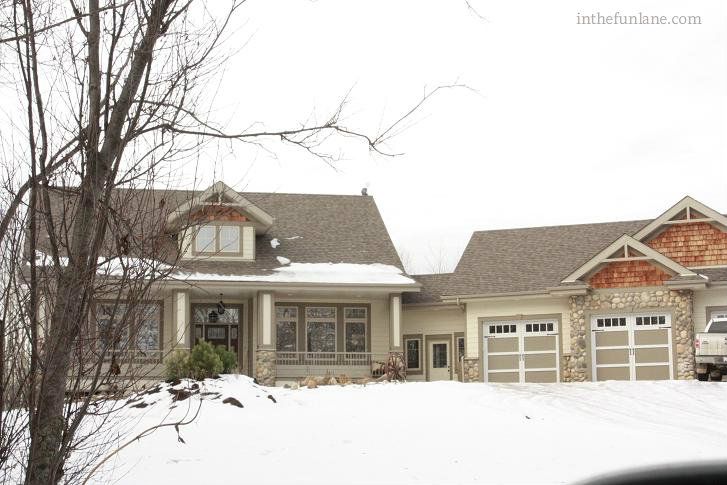 And I have some interesting antlers I'm working on a project with right as we speak that I will be sharing in the next few days. So come take a peek~