I am coming to grips with the fact that I may (or may not) have a somewhat indecisive nature. I never thought I did because I usually know exactly what I want. This time I changed my mind.
Over the Summer I spiffy-ed up this old radio cabinet a little. It was a simple, fast project and I really love the height and scale for this stretch of wall in the living room.
But somewhere between then and now I determined that I wanted to add some new textures as well as a couple more edgy touches (more to come on those in a few weeks!).
So the feminine cabinet was just a little off-center of my vision, but not knowing what to do instead I have just let things sit.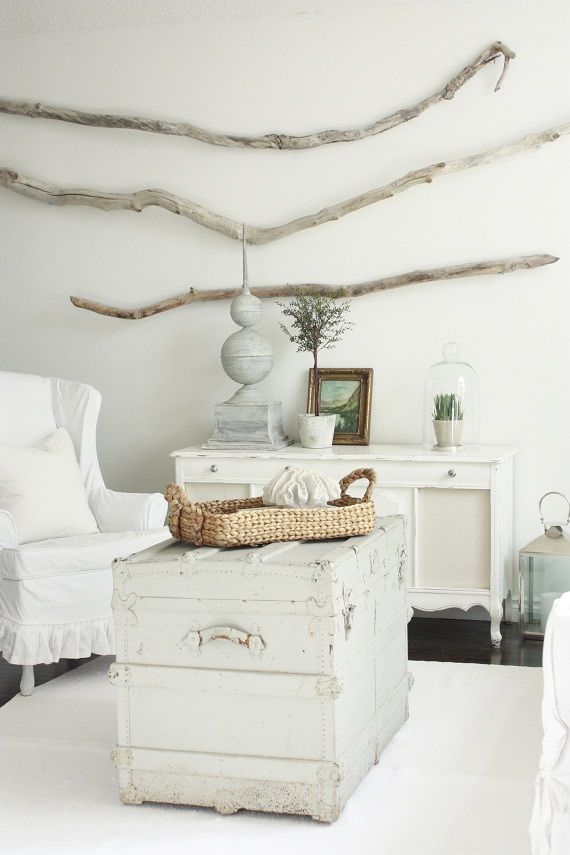 But I saw this old, stripped dresser at a thrift store this week and I knew it was the warmth and texture I was craving. So I have pulled a switcheroo.
I love the limed feel it has from formerly being white, then being stripped. It is far from perfect, far from pristine but it is exactly what I wanted and it will offset some of the new chairs I have coming in here.
Chrome + old wood is match made in heaven for me.
I have yet another dresser I brought home for another spot so I need to find homes for the two items I have now displaced. Check here to look at my updated Blogarage Sale info and I will be adding a couple more lamps and odds and ends there this week too!