I am sure I don't say it enough, but I want to shout it from the mountain tops that we LOVE our sponsors!!!
I always have a sponsor special right before the holidays, and this year is no different. In fact it is the best price you'll see all year if you are interesting in getting more exposure for your blog or small business.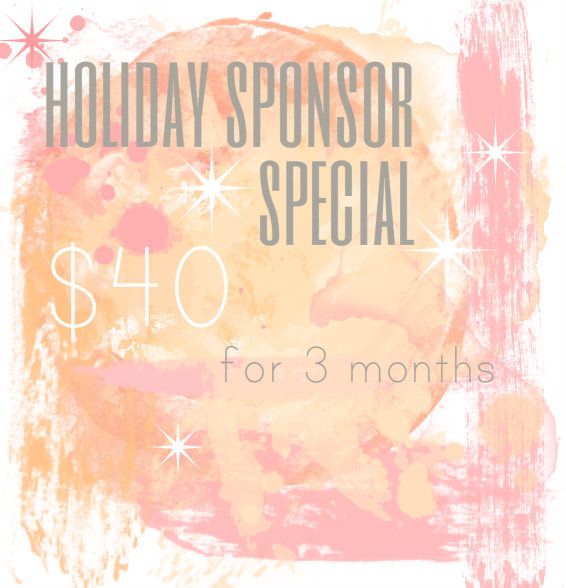 Please keep in mind that this special is ONLY open to fellow bloggers and small businesses! Need help coming up with a link image? I am happy to help.
If you are interested in getting set up or have a few questions simply drop me an email at
inthefunlane@gmail.com
THANKS AGAIN
to all our fantastic sponsors. Show them all a little love by saying hello when you have a chance.