There are going to be a lot of gifts to wrap, package, put under the tree or ship in the near future. I will admit, I am one of those people who enjoy wrapping a gift up beautifully almost as much as I enjoy giving it. And I have learned that everyone loves opening a special package! To make those packages a little more charming this season I am going to be passing on store bought tissue paper or packing peanuts for filler, instead I decided to make my own.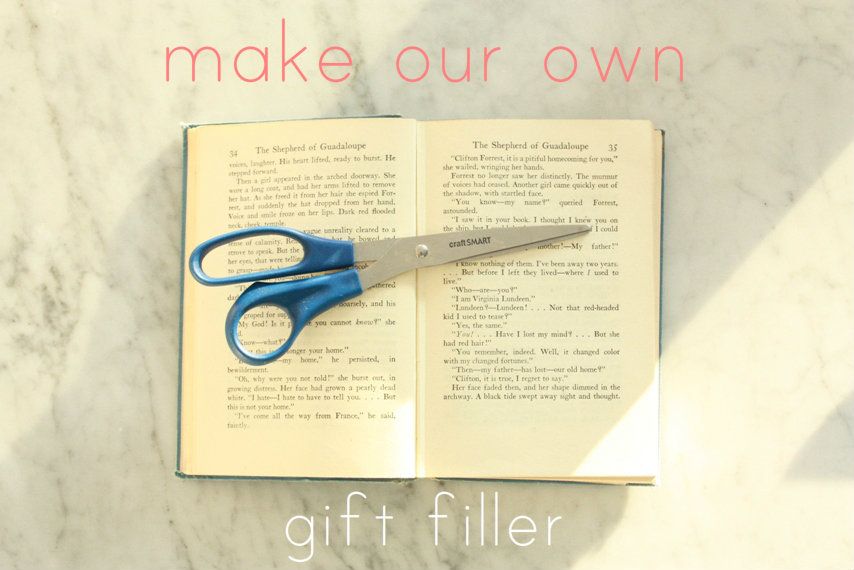 The best part is that it is easy, free and only requires a book, scissors and your hands. I bought this old book, which was missing some pages, for about 10 cents a couple years ago to do all my book page ornaments
(click here to check it out)
, then last year I used it
again for these tins
. This 10 cent book has been used in countless crafts, I would recommend to everyone that they have at least one old book on hand for various crafts.
I ripped out 2 or 3 pages at a time and simply cut them into very narrow strips. The more pages you can cut at once the faster this will go. And the strips don't have to be perfect or too straight. I just eye balled it. I thought about throwing them into the paper shredder but I wanted really really fine little strips for this and mine isn't all that fine but if you had a lot to make that would save time!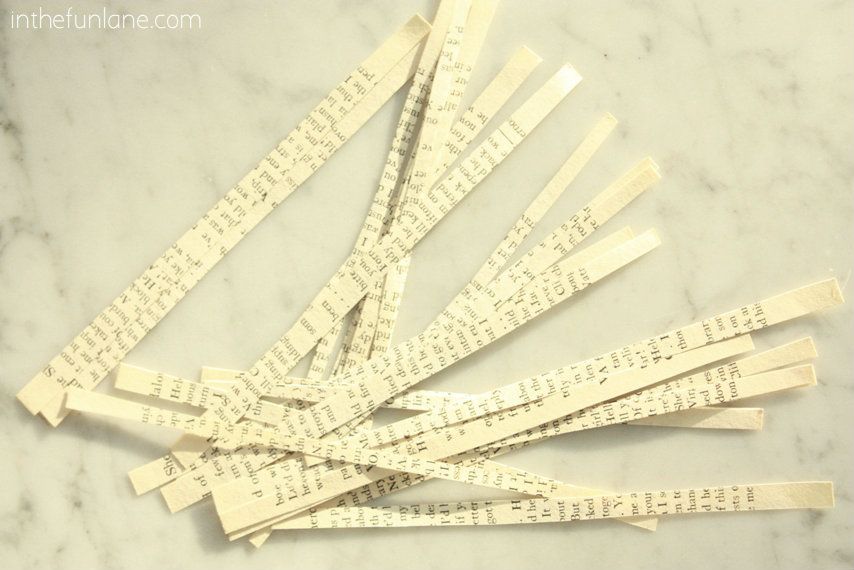 Once you have a little pile of strips just ball them up in your hands a few times to crinkle them and soon you have a little pile like this.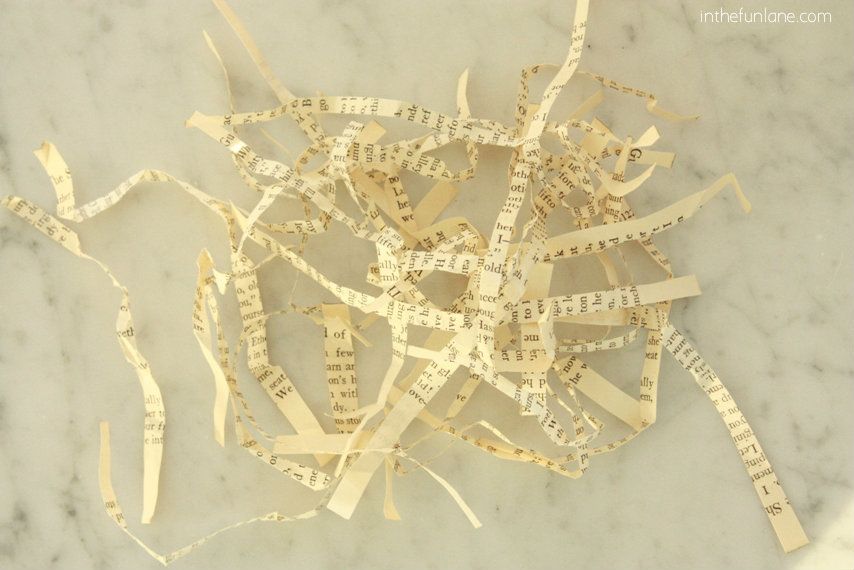 I made a bunch to pack up Wren's teacher's gift. It's especially fitting for teachers or those who love to read, and a great way to make sure any delicate treasures make it to school in one piece after being transported by busy little people.
After taping up the box I decided to monogram some craft paper with the teacher's initial. It was a really fast craft (under 5 minutes from start to finish) and an easy way to show a little extra appreciation with a personal touch.