Back in November my Sister in Law, Kate, and I indulged in a girls night out to see the latest Twilight installment. We had a blast, and somehow during the movie previews we concocted a plan to give her down town highrise condo a dramatic makeover.
The Mission: Taking a standard rental unit and making it feel like a girl's oasis in the sky. Oh yeah, and we only had $1200 to spend. ON EVERYTHING.
Here is how Kate's condo looked when we started on our mission.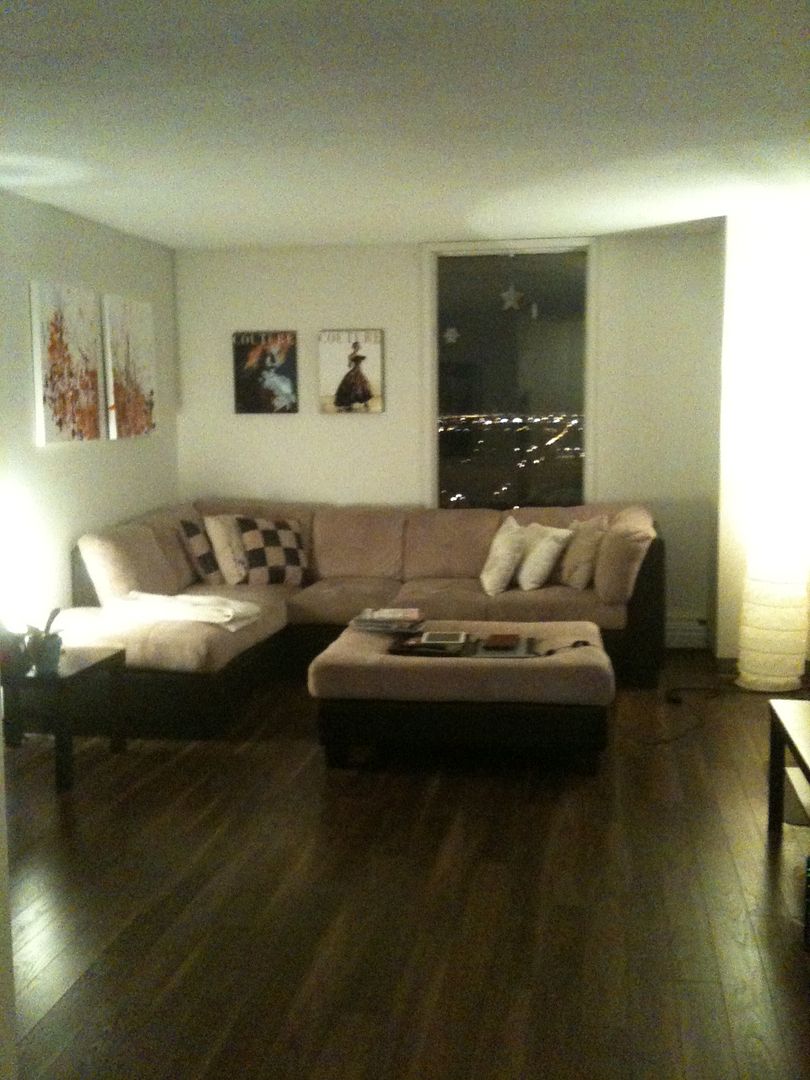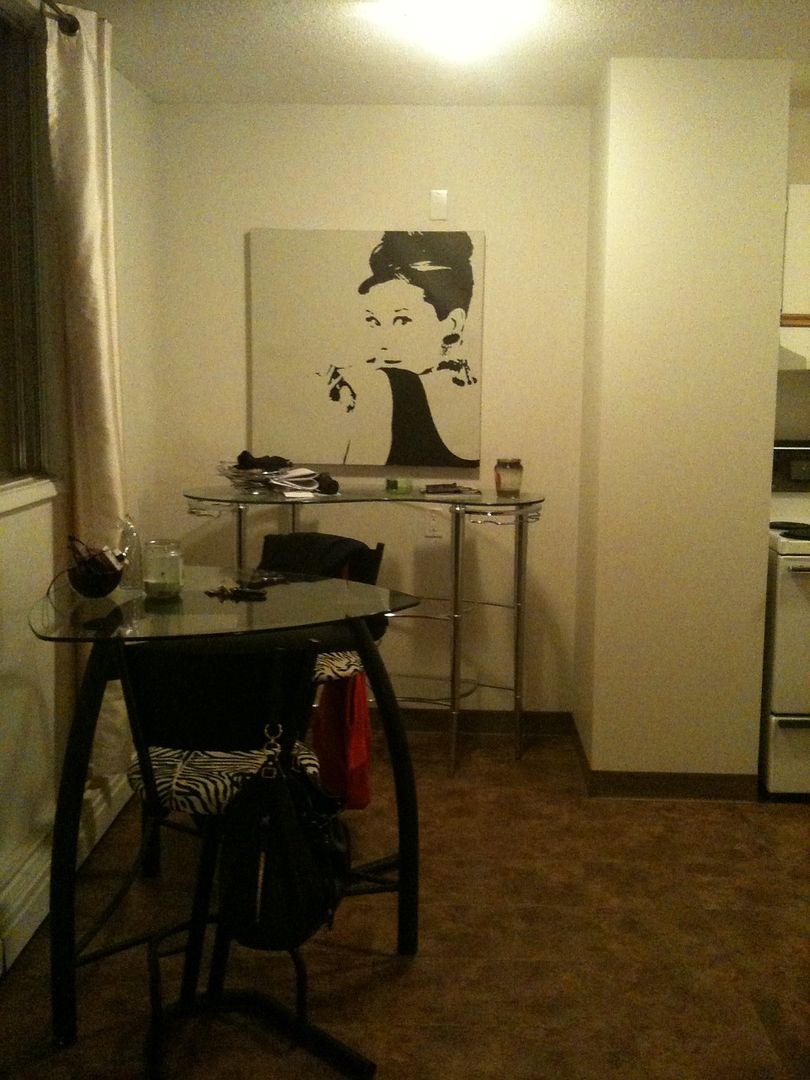 Kate was ready to let everything go and start fresh so her first job was to list it all in online classifieds. She did GOOD and brought in an extra $500. She decided to add that to our budget so in the end we had $1700 to play with to decorate her living room and dining room/kitchen.
You may remember the game plan I shared back in December.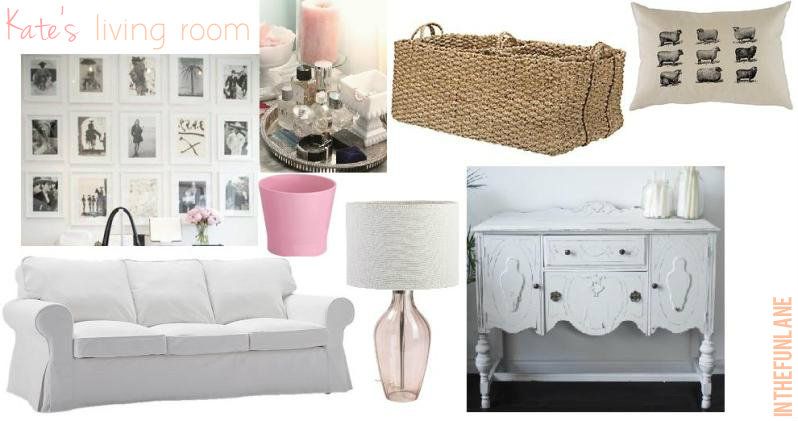 And wouldn't you know, when I got home from snapping some pictures this weekend I discovered the 2 overall room shots of the living room got deleted. So I am going to have to retake those later on, but in the meantime I think you will get the idea with these photos.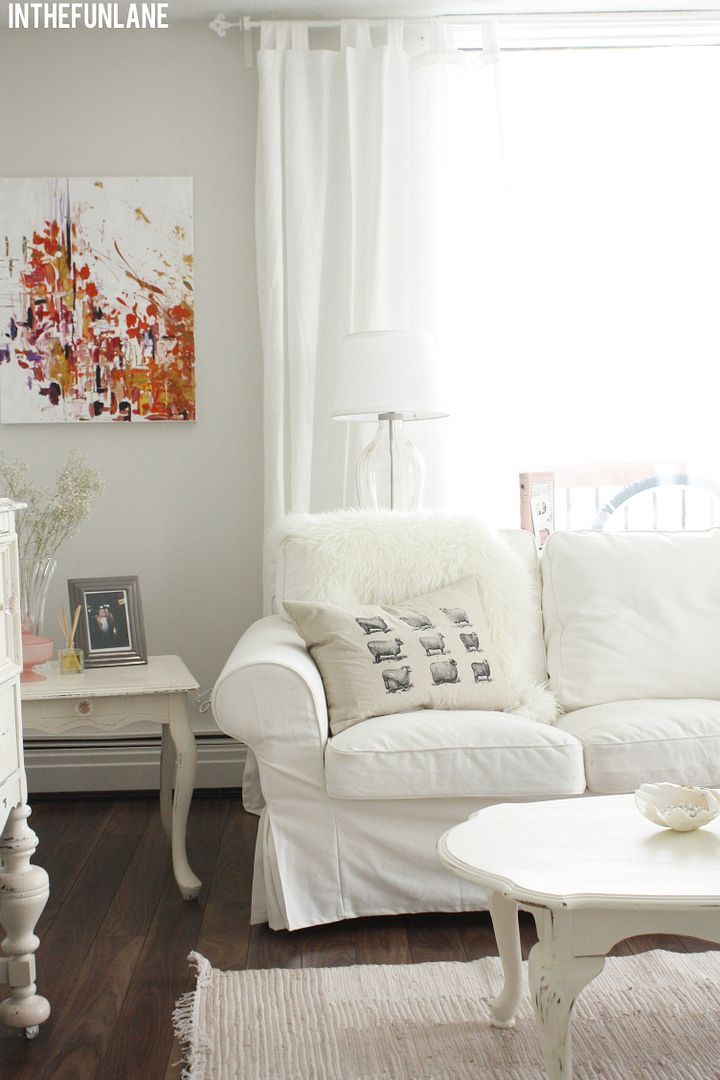 She is a single girl in her mid-twenties so we wanted to play up the feminine touches with little hits of pink and other fun goodies that guys not fully appreciate (at least not my guy).
We had SO much fun thrifting up a storm together and absolutely everything in her condo is either thrifted or from Ikea.
One of our first finds was this vintage pink wicker picnic basket for $4. We had no idea what we'd do with it but we loved it.
The living has a few touches we are still working on, like filling these frames with black and white photos from Kate's travels and adding a collage wall near her entry.
The old buffet was another amazing find we scored for $160 and then painted and distressed together. All the frames are Ikea.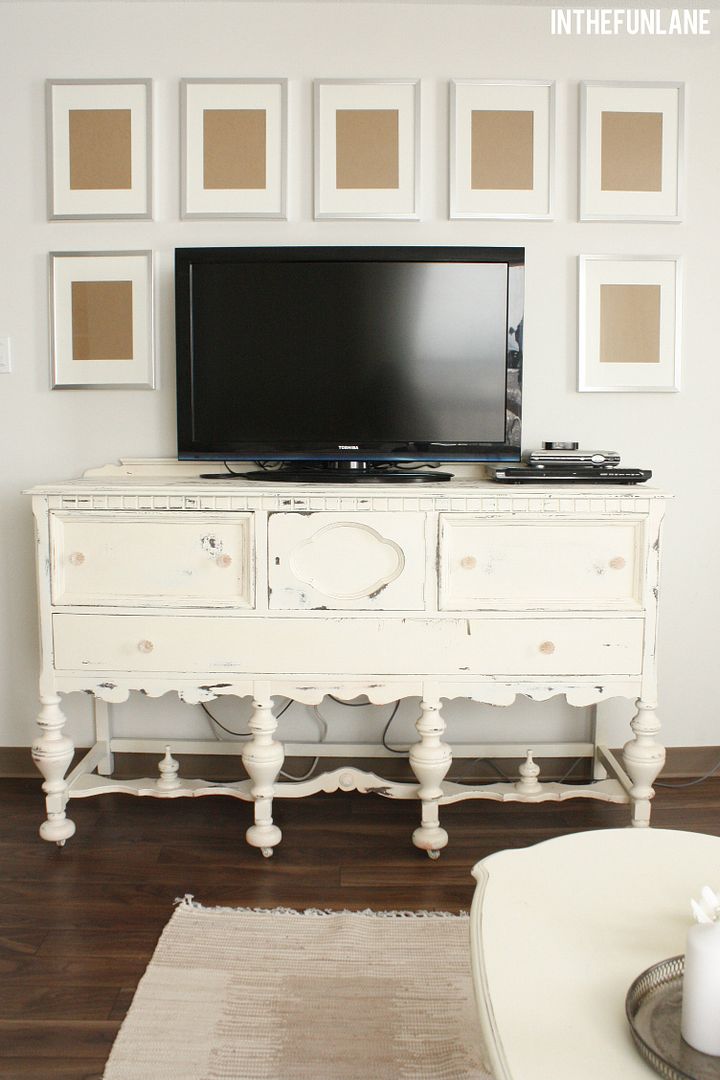 The rug picks up all the soft shades of cream and pinky-beige we used.
Because Kate's condo doesn't have any ceiling lights we wanted a sofa table but found it hard to get one long enough and high enough. We ended up scoring this one on Ikea for $20 which was the perfect height thanks to it being on casters. The only hitch was that it was bright orange so we simply draped a white sheet on top and you cannot even see the orange (I had to roll it out a little to get this shot).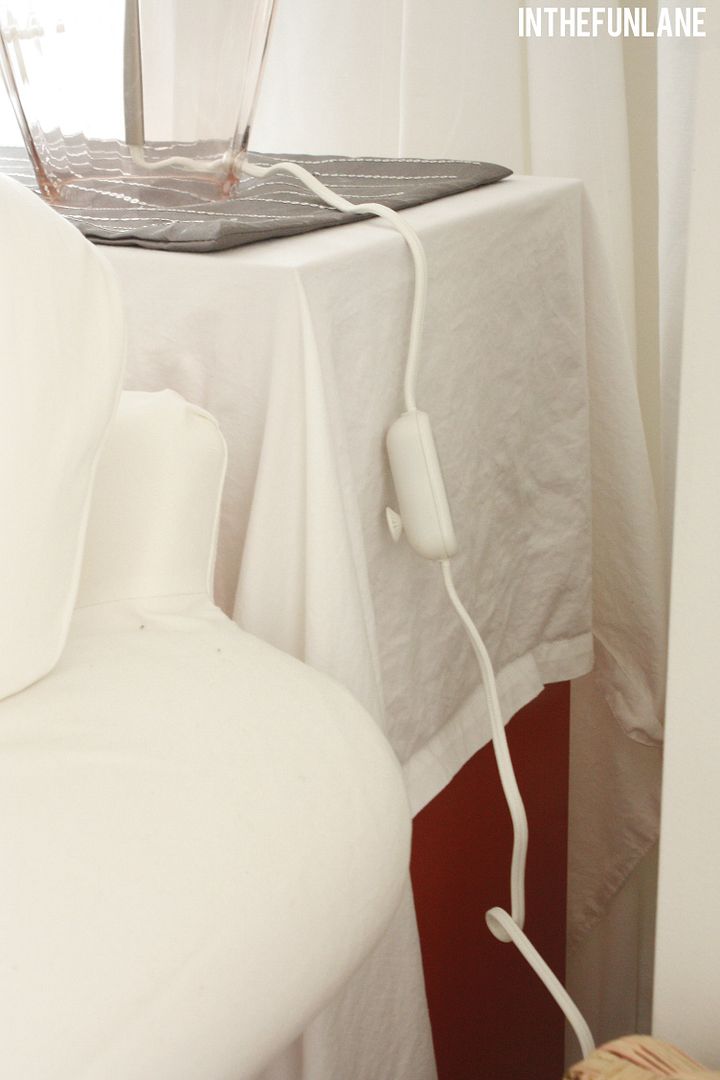 The modern art around the condo in shades of pink, gold and orange was done by a very talented cousin of ours and the faintly pink glass lamps were also as-is section finds at Ikea for $20 each. The pieces truly fell into place really nicely for us every time we went hunting for things.
Still missing is a leaning mirror behind this chair. It is sitting in my garage just waiting to get over there when we find a truck to get it moved.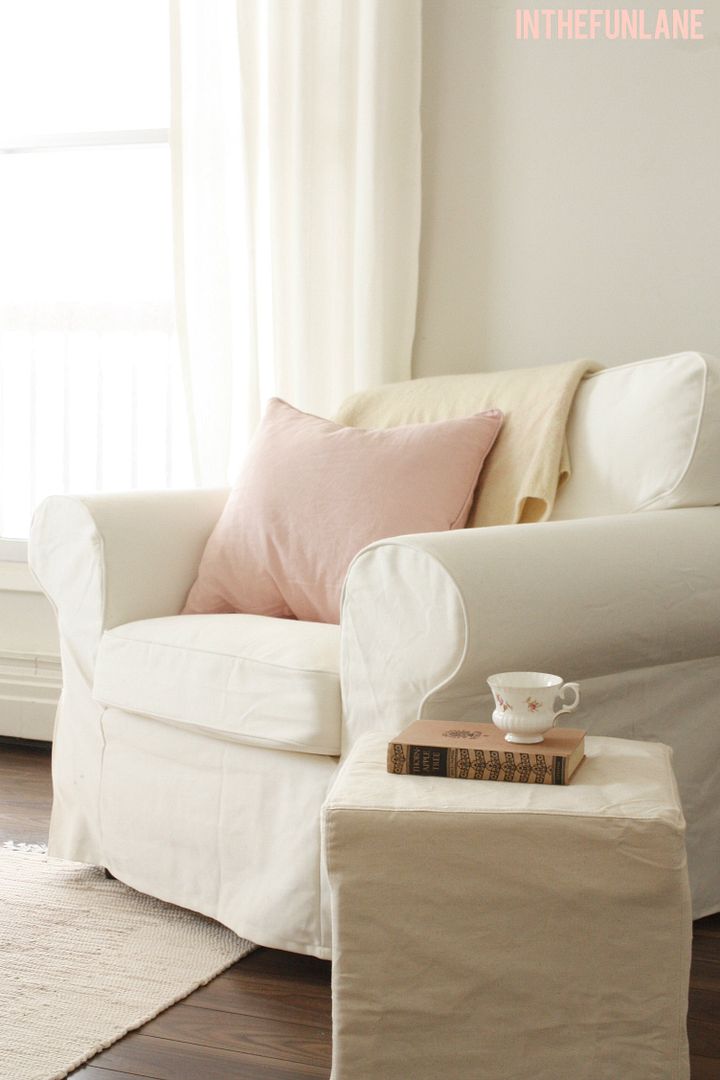 Kate's dining room is a mix of glam/eclectic/feminine. You may recognize the dresser (formerly in our Master Bedroom), it was a perfect fit for her place. I picked up the mirror for $40, my Mother in Law found a crazy beautiful lucite lamp and gave it to Kate for Christmas and we found the chairs for $5 each out thrifting.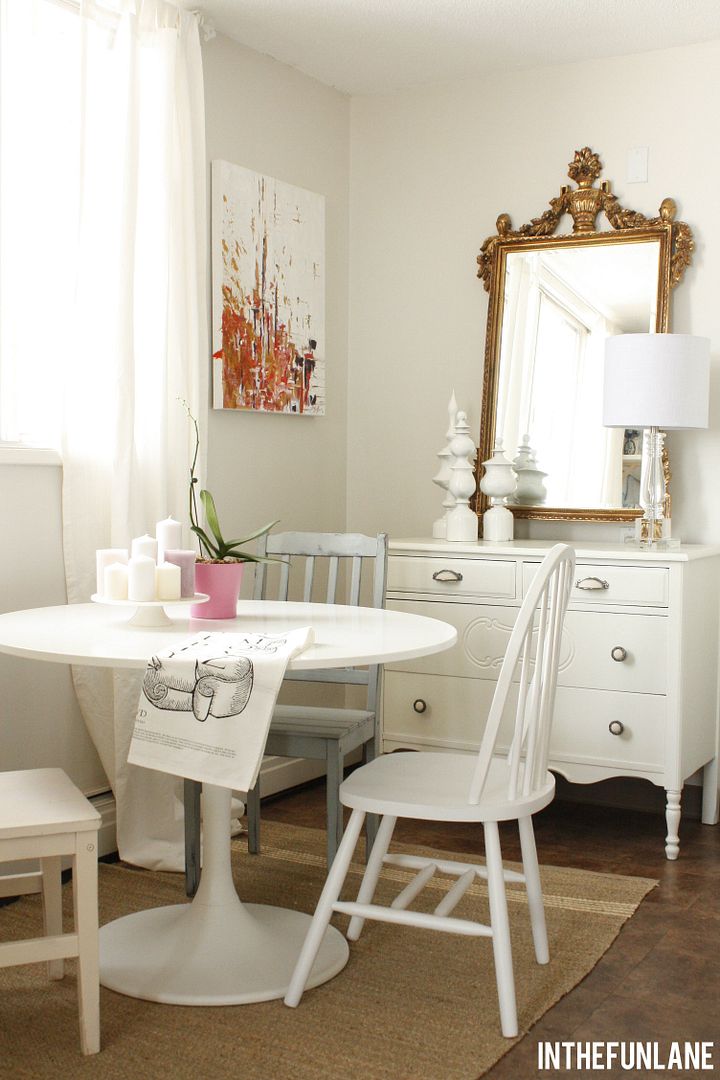 Some shelves in the kitchen hold more of our thrifted treasures.
(I am SOOOOO stealing those tumblers)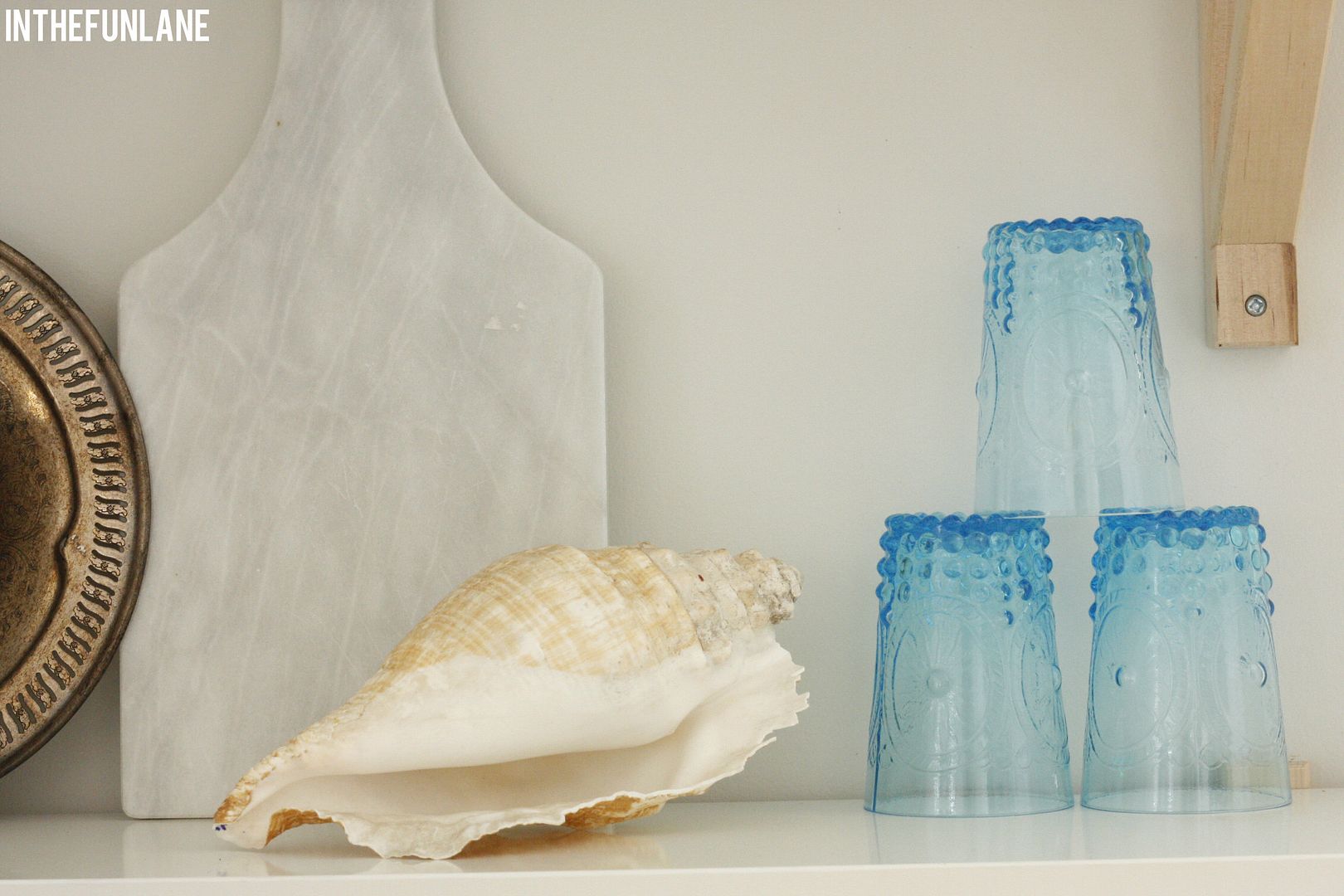 The Ikea table, along with the extorp couch and chair covered the brunt of our budget so we had to get frugal on the accessories!
We also painted the chairs together. Giving one each a different color for a collected look. This one has very very faint pink stripes to tie into the living room pinks.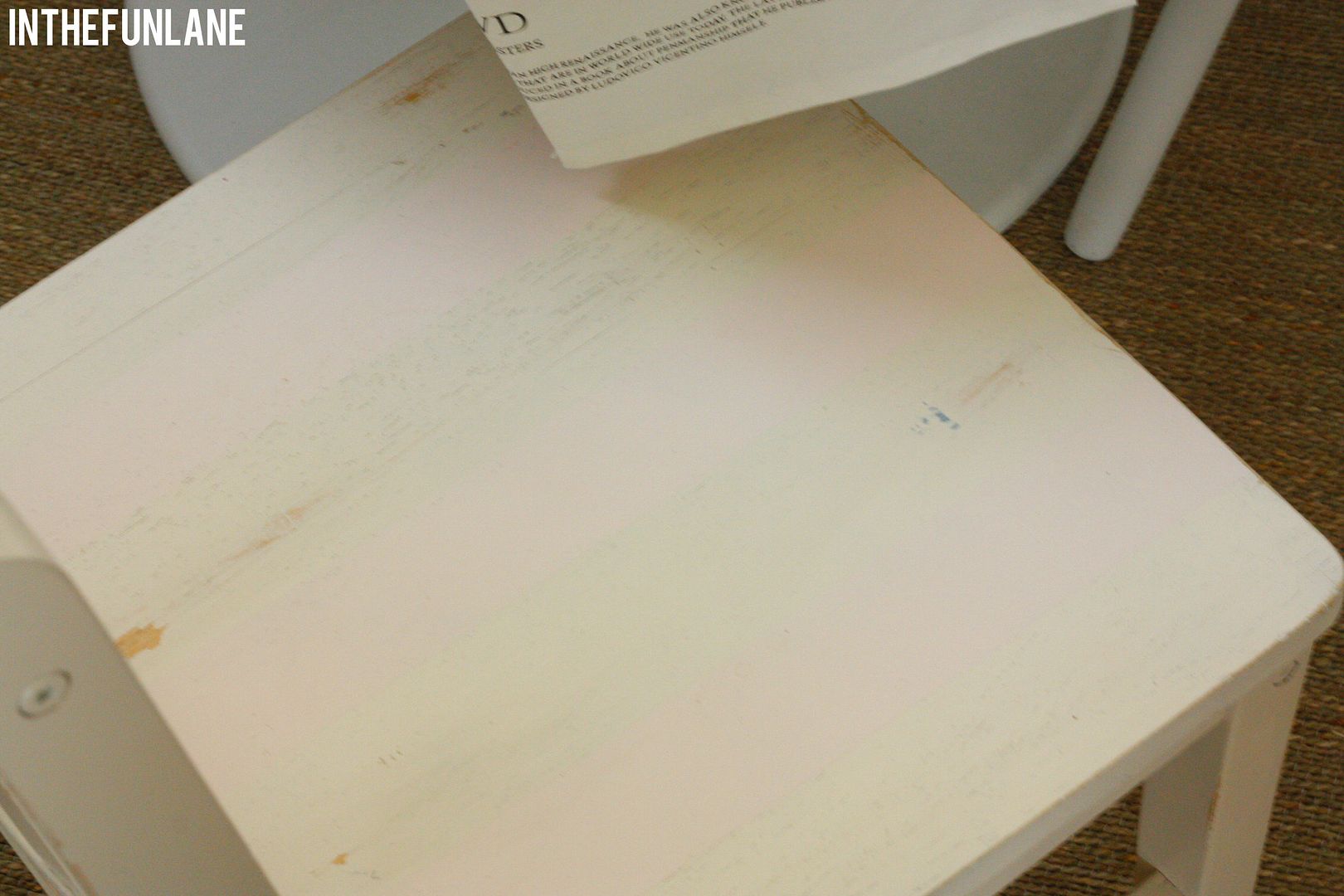 The finials were yet again thrifted.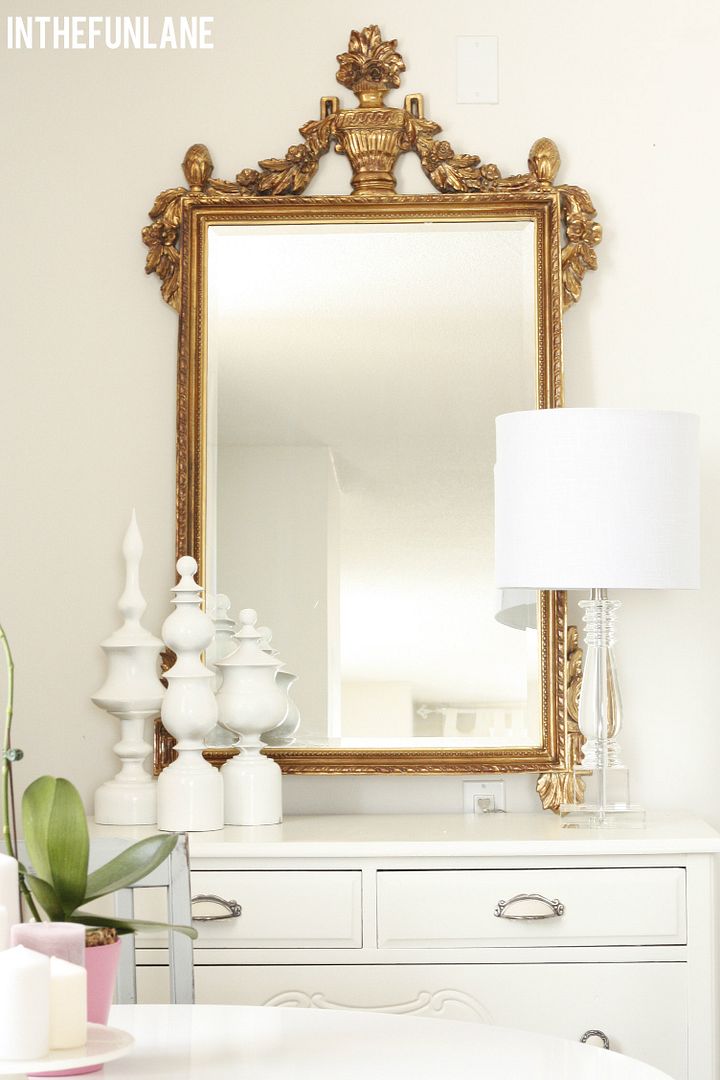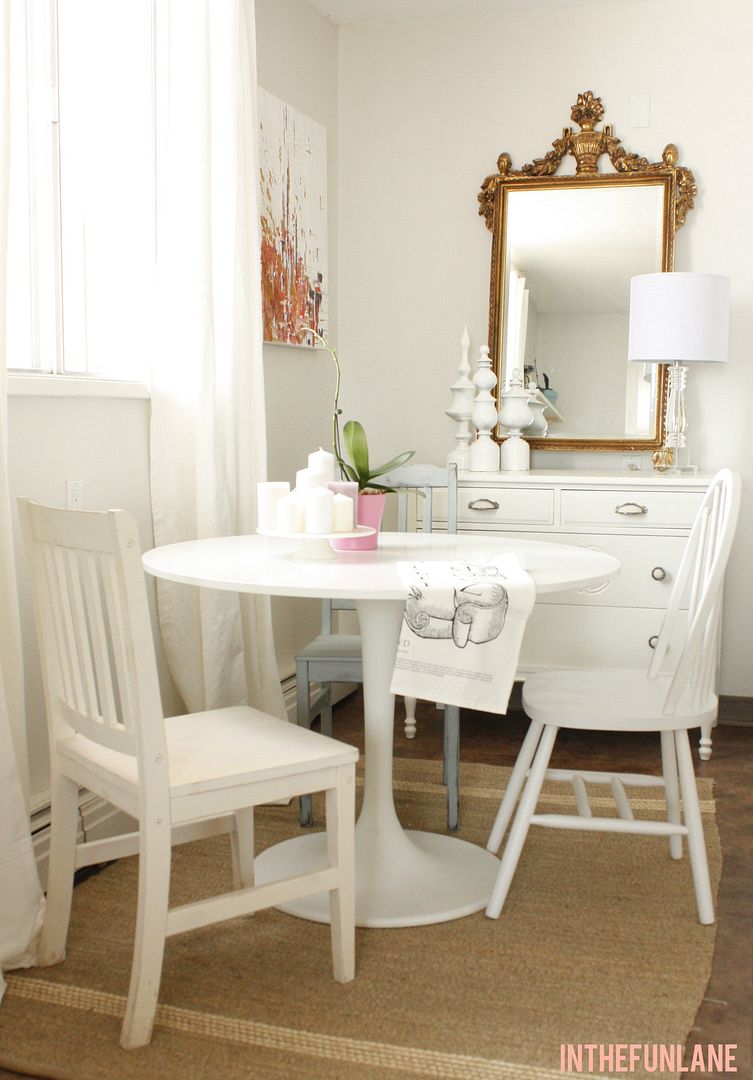 It was a very busy month to finish it all up and get out thrifting till we felt we had the things we were looking for but Kate is thrilled with her new pad and that makes it all worth it! Plus it is always fun to have someone who understands my obsession with thrifting (I think she's hooked now too!).
Now we just have to tackle her bedroom...