It is definitely the season for love here in our little family. I have been rocking head to toe pink this week . Maybe a little dramatic? Maybe a little over the top? probably. But I am tickled pink (hardy har) to have an excuse. (dress and shoes above are from Tailor and Stylist for anyone asking, tights are F21 and headband is my own creation).
Wren and I have been working on her school valentine's. My mom bought her these adorable Vintage inspired ones and I am finding it hard to hand them over. All throughout the past week we have been doing little surprises daily for each other. Yesterday I picked up a perfectly pink baby cake for Wren (and a chocolate eclair for her daddy) as my little gift.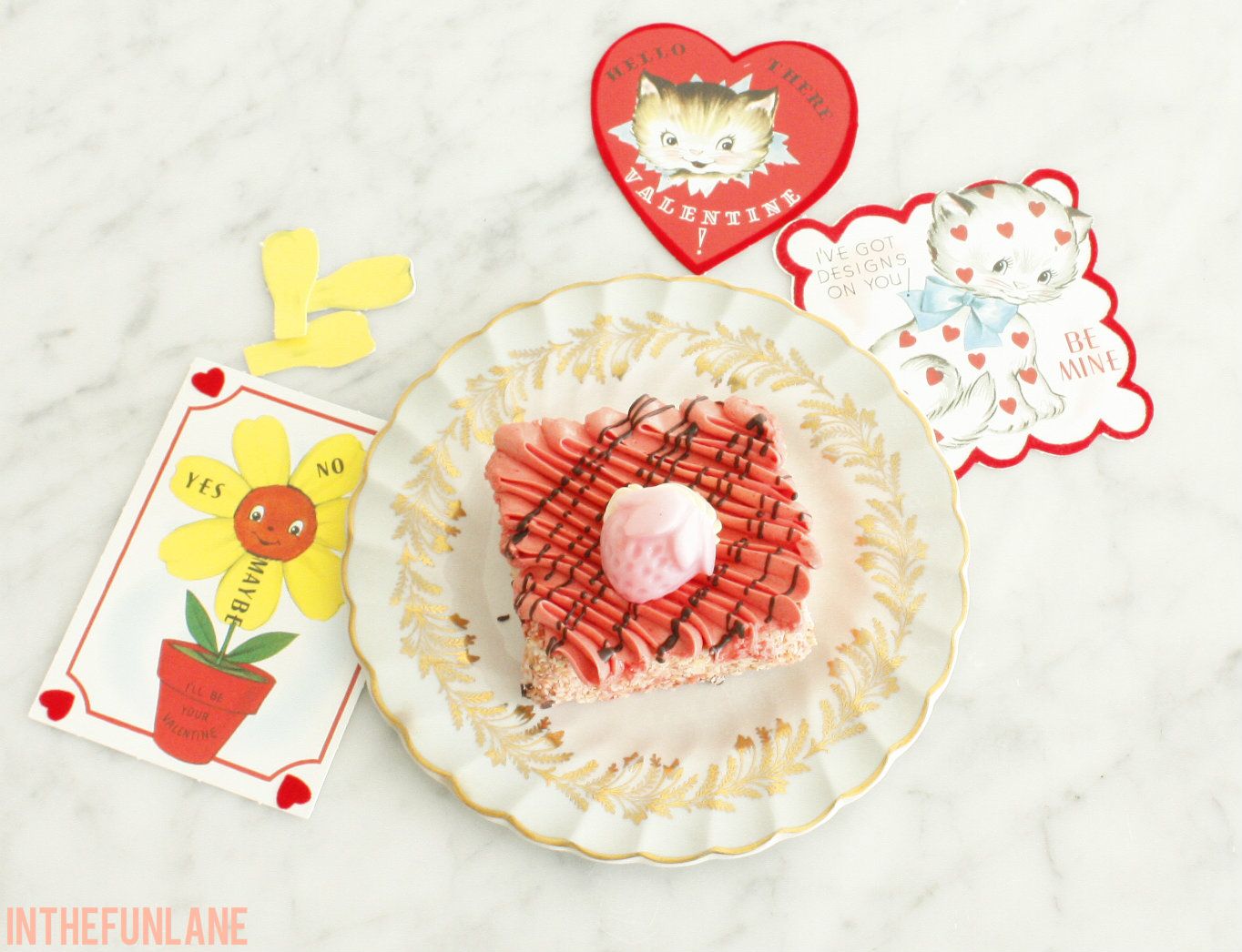 And all last week Wren was furiously making these creations out of dollar store paper doilies as her surprises for us. I grabbed three different colors and sizes and she has made infinite combinations out of them by flipping some backwards for lighter pinks or whites and gluing them together.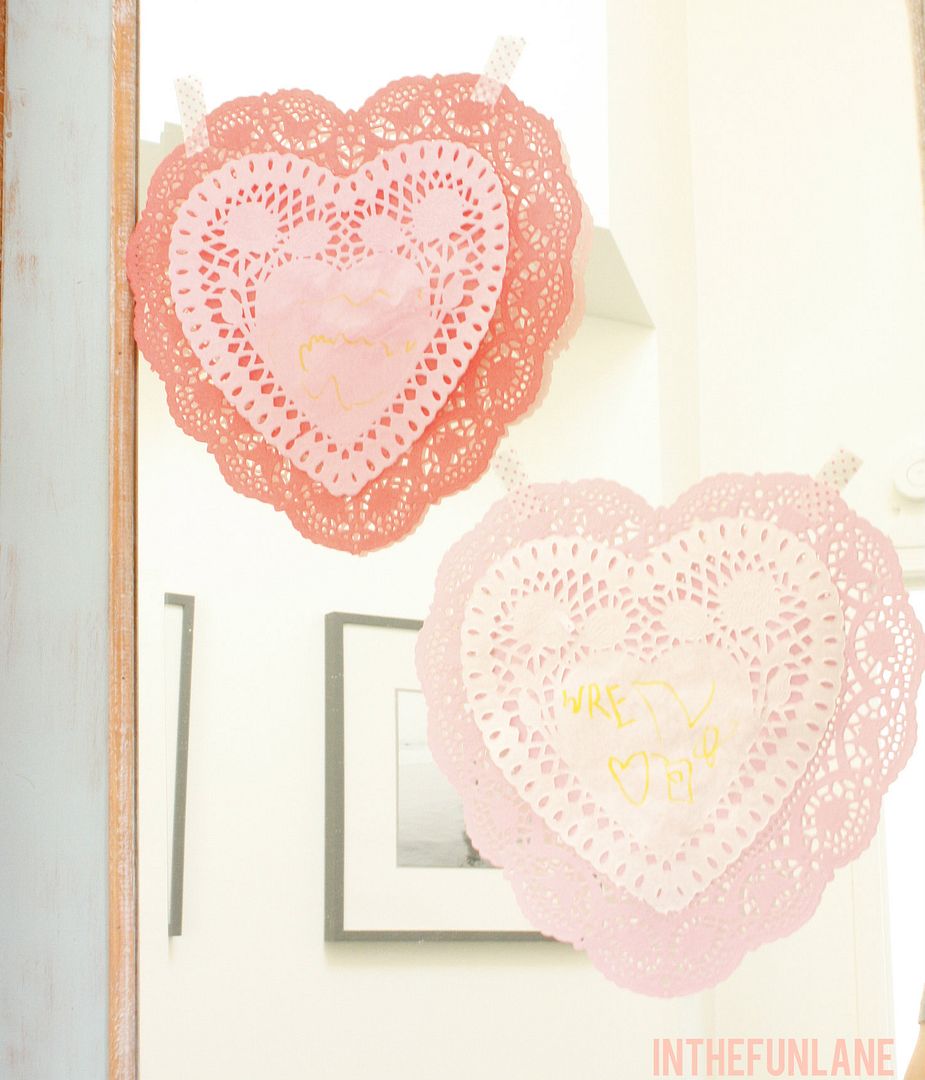 Together we made a few extra so we'd have enough to go down the entire (yet unifinished) staircase.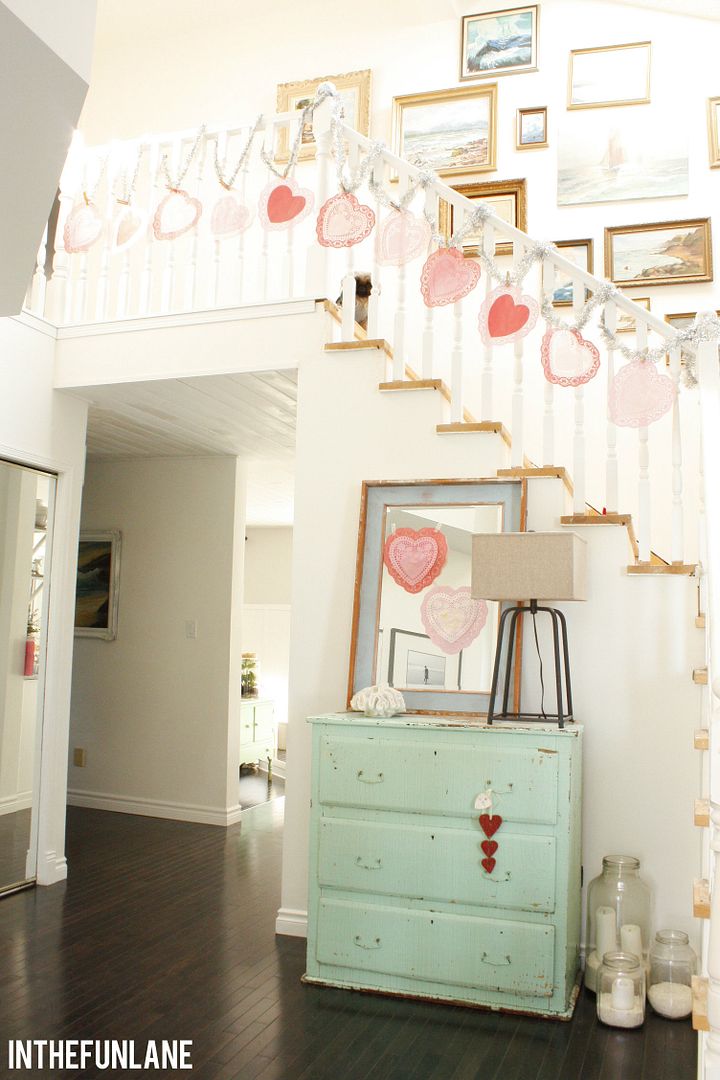 I just clothes pinned them to the garland for an instant art display.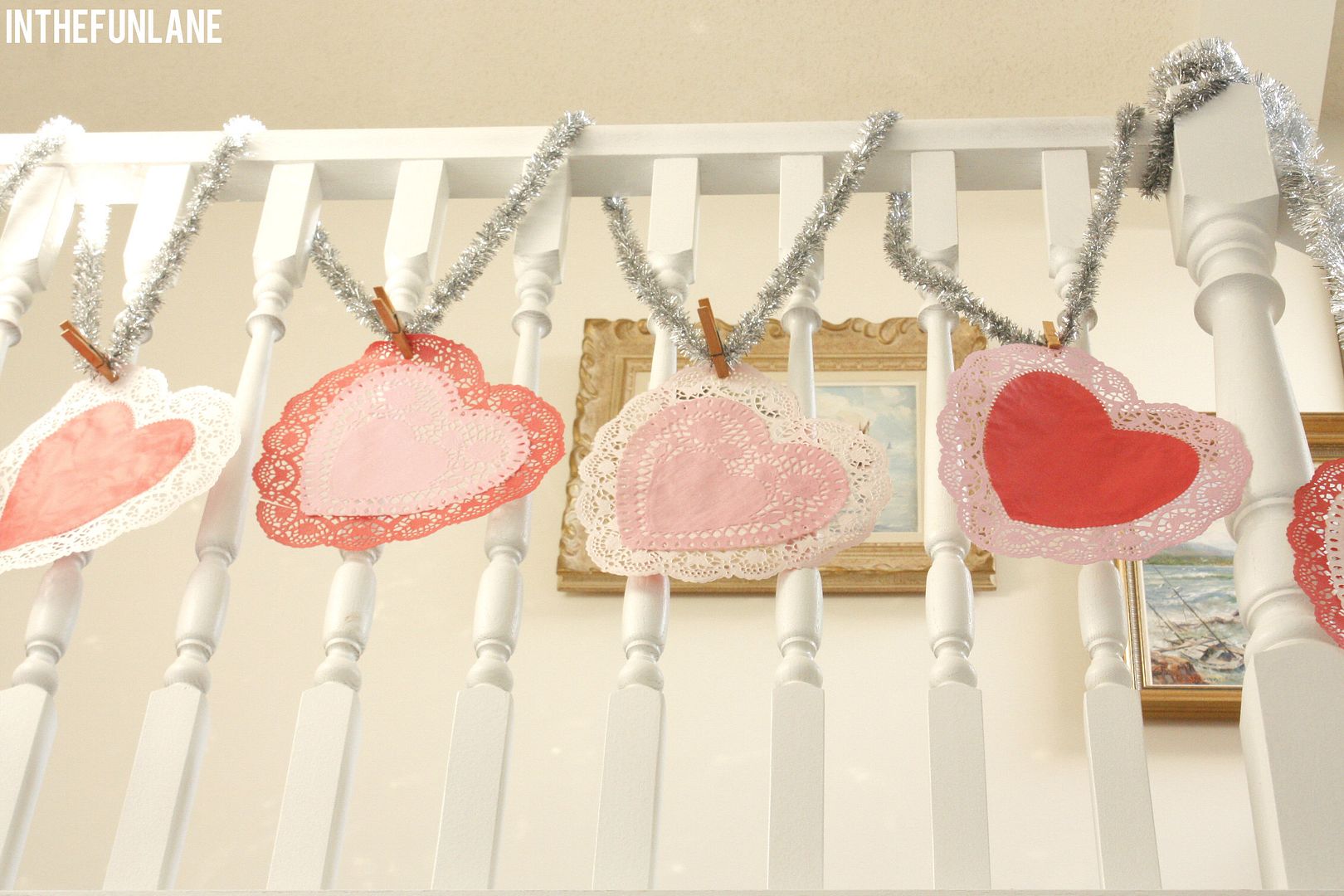 Also infinitely useful? my clearance christmas tinsel garland making ANOTHER appearance. That is already 3 times this years guys. Best $1.20 I ever spent.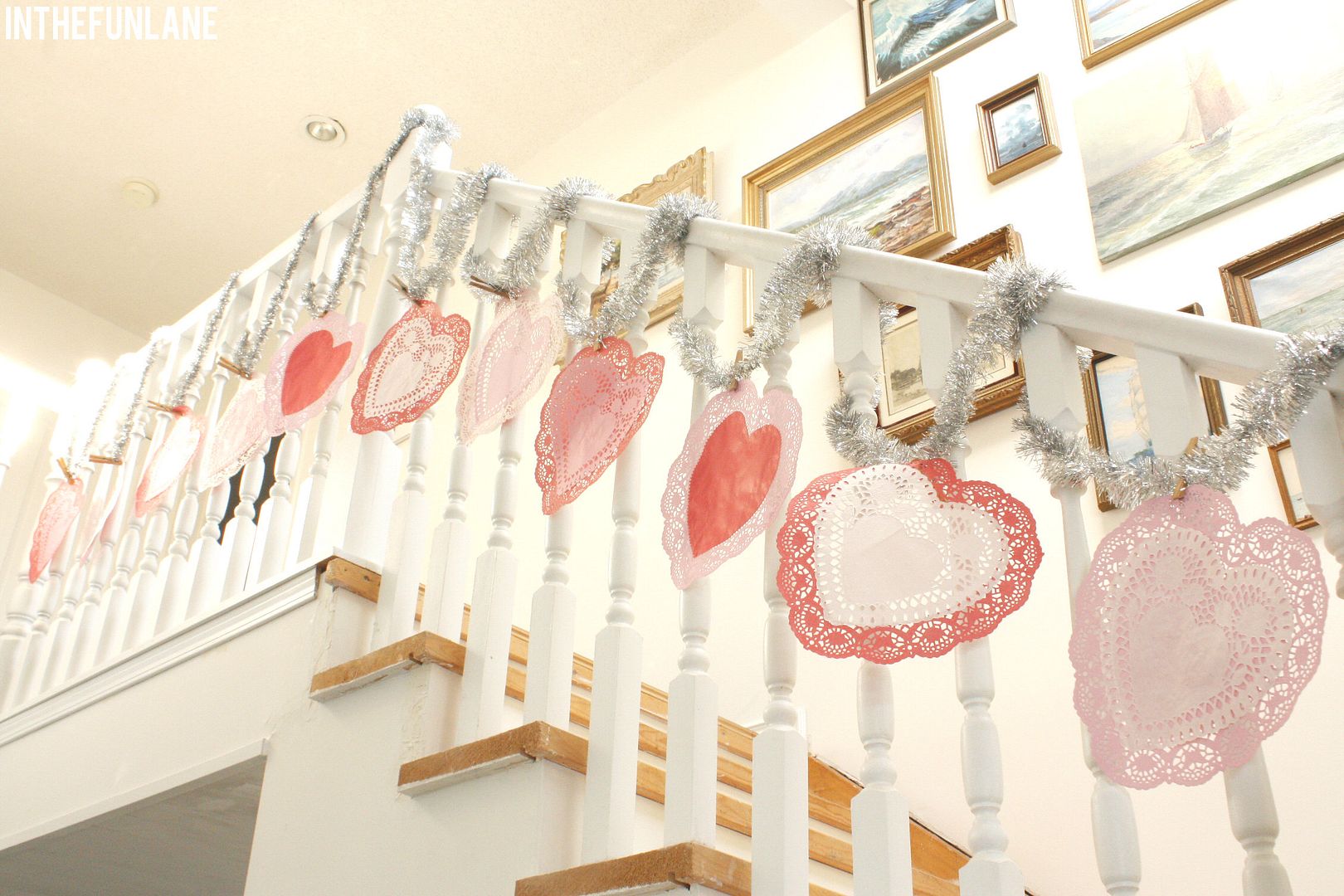 One of my little surprises for her last week after school was a donut. Of course that's hardly seasonal.
But I threw a handful of pink nonpareils on top and set it on a sparkly piece of dollar store paper for a glam placemat and she was thrilled!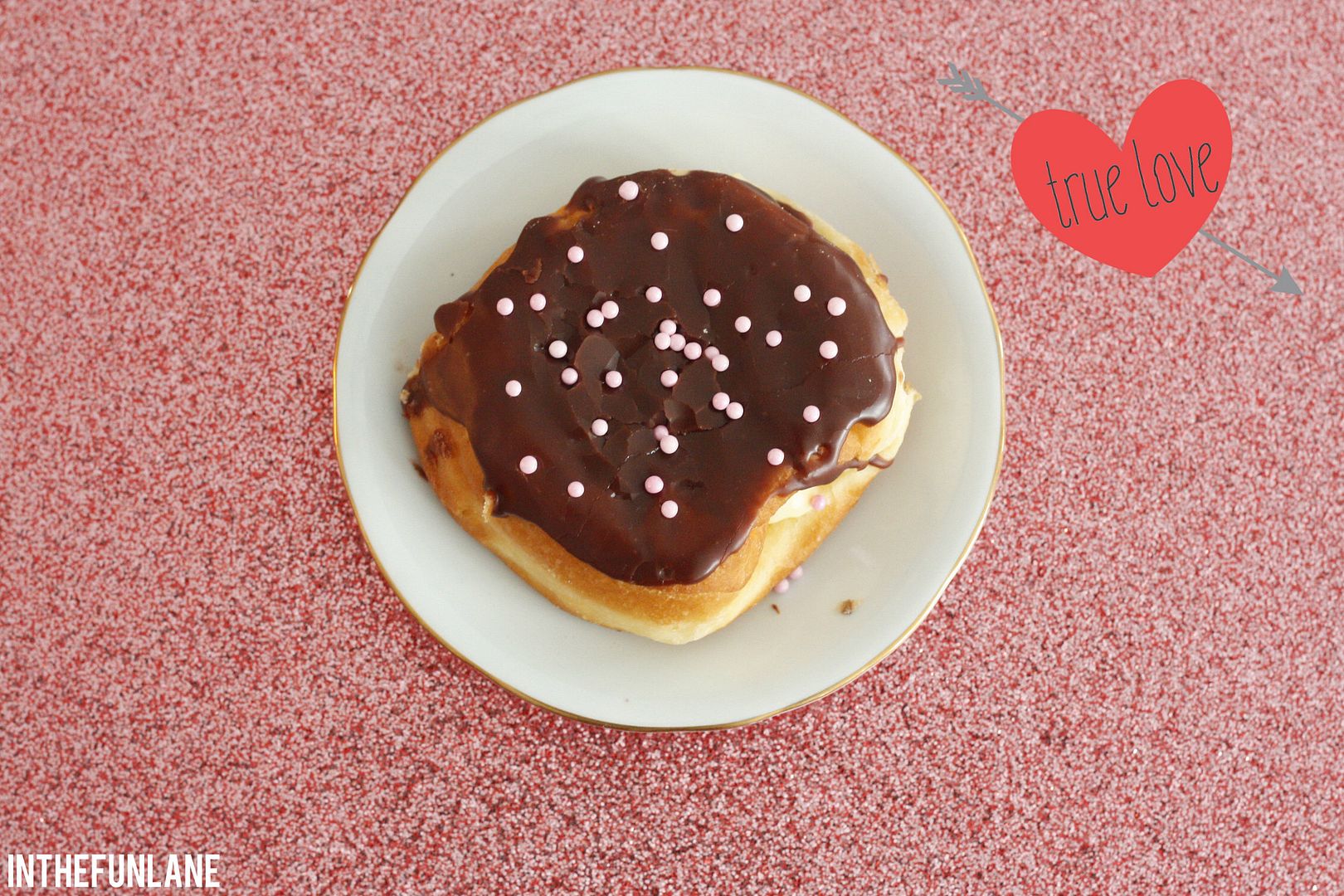 Hardly revolutionary, but we've also been cutting all our food into hearts. Heart pancakes, sandwiches and jello all seem to taste a little better than normal ones in our house... hmmm.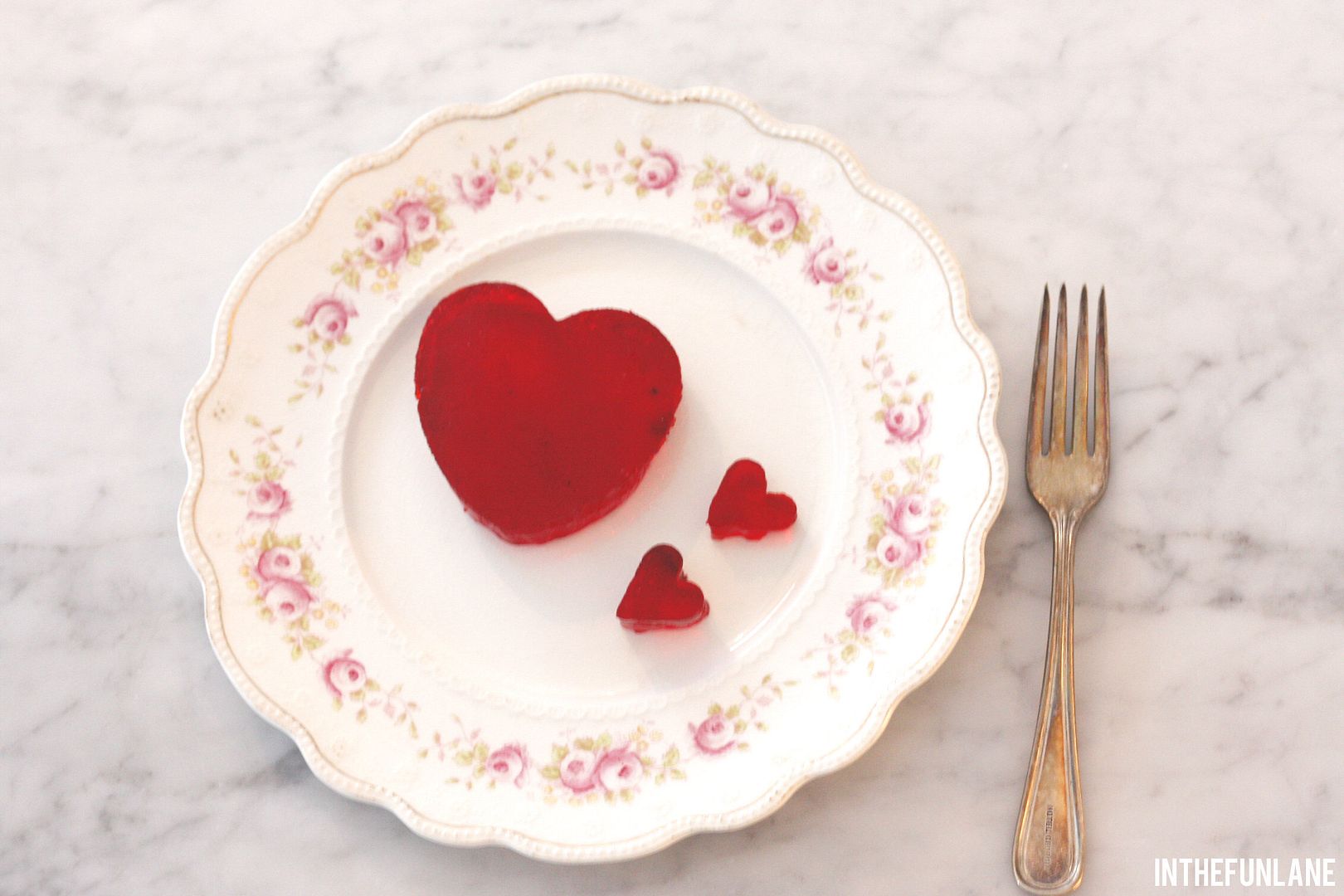 My first little surprise for Sean was a heart over our headboard I quickly whipped up with Washi Tape while he was out buying me some more printer toner on Sunday (he surprised me as well with my favorite latte, definitely a keeper girls).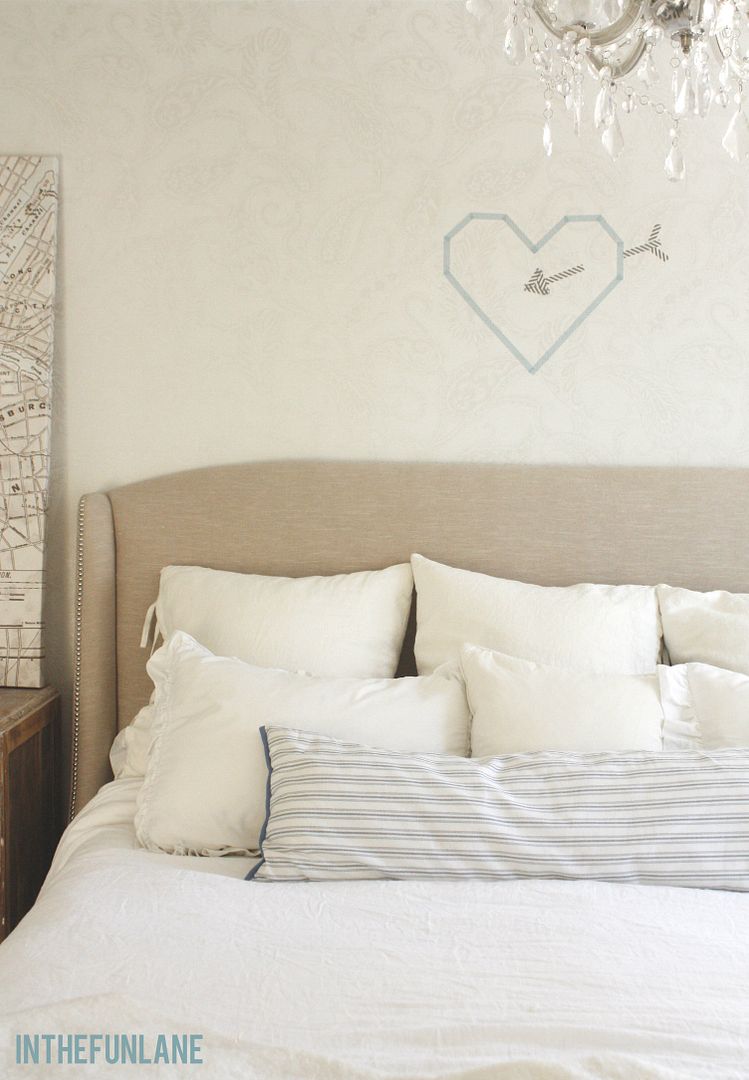 But because I am finding it hard to pick just one this year, I wanted to ask all of you: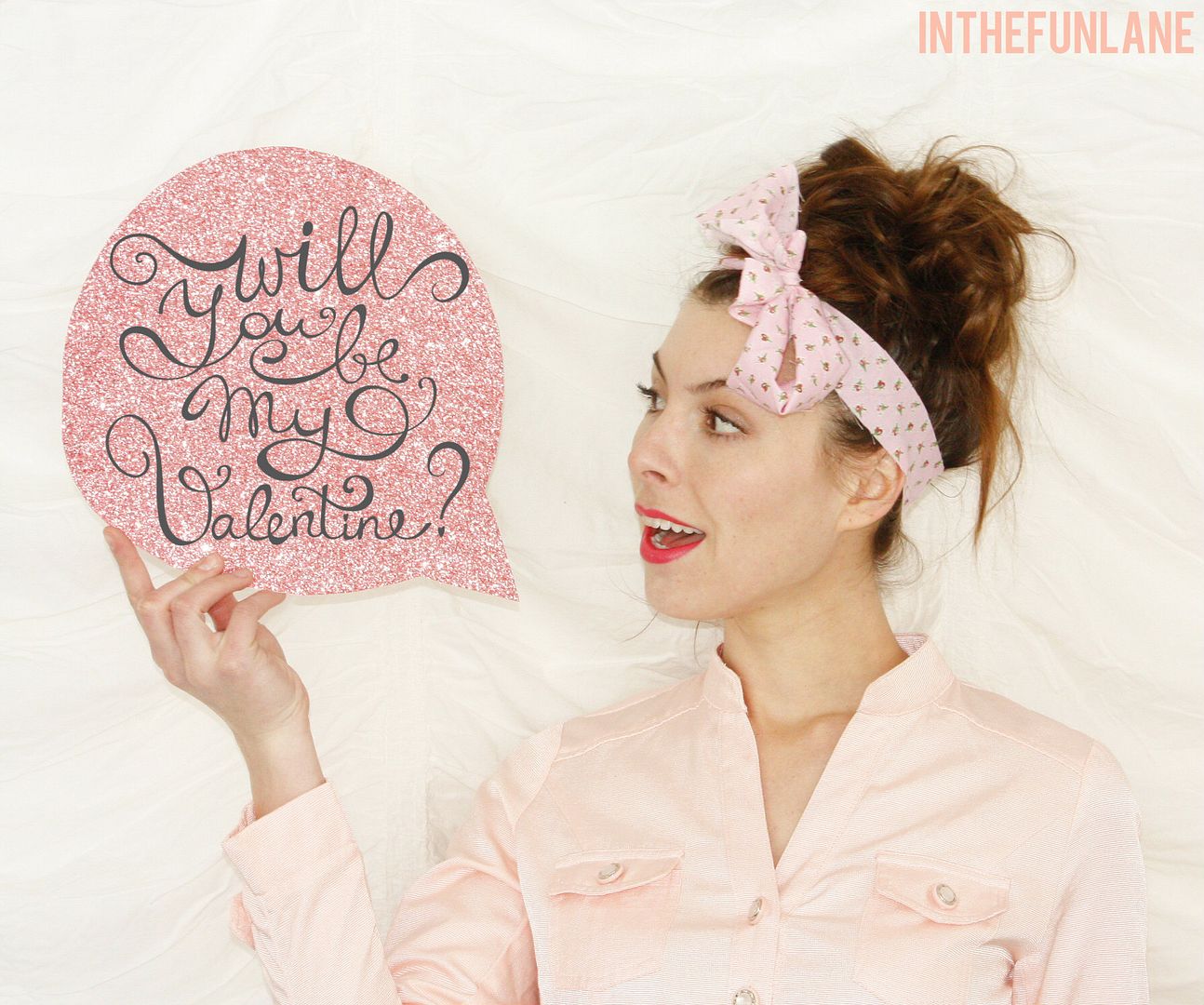 Hope you have a LOVE filled week!!