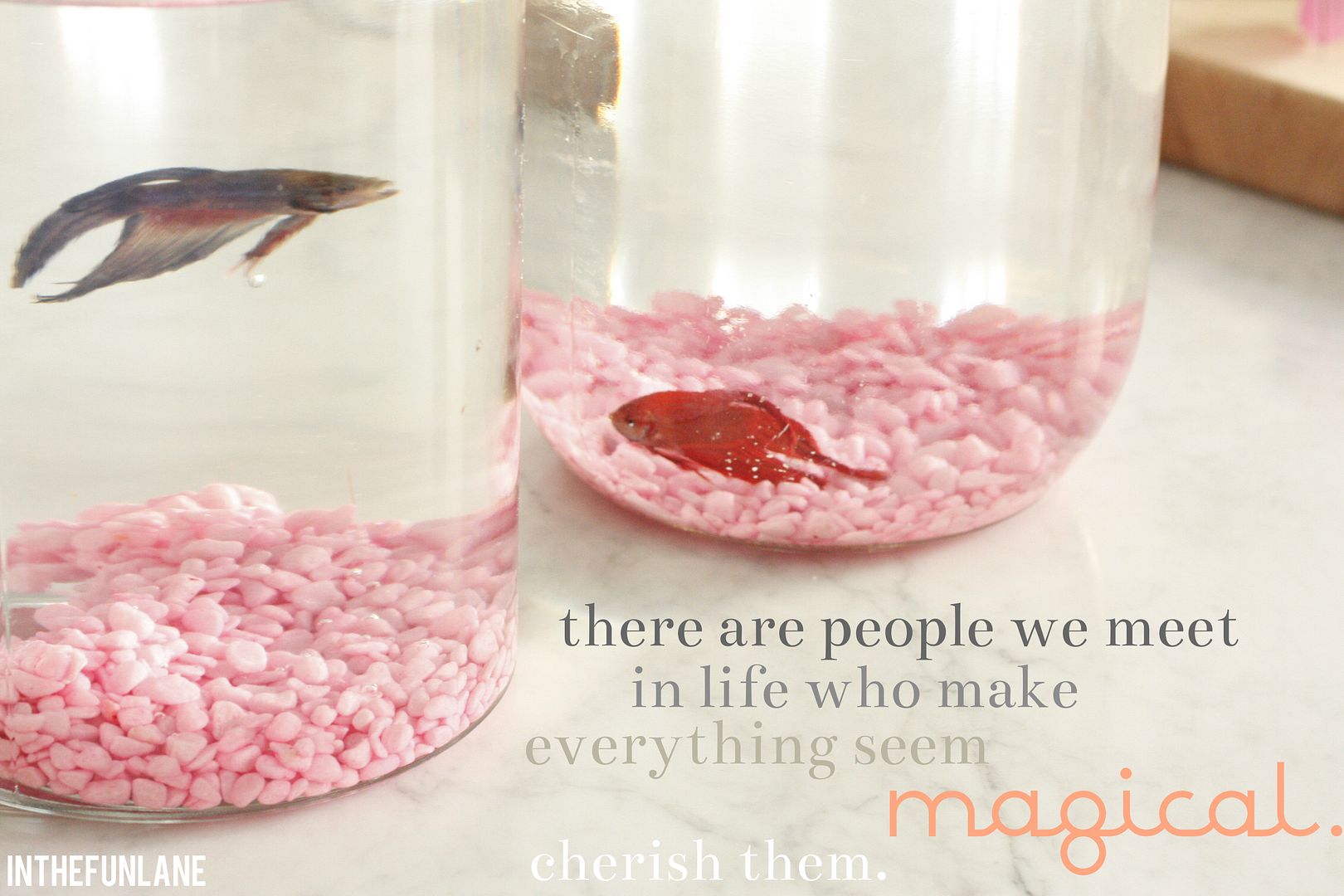 I bet you know a person like that too. You definitely do if you know a small child. Everything is new and exciting, which is probably the single best thing about being a mom. Wren hasn't said much about wanting a pet of her own, but a couple weeks ago she discovered that fish can, indeed, be pets. And we thought she would do a good job and learn a lot if we had one, so we surprised her and told her last week she could have two.
That was probably the longest weekend of her life, waiting till we could go this Tuesday and pick them out. But she didn't pester us, she didn't whine. She just kept saying "I'm soooo excited about the fish".
We let her pick the colors, the names (Tomato and Blueberry), where we'd place them (and the pink rocks, of course). She has spent hours talking to them, watching them and updating us all on what the fish have been doing. She hasn't done anything we've told her not to do, like putting her hands in the water, over feed them etc. and has been a wonderful fish-mom. I'm not surprised, I'm just pleased that something so simple as a $4 fish can teach her so much, as well as teach us that we can trust her to follow instructions and keep her promises.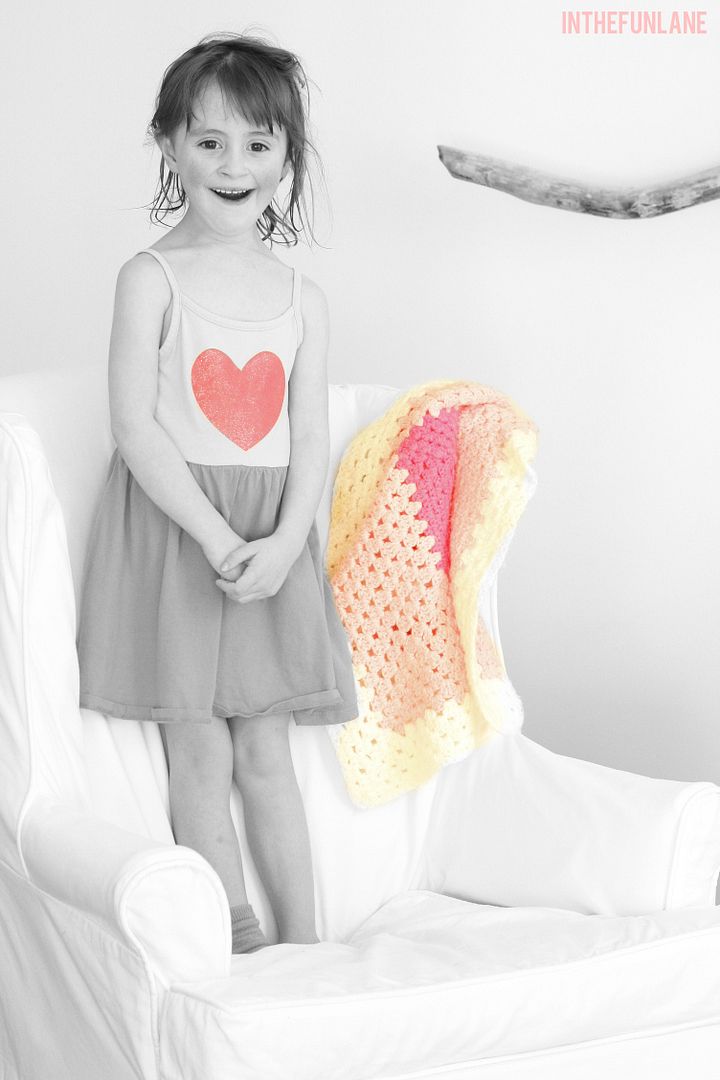 She is definitely getting to the "big kid", which she reminds me she is daily.