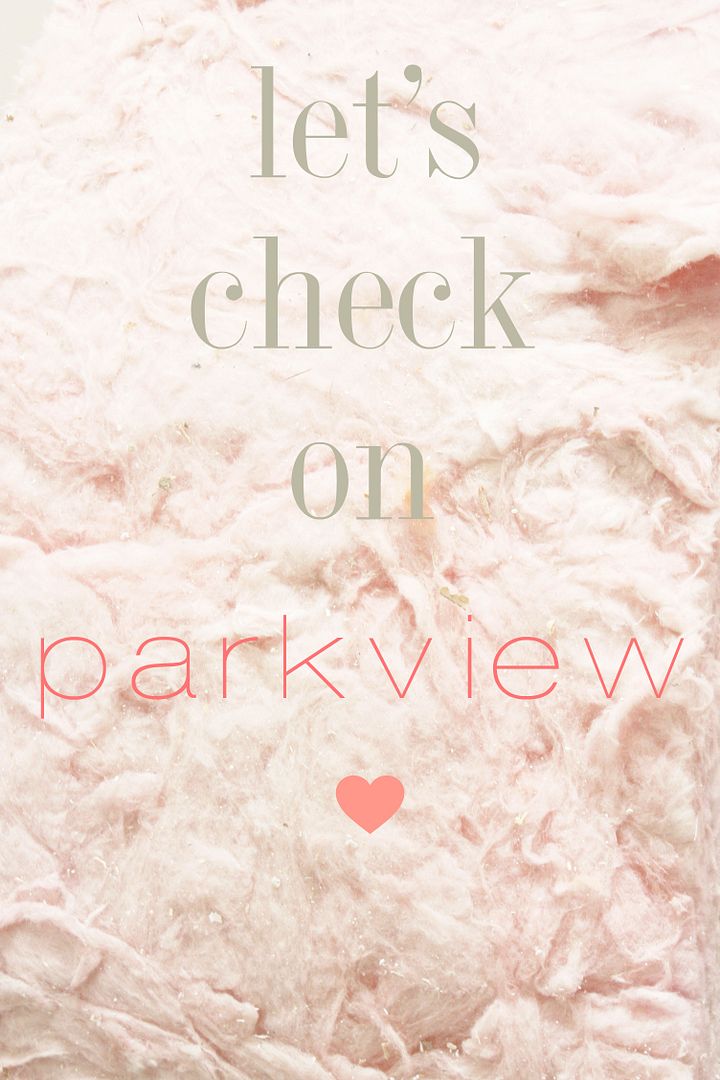 It's about that time again! We are nearing the home stretch... although it will be a hard push to make it all happen quickly. The last few weeks always seem so close, but really there is a TON to be done.
Our biggest update is on the exterior of the house which looked like this when we started.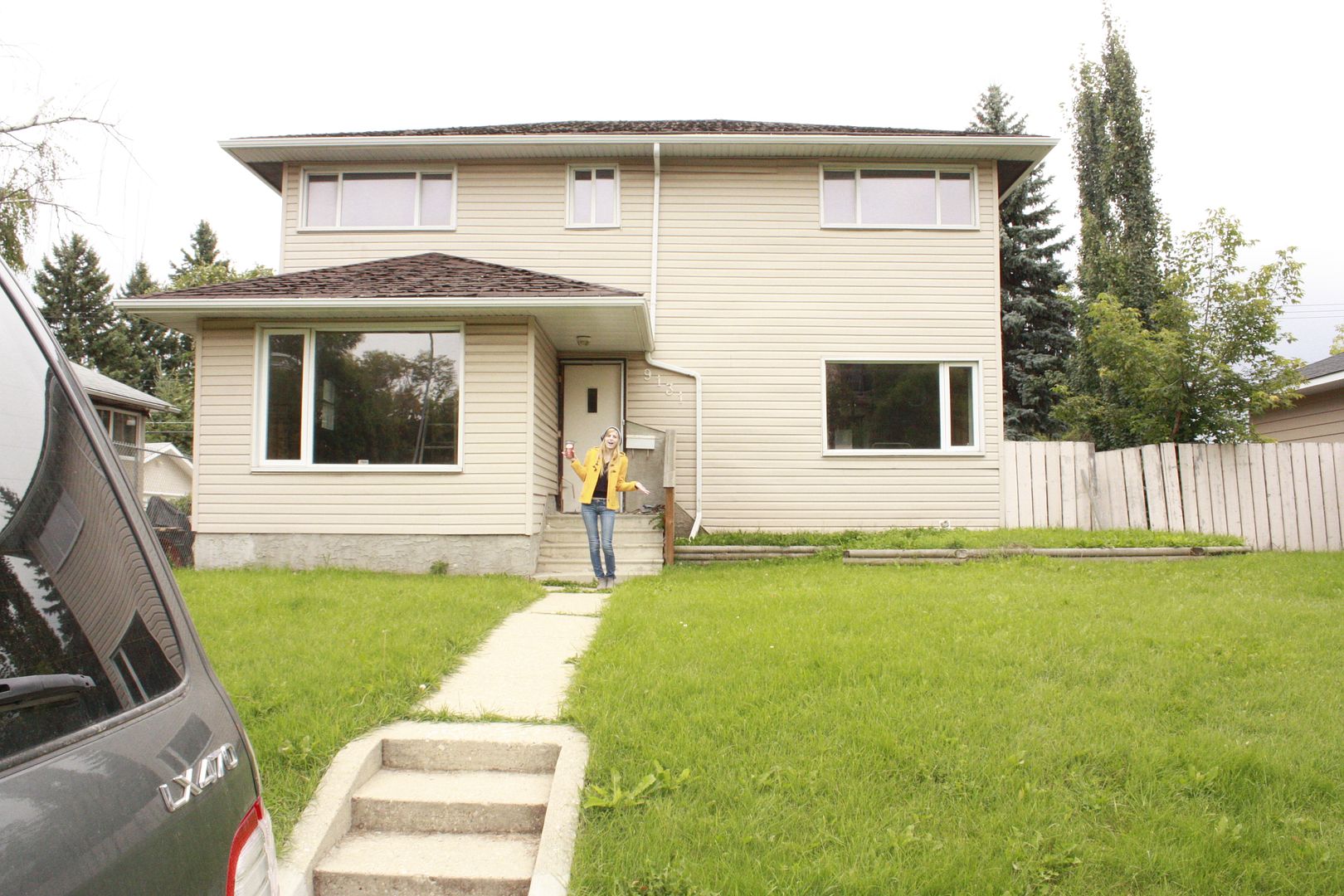 Things looked much worse before it improved...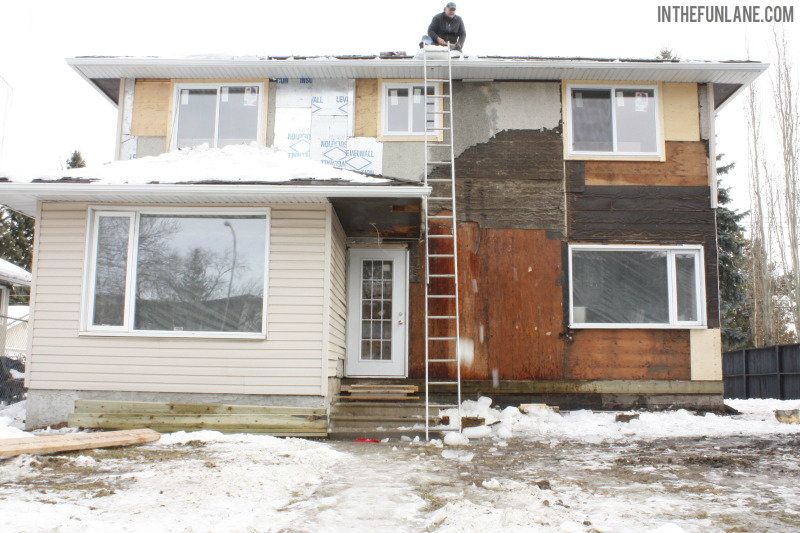 And this is it today! We just got a big snow dump so you can't see the pretty new roof, but I am thrilled with the new siding. The new porch is the single biggest improvement, and adds a bit of character to the otherwise boring front. We still have some character to add to the supports and railing, etc. but I am so happy with the outcome.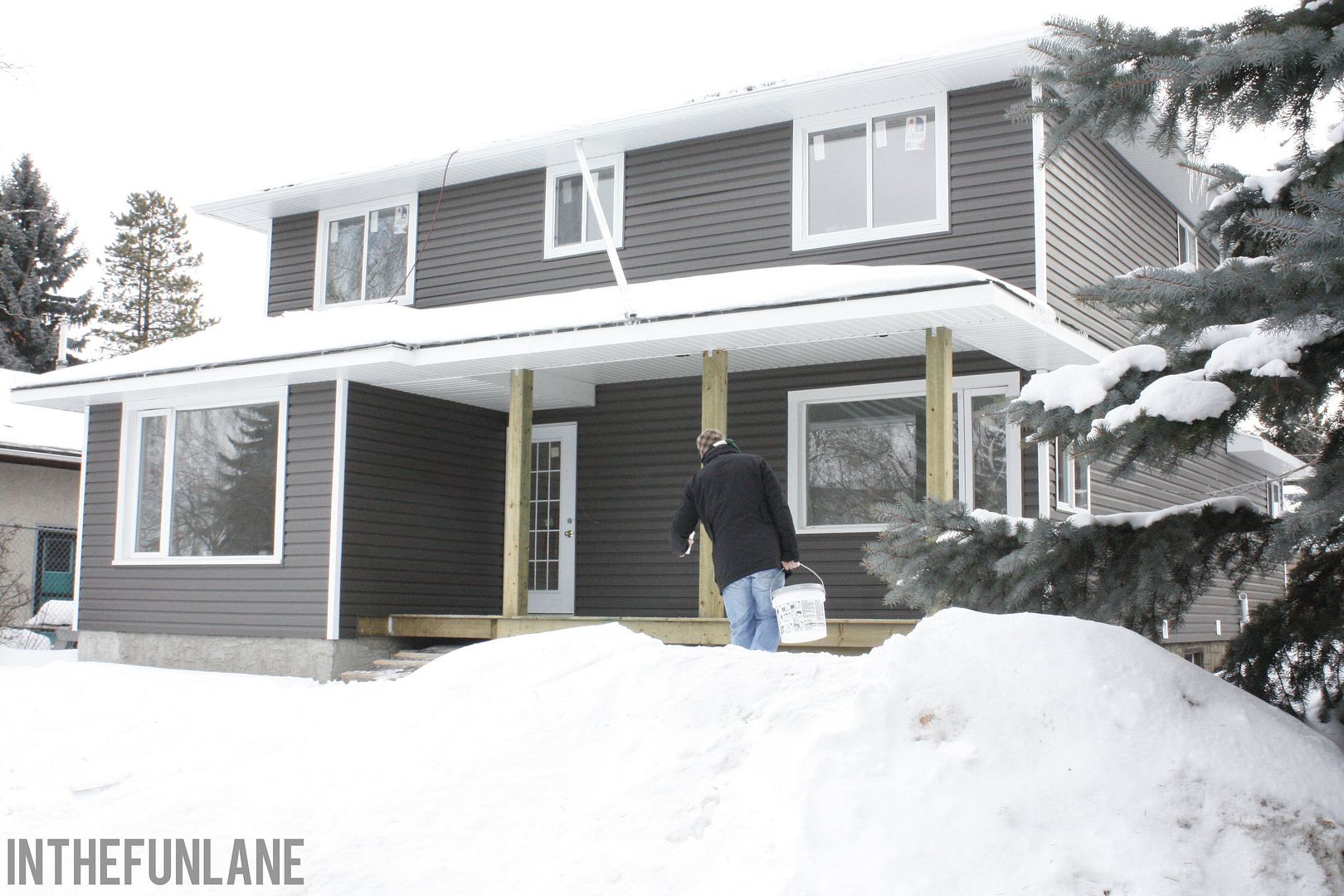 Inside we are getting our wood floors this week.
And the tilers are starting too!! Our main floors tiles are all going to be this tile, which I'll show you more about later this week.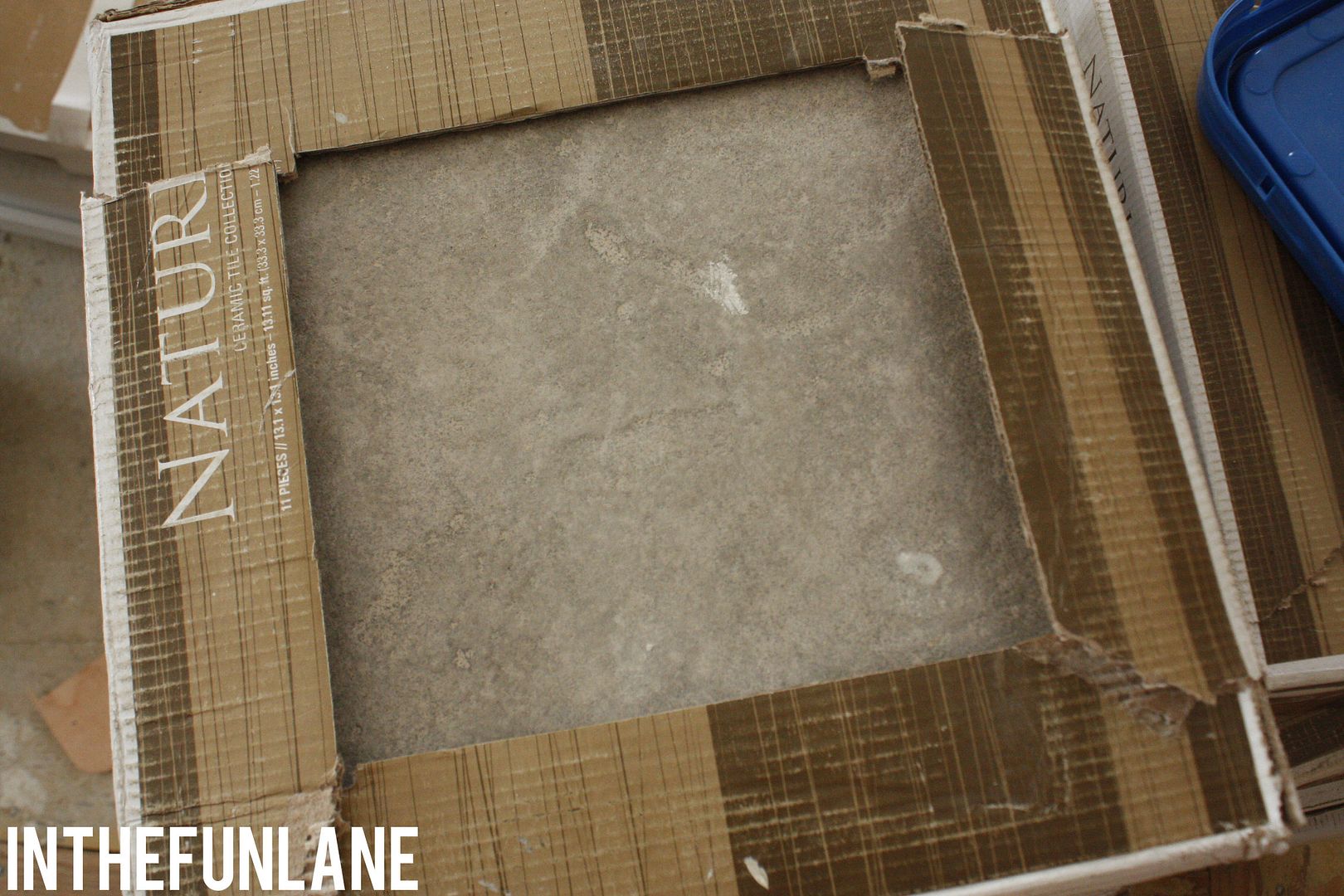 I am going for a 'carriage house' look in my mud room with the floors looking cobbled together and some dramatic lighting. I can't wait to show you all the decorative accents I have planned for in here. Two of these guys will hang down over the door ways in the mud room, which I am excited to see installed!
I was also excited when this guy showed up on my door step last week from Restoration Hardware to hang over the kitchen island!
I love the adjustable arms and industrial feel!
As you can see, things are happening and starting to come together, so expect to be inundated with a lot more updates (sorry in advance!).