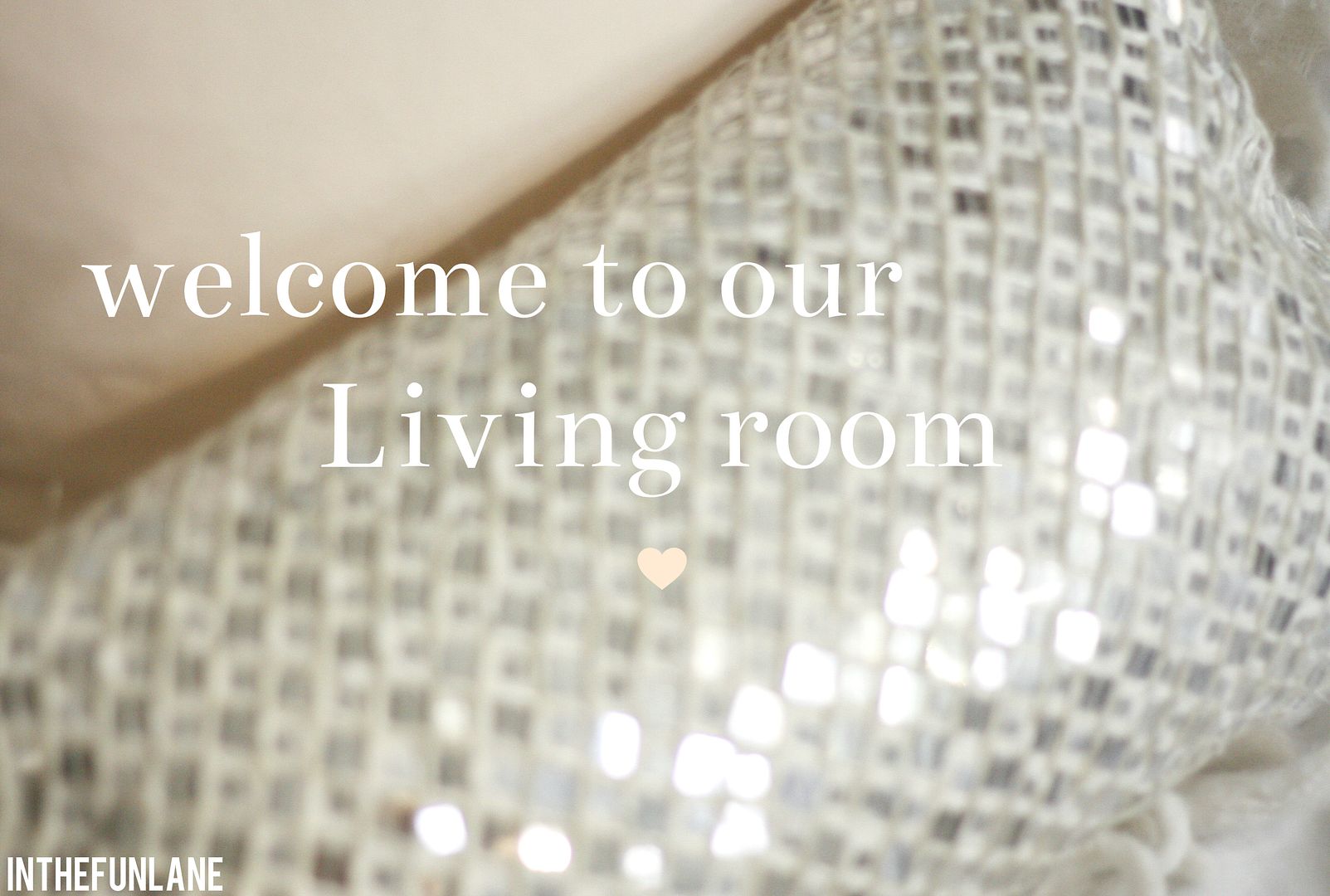 I realize after putting together the photos for this post that I didn't really take a lot of overall room shots. I also realized that I haven't shared many over all photos of how our main floor is laid out. Or at least that's how it feels to me. So if anyone is interested in getting a better feel for where all these spaces are and how they connect just call me out on it! Who knows, maybe you've been picking up everything I've been putting down and you know this place like the back of your hand.
But I noticed the really cool handles on the drawers which caught my fancy, and then I noticed that they had a nifty bottom surface, and then I realized they were the perfect scale and height. The only issue (at that moment) was they were not even close to what I envisioned in here!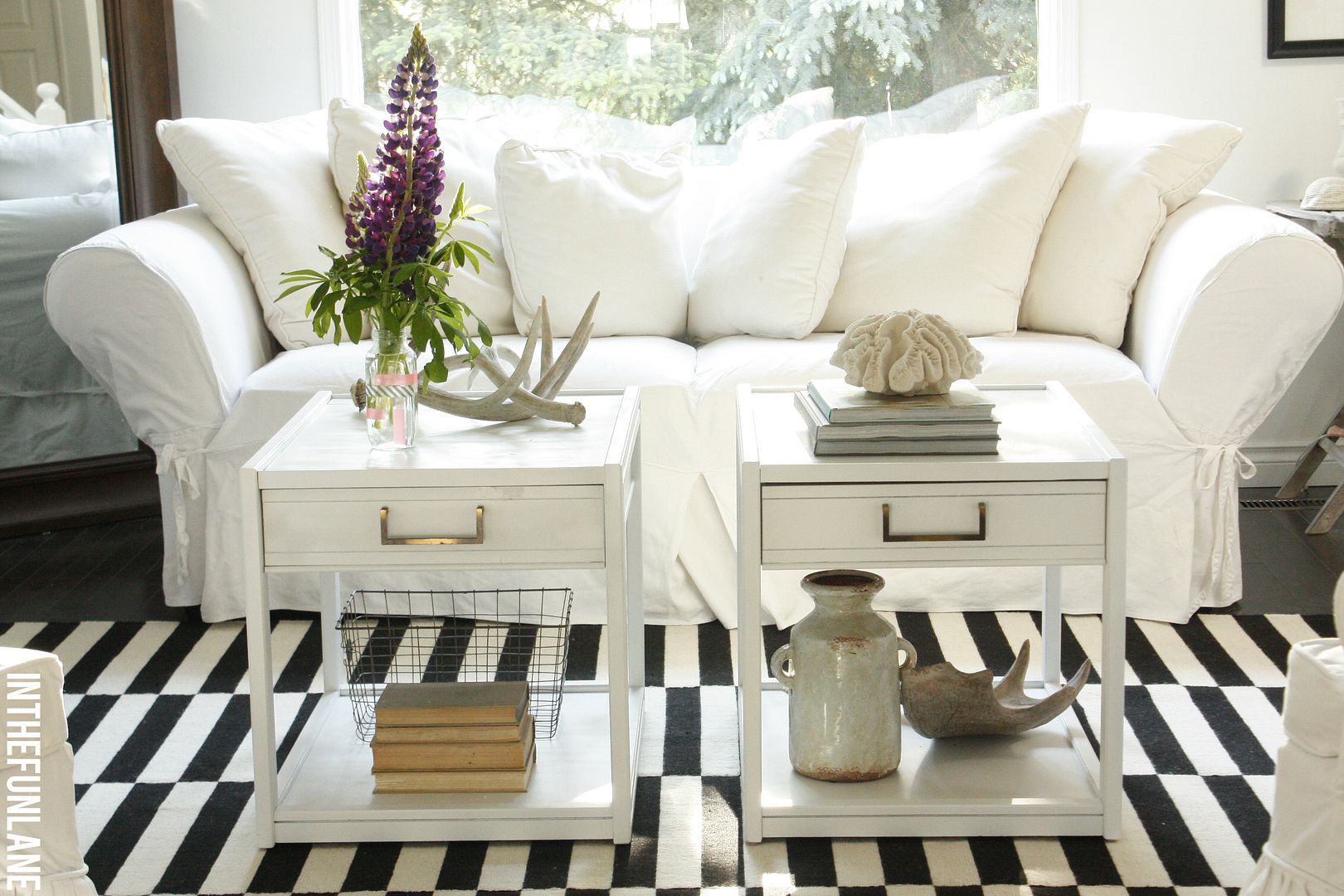 But now I think they are kind of fabulous and made for this very spot. All thanks to this little old brass drawer pull.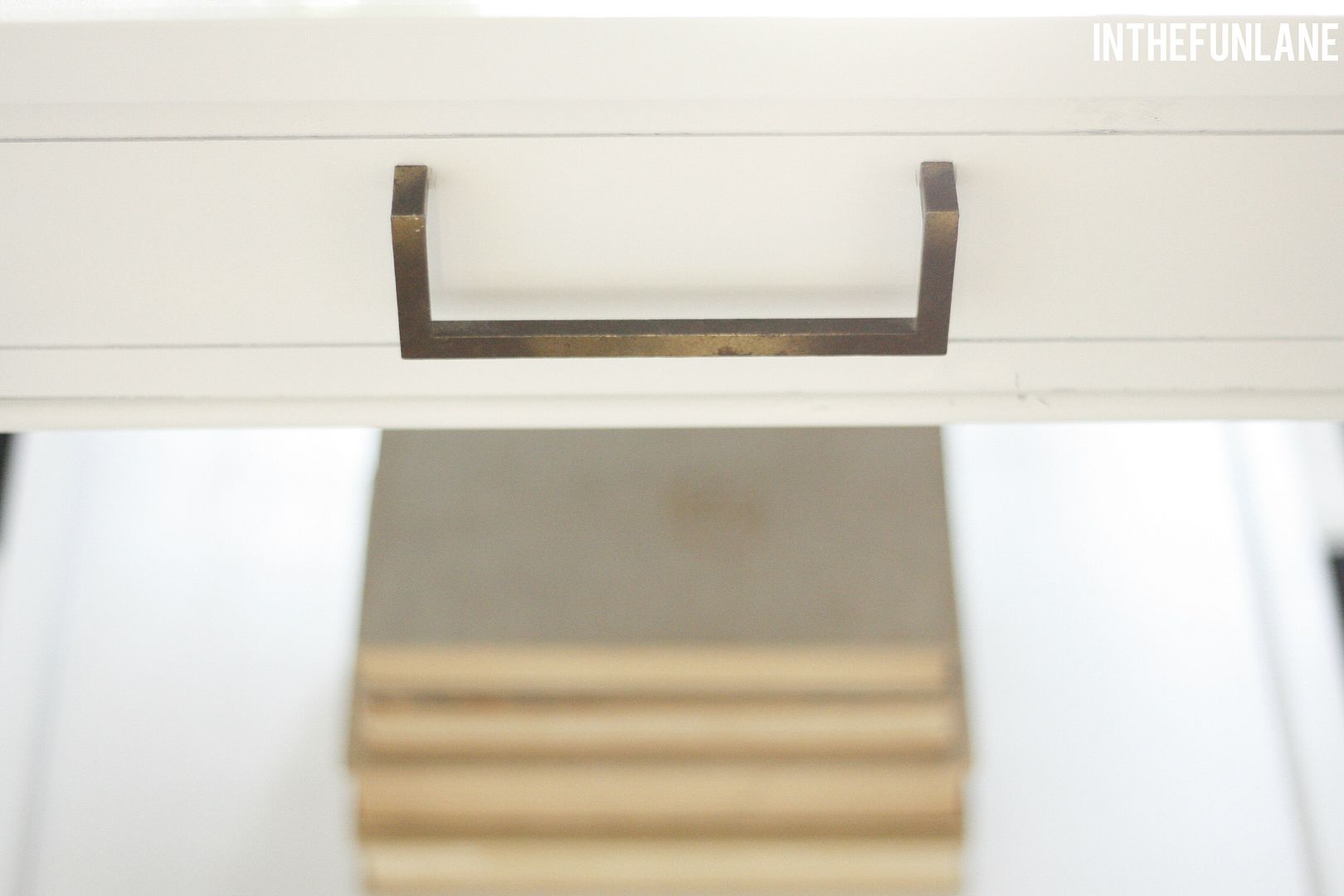 In the spirit of keeping it real, take a peek through my looking glass at what is still waiting to be done:
I need to get off the procrastination train ASAP.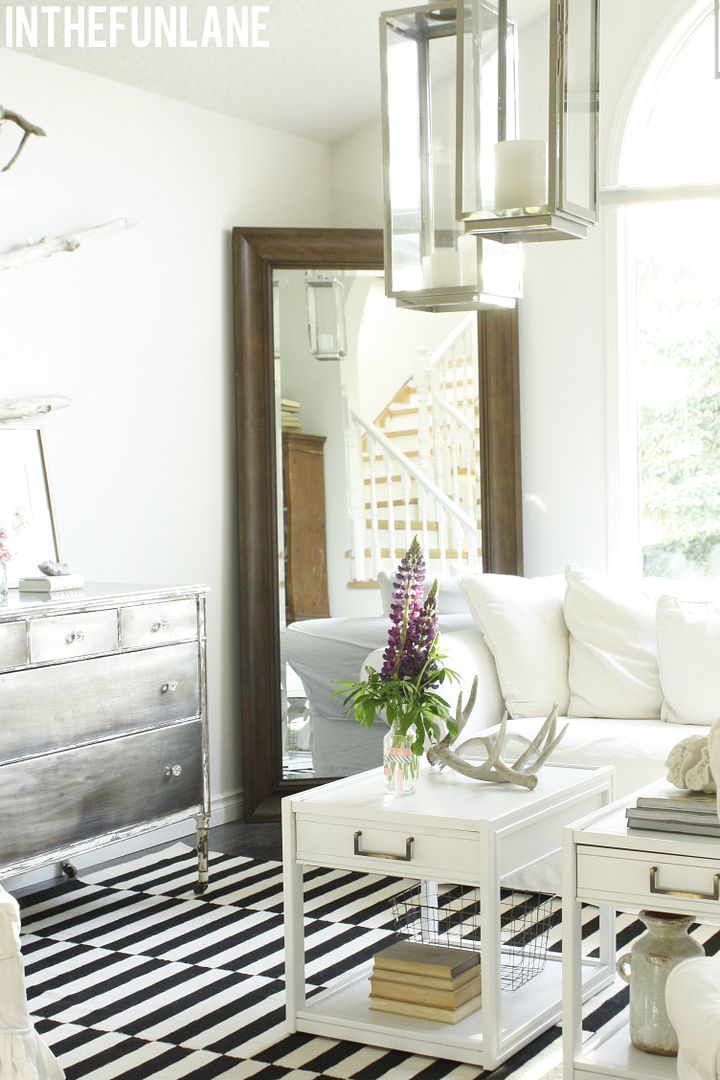 Blending the old treasures I love and the mix of modern is my biggest challenge. But I feel so much more at home since we've started creeping away from the all-distressed furniture. I LOVE a piece or two of chippy old furniture, and when you sell shabby furniture for a living it is easy for it to take over, but since I've stopped painting and refurbishing furniture to sell I have really enjoyed shifting the focus back to mixing all the styles I love. Not letting one take over my house entirely. Because that really isn't 'Me', and it definitely wasn't Sean!
I found some great pillows on sale a couple weeks ago at Indigo, like this disco ball pillow for $20, as well as some nice linen pillows I am crafting up a DIY on I will share soon. The light blush pillow (which is actually darker looking to me in real life) is one of those purchases you make when you've looked everywhere. It is the first and only pillow I have found in this color (I had been hunting down a blush colored throw pillow for a month solid!) but the compromise is that this is what the other side looks like:
I need more book storage. STAT! The pile of unread books is beside my bed, and the pile of already read books is down here, piling on the floor and on top of the cabinet.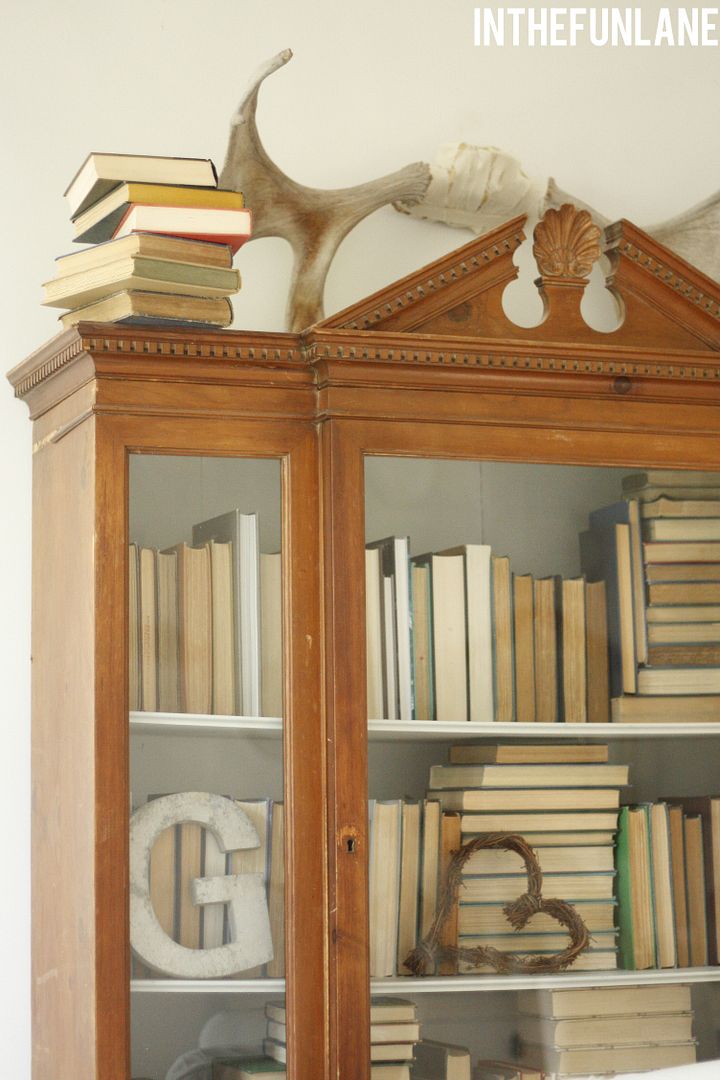 So much for my minimalist notions...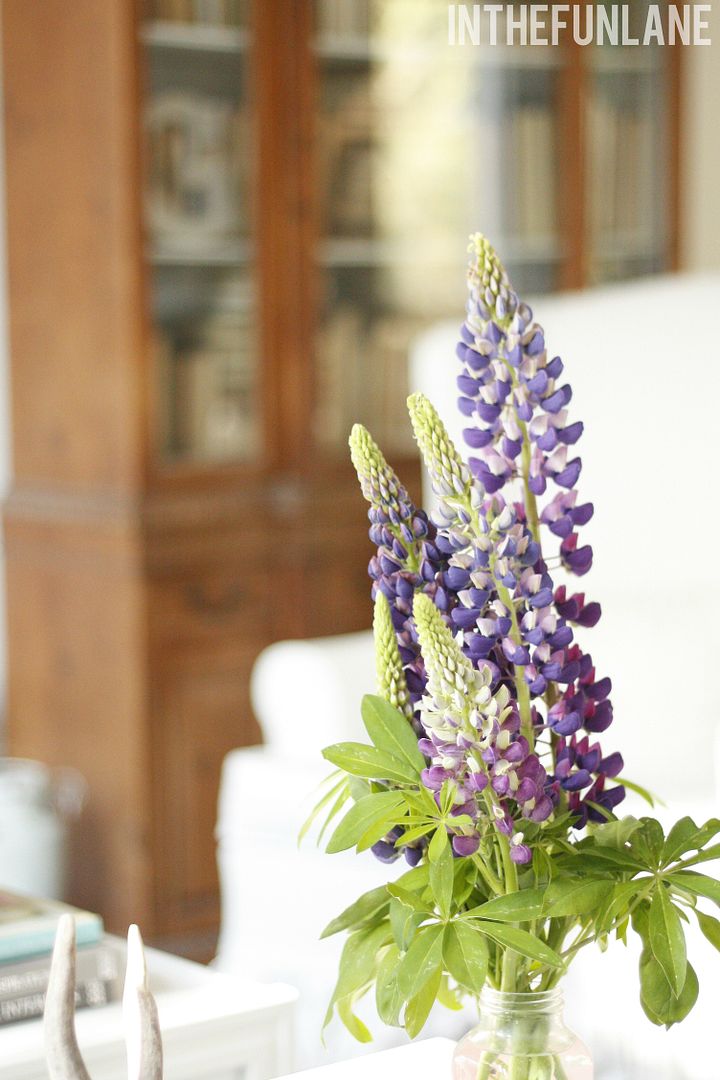 Thanks for stopping by my living room on this sunny Thursday!