Sorry to disappear on you all. I wish I could say that it was a result of us busting our tails, but the reality is that we lost a very beloved family member about 10 days ago.
Sean's grandfather was one of the sweetest, most caring men you could wish to meet and he accomplished much in his full life. His service in the Royal Canadian Air Force during World War 2 was part of our inspiration behind Wren's name (Wrens were what they called female members of the Air Force) and her middle name, Berry, is also in honor of him. He was a very special person and we will miss him. So we flew out last week to be with family.
We returned at the end of the week and got right back to work on the cottage, all while fitting in Halloween parties on Friday, Saturday and Sunday (Whoa, crazy weekend!) AND also driving 2 hours out of town with my Dad to witness our family cottage get demolished... but more on that on Wednesday.
Amidst all the chaos I forgot to snap any progress we made this weekend, aside from a couple shots of our new counter tops that were installed on Thursday.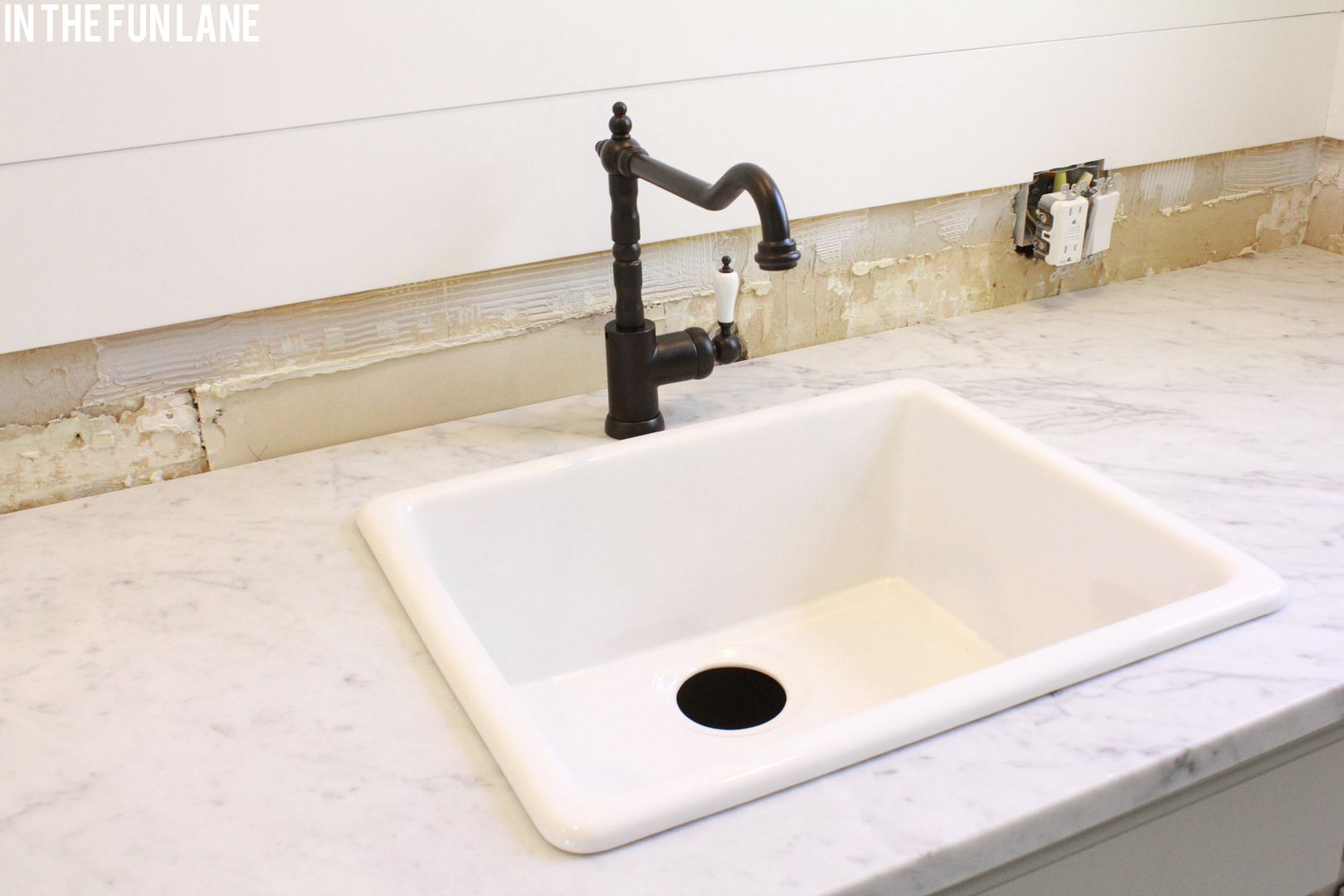 Sean installed and plumbed our new Domsjo sink and Ikea faucet since then, but I couldn't resist setting them up seconds after the counters were in!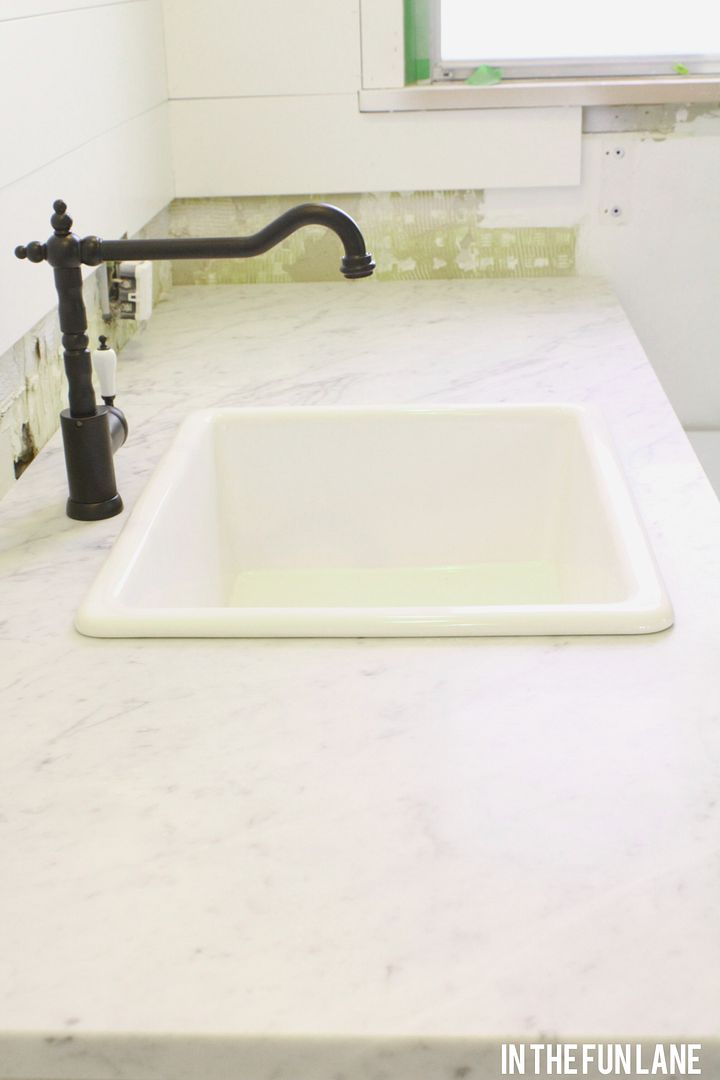 My love of honed marble finally made it into one of my projects and I couldn't be more pleased with the results. The light, bright, white surface looks great with our darker cabinets.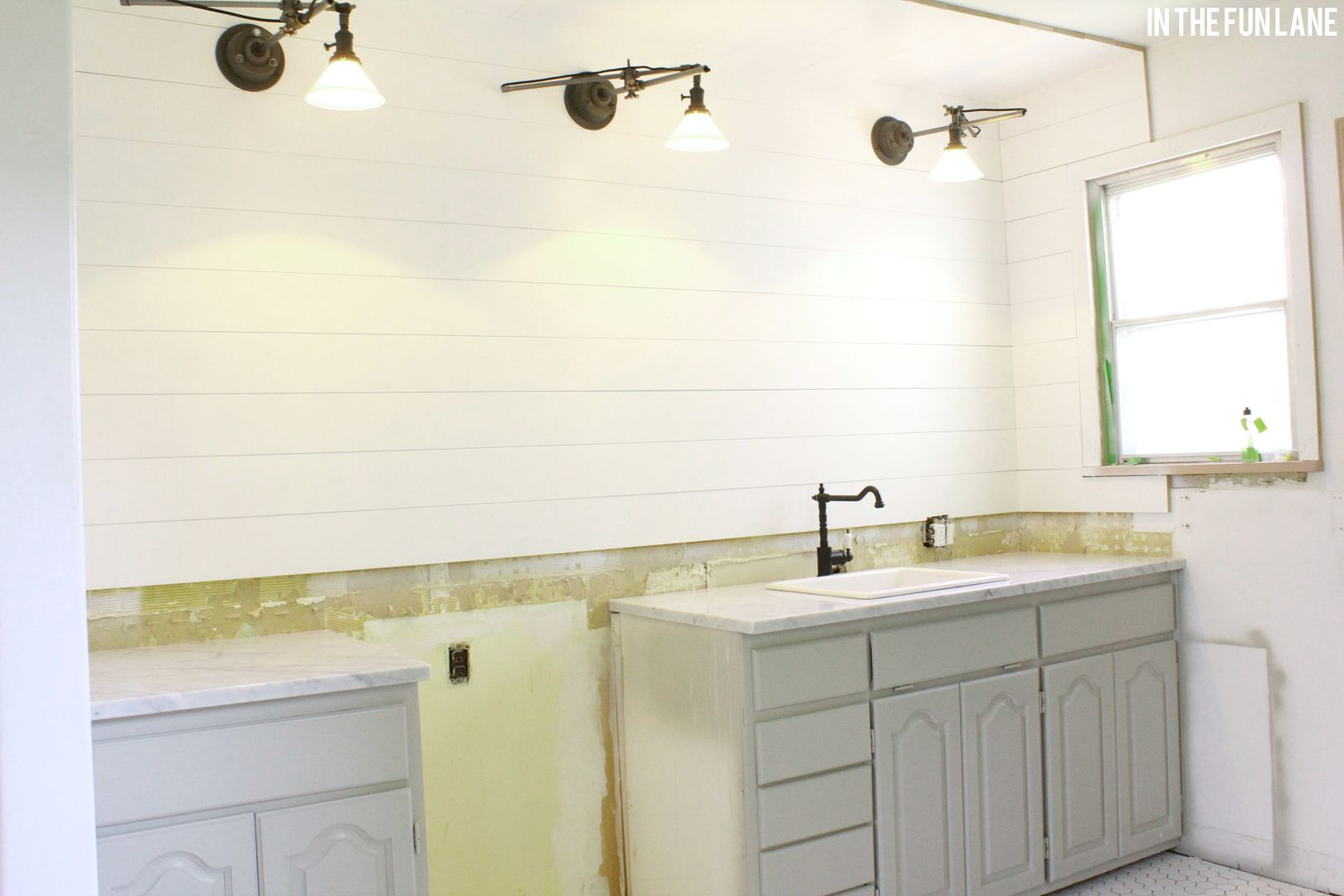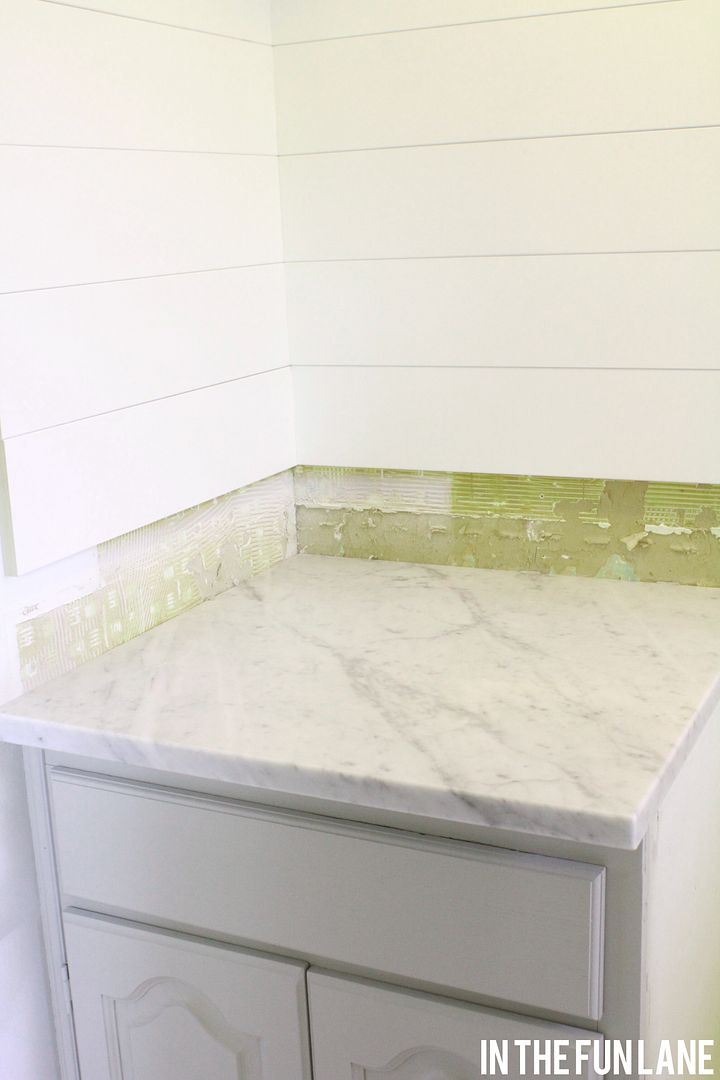 And I PROMISE to show you all the other exciting things happening this week! Maybe I'll glue my camera to my hand so I don't forget it again LOL.