We had a really really busy and productive weekend at CottageK! All the behind the scenes work that isn't so noticeable or exciting seems to take a long time and doesn't give me much to show you (wiring, plumbing, demolition, new subfloors, etc.) is over and we are on to the good stuff.
Of course, I forgot my camera! But my iPhone will do because I could hardly wait to show you.
Our kitchen is now entirely tiled, in a 2 inch Hex tile. It is traditional, yet feels totally fresh to me, I love the texture it gives the room. It should be grouted by the end of the week and we can start painting the walls in here.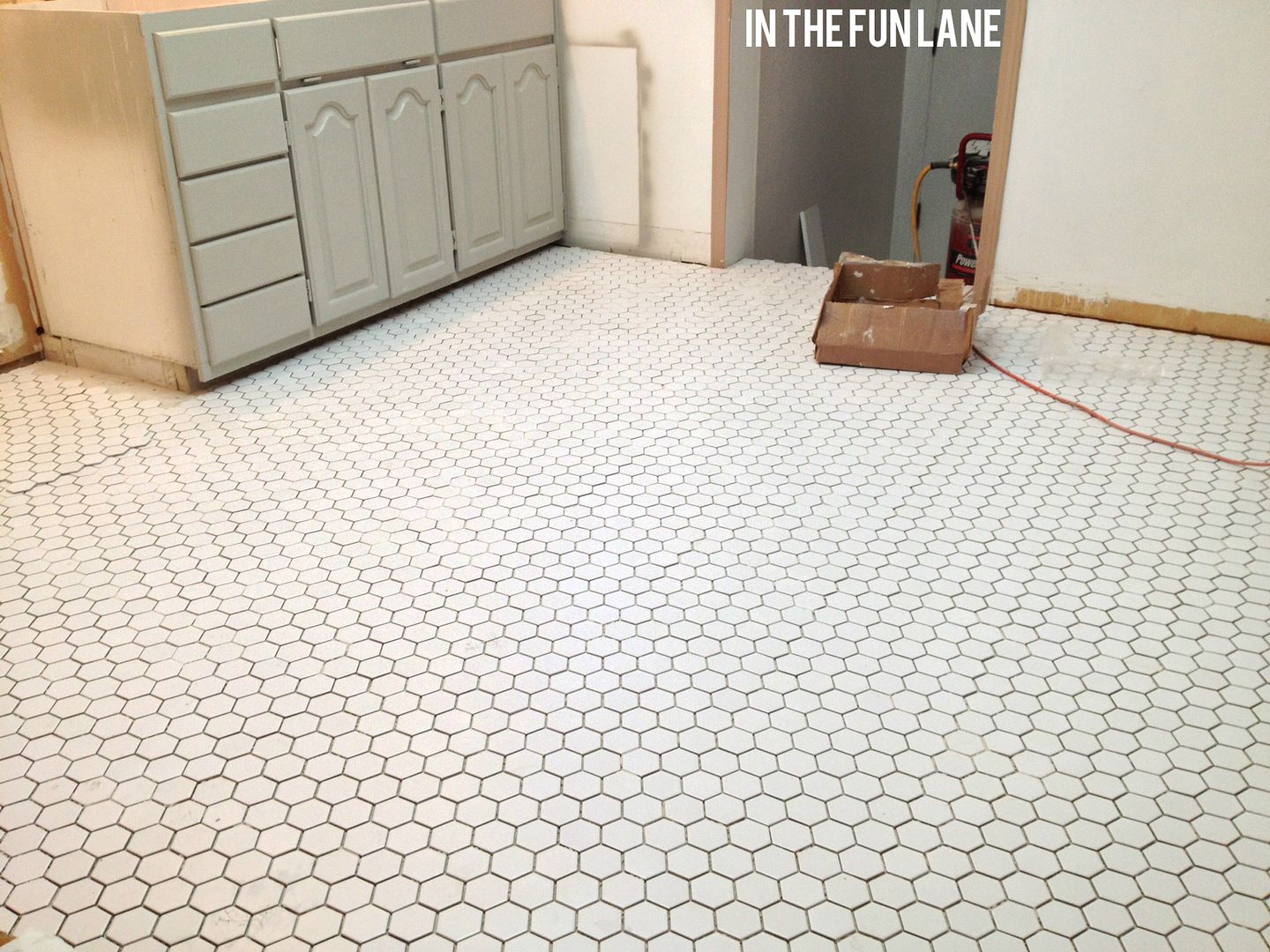 It is hard to believe that 2 weeks ago this was the kitchen.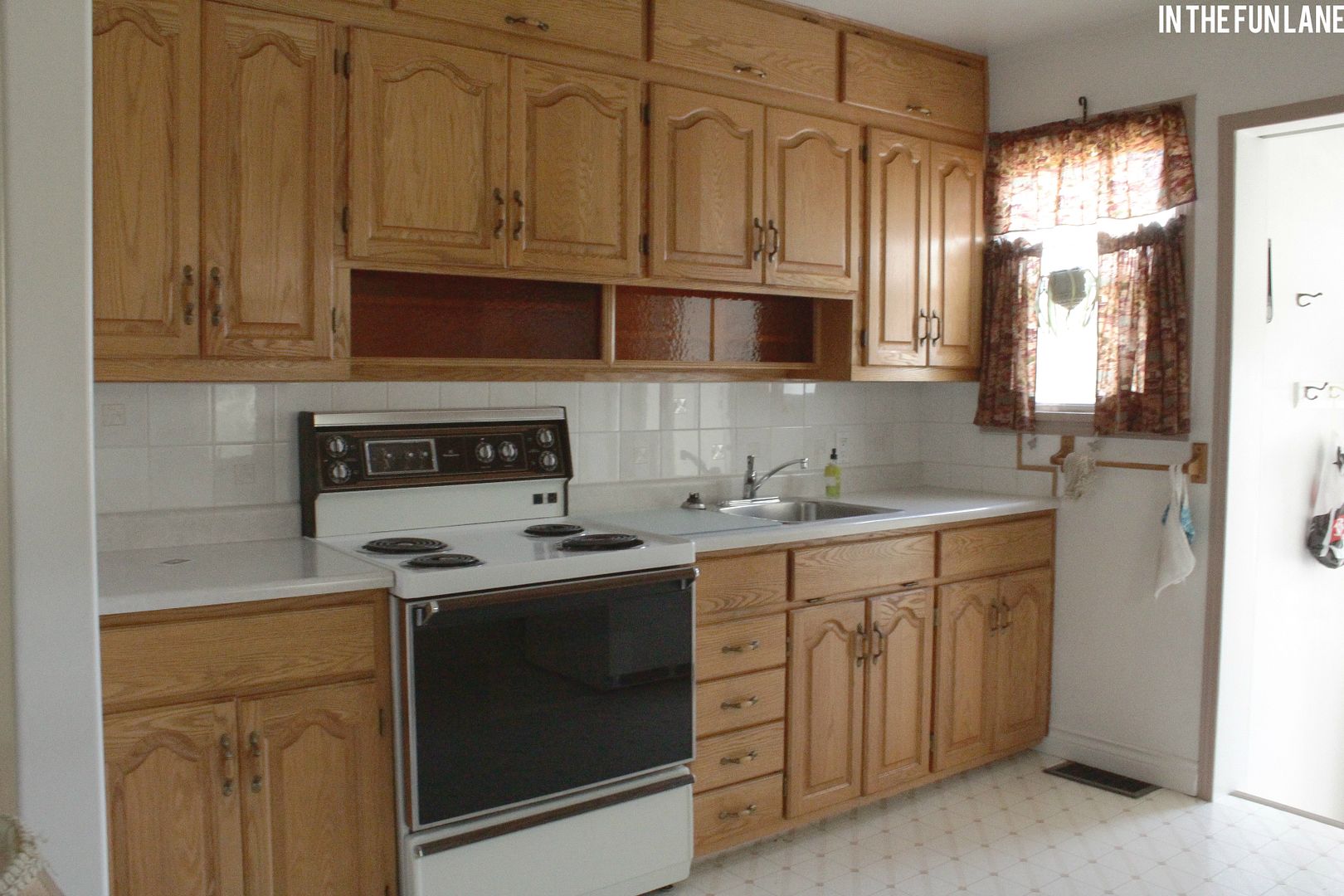 Already, it is hard to believe how far it's come! I've sprayed the planks in an untinted, pure white semi-gloss paint. The smooth finish is so lovely in person. We have the countertops going in on Thursday and then Sean can install the final plank and trim it all off so I can install the shelving.
I also sprayed all the cabinetry in Martha Stewart's Bedford Grey. It is warm, rich and perfectly cozy in this little kitchen.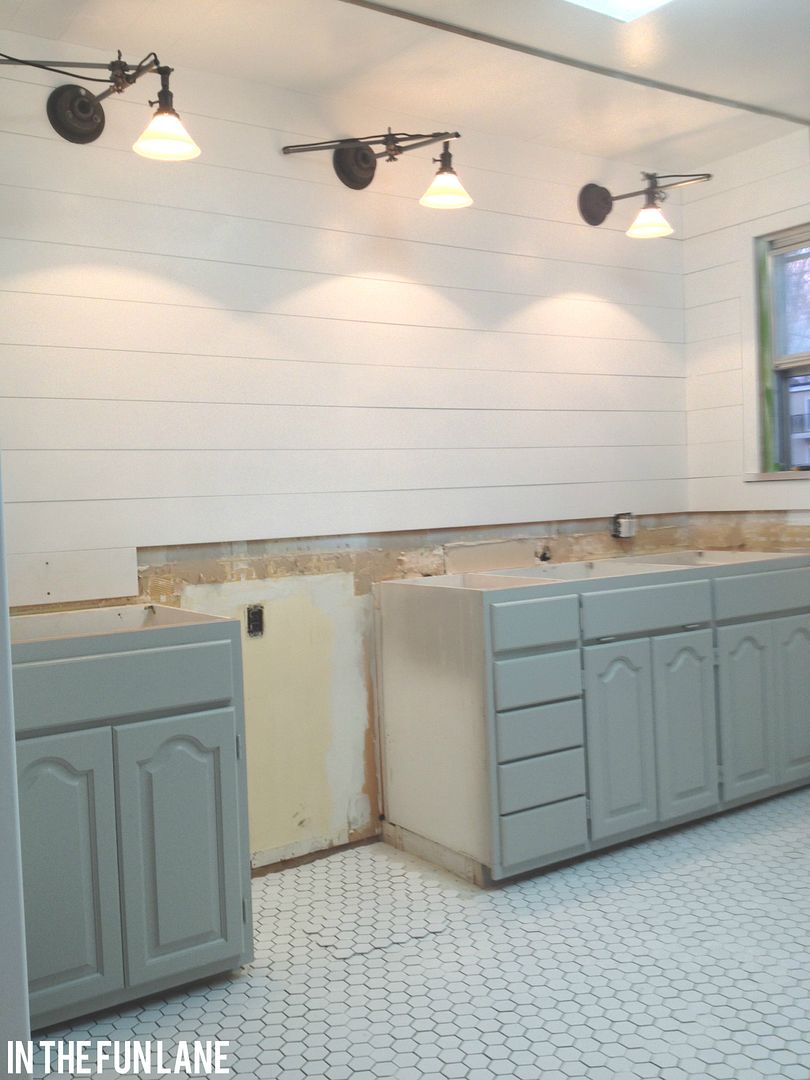 Sean and my Dad spent the weekend installing all our new light fixtures in the house. Everyone is in agreement that these swiveling arm sconces from Restoration Hardware are the favorites.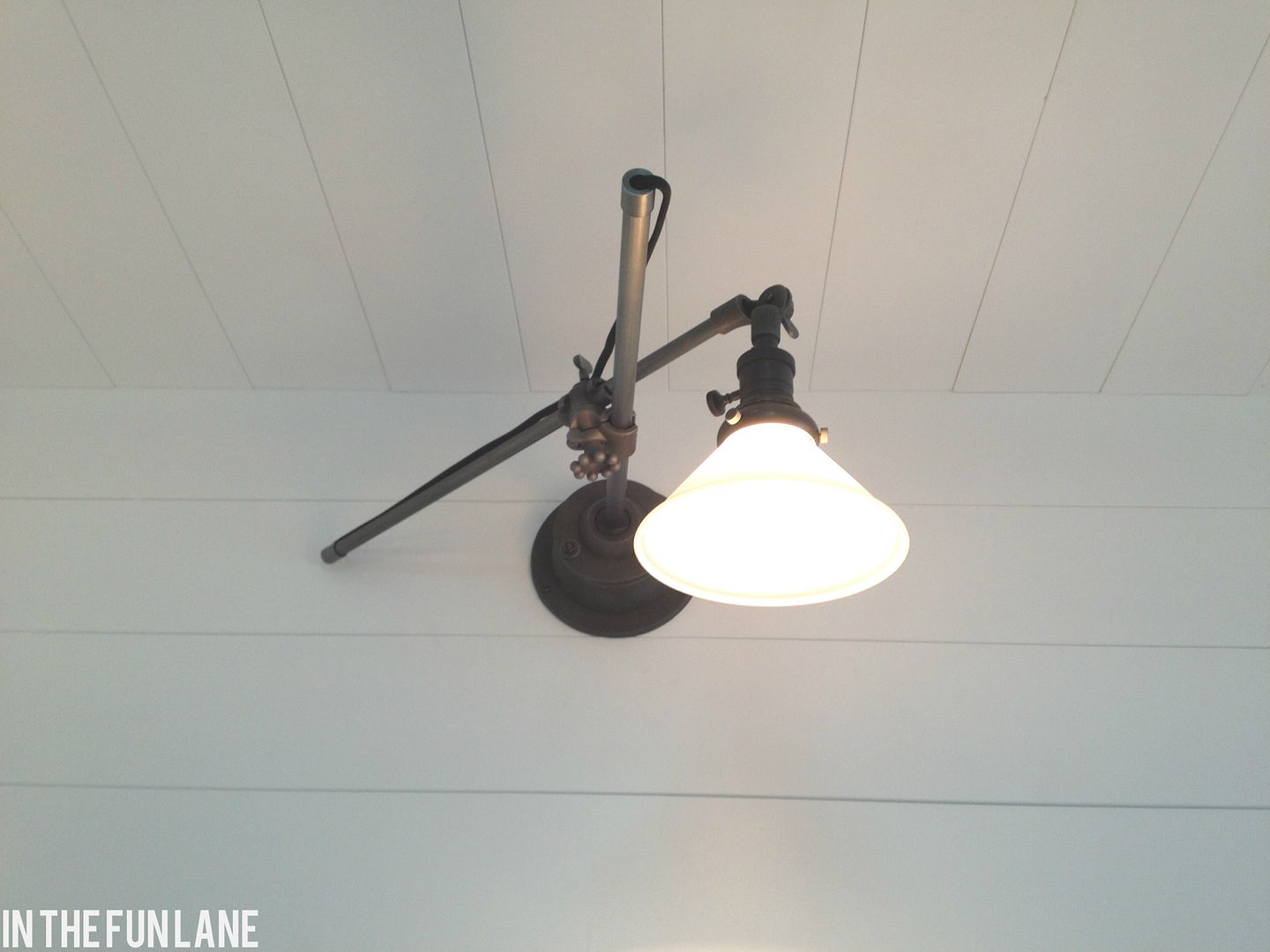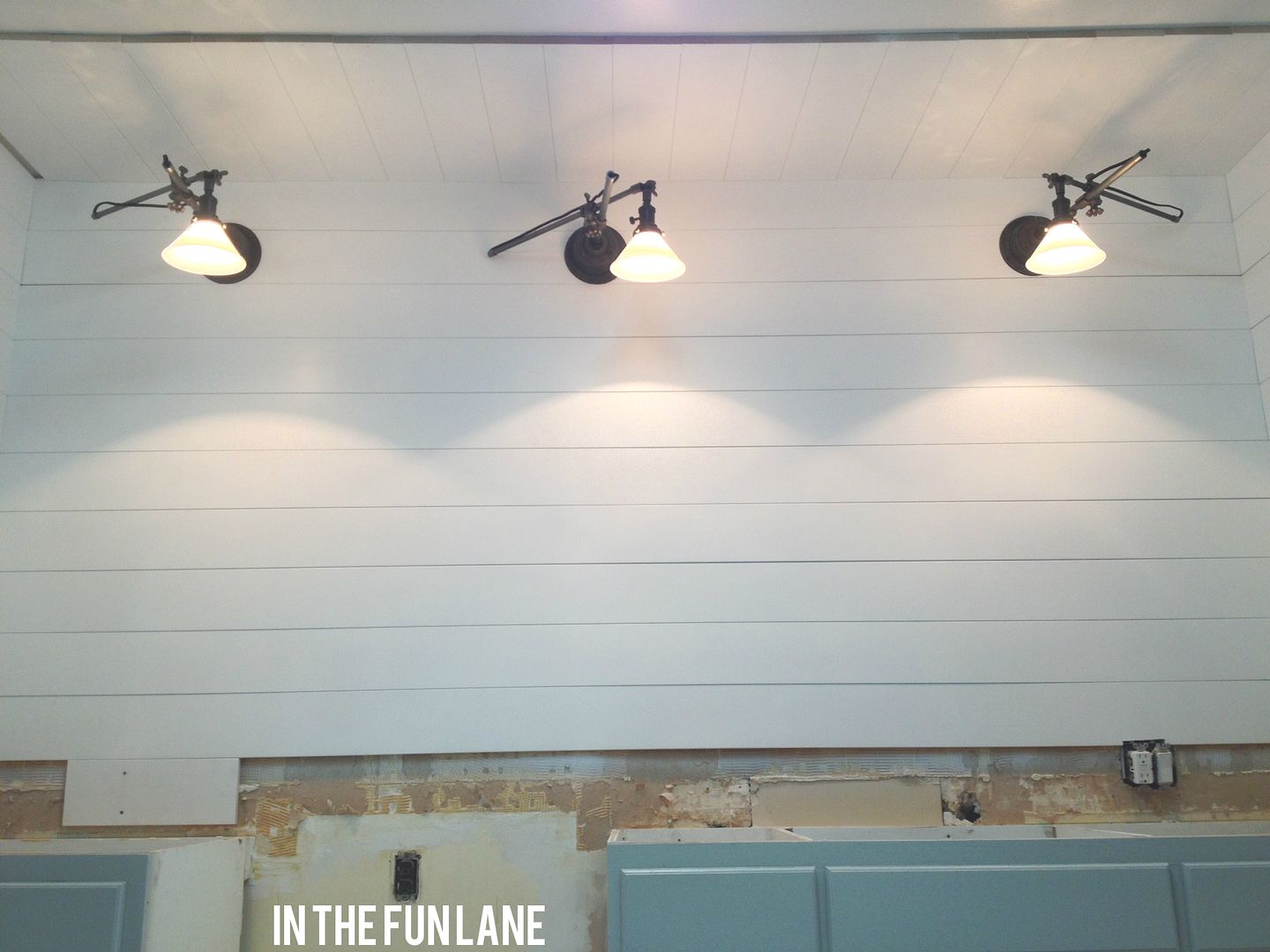 One of the bedrooms is completely finished, and the other is just in need of having it's trim painted, then we will start on the bathroom rebuild! So lot's more before and afters to come.
Also, THANK YOU all so much for your amazing comments!! I truly appreciate them. I see many of you have asked questions about supplies, sources, etc. and I apologize for not going back to each comment and answering. Right now I seem to only log on briefly to upload photos and post a quick update, but I plan on doing a Q&A post at the end of all this, after I post a full re-cap/source list, so if you don't see your question answered there you will have an opportunity to get all the details in one place. It just seems much easier for me to answer everything in one place since you often have similar questions, and easier for you to find the answers!