I have been meaning to try this months candle for a little while now. It is by Feest, a Vancouver based company which makes my Canadian pride alarm sound off! Their candles have an understated elegance and simplicity, every scent is pure white wax in a simple german canning jar.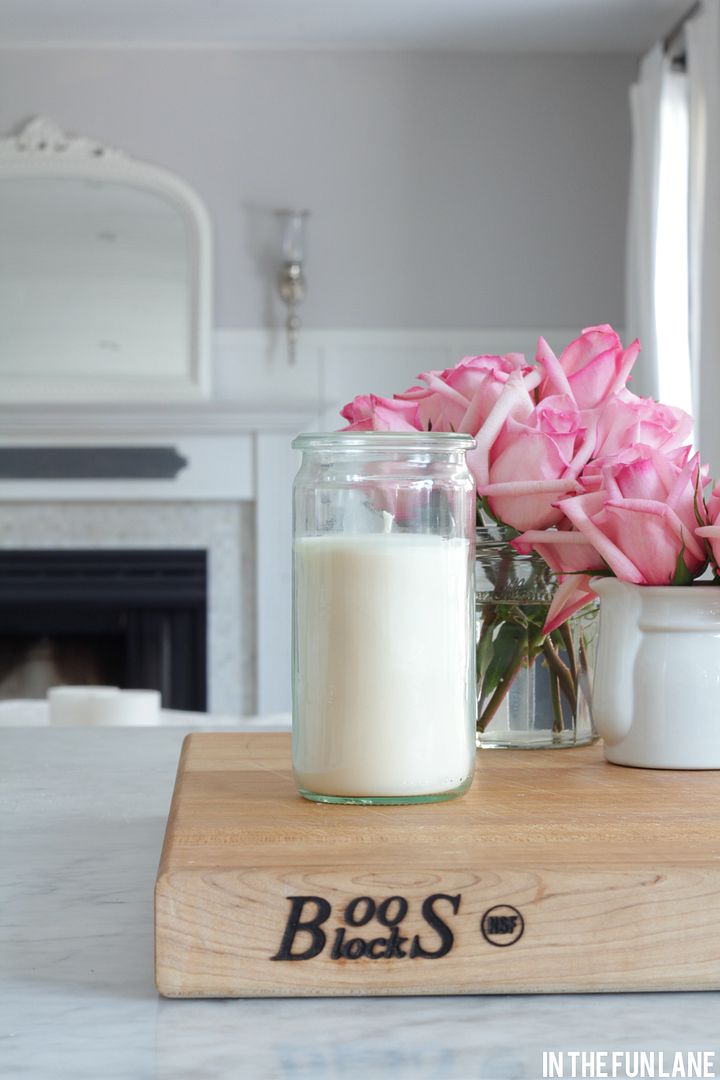 The scents are all very sophisticated and unique, but not over powering or fake smelling. I chose the Soothing scent, which is a blend of tahitian vanilla, bergamot and Japanese peppermint.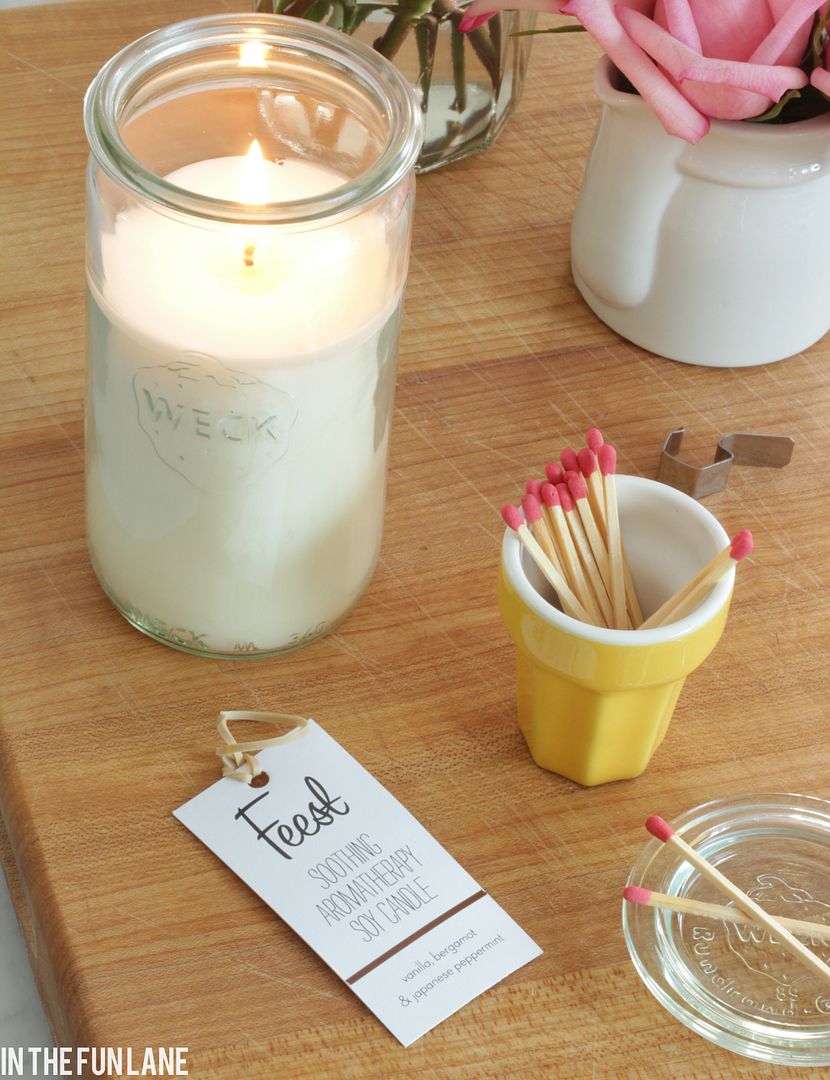 I love that each and every candle is hand poured. Candles are such a joy for me, and supporting a business that does things the 'old fashioned' way just make me enjoy this one a little more.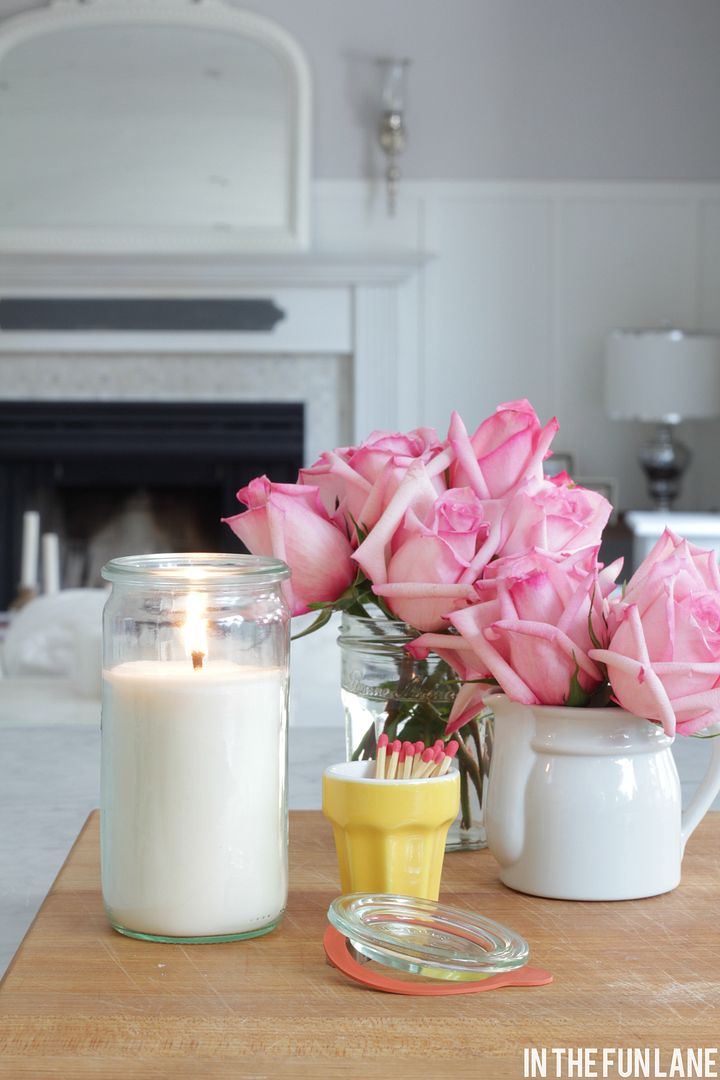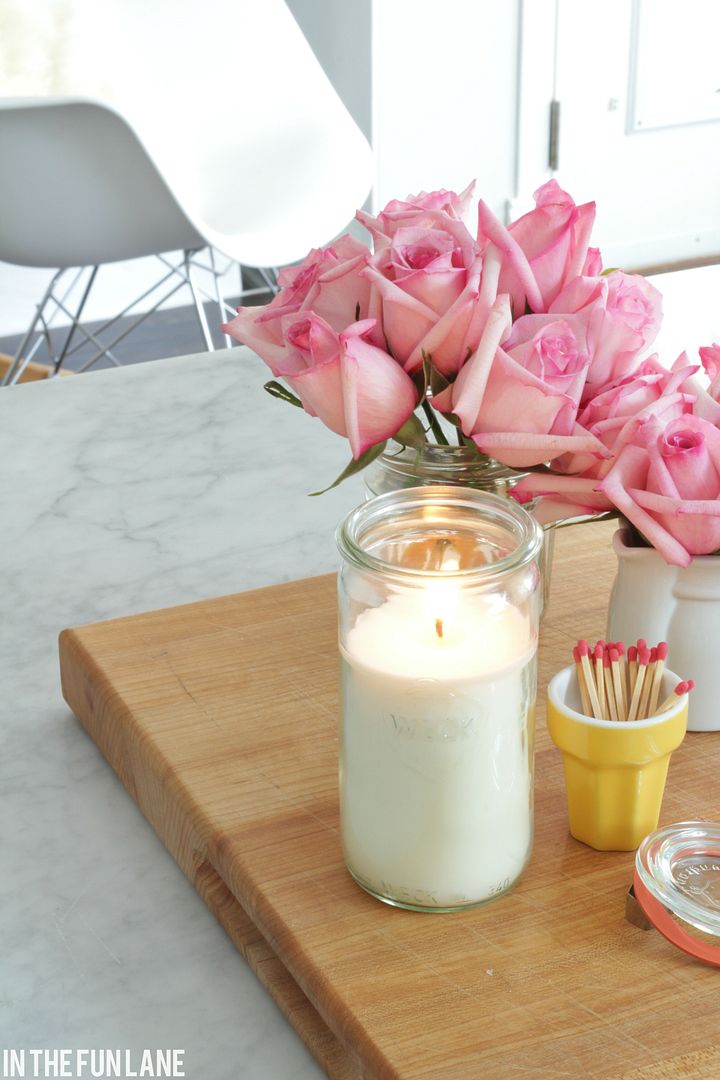 I plan to put the jar to work for me as a vase as soon as this candle runs out, but I sure hope that isn't too soon.