I am getting geared up for warmer days! Taking inspiration from my grade 1 hyper-color filled wardrobe it seems...
I just can't help it!! Neon pink and orange just fill me with energy and pizzazz, no matter how much I have fought it.
A quick browse of the sale rack at H&M netted stackable bracelets ($3) and a J.Crew-meets-tribal inspired necklace ($7).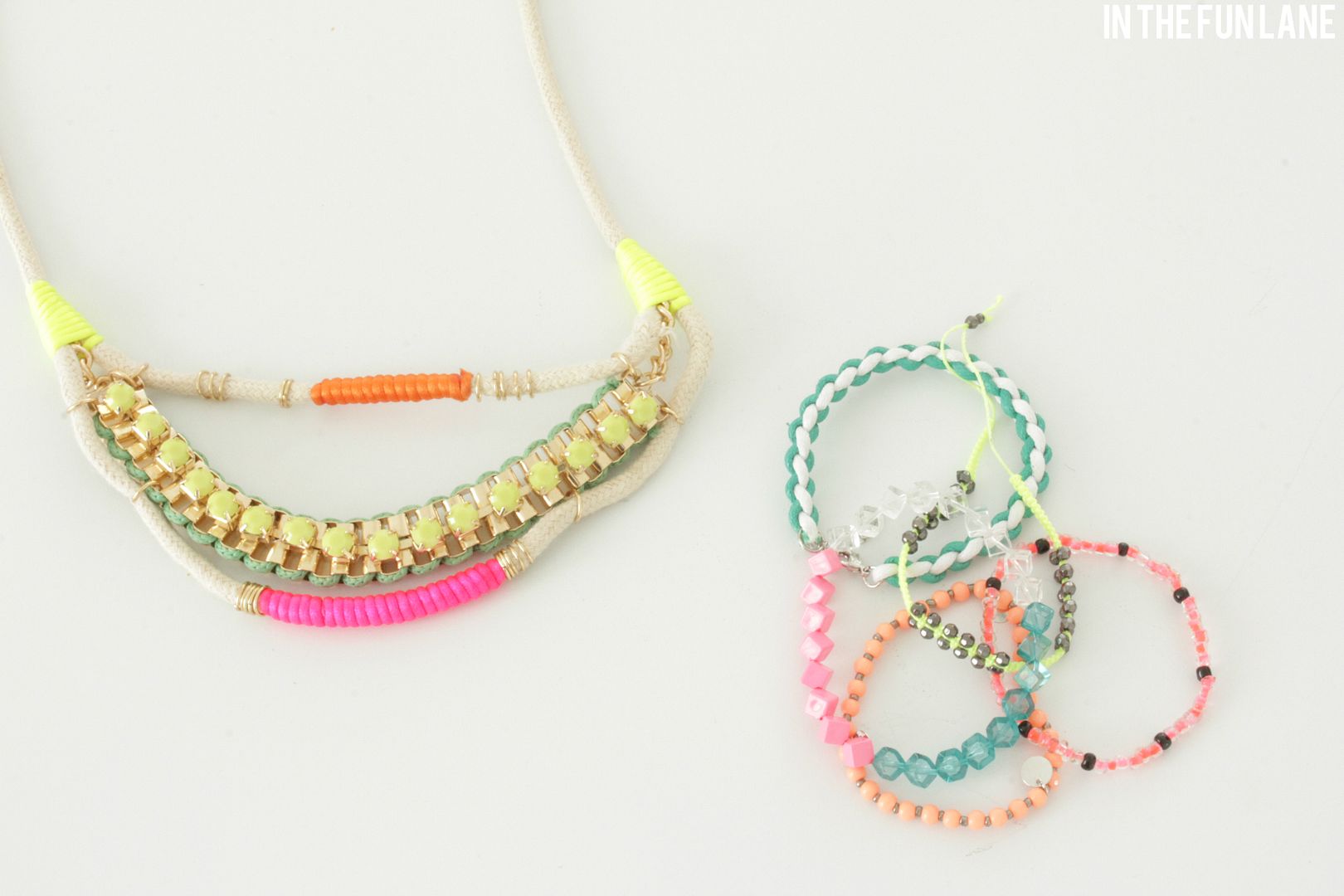 The softest, comfiest pair of shoes ever by Splendid (here) migrated north, to my closet. They may actually be my first pair of oxfords! If pink soles didn't win me over I don't know what would have.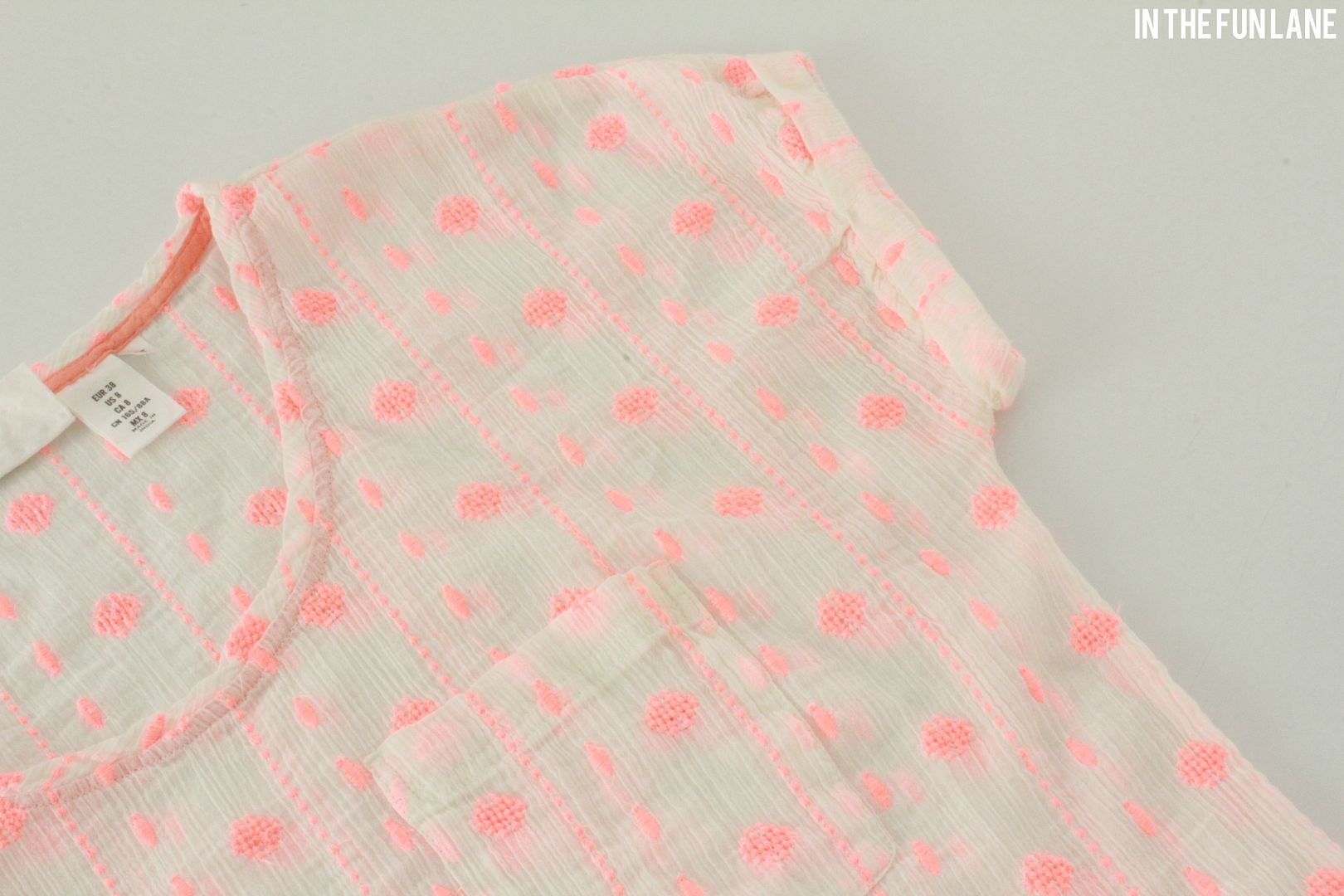 Whoever wins the Raybans will definitely need them if we bump into each other wearing all my new neon gear.
Hope your weekend is as bright as my spring outfits!